Christmas Traditions for the Whole Family
Christmas is not just about gifts and overindulging in delicious food. It's also about spending quality time with family, engaging with your kids, and being present in the moment. What better way to get there than some fun family Christmas traditions everyone can all get involved in.
Christmas traditions don't have to be just about Christmas day either. How about starting some traditions that will build-up the excitement without any gifts in sight?
So, let's get the family kids excited and start planning some fun Christmas traditions right now. Invite the grandparents, aunts, uncles, and/or cousins to fill your whole house with some serious Christmas spirit.
Be sure to sign up for my email to get
new recipes and creative ideas
sent right to your inbox!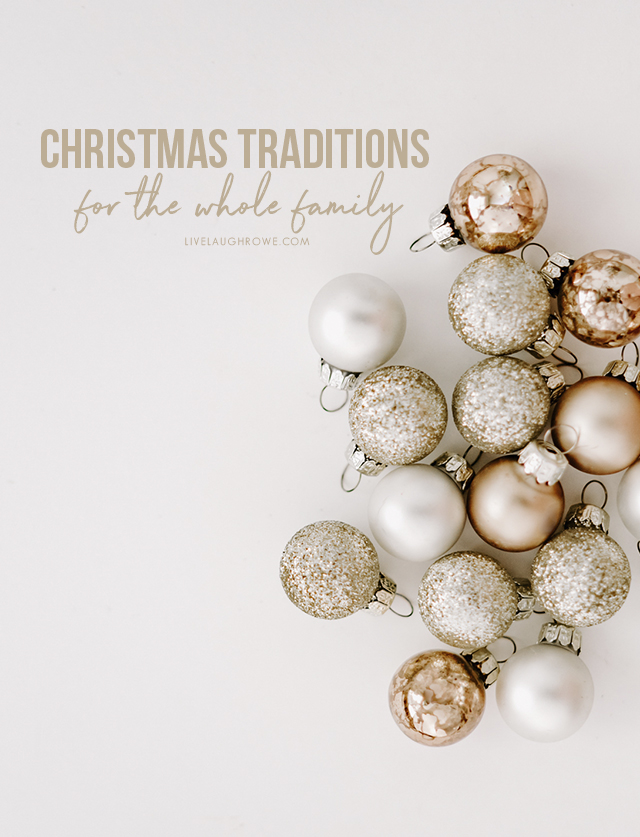 Christmas Traditions Growing Up
Time sure does fly. It seems like only yesterday that I was overwhelmed with excitement to see what was under the tree or in my stocking. In addition, stockings were a BIG deal — sometimes there was a lot of cash in there.
What college kid wouldn't appreciate that? Ahem.
Here are some of my families Christmas traditions growing up:
Baking cookies with mom
Making homemade gifts for teachers
Decorating the tree as a family (stringing popcorn and cranberries)
Reading the story of Christ's birth on Christmas Eve
Attending a Christmas Eve service
Opening one gift on Christmas eve
Toasting Egg Nog at midnight on Christmas Eve
Taking a photo in my parents' bed every Christmas morning (see pics)
Eating cookies while we opening gifts on Christmas morning — followed by a big breakfast
Calling our grandmas every year to wish them a Merry Christmas
Of course, we've gotten older and I'm now married, so traditions have changed. And we don't have children. Regardless, we may be doing our celebrations differently, but the love for the holidays hasn't changed.
Let's take a look at some Christmas traditions you might consider adding to your family's traditions.
Christmas Traditions
Christmas Wish Lists
This is something you can do in advance. Get a stack of catalogs, newspapers, etc., and have your kids cut out pictures to create a collage-style wish list to send to Santa.
If you're trying to teach your kids to be more grateful at Christmas, put a different spin on things. Ask them to create a wish list for somebody else. For example, ask them to make a collage of thoughtful gifts for grandma or great presents for their best friend.
Then get together as a family and talk about whether you think that person would really love each gift and you can decide together on which ones to choose.
Help Families in Need
Collect some boxes and have your kids make up some gift boxes for kids less fortunate. As a result, you help them to understand the joy of helping others and it doesn't have to be an expensive tradition if you're worried about the budget.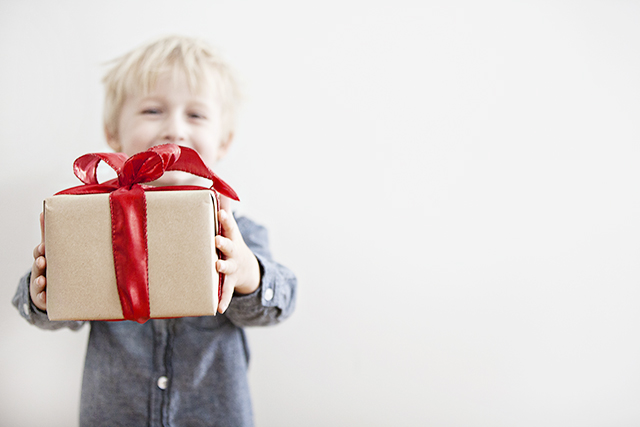 Take your kids on a trip to the dollar store and have them pick out fun and useful gifts to fill their boxes with. Certainly, keep in mind to add a mixture of toys and practical items like toiletries too.
You might be surprised by how much even very young children love the thought of helping others.
This has become one of my favorite Christmas holiday traditions. Whether it's donating to the church gift drive or adopting a family, it's a rewarding tradition.
Homemade Decorations for Christmas
Decorating the house together as a family is a tried and true Christmas tradition that everyone can enjoy. Therefore, include the whole family when decorating this year.
If taking the homemade Christmas decor route this year, be sure to have the whole family make some decorations and handmade ornaments?
paper ornaments
paint pinecones
paper garland
paper snowflakes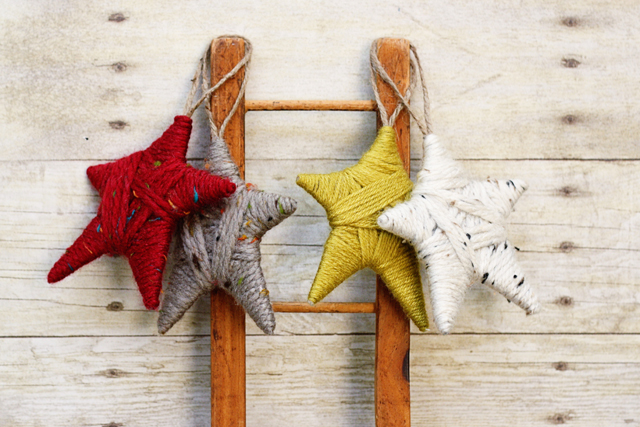 Crank up your holiday playlist, grab your crafting supplies (paper, paints, and glitter) and tell everyone to go crazy. Let everyone's imagination run wild. In short, a big sparkly ornament on the tree is sure to be a great conversation starter with all your guests over the Christmas period.
And on the other hand, what about decorating an outdoor tree with bird-friendly decor? For example, string some popcorn and cranberries, make some homemade birdseed ornaments, and use dried orange slices. I recently saw this done in a Hallmark movie recently and wished I had a tree in my backyard to decorate. In other words, the best idea ever.
Christmas Baking Traditions
Maybe you're not a crafty person, so what about a big family baking extravaganza? Let everyone choose a recipe and spend a few hours helping each other to make their ideas come to life. After that, let the kids proudly hand them out to people over the holiday.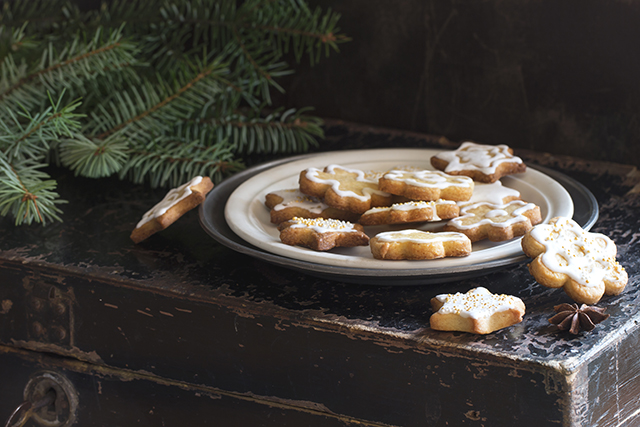 Holiday recipes:
Snowball Cookies
Thumbprint Cookies
Peanut Butter Cookies
Chocolat Espresso Cookies
Bite-Sized Cinnamon Buns
Peppermint Cookie Bark
Holiday Gift Cakes
Cream Wafer Cookies — year-round fave
If you are not the most talented baker in the world, no worries. There are certainly plenty of simple recipes out there that don't require expertise. However, it's important to remember that you give yourself some grace too.
Try reaching out to a local bakery to buy undecorated sugar cookies. You can then decorate with ready-made icing and sprinkles. Have a sugar cookie decorating party. Ugly sweater cookies, anyone?
An easy no-bake option is to buy a gingerbread house kit and decorate it as a family. As a result, there's no stress and the possibilities are endless.
After it's all said and done, grab a cookie or two and add these Snowman Milk Bottles to the fun too.
Christmas Eve Movie Night
What could be better than all being snuggled up on the sofa together, warm and cozy, watching a heartwarming Christmas movie as a family. Watching White Christmas is one of my all-time favorite Christmas holiday traditions.
Movie Suggestions:
Klaus (on Netflix)
Elf
The Grinch
Polar Express
White Christmas, my favorite
…and other Christmas Classics
Don't forget to make it extra special by putting out Christmas snacks and hot chocolate. You might also consider going the extra mile and getting the whole family matching pajamas to wear. Hello, family selfie.
Santa (and Reindeer) Snacks
Don't forget the Christmas tradition of putting snacks and treats out for Santa and his reindeer. Make a big show and dance out of things. Similarly, have the kids all choose something to put on the tray and pour the drink themselves.
Remember to have them write a little thank you note to leave with it. Guess who gets to enjoy the smorgasbord once the kids are in bed? In short, milk and cookies for the win.
Connect with Live Laugh Rowe!
Facebook | Instagram | Pinterest | Twitter
Hugs and Blessings!