If you love peanut butter, then these Easy Peanut Butter Cookies are sure to satisfy your sweet tooth!
Easy Peanut Butter Cookies


Last weekend my mom hosted a house warming party. It was an afternoon Open House and a HUGE success. I hope to share some of the before and afters of their retirement home. They basically gutted the house and did a lot of renovations. I only wish everyone who attended could've seen it before. The house has come a long way! Sweet and simple farmhouse decor that makes you feel right at home.
As the week before the Open House approached, my mom was hard at work prepping. She told me she was making Peanut Butter Cookies and Oatmeal Cookies.
My first thought was, "Did she just say Peanut Butter Cookies?"
Oh yes she did… I was pumped. I can't even remember the last time I had them.
My second thought, "Maybe she'll have extra and I can share them on the blog."
Guess what? She had extras and I'm here to share this family favorite with all of you. Booyah!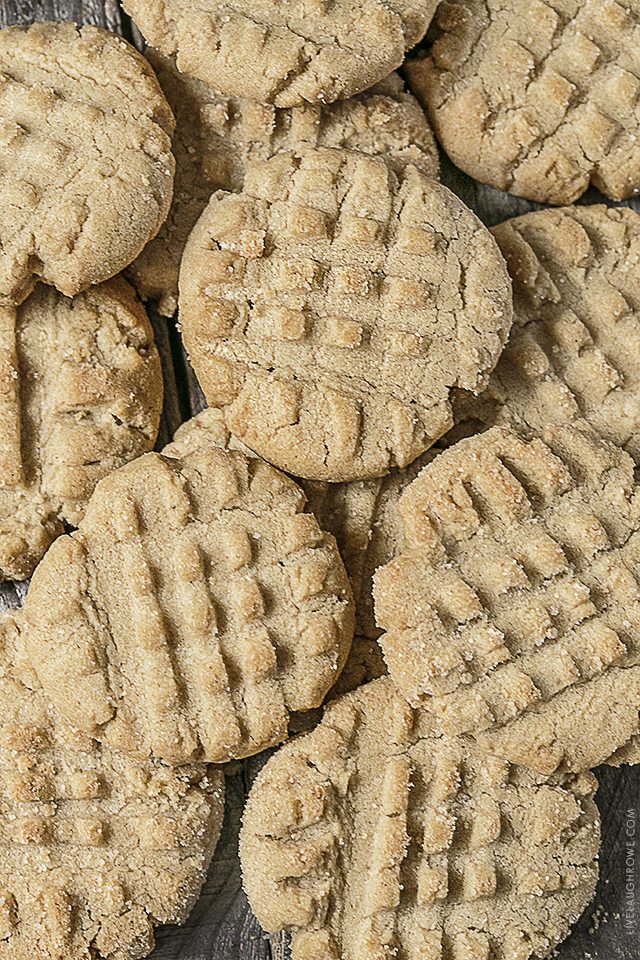 These cookies are one of my all-time favorites, flavorful with a little bit of crunch. My mom has been making these for years.
As a matter of fact, she showed me the worn out, greasy page ripped from a 1991 Woman's Day Magazine. The recipe was called Peanut-Butter Crisscross Cookies. Call them what you may, but this is one recipe that will have you wanting more than one or two.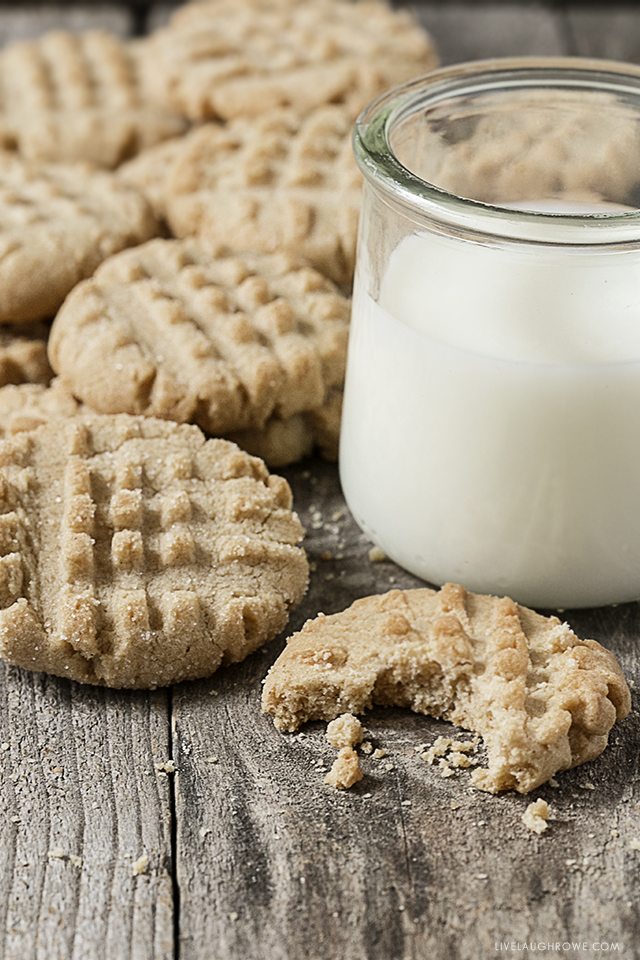 Easy Peanut Butter Cookies
Ingredients
1 1/2

cups

all-purpose flour

1/2

teaspoon

baking soda

1/2

cup

butter or margarine (not spread),

at room temperature

1

cup

chunky peanut butter

1/2

cup

packed light-brown sugar

1/2

cup

granulated sugar

1

large egg

1

teaspoon

vanilla extract
Instructions
Heat oven to 375 and prepare cookie sheet(s) for use.

Mix flour and baking soda.

Beat butter and peanut butter in a large bowl with electric mixer until creamy. Add sugars and beat until fluffy. Beat in egg and vanilla until well blended. With mixer on low speed gradually add flour mixture. Beat just until blended.

Roll heaping teaspoonfuls of dough into balls. Place 1 1/2 inches apart on ungreased cookie sheet. Flatten with fork, making a crisscross design.

Bake 10 to 12 minutes until browned.

Cool on cookie sheet for 1 minute before removing to wire rack to cool completely.
Notes
Makes approximately 60 cookies, two per serving.
Easy and delicious sounds about right! These cookies are great for parties, snacking and a lunchbox treat. Pair them with a glass of milk and you have a small slice of perfection. So, what are you waiting for?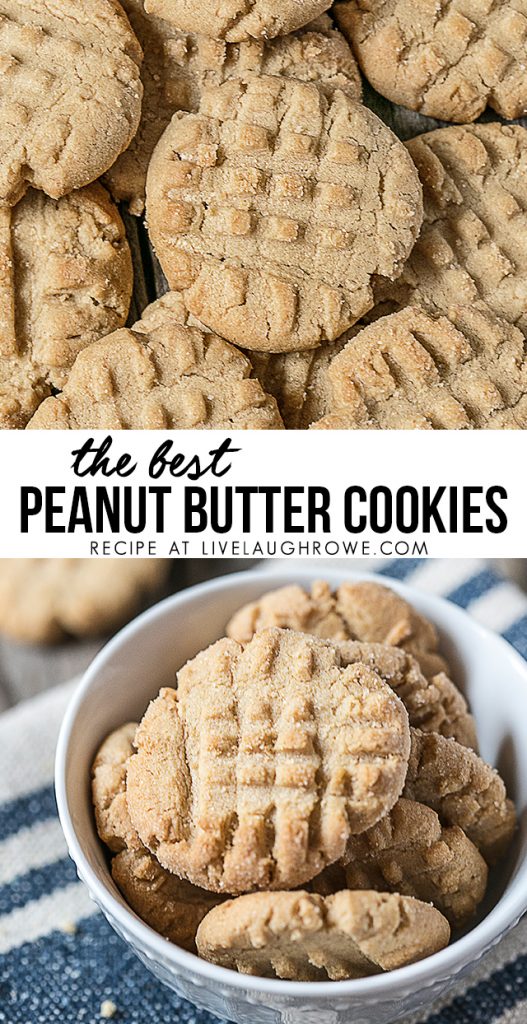 Other great cookie recipes to try:

Be sure to visit with me here too:
Facebook | Instagram | Pinterest | Twitter | Google+