If you like jelly and shortbread cookies, then these classic Thumbprint Cookies are sure to be a treat!
It's a mystery to me why so many cookies are made only around the holidays. I could probably list about 6-8 cookie recipes that we only seem to make around Christmas. Why? I have no idea. Can you relate to this mystery?
Classic and Delicious Thumbprint Cookies


For years my mom has been making these delectable Thumbprint Cookies for the family — at Christmastime! If mom asks the family what cookies they would like for her to make, this Thumbprint Cookie Recipe is usually in the top 5.
Undeniably, I would love to break this habit of only enjoying these cookies one time a year. I think they would be a great sweet served at a shower or tea party too!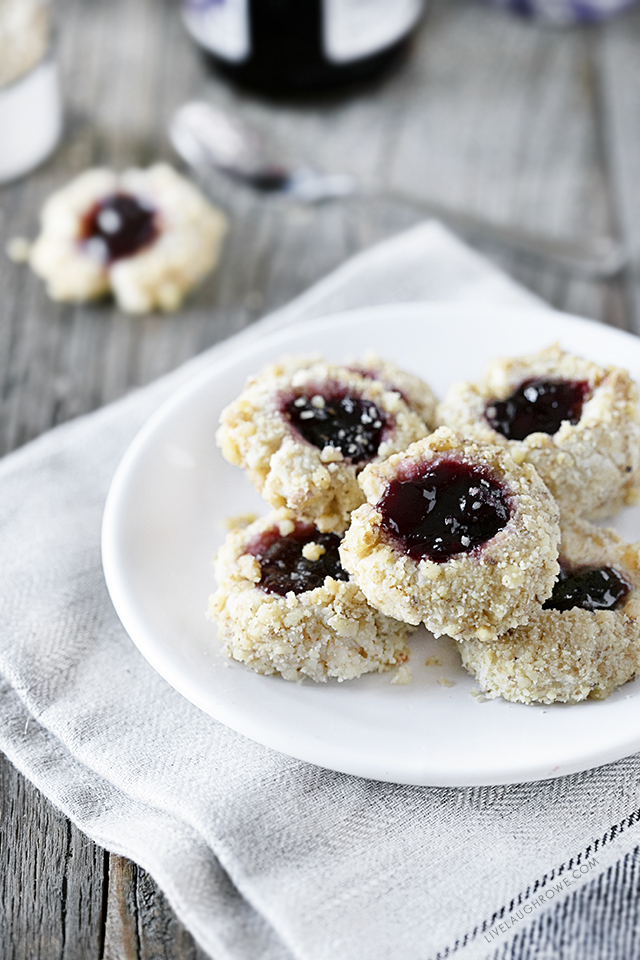 While I know this is not a new recipe (by any sense of the word); however, it's a family favorite and in sharing this with you, I'm also recording it here in my on-line journal. I hope that makes sense to you. These are also known as a Swedish pastry, which happens to be a part of my moms heritage.
The literal use of the word thumbprint in the cookies name is always fun to think about too. After shaping the dough into balls and dipping them into the egg white and nuts, you'll place them on the cookie sheet where they receive a deep thumbprint in the center.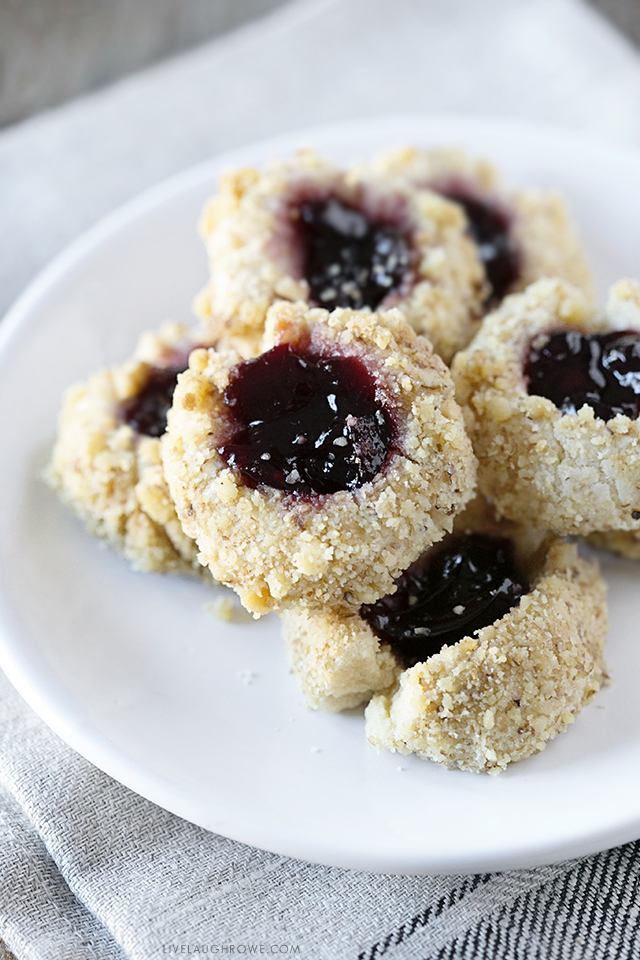 Some good news to share along with this cookie recipe is that it's incredibly easy to make! Easy and delicious are two of my favorite words (wink-wink). With that being said, I hope you give this Thumbprint Cookie recipe a try and enjoy them for years to come!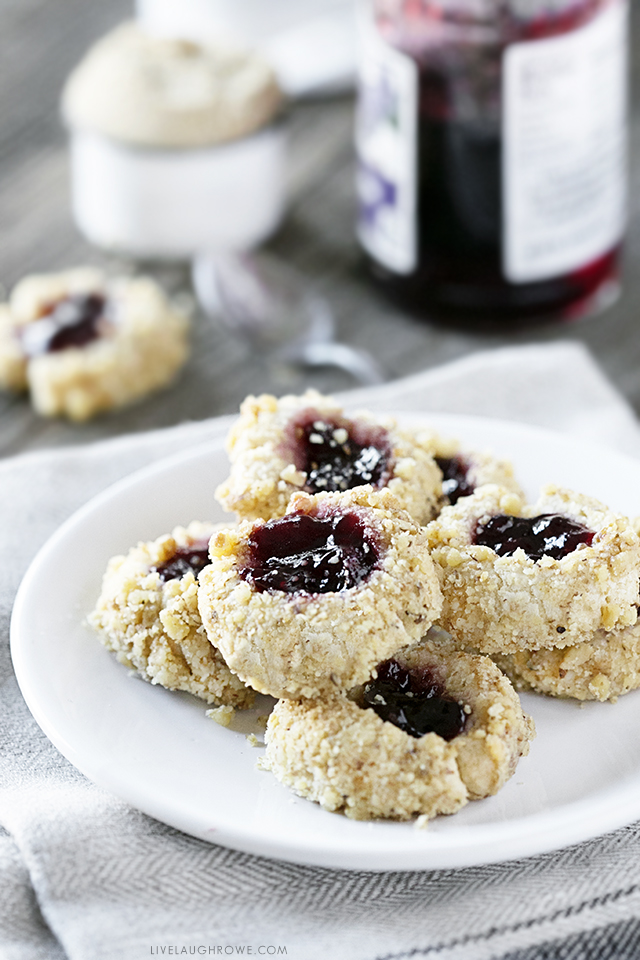 Thumbprint Cookies
Ingredients
1/4

cup

brown sugar, packed

1/4

cup

margarine or butter, softened

1/4

cup

shortening

1

egg, separated

1/2

tsp

vanilla

1

cup

all-purpose flour

1/4

tsp

salt

3/4

cup

finely chopped pecans

Jelly
Instructions
Mix brown sugar, margarine, shortening, egg yolk and vanilla. Stir in flour and salt.

Shape dough into 1-inch balls.

Beat egg white slightly. Dip balls into egg white and roll in nuts.

Place about 1 inch apart on un-greased cookie sheet; press thumb deeply into the center of each cookie.

Bake until light brown, about 10 minutes. Immediately remove from cookie sheet. Allow to cool and fill thumbprints with jelly.
Check out these delicious cookie recipes too:
Easy Peanut Butter Cookies
Red Velvet Cookies with Cream Cheese Frosting
German Chocolate Thumbprint Cookies
Frosted Banana Cookies
Lemon Lime Cookie Crisps (WW Recipe)

Be sure to visit with me here too:
Facebook | Instagram | Pinterest | Twitter | Google+