With less than a week until Christmas, how many of you are feeling the holiday crunch? Shopping, wrapping, baking, entertaining, etc. Well, if you're hosting an event with kids or you're in a pickle to impress Santa this year, I thought I'd share these sweet Snowman Milk Bottles with you today.
Recently, I was thumbing through a Pottery Barn Kids magazine and happened to see the use of these bottles in their styling — and remembered thinking that I just had to give it a try! I don't have kiddos, but I think this would be a fabulous way to impress my friends kiddos. Right?
Snowman Milk Bottles
SUPER easy and SUPER adorable!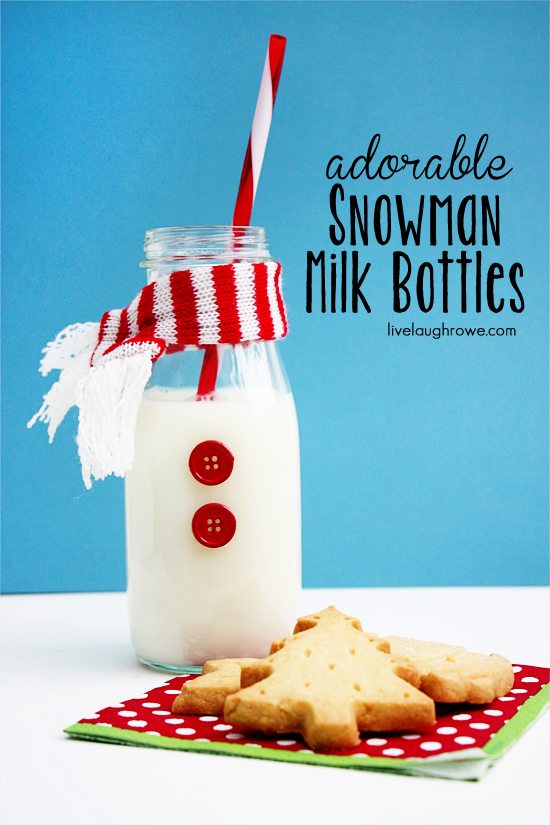 Grab these few supplies and you'll have these cuties ready to got in less than 15 minutes! That's a win-win when things are a little cRaZy, right?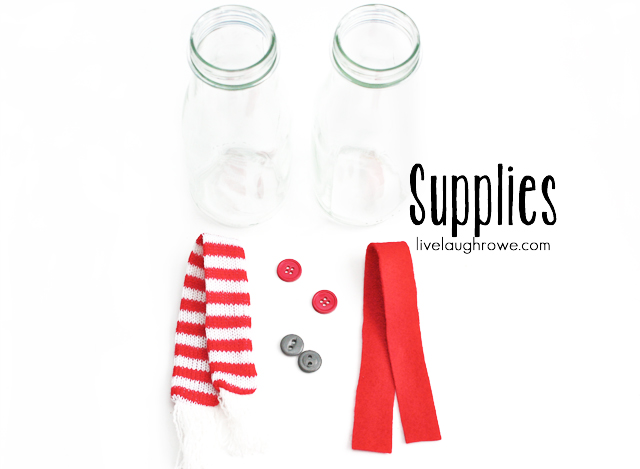 Supplies:
Empty Milk Bottles, Red and White Striped Straws
Buttons, Felt (or mini scarf from craft store) and a Glue Gun
To keep the costs down, I used Starbucks Frappucino bottles. The striped scarf was a scarf and hat set intended for dolls that I picked up at Michaels. The straws pictured are plastic. I purchased a set of 8 at the Dollar Store! Woot! So, this project cost me less than $4.00. If you have the bottles and felt — it would be less than $2.00. The buttons can be popped off and the scarves are removable as well — so you can continue to reuse the bottles year after year. Boo-yah!
Simply cut a strip of felt, snip the ends as pictured below and glue!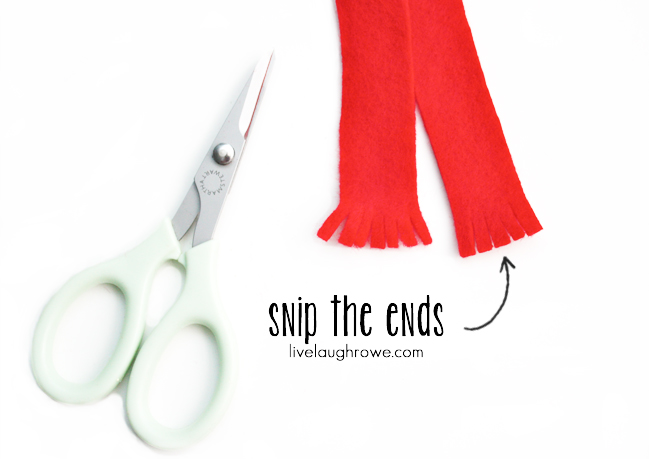 Like I said earlier, super easy! In minutes, you're ready to impress…
…your kids
…your guests
and maybe even Santa!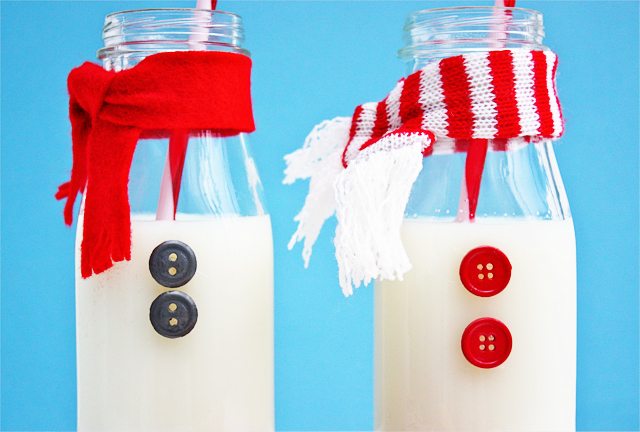 What do you think? I just think they're darling…
Check out these snowman projects too!
Happy Everything!
Care to stay in the loop? I'd love to have you!
Catch me snapping + sharing pictures over on Instagram.
Subscribe to Updates | Like on Facebook | Follow on Pinterest