Welcoming in 2018 seems almost surreal. This was a year of so many changes, so looking back on 2017 was a bit sentimental. We're in a new city, a new home and life seems to have changed significantly (all for the good, of course). Today I'm sharing the Best of 2017 — from printables to recipes to dog treats and MORE!
BEST OF 2017
The blog is officially six years old and going strong — my cup runneth over, friends. A big thanks to each of you for being a part of this journey. YOU (the readers, the brands and Mediavine (my ad publisher) are all a part of this blogs success. I'm blessed and grateful. THANK YOU!
Here is what you, the readers, have chosen as the Best of 2017. These posts were photographed, written and visited the most this past year. If you're new to the blog, feel free to click around — I hope you find some inspiration.
And that's a wrap! What was your favorite post of 2017? Please share them with me in the comments. And, if you have suggestions for posts in the new year, let me know!
You MUST check out the TOP posts from some of my blogging friends too. You're sure to find some incredible inspiration amongst these 30+ talented bloggers. I shared the name of their #1 post, but you have to click through to SEE it and all the others. Enjoy!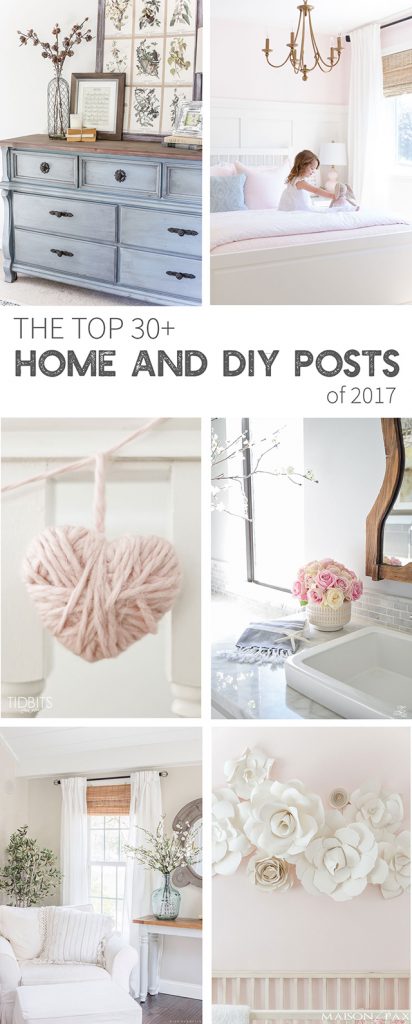 Adios 2017! Let's expect great things in 2018.

Be sure to visit with me here too:
Facebook | Instagram | Pinterest | Twitter | Google+