Fall is officially here! Hallelujah. It's a beautiful 62 degrees outside right now. Of course it's 9 p.m., but I'll take it. As September rolls out and a new month rolls in, it's time to share the October 2017 Calendar. I can't believe we're in the tenth month of this year already. Yowzer!
October 2017 Printable


A couple of weeks ago, I wrote a post about some of life's journey and changes — and boy oh boy, things have only gotten a little more stressful and craaaa-zy. I'm telling you, there's never a dull moment around here (wink). I was recently reminded of this quote….
Your life is your story.
Write Well. Edit Often.
I love this quote! It's a great reminder that I'm writing a story… maybe not literally, but in memories, occasionally in a journal, in pictures, etc. Of course every story comes with the good, the bad and the ugly, but…. it's our story. No one will have the same story either. I think that's kind of cool.
That means we need to write it well — take chances, be adventurous, laugh hard, be kind, and everything else that your story entails. And as if we we're writing a book, we'll need to make lots and lots of edits along the way. Those edits (changes) mold us into who we are.
My "story" has been teaching me a lot about myself recently. I'm a creature of comfort and I like the comforts of home, my home. You feel a bit lost without all of your things and the normal day to day structure. Sigh.
November 10th (when we are scheduled to close on our new home) couldn't get here soon enough, that's for sure. I've also learned that change is getting harder as I get older; however, I am learning how to roll with the punches. Some things are completely out of my control. You get it, right?
Soooooo, I hope this calendar is a great reminder throughout this month (and the many months to come) that every day is a page in your story! Write well, friends — and edit often.
Please Note: All printables and downloads designed by Live Laugh Rowe are for PERSONAL USE ONLY. Please do not alter the file or claim it as your own. This file is not intended for resale, nor are the printed versions of this file.
Aaaaaand, if you have a love for botanical prints, here is another calendar option for you! Squeal. Be sure to snatch a copy of this vintage inspired botanical October Calendar from my Vintage Botanical 2017 Calendar.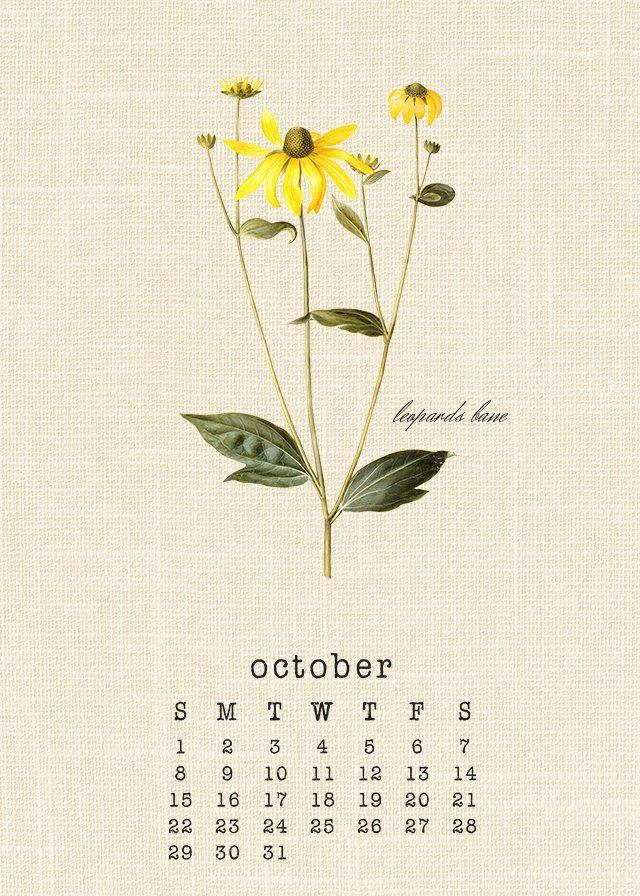 p.s. Did you know that this DIY Wooden Clipboard Frame is a great way to display your monthly calendars too?!?! You're welcome (hee-hee).

Be sure to visit with me here too:
Facebook | Instagram | Pinterest | Twitter | Google+