My favorite month of the whole year is quickly approaching — MAY! Why is it my favorit month? Well, it's my birthday month — and we should all celebrate our birth days for more than one day, right? I mean, duh! So, my gift to you is this printable May 2017 Calendar. You're welcome (wink)!
May 2017 Calendar


The quote or saying on this months calendar has really hit close to home for me lately. Stress has been off the charts with projects, illness in the family and other things. At the end of an exhausting day there are a couple of things I look forward to — laughing and sleeping.
"A good laugh and a long sleep
are the two best cures for anything."
–Irish Proverb
I love to end the day with a couple episodes of King or Queens or Frasier. They both make me laugh — sometimes out loud and for extended periods of time. Laughter is good for the soul too!
Of course sleep is necessary, but sometimes you need a little more than usual. My husband works from home now, so last week he let me sleep in just about every day. In other words, he fed and pottied the dogs for me. HUGS blessing.
As you can see, this Irish Proverb seemed to jump right off the screen at me… maybe you need a little extra laughter and sleep. If so, keep this months calendar close by as a reminder (and watch some older sitcoms). We often quote these shows now and laugh all over again!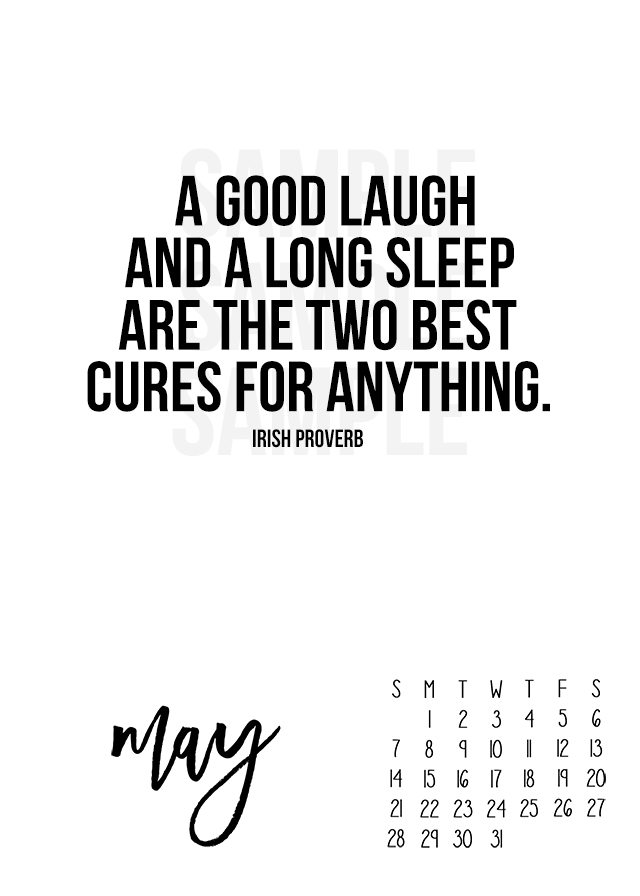 Please Note: All printables and downloads designed by Live Laugh Rowe are for PERSONAL USE ONLY. Please do not alter the file or claim it as your own. This file is not intended for resale, nor are the printed versions of this file.
And, don't forget, you have a second option this year too! These vintage botanical prints are lovely, so be sure snatch a copy of the May Calendar from my Vintage Botanical 2017 Calendar.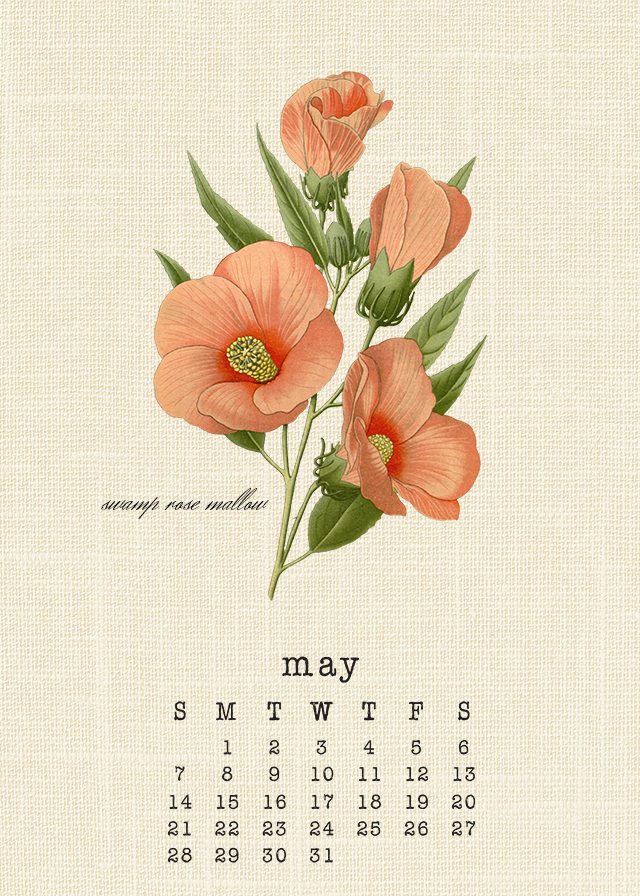 Be sure to visit with me here too:
Facebook | Instagram | Pinterest | Twitter | Google+