Ready to grab your March 2017 Calendar? It's hard to believe that February has come and gone. It's also crazy town to think that Spring is just a couple of weeks away. Wowzer.
There's nothing like being a little fashionably late, right? My apologies for posting this on the first day of the month. My hubby and I have been in Vegas most of the week, so I've fallen a little behind. I have enjoyed every minute of it though, so I'm not complaining. And, we all need to take some time off to play.
March 2017 Printable Calendar
Have you ever felt so determined to do something that you thought, "I can and I will. Watch Me!" I know I have. This is such a great motivational quote, don't you agree? Years ago (shortly after graduating from college), I got a new job as an Admissions Representative at a graduate school. The Director of Admissions had recently been demoted and the President of the College asked that I step into the role temporarily.
I was determined to prove my leadership, organizational and management skills so that I would be considered for the position of Director. Determination is something I don't have a shortage of. If I set my mind to something, I do my absolute best to make it happen.
Guess what? I did it! I became the next Director of Admissions and that paved the way for even bigger and better things. Those were some of the best years for my career in higher education too. I met some incredible people, learned invaluable things about myself and grew as a leader.
Of course, sometimes our situations are bigger or smaller; however, it's important to challenge yourself. If the outcome you're looking for doesn't come to fruition — then something bigger and better lies ahead. However, if you give up, you'll never know and that's a discouraging thought.
This month's calendar will serve as great reminder all month long. Be sure to print or save yours below.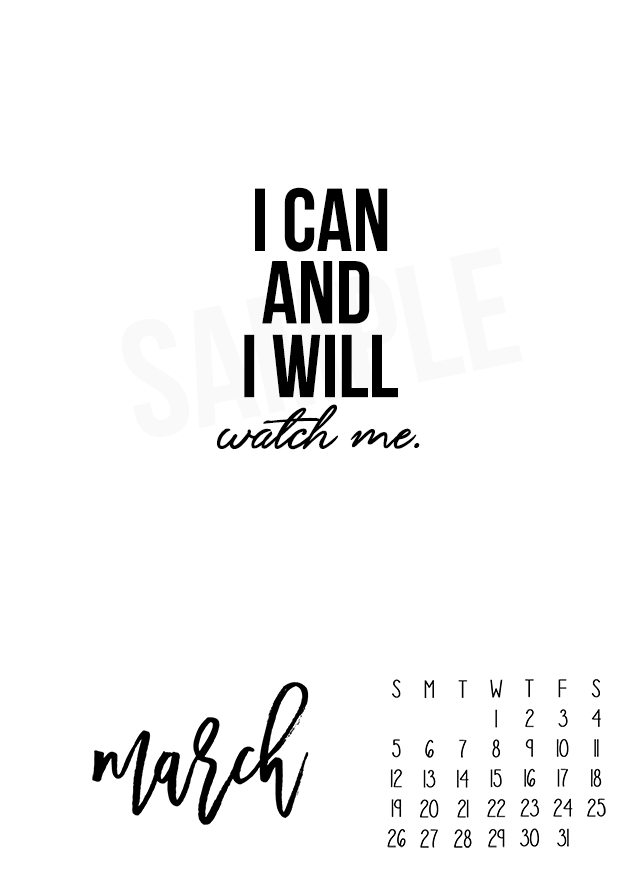 Please Note: All printables and downloads designed by Live Laugh Rowe are for PERSONAL USE ONLY. Please do not alter the file or claim it as your own. This file is not intended for resale, nor are the printed versions of this file.
If you love vintage botanical prints, then you might want to print the lovely March Calendar from my Vintage Botanical 2017 Calendar.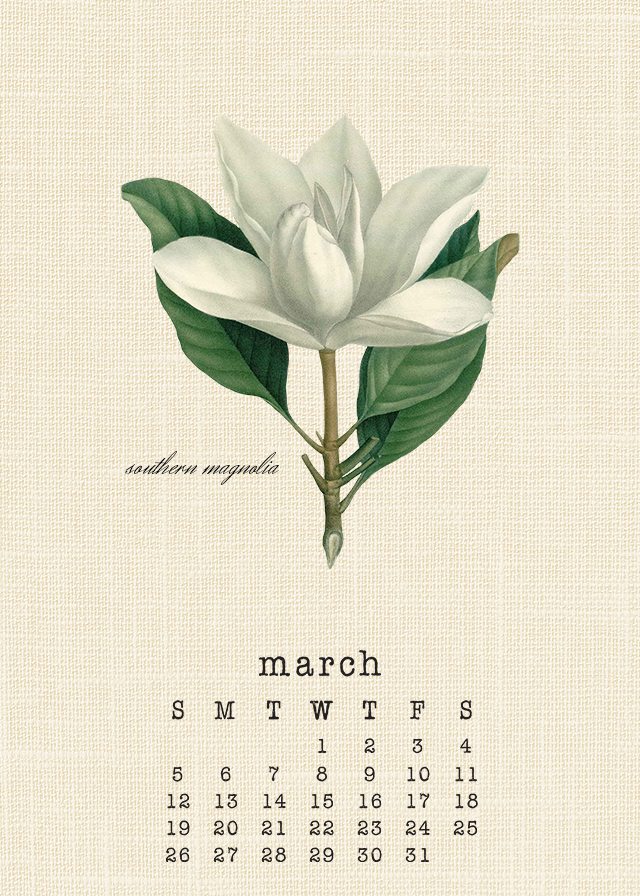 Here's to a new month of possibilities, friends!

Be sure to visit with me here too:
Facebook | Instagram | Pinterest | Twitter | Google+