The November 2017 Calendar is ready to go — and this month has a great quote to inspire you!
November 2017 Calendar


What in the world happened to October? It came and went like the wind. GULP! What a shame. October is one of my favorite months. However, it's been one of the weirdest Octobers to-date for me.
Being homeless has been interesting, but we've truly enjoyed seeing the signs of fall in the Airbnb where we've been staying. Leaves falling, cool weather and lots of tiny Hemlock pine cones. I may have squealed when I saw them on the ground upon our arrival.
I consider them to be little treasures. Why? You don't see Hemlock trees often in my neck of the woods. The last time I saw one was years ago in Gatlinburg, TN at the Great Smoky Mountain National Park. Sure you can buy them on-line or in a store, but… these are handpicked and they make me incredibly happy.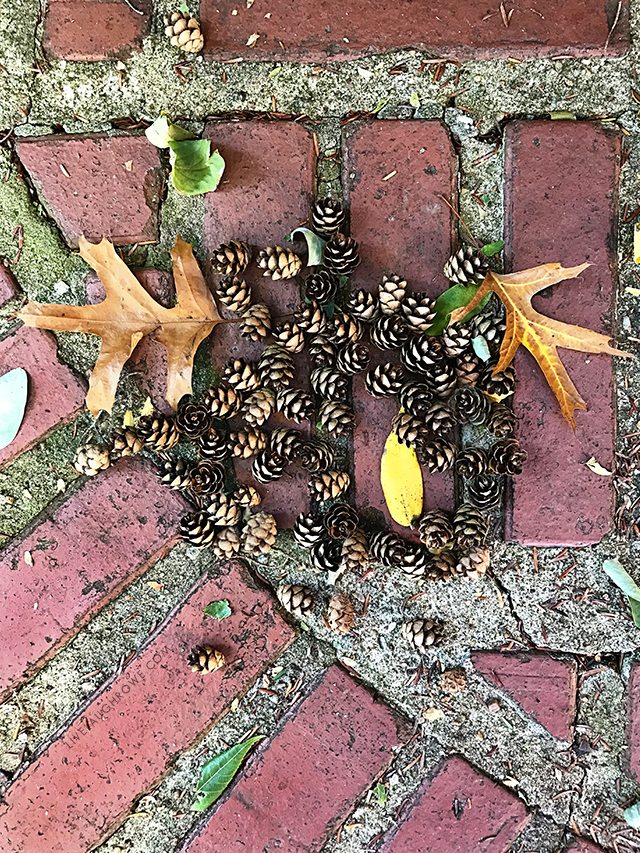 I've been rounding them up for future use! They make great vase fillers and more (wink). I'm fairly certain all the neighbors think I'm crazy. Oh well — it's worth it to me. HA!
Anywho, I'm excited to be sharing another monthly calendar. November is going to be a GREAT month… we'll be moving into our new home and starting a new chapter in our lives. Yahooooo!
So, I thought this quote might be fitting for this month…
"Let today be the start
of something new." -Unknown
Isn't that a fantastic reminder? Forget about what happened yesterday, last week, a few months ago or last year. Today is a new day — start something new. It could be something big or small, but often times we forget that goals and resolutions don't have to be set at the beginning of a new year. Why not start today?
Please Note: All printables and downloads designed by Live Laugh Rowe are for PERSONAL USE ONLY. Please do not alter the file or claim it as your own. This file is not intended for resale, nor are the printed versions of this file.
Here's another great option for you as well — the November botanical calendar. Yep, save or print this months from the Vintage Botanical 2017 Calendar I posted earlier this year!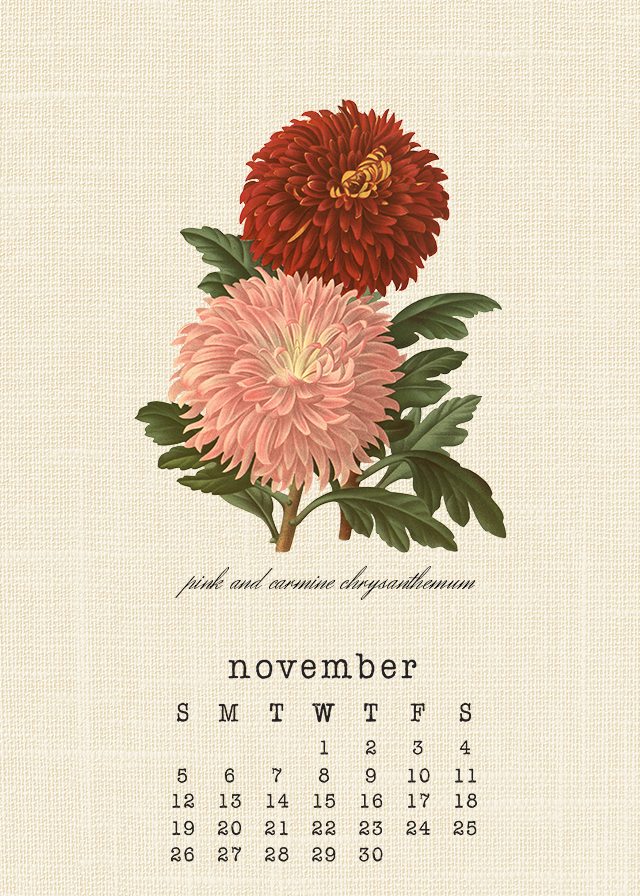 Happy November, friends!

Be sure to visit with me here too:
Facebook | Instagram | Pinterest | Twitter | Google+