These Peanut Butter Coconut Oil Dog Treats and New Years Tips for Pet Owners are brought to you in collaboration with Swiffer.
With a new year comes some new goals and resolutions. Have you ever set them for you and your four legged friends? Especially if you're a new pet owner — it's important to keep these tips in mind. As a dog owner, I thought you might want to show the pups a little extra TLC this Valentine's Day with some homemade dog treats. Stay tuned, I'll be sharing them in a bit.
Homemade Peanut Butter Coconut Oil Dog Treats


While being a pet owner is fun, it's important to stay diligent, love your pets and keep their best interests in mind. Maybe these tips (and the start of a New Year) will come in handy.
Vet. First of all, make a date with your vet. Use the new year to bring your pet in for an annual check up to get the year started off right. Be sure that your vaccinations are up to date and you stocked up on heart and flea treatments for the upcoming months.
Food. Much like humans, pets have special dietary needs. We adopted our Buster and are continually having to adjust his foods due to his allergies and skin. Here are some great tips to keep in mind when feeding your pet.
Measure your pet's food. Check the package and consult a vet for proper portions to ensure you are not over or under feeding your pet
Feed your pet(s) the appropriate food for their needs. Whether you have a new pet or your current pets diet needs to be adjusted, sometimes they start to require different things to keep them at their best. Keep an eye out for unusual behaviors such as excessive itching, dry skin, etc. Food allergies are harder to detect and may take some trial and error.
Add a bit of coconut oil to their diet. It can aid with their digestion, give them more energy, improve their furry coats and so much more. Stick around… I'll be sharing a yummy Peanut Butter Coconut Oil Dog Treat recipe soon!
When using coconut oil for your dogs, the
rule of thumb is 1 teaspoon for every 10 pounds.
Exercise. While owning a dog has been proven to increase physical activity for owners*, many pets are still not getting enough exercise. Use the New Year to reset not only your routine, but also your pet's routine. Grab their favorite toy and have some fun!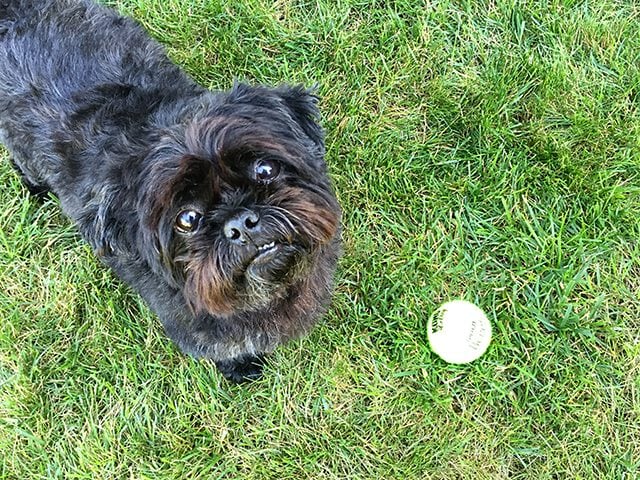 Don't forget cats! Incorporate play time in your fitness routine at home by holding a light or laser while you do sit-ups or jumping jacks to help your cat get some exercise in as well.
Grooming. Groom regularly. Depending on what type of pet you have, grooming from home might be something you have to do on a regular basis. However, it can also help bond a pet and pet owner, but it also helps redistribute oils and from the skin to the fur to keep coats healthy and shiny.
I have hypoallergenic dogs, so they don't shed. Rather than combing and brushing, I give them little massages on occasion and clean their eyes, ears and teeth on occasion.
If you do have a pet that sheds, regular brushing can help reduce it a bit. However, we all know that shed happens…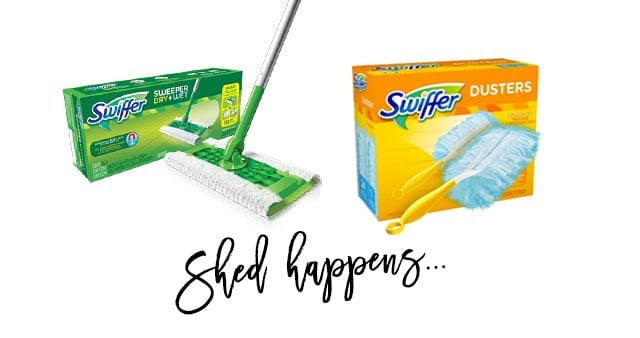 Clean up your space by using Swiffer products which offer easy-to-use sweeping, mopping and dusting tools for virtually any surface. Use the Swiffer Sweeper and Swiffer Duster to trap and lock dirt, dust and hair. And the Swiffer Wet Jet offers an all-in-one system that cleans floors thoroughly using cleaning solutions formulated to break up and dissolve those tough pet messes.
"The journey of life is sweeter
when traveled with a dog." -Unknown
Finally, it's treat time!! These Peanut Butter Coconut Oil dog treats are real hit in our house. Creamy and delicious? My boys said, "Woof, please!"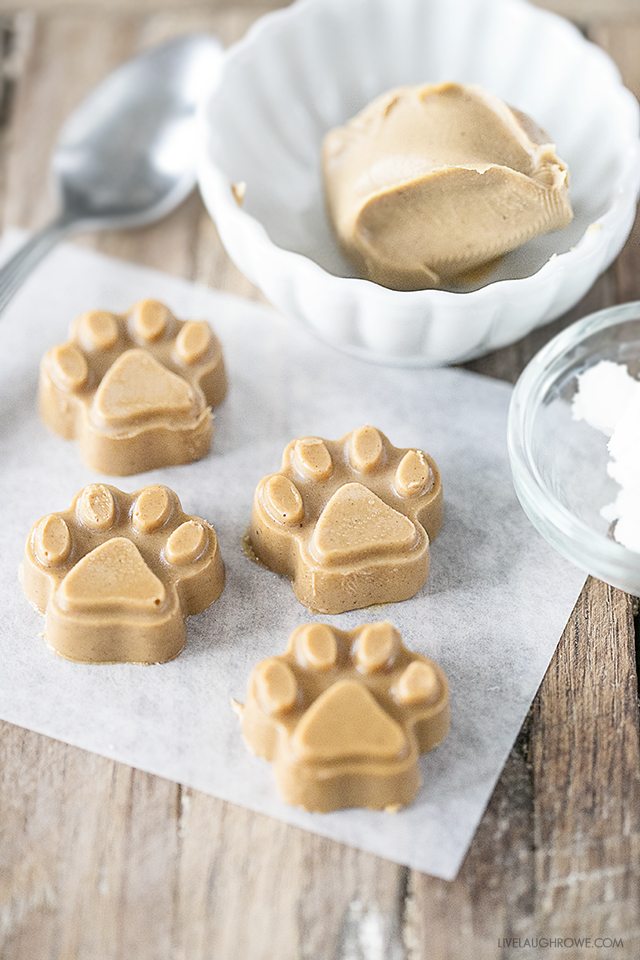 Peanut Butter Coconut Oil Dog Treats
Ingredients
1

cup

all-natural peanut butter

1

teaspoon

unprocessed coconut oil

1

teaspoon

cinnamon

silicon paw print tray
Instructions
Be sure the coconut oil is in liquid form. If not, place coconut oil in a small saucepan over medium-low heat and cook until melted.

Add peanut butter and cinnamon. Stir until mixture is completely smooth and thoroughly mixed. Mixture should be thick, but pourable.

Pour mixture into tray and freeze until set.

Carefully remove from tray and store in air-tight container in freezer (they soften quickly).
Notes
These were made for dogs in the 10-15 pound range. Adjust the amount coconut oil accordingly. Rule of thumb is that you use 1 teaspoon of coconut oil per 10 pounds of your dog's body weight.
I'm fairly certain they'll be 'begging' for more! Looking for more dog treats to share with your fur babies? If so, these recipes might interest you.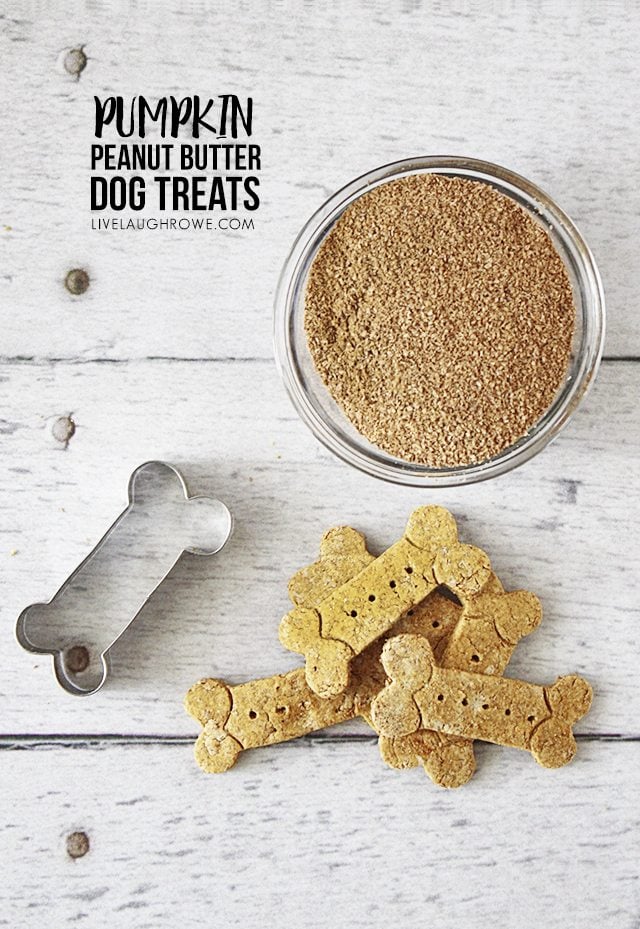 Pumpkin and Peanut Butter Dog Treats
Hugs and Blessings,


* Journal of Health Promotion Practice, October 2014