While creating some of the valentine's printables this year, I came across a TON of coffee puns. Being the huge coffee addict lover that I am, I enjoyed seeing most of them — they are pretty cute and funny.
20+ Coffee Puns

Like this one… You're the cream in my coffee. Tell me that doesn't make you smile (wink).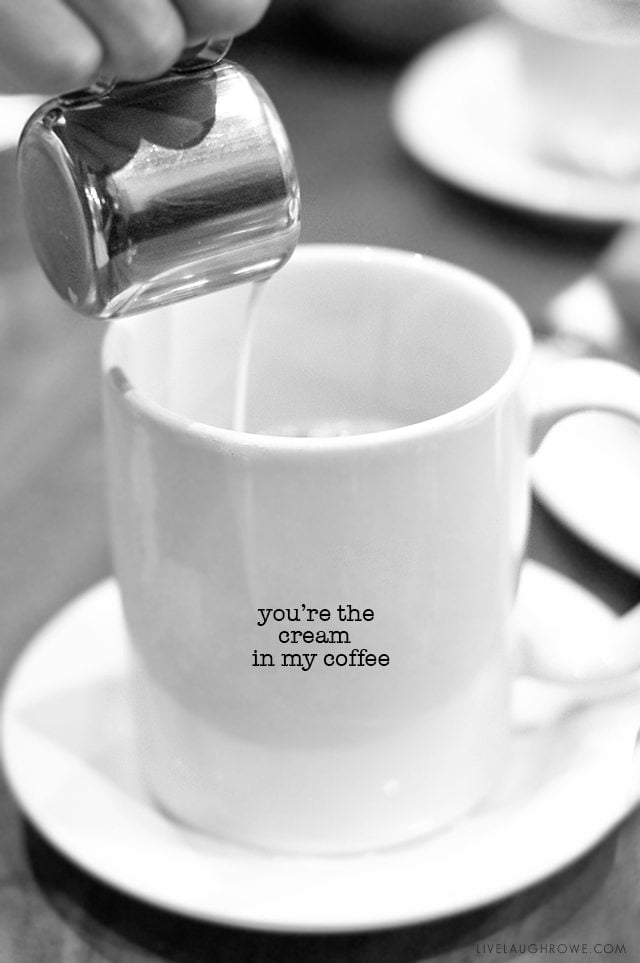 Honestly, many of these puns could be used for Valentine's Day, anniversaries, and more. However, I see this list as more of a resource than anything. Maybe you could grab some Free Valentine's Day fonts and use some of these puns to make something fun for yourself or your kids.
Be sure to tag @livelaughrowe on Instagram, Twitter or Facebook, I'd love to see what you create.
Nonetheless, puns are fun.. and a little cheesy, so you might take it or leave it. I'll take it, because I enjoy a little cheese every now and again. Hee hee. I crack myself up sometimes. As I digress. Let's take a look at these puns.
20+ Coffee Puns
1. You're brew-ti-ful.
2. Words cannot espresso how much you mean to me.
3. Love is in the air… and it smells like coffee.
4. You're steaming hot!
5. Thanks a latte for me being my friend
6. You mocha me very happy.
7. You warm my heart.
8. Coffee and friends are the perfect blend.
9. The biggest perk of being in your class is you.
10. You're the cream in my coffee.
11. Espresso Your Love.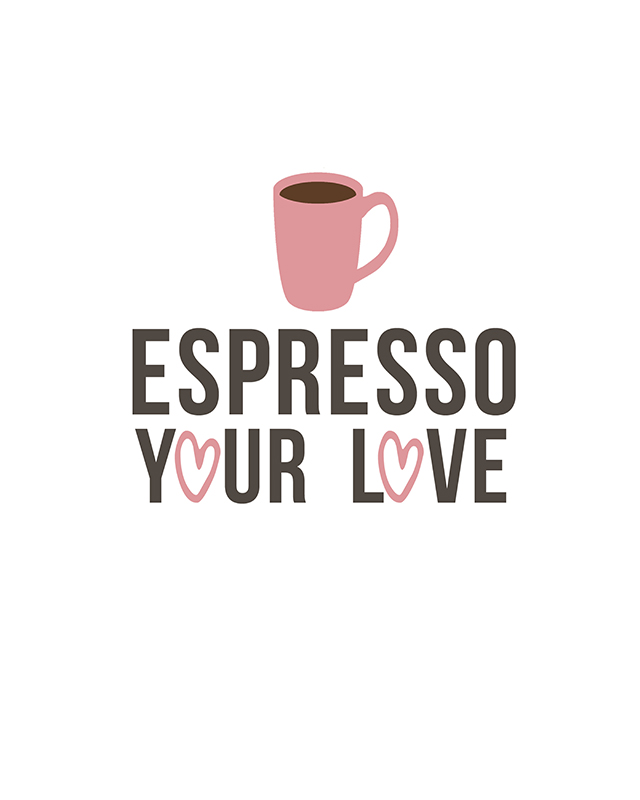 "It's hard to espresso my feelings for you."
12. Mugs and kisses.
13. Sending you a whole latte love.
14. It's hard to espresso my feelings for you.
15. You keep me ground-ed valentine.
16. I'm brewing a whole pot of love for you.
17. We're the perfect blend.
18. To perk you up on Valentine's Day.
19. I'll give it my best shot.
20. We are cool beans.
22. Where you bean all my life?
23. I like you a latte.
23. Happy cup-ple.
24. Bottomless thanks!
25. A valentine brew just for you.
And last, but not least, we have the Just Brew It printable — in both the 5×7 and 8×10.
*Please Note: All printables and downloads designed by Live Laugh Rowe are for PERSONAL USE ONLY. Please do not alter the file or claim it as your own. Resale of electronic files and printed versions are prohibited. Clipart was purchased at Dapper Dog Digitals.
If you're more of a tea lover, I didn't want you to feel left out. So, here are a few puns for the tea lovers too.
1. You're positiv-tea the best.
2. You're tea-riffic.
3. Positivi-tea.
4. You're just my cup of tea.
5. You're a cute-tea.
I'm sure I missed a few — so if you know of other coffee puns (or tea puns), leave a comment below. I'll gladly add them to the list. And, if you're looking for another coffee pun printable to use, this valentine brew coffee gift idea might do the trick: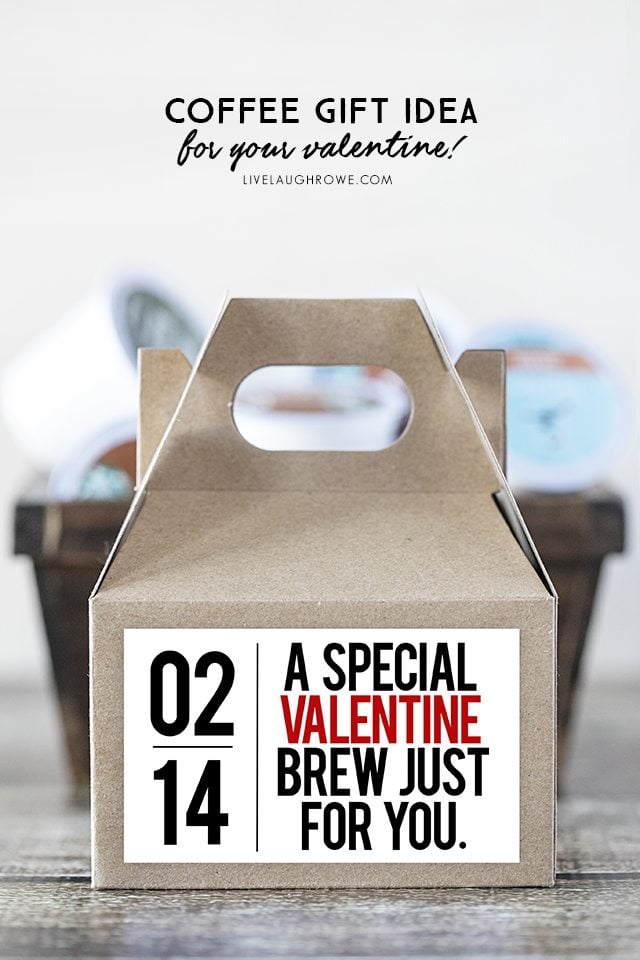 Mugs and Kisses,