Happy Weekend and Happy November! I can't believe it's been a couple of weeks since we caught up — but let me give you a one-word description of how I've been feeling during this period of time… EXHAUSTION. 🫣 There, I said it. Haha.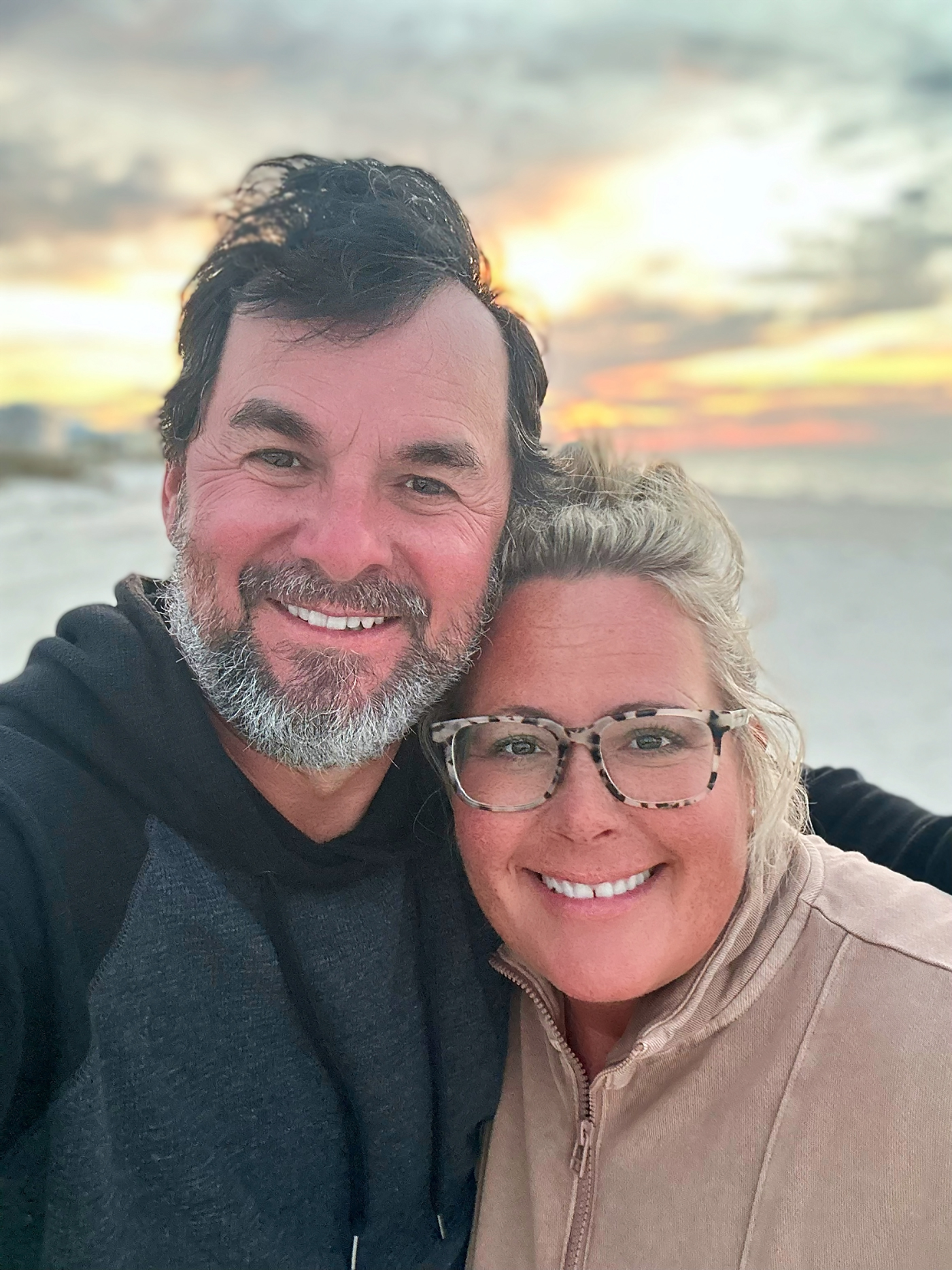 Let me start by saying Happy Anniversary to Steve and me. Gosh, I love this man. He's my rock! As of late, I feel like a hot mess, yet he's always willing to listen and cheer me on. I'm so glad I get to do life with him.
This weekend we'll be celebrating our 14th wedding anniversary. We've been together for a total of 17 years — we dated for two years and were engaged for a year. It never ceases to amaze me how quickly the years fly by.
I know, enough lovey-dovey, right? Lol. Let's dive into what's been happening in my little corner of the US of A. Mmmmkay?
Miscellany:
1. Family Vacation. So the last week of October into the first week of November, my fam bam spent a week in a beachside home in Gulf Shores, Alabama. It was so nice to retreat from the daily grind of work, chores, errands, etc.
The weather was beautiful. We experienced sunrises along with sunsets on the beach, went on an airboat adventure, did a little outlet shopping, ate lots of fish (and, yes, fried pickles), and more. It was pure bliss.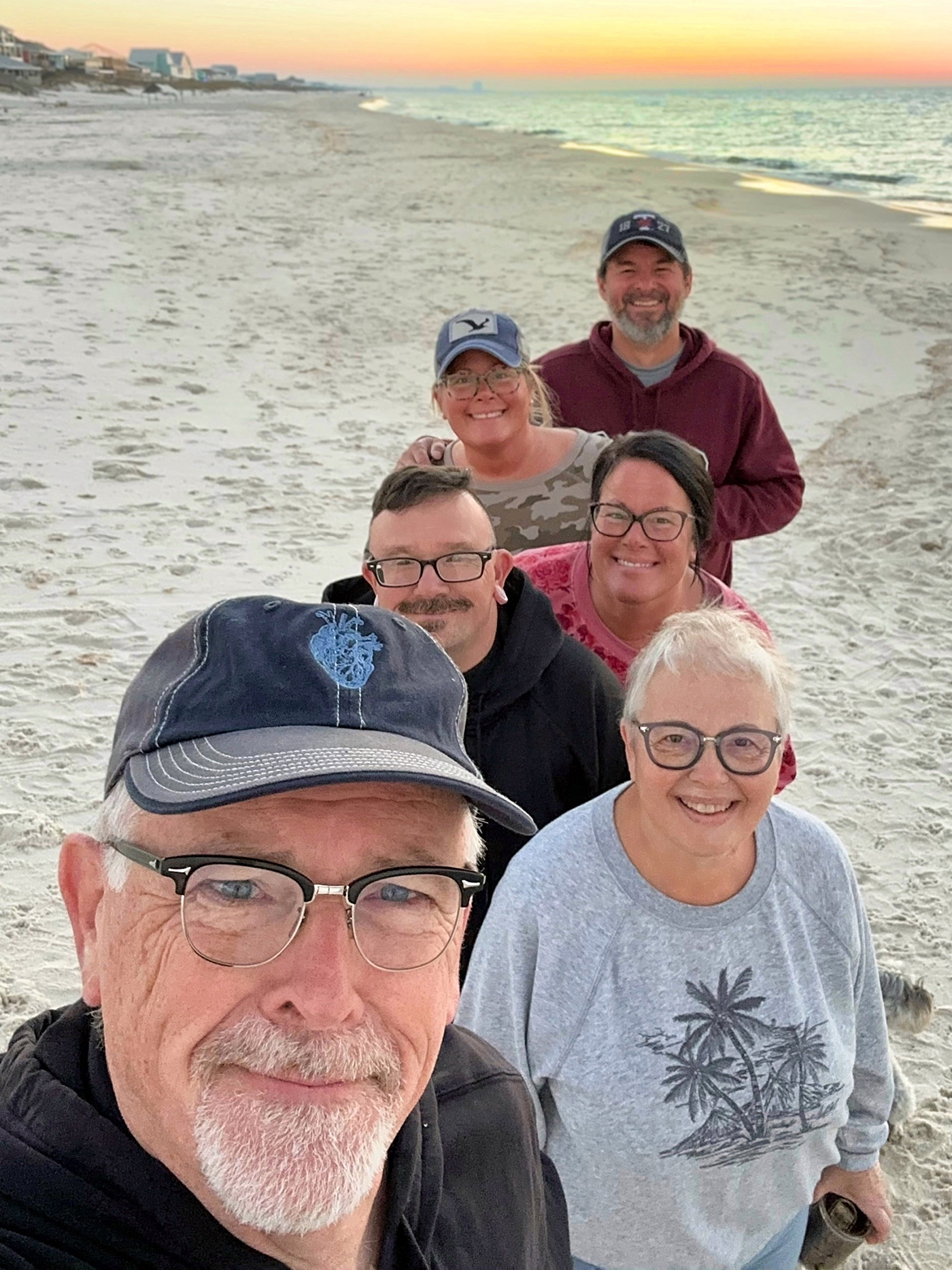 I cut my part of the trip short by one day to fly out on a Friday morning for a work trip in North Carolina. I'm pretty sure that wasn't one of my best decisions. It was a much bigger event, and many more expectations were put on Ashely and me. I worked a 12-hour day on Saturday.
Oh, and then there was Daylight Savings. An hour either way always kicks my butt.
2. Puppy. And if all of that doesn't sound exhausting, I flew home on Sunday and we picked up our new Mini Goldendoodle — Nash.
Crazy town. I'm 99% sure that I'm running on adrenaline and coffee. 😴
However, all is well in the world because he is the sweetest. Seriously. Friends, meet Nash…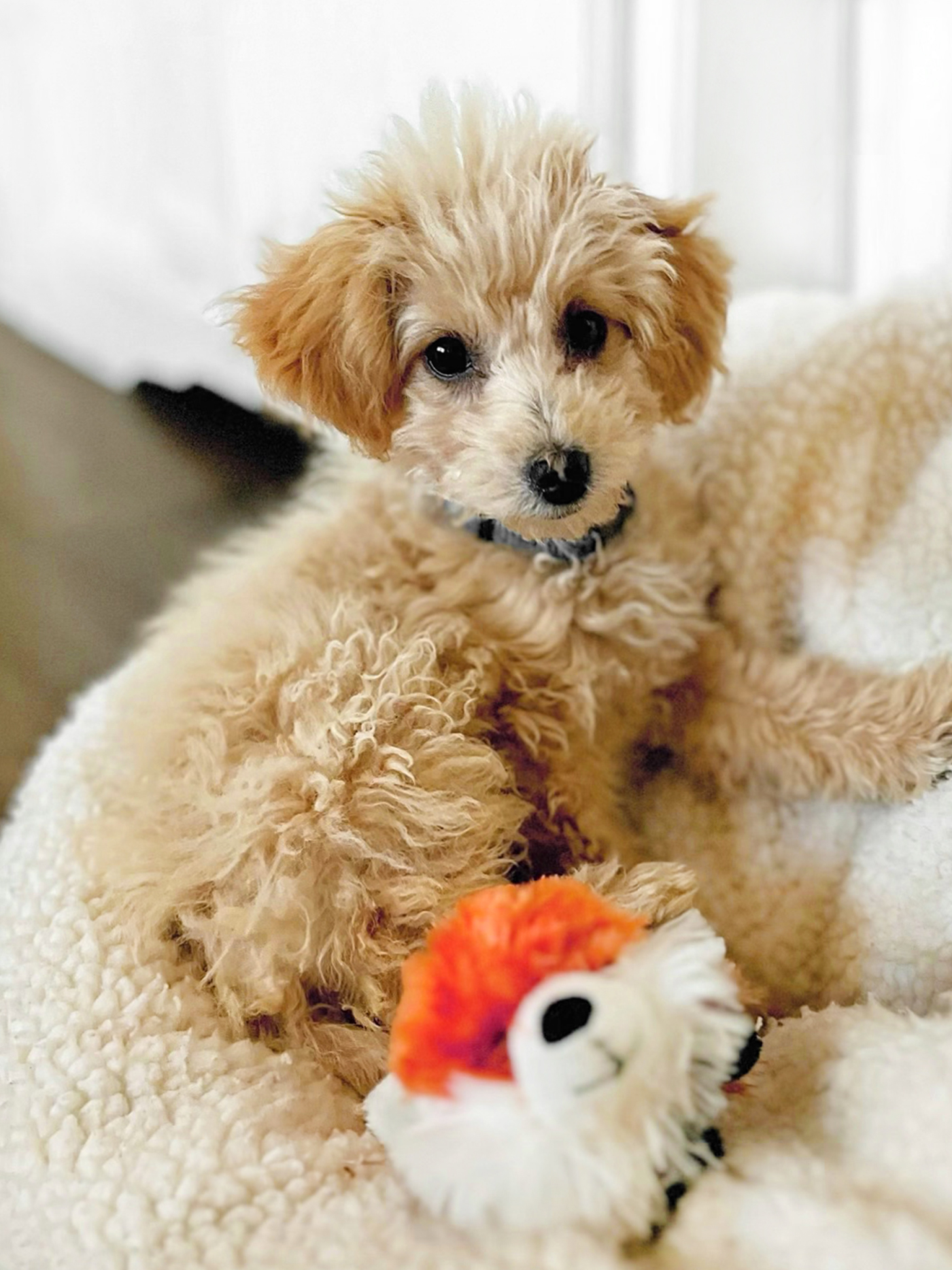 Isn't he a cutie patootie? That little spotted nose. 🥰
The first few nights were rough. He cried and cried in his crate. Heartbreaking? Yep, but I'm a firm believer in crate training. I set my alarm for 2:30 a.m. to get up and potty him too. Miraculously, after the first three or four nights, the crying subsided, and he is making it around 8 hours each night without having to go potty. Praise the Lord. 🙌🏻
We're potty training him on the call bell, and he has rung it twice this week. I'd say that's progress, friends. Insert me doing a wild and crazy happy dance!
Puppy classes start the week after Thanksgiving, and we'll put him in doggy daycare for some socialization. I know this is a phase, but God bless all of you mamas who are up every couple of hours with newborns. You are my heroes.
3. Other Stuff. So outside the past couple of weeks feeling like a whirlwind — there's also been a lot of work, Thanksgiving prep, getting the tree out of storage, and naps.
My body doesn't feel 100%, so I'm blaming menopause. Haha.
I think it might quite possibly be a miracle that I'm typing this right now. It's 11:14 p.m. CST. I may or may not be using toothpicks to keep my eyes open. 😂
4. Oh, Christmas Tree. I'm trying something different this year. Minimalistic tree decor. I'm seriously thinking of using beaded garland and paper stars. Wish me luck… I hope I can embrace and enjoy the bliss of keeping things simpler. Stay tuned. I hope to share pictures (if it all comes together, of course).
The tree must go up before Thanksgiving this year for me. Since I'm hosting Thanksgiving, there is no way I'm decorating on Black Friday. I plan on chillaxing.
Here are some previous themed trees for inspiration:
5. Winter. I think it's safe to say that winter has officially arrived here in the Ozarks. So, it's time to pull out the Winter Bucket List and make some memories. Who's with me?
6. HAPPY THANKSGIVING! I'm so incredibly grateful for each and every one of you! I hope you have a lovely holiday and that you can share in celebration with friends and/or family. ❤️
Around the Web:
This Spinach Ricotta Brunch Bake.
These Chardonnay Sausage Bites with Mustard Dip.
This Thanksgiving Word Search.
These Mini Phyllo Pecan Tarts.
Love this Harvest Tablescape.
This 12-Day Advent Calendar I bought for Nash. 🙈
These 3D Paper Snowflakes (using lunch bags).
This Merry Mug (insert all the hearts).
This Holiday Sweater is darling!
These 22 Unique Ways to Display Christmas Cards.
One Last Hoorah.
Isn't it funny how
day by day
nothing changes
but when you look back
everything is different.
-C.S. Lewis