Hey-hey-hey! Happy Saturday, friends! Some crazy exciting things happened within this last week. And I'm off to do some more adventuring soon.
Let's catch up. Mmmkay?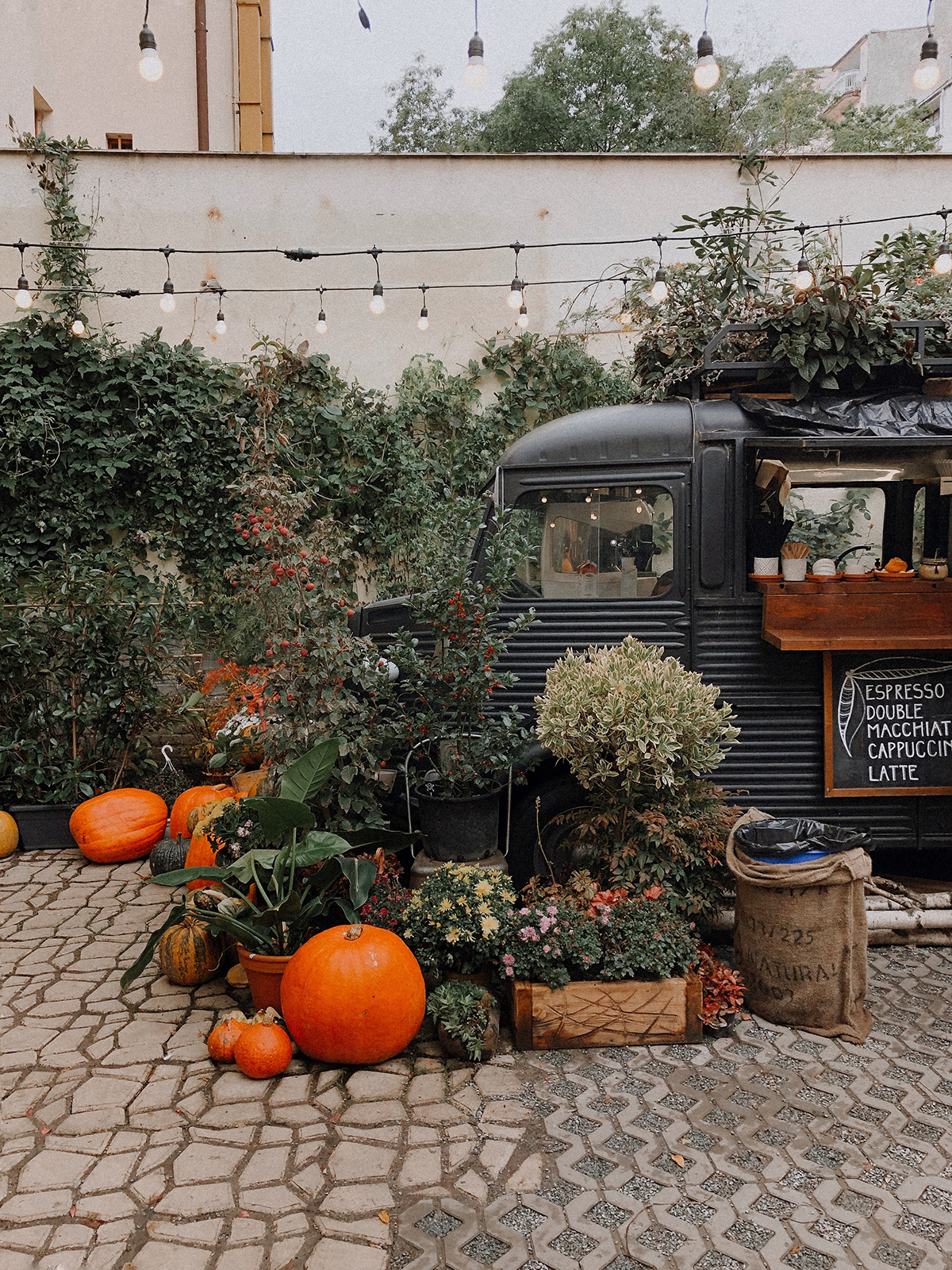 Isn't this picture magical? It gives me all the fall vibes, and every time I look at it, I spot something else that is either genius (coffee bean bag over the trash can), beautiful (twinkle lights in the window), or simply interesting (two different designs on the ground). Tell me something in the comments you noticed in this picture.
Miscellany:
1. Birthday Celebration. My mom turned 70 this past week. So last Sunday we celebrated her. Around 40-50 people showed up to the lovely open house-style party, and it was so nice to see all those who mom considers near and dear to her heart.
I'm not going to lie, it was a lot of work (especially on my part), but it was nice to see the fruit of my labor. We had cake, charcuterie boards, a fruit tray, and coffee.
I had some serious fun shopping for the charcuterie board. The cheese lady at the grocery store was giving us samples and so many fabulous recommendations. YUM!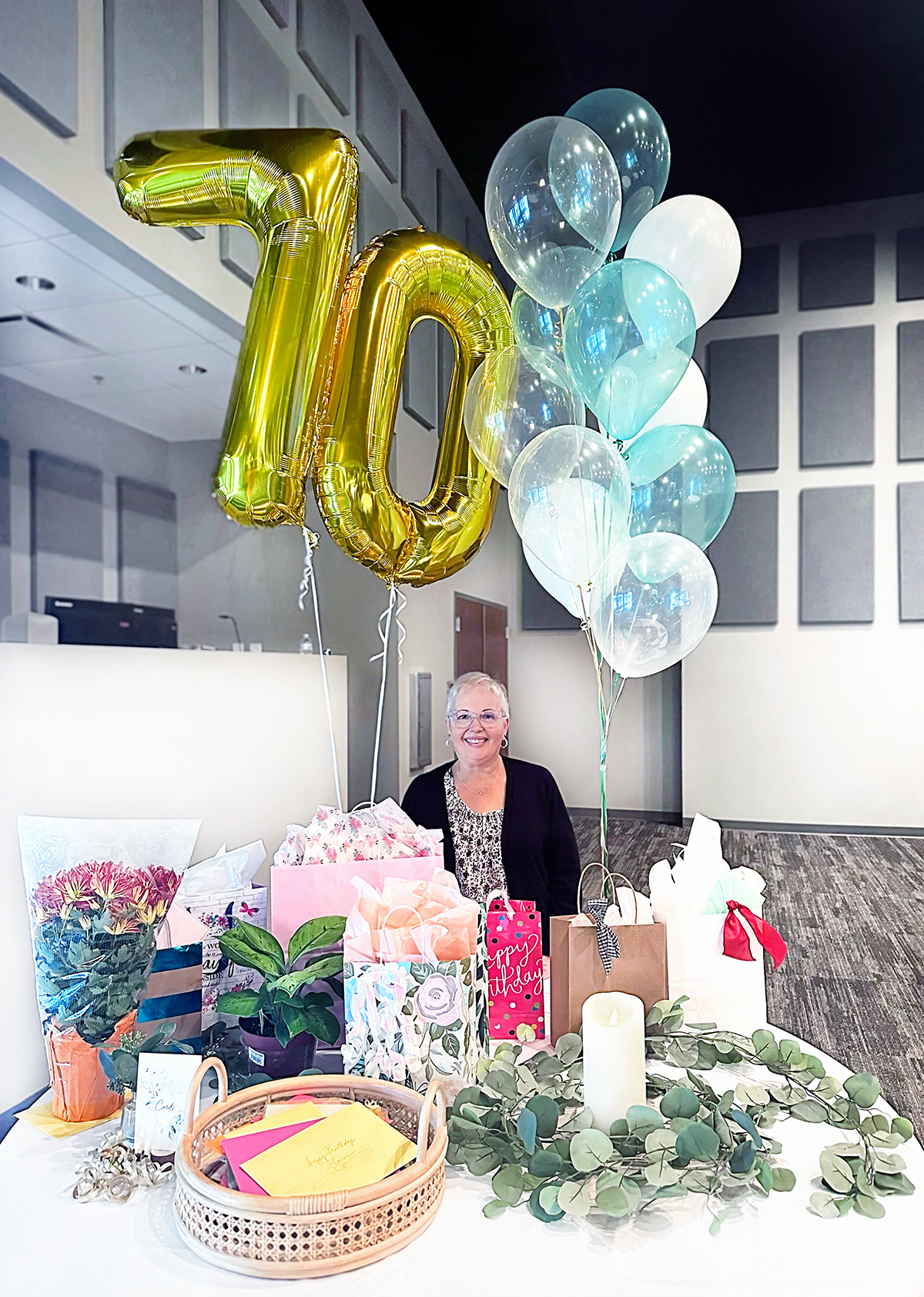 2. New Dog? Friends, I'm telling you this so we can't change our minds (haha). However, we're getting a dog! The past couple of years were tough after losing Buster and a year later saying goodbye to Parker. These are probably the hardest losses I've ever had to experience in my life to date.
Let's be honest; I've been watching stalking different Facebook pages and looking at dogs. I would ooh and aww, send my husband pictures and say that I want one/him/her/etc.
However, I saw a post for a Goldendoodle puppy this past week that made me stop my scroll. The puppy was super cute, and his name was Bolt. Have you seen the Disney Cartoon Bolt? We used to say Parker was our little Bolt. Our little white Maltese superhero (Be still my heart, I miss my sweet boy).
Call me crazy, but I felt it wasn't an accident. I reached out to the owner and inquired about the price, etc. Bolt was significantly less expensive than many I've seen for $2000+. I felt like maybe Bolt was a nudge/reminder that it was time to consider getting a dog seriously.
So, I talked to Steve, and we agreed to at least meet him. The owner showed up with Bolt and his half-brother, Teddy. And, well, Teddy was a little smaller and captured our hearts. We'll probably rename him Nash (short for Nashville). Best name ever, right? Ha.
I'll share pictures soon 🙂
3. Pet Costume Competition. Since we're talking about dogs, my sister's mini schnauzer is in a local pet costume competition. The contest ends on 10/31/22, and you can vote 1x per day! He might be the cutest tiny postal "Furman" around. If you have a minute, would you consider voting for him?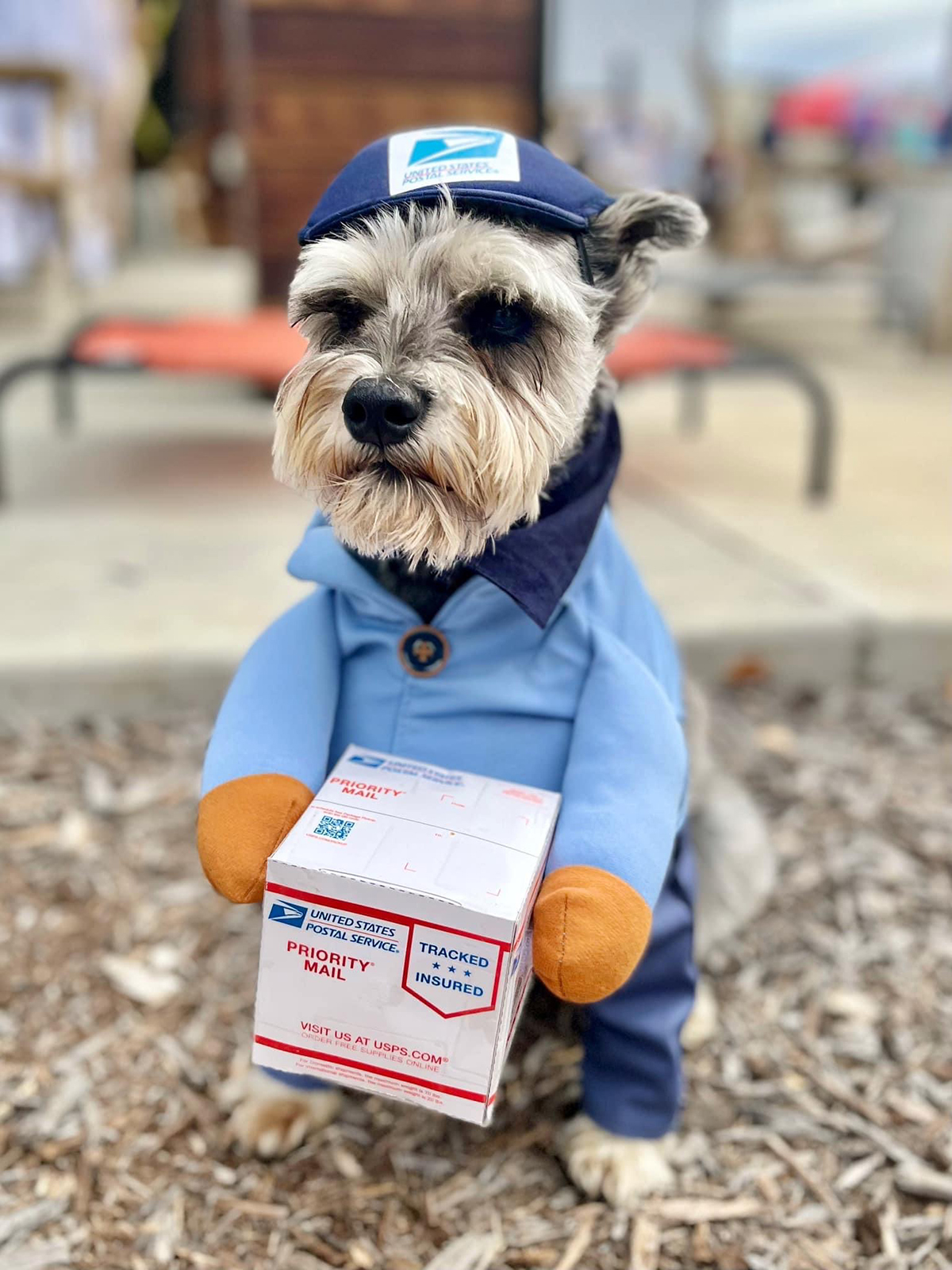 4. Road Trip. Our family trip kicks off soon. Gulf Shores or bust! Only 150 yards between our house and the beach too. You'll find me sitting on the beach reading, even if I have to wear a sweatshirt. Haha.
Do you have any fun or exciting trips on the books?
5. Pumpkin Cream Cold Brew. Since the 70-degree temperatures seem to linger, I've enjoyed the Pumpkin Cold Brew more than I want to admit (haha). I tried my first one a few weeks ago with little hesitation, but it did not disappoint. It might even be better than the Pumpkin Spice Latte (IMHO). If you haven't tried it and enjoy cold coffee beverages — TRY IT! Yum. 😋
6. Work Trip and Chino Pants. I have another work trip coming up soon too! I'm coming for you, North Carolina. Anywho, I had to find some khaki-style pants to wear to these events. Thankfully, I made a stop at my local Old Navy and found some.
It's funny that these high-waisted chino pants look a little shorter on all the models because they are the perfect length for this fun-size gal. 😂 I got the following colors: Panther and A Stone's Throw.
I also spotted this Mock-Neck Quarter-Zip Sweatshirt. I love-love-love the rare-earth color.
7. Funnies. I had to share a few of these cute Autumn Puns. My husband and I had a good chuckle. However, I'm 99% sure my husband laughed more at me cracking up than the puns. 😂😂
What month does every tree dread? Sept-timmmmmber!
What type of vehicle should you use for a fall hayride? An autumn-mobile.
What do trees say when they get their leaves back in the Spring? What a re-leaf.
What kind of vest should you wear in the fall? A har-vest.
Around the Web:
This Six-Week Raisin Bran Muffin Recipe.
These Cranberry Brie Mini Tarts.
This Slow Cooker Corn Chowder.
This White Chicken Chili recipe.
These Apple Pie Jello Shots (are fun and sound yummy).
This Phone Holder (for Airplanes or travel, in general).
A new fave Mac lipstick!
These sneakers (I love the burgundy).
This No-Sew Blazer Hack. GENIUS!!
This Printable Thanksgiving Dinner Playlist.