So, I kinda took the month of May (my birthday month) off from Weight Watchers. I thought I deserved to treat myself a little more often, but not go crazy…. and, most importantly, I'd get back on track. Yes, I did have a small gain, but I'm already resuming my healthier routines. The struggle is real, friends. I simply love food (haha). To celebrate healthier choices, I have this amazing Chicken Piccata Stir-Fry recipe to share with you.
Amazing Chicken Piccata Stir-Fry Recipe


I think one of my favorite dishes to eat on Weight Watchers is fajitas. The chicken, onion and peppers are all free in points. If I only have one or two tortillas, it's a low point dinner that fills me right up! Learn how to make Chicken Fajitas in a Cast Iron Skillet.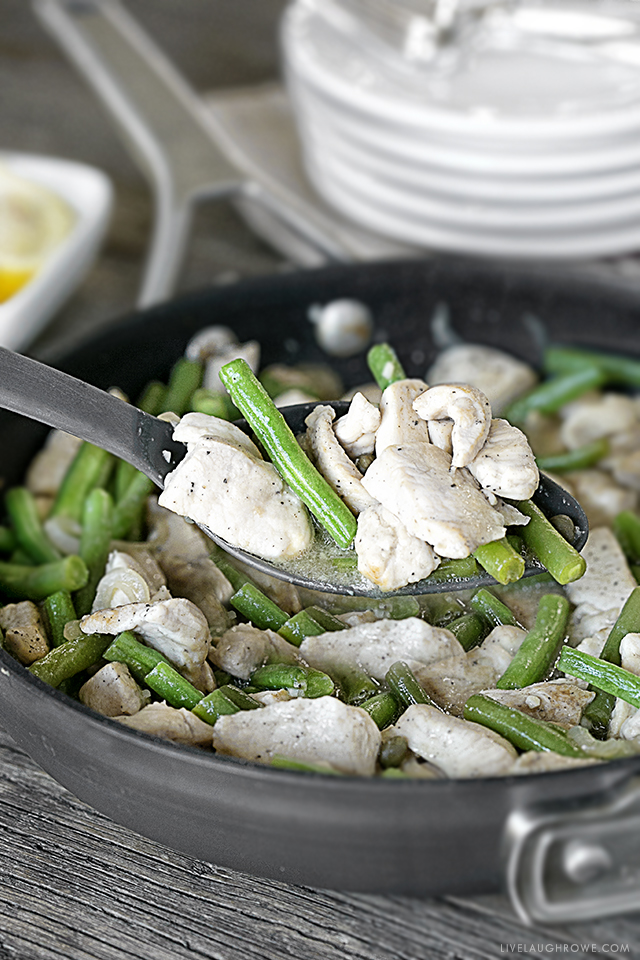 This Chicken Piccata Stir-Fry is another fabulous Weight Watchers recipe too. A serving is one cup and it's only 2 SmartPoints on the Flex Program.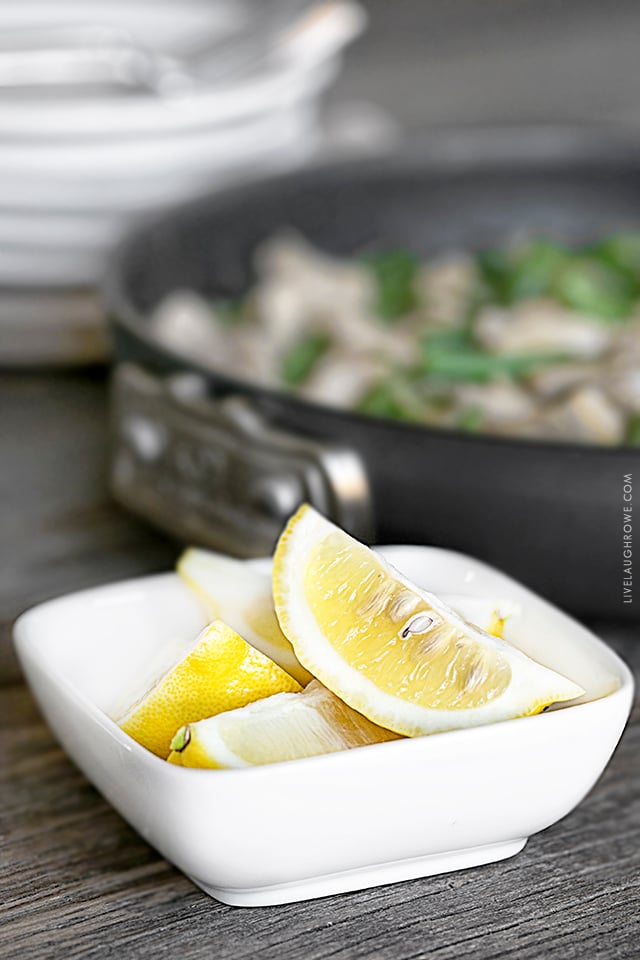 The lemon really brightens the flavor of this stir-fry too — just be sure to add it after the food is plated, not when it's in the pan. You don't want to ruin your pan's patina.
Alrighty, it's time to dig right in to this lemony, flavorful dish. Enjoy!
Chicken Piccata Stir-Fry
This Chicken Piccata Stir-Fry is a delicious and healthy dish where the lemon really brightens the flavor once the food is plated.
Ingredients
1

pound

uncooked boneless skinless chicken breast (cut into 1/4" thick slices)

3

tbsp

dry sherry, divided

2

tsp

cornstarch, divided

3/4

tsp

table salt, divided

1/4

tsp

black pepper, freshly ground

1/2

cup

fat free chicken broth (low sodiums works too)

1

tbsp

low sodium soy sauce

4

tsp

peanut oil (or vegetable oil), divided

1

medium

uncooked shallots, thinly sliced

1

tbsp

minced garlic

2

cups

uncooked string beans, cut into 2" lengths

1

tbsp

capers, rinsed

2

tbsp

fresh parsley, chopped

1/2

medium

lemon, cut into 4 wedges
Instructions
In a medium bowl, combine chicken, 1 tbsp dry sherry, 1 tsp cornstarch, 1/2 tsp salt and pepper.

In a small bowl, combine broth, soy sauce, remaining 2 tbsp dry sherry and 1 tsp cornstarch.

Heat a 14-inch flat bottomed wok or 12-inch skillet over high heat until a drop of water evaporates within 1 to 2 seconds of contact; swirl in 3 teaspoons oil. Add shallots and garlic; stir-fry 10 seconds or until fragrant. Push shallot mixture to side of wok/skillet and add chicken; spread evenly in one layer in wok/skillet. Cook undisturbed 1 minute, letting chicken begin to sear. Stir-fry 1 minute until chicken is no longer pink, but not cooked through.

Swirl in remaining 1 tsp oil. Add green beans and capers and sprinkle on remaining 1/4 tsp salt; stir-fry 30 seconds or until just combines. Swirl in broth mixture; stir-fry 1-2 minute or until chicken is cooke through and sauce has lightly thickened.

Sprinkle on parsley and serve with lemon wedges.
Notes
Serving Size is 1 cup and is 2 SmartPoints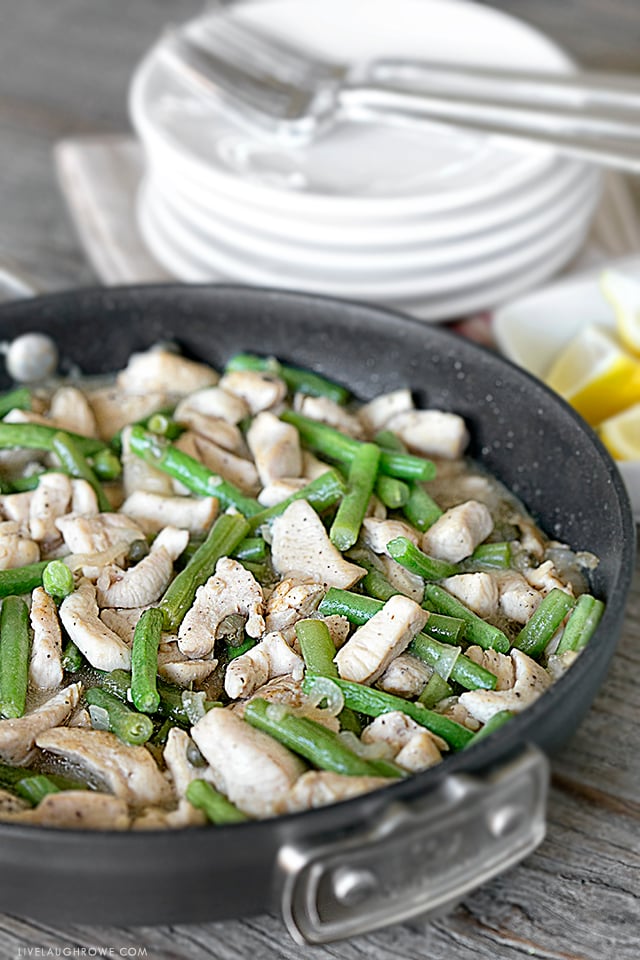 Here's a few more Weight Watchers recipes to try!
Healthy Meatloaf Recipe | Weight Watchers Meatloaf
Honey Mustard Chicken Tenders
3-Ingredient Slow Cooker Salsa Chicken
Hawaiian Chicken Kabob Recipe
Buffalo Chicken Sliders

Be sure to visit with me here too:
Facebook | Instagram | Pinterest | Twitter | Google+