I guess you could say that I've been on a Mexican kick the last couple of weeks (wink-wink). From Taco Tuesday printables to a super simple Black Bean Salsa recipe today. Mexican food food for the win.
Homemade Chunky Salsa Recipe


You can never go wrong with chips and salsa, right? Seriously, it's an appetizer that can quickly turn into a meal.
I'm a mild salsa fan. And one of my favorites is a black bean and corn salsa. I used to sell Tastefully Simple (years and years ago). They have an amazing Corn and Black Bean Salsa that never lasted long. Hmmm, maybe it's time to order a bottle or two. As I digress…
While I don't make homemade salsa often enough — it's always good to try a new recipe every now and again. Right? No one wants to get stuck in a rut. So that's what I did here, decided to try something new.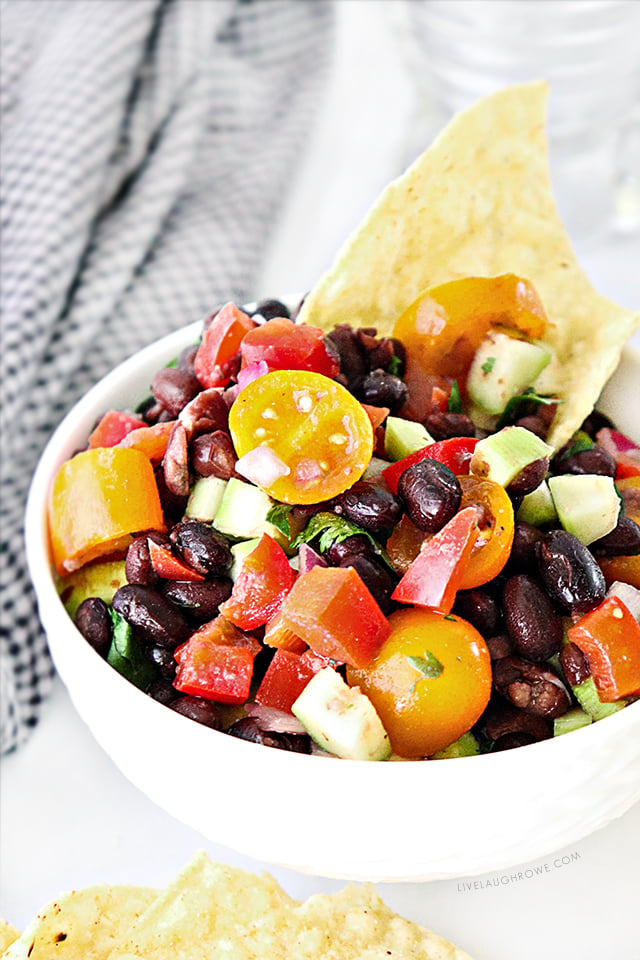 Another great thing about salsa is it's versatility! You can use it to make a Salsa Chicken, a garnish on your tacos and more!
The use of black beans, peppers, onion, zucchini, cherry tomatoes and a few spices, you won't be disappointed. As you can see, this black bean salsa is packed with vegetables and protein. The freshly squeezed lemon and lime are a powerhouse in bringing out some incredible flavor.
What other ingredients might you add? Corn, jalapeño, hot sauce? There are so many different variations to explore. Oh the possibilities.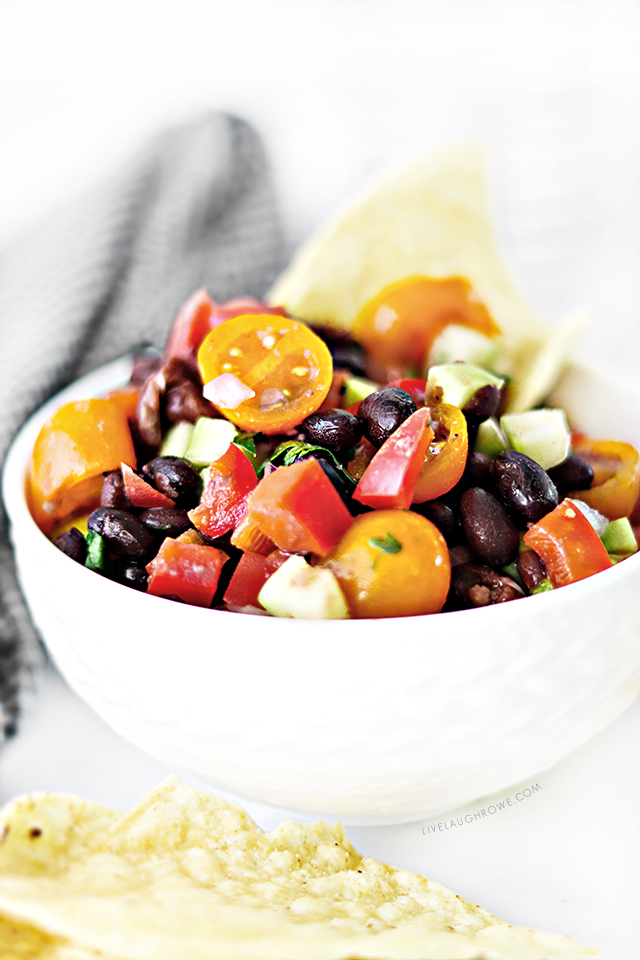 So, let's grab our ingredients and carve out 20 minutes and get this black bean salsa recipe started. p.s. Don't forget thos tortilla chips. Enjoy!
Simple Black Bean Salsa
Ingredients
2

cans

black beans, drained and rinsed

1/2

red bell pepper, dices

1/4

cup

red onion, diced

2

small zucchini, diced

1

pint cherry tomatoes, halved

1/4

cup

cilantro, chopped

1

teaspoon

salt

1/4

teaspoon

black pepper

1/2

teaspoon

garlic powder

1/2

lemon, freshly squeezed

1/2

lime, freshly squeezed
Instructions
In a large bowl, combine black beans, garlic, salt and black pepper. Mix well.

Add vegetables and cilantro. Mix well.

Add lemon and lime juice. Stir to combine.

Serve with your favorite tortilla chips.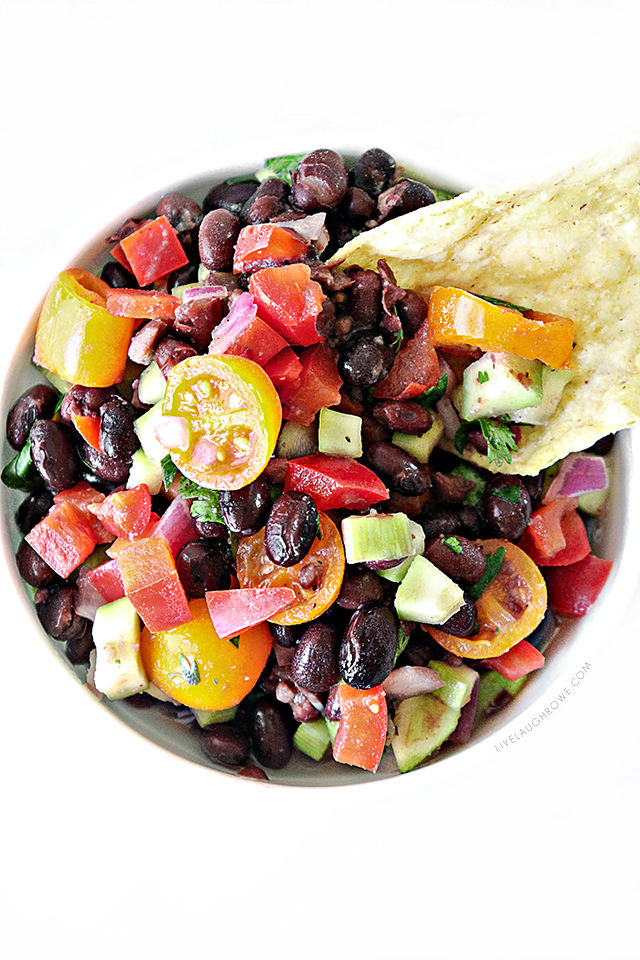 Try these taco, salsa and dip recipes too!
Shredded Chicken Tacos
Homemade Soft Taco Recipe
The Best Black Bean Dip
Skillet Chicken Tacos
Easy Garden Salsa Recipe
3-Ingredient Slow Cooker Salsa Chicken

Be sure to visit with me here too:
Facebook | Instagram | Pinterest | Twitter | Google+