It's Taco Tuesday, friends!! Are you ready to head out and do some celebrating? You know, to celebrate some taco love? Mmmm… be sure to kick off the party with some chips and dip too! Goodness gracious, just typing this has me craving a taco or two. Hee-Hee.

Free Taco Tuesday Printables


Soooo, I may have mentioned a time or two that my love for tacos began as a kid. My mom always served up a mean taco bar. With homemade soft tacos and hard taco option to lots of delicious toppings. I think I can almost taste those memories. Haha. I'm cracking myself up.
I've shared a couple of taco recipes here on the blog over the years as well, like these Shredded Chicken Tacos…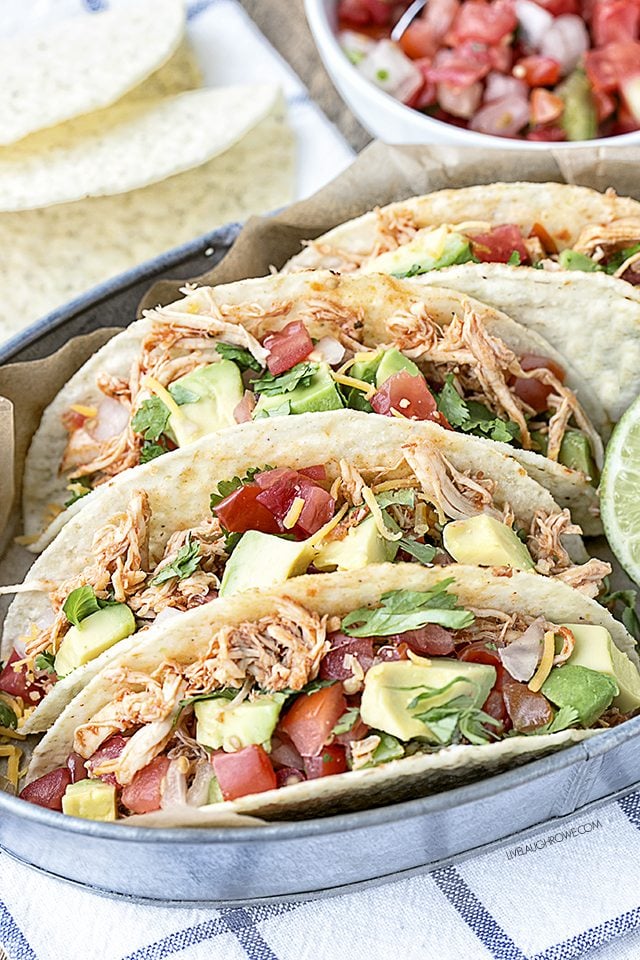 Taco Food Truck? Yes, please! I'm a sucker for good taco. Please tell me I'm not alone.
I love seeing all the Taco Tuesday signs around town. And after seeing them on Pinterest and sharing some delicious taco recipes, I figured it was time to celebrate them with a printable… or two. Yep, I said TWO! Yahoooooo. I love choices, how about you?
Well, I kept that in mind when I created these printables. One is a little more minimalistic (see above) and the other is packed full of taco love (see below)! I think my favorite is the, "Live every day like it's Taco Tuesday."
So, let's get this virtual Taco Tuesday celebration started — deciding which one (or maybe both) that you'll be printing off! Be sure to share one with your taco loving co-workers, neighbors, taco club, etc. Each printable is an 8×10 and will add the perfect punch of color to any space!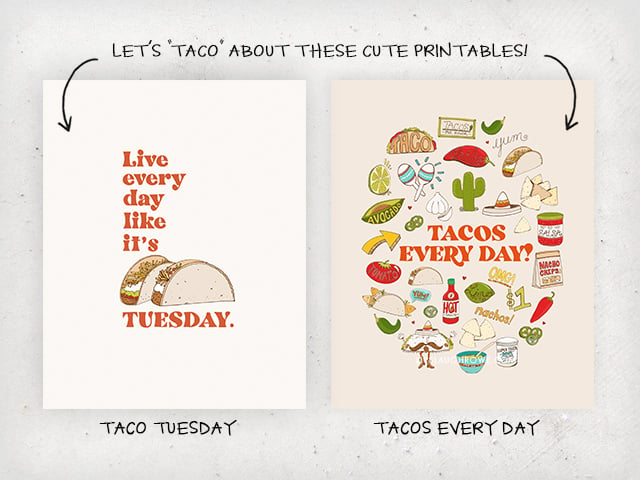 Please Note. Printables and downloads designed by Live Laugh Rowe are for PERSONAL USE ONLY. Please do not alter the file or claim it as your own. This file is not intended for resale, nor are the printed versions of this file. Mexican Fiesta Clipart by Carrie Stephens.

Be sure to visit with me here too:
Facebook | Instagram | Pinterest | Twitter | Google+