Zoup! provided me with product for use in the Chicken Broth Taste Test and the Italian Meatballs. I also received compensation for my time. As always, all opinions expressed in this post are my own.
Today I'll be sharing a taste testing I recently did of FIVE store bought chicken broths to determine which tasted the best. I purchased four additional chicken broths to use along with the provided Zoup! Good, Really Good™ Chicken Broth.
After the taste testing, I'll be sharing the recipe for these delicious Italian Meatballs using the winning chicken broth from the taste test! So be sure to stay tuned….
Italian Meatballs — Weight Watchers friendly too!


The Taste Testing
As I mentioned above, let's start with the taste testing. So, I never in a million years expected chicken broths to look so different and have such distinct differences in taste. WOW! This was quite eye opening for me.
Sometimes I think we just get comfortable buying a brand without really thinking about how it might stand up to its competitors in a taste test. You know?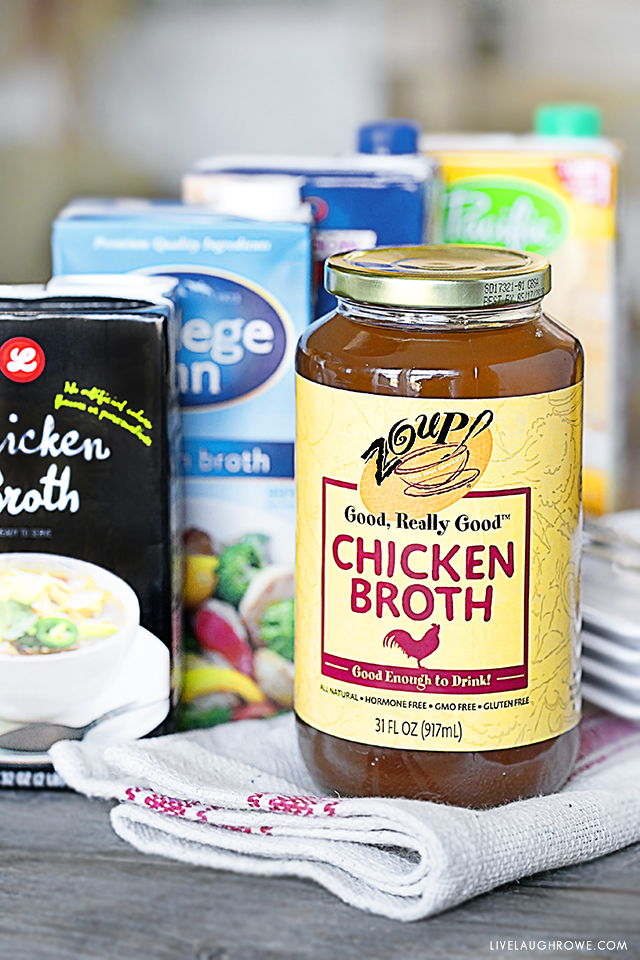 The four broths I purchased were Swanson, Pacific, Lucky (store brand), and College Inn. Of course, Zoup! Good, Really Good™ Chicken Broth was one of the five contenders as well.
This picture (see below) allows you to see the color variation! Isn't that insane? One of them even looks a bit watered down. Don't you agree? I had my husband place all of the different chicken broths into prep bowls and label them on the bottom for me (so I wouldn't know which was which).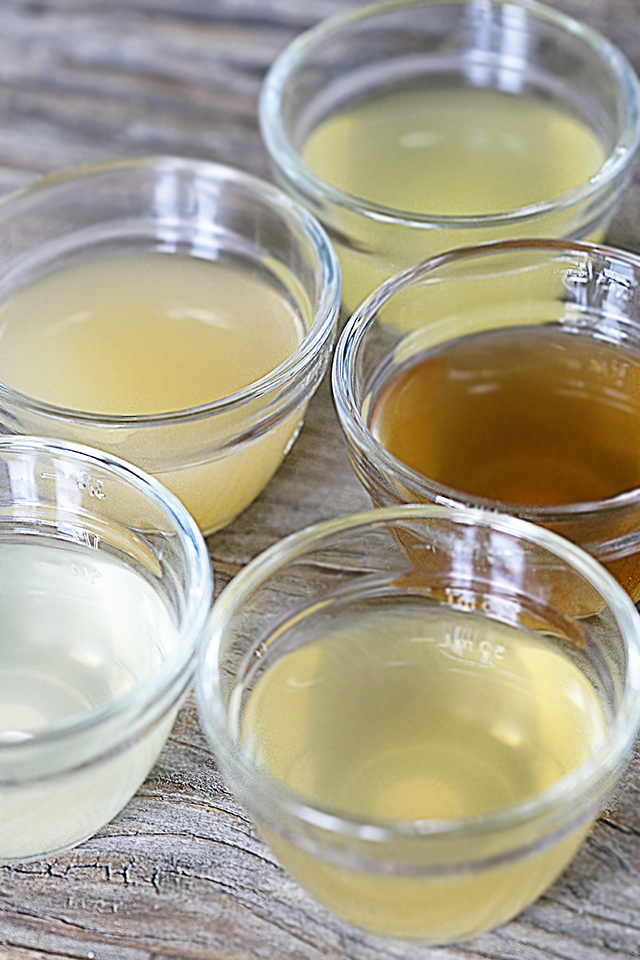 The winning broth? Zoup! Good, Really Good™ Chicken Broth. Swanson was the runner up and, well, the others were straight up GROSS. Bleh was the first word out of my mouth… and the one that looked watered down tasted like it was watered down.
So why Zoup! Good, Really Good™ Broth? Well, it has an amazing homemade flavor, it's less salty and has a beautiful rich color. The tag line, "Good enough to drink" is spot on. I can heat this up for a no point snack (or lunch) on Weight Watchers too. Score!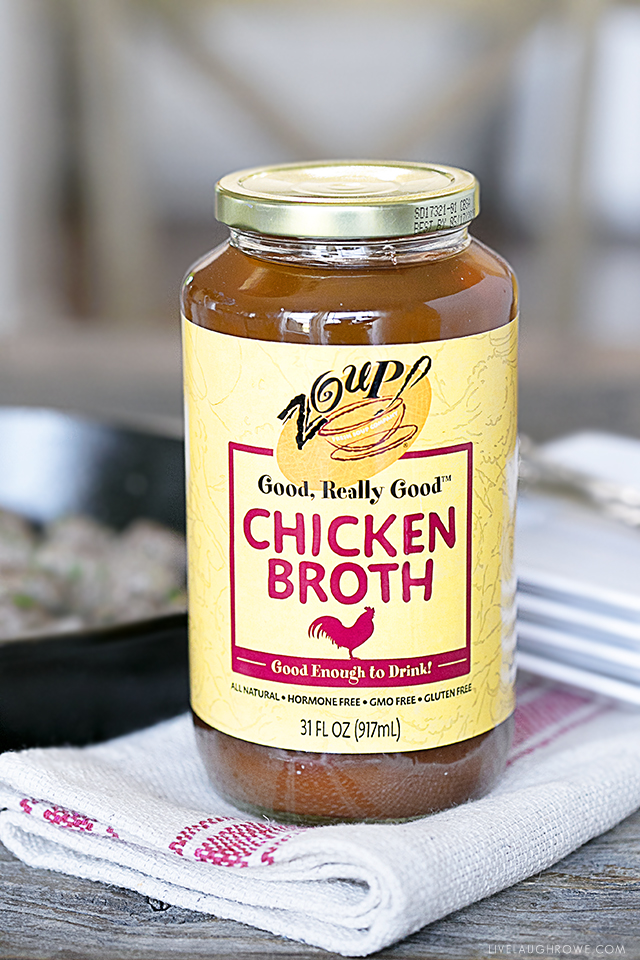 Zoup! Good, Really Good™ Chicken Broth is kettle cooked in small batches, which gives it its homemade flavor. It's also low in calories, paleo-friendly, zero carbs and completely free of hormones, gluten, GMO's, fat, trans fat and saturated fat.
Zoup! got its start in the soup business as a fast-casual
group of restaurants and is now also bringing
restaurant-quality broth to supermarkets.
Zoup! ! Good, Really Good™ Broth can be purchased at retailers nationwide, including Albertsons, Wegman's, Costco, Giant and Kroger. Feel free to contact info(at)zoupbroth.com with any questions and follow Zoup! on Facebook, Instagram and Twitter too. Visit zoupbroth.com for a coupon that can be used on your next purchase!
As you can imagine, I used the Zoup! Good, Really Good™ Chicken Broth in my Italian Meatballs, so let's jump right in. I don't know about you, but I'm getting very hungry.
The Recipe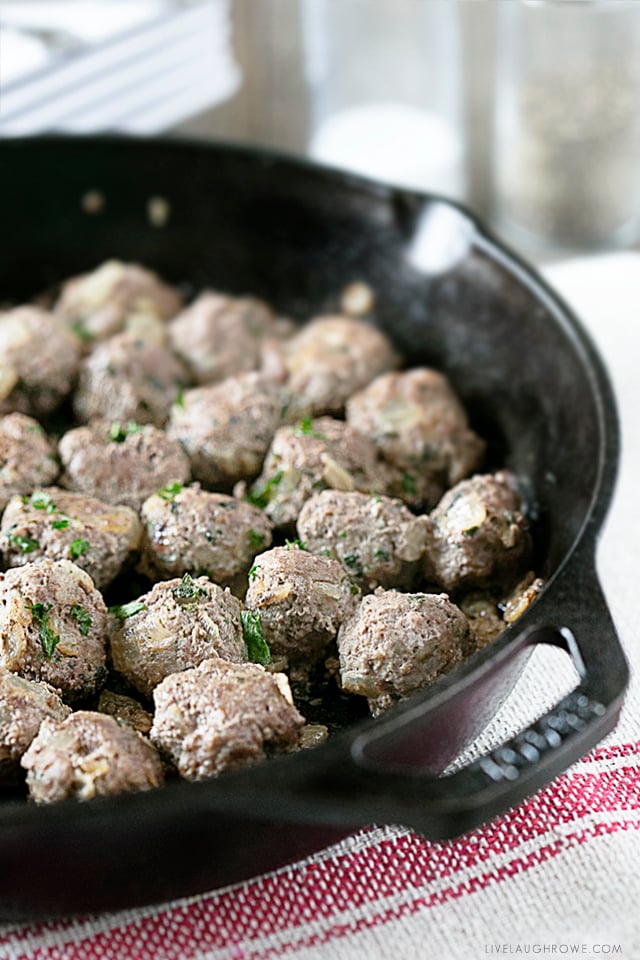 Italian Meatballs
Ingredients
1-1/2

tsp

regular butter

1 1/2

tsp

extra virgin olive oil

3/4

cup

diced or minced uncooked onion

1

pound

uncooked lean ground beef

1

large

egg

1

tbsp

fresh parsley

1/2

tsp

Italian seasoning

3/4

tsp

salt

1/4

cup

Zoup! Good, Really Good™ Chicken Broth

1/4

cup

white wine
Instructions
In a large pan or cast-iron skillet, melt butter and oil over medium heat. Add onions; cook, stirring occasionally, until they start to caramelize, about 8 to 10 minutes. Remove onions and place in a large mixing bowl.

Add beef, egg, parsley, Italian seasoning, and salt; mixing well to combine.

With damp hands, roll 48 1/2-inch meatballs or 33-34 1-inch meatballs.

Place same pan or skillet over medium-low heat. Add meatballs, broth and wine; simmer until cooked through, gently turning meatballs once during cooking, about 20 minutes.
Notes
-48 meatballs will serve 12 , yielding 4 meatballs per serving at 2 SmartPoints within the FreeStyle program.
-33-34 meatballs will serve 8, yielding 4 meatballs per serving at 4 SmartPoint within the FreeStyle program.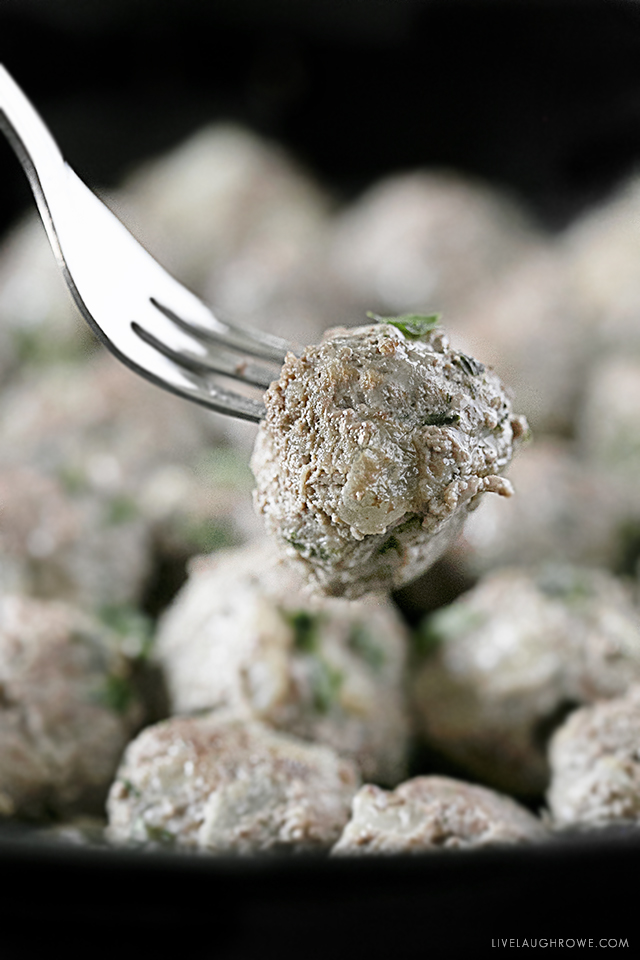 Looking for more delicious recipes?
3-Ingredient Slow Cooker Salsa Chicken
Honey Mustard Chicken Tenders
How to Make Chicken Fajitas in a Cast Iron Skillet
Cauliflower Chicken Alfredo Casserole
Skillet Chicken Tacos — Simple and Delicious!

Be sure to visit with me here too:
Facebook | Instagram | Pinterest | Twitter | Google+