Instead of hitting up the local fast-food joint, let's try something new for dinner tonight, shall we? This Meatball Sub Casserole obviously has all the flavorful layers of the meatball sub and so much more!
French bread, meatballs, creamy cheese spread, and spaghetti sauce, are brought together in this undeniably delicious dish. By all means, it's sure to be a new family favorite.
I remember enjoying meatball subs when growing up. Mmmm. I love them!
As a result, that made this casserole even more exciting, crave-able, and yummy. My fondness for all of the ingredients, flavors, and memories made the anticipation of making this casserole even more exhilarating.
Occasionally an ingredient surprises me. In this recipe, that surprise was cream cheese. What?!? Yeah, that's exactly what I thought.
Obviously, cream cheese is a winning addition to the cheese spread between the bread and the meatballs. Soooo good.
A while back, I asked readers what they would like to see make an appearance. Several requested a casserole. I apologize it took me a little longer than I anticipated to get this posted, but today is the day, friends! Woo hoo.
How to Make a Meatball Sub Casserole
Ingredients:
Green Onion
Bread Crumbs
Grated Parmesan Cheese
Ground Beef
Italian Bread, Loaf
Cream Cheese
Mayonnaise
Italian Seasoning
Pepper
Shredded Mozzarella
Spaghetti Sauce
Water
Minced Garlic
Instructions: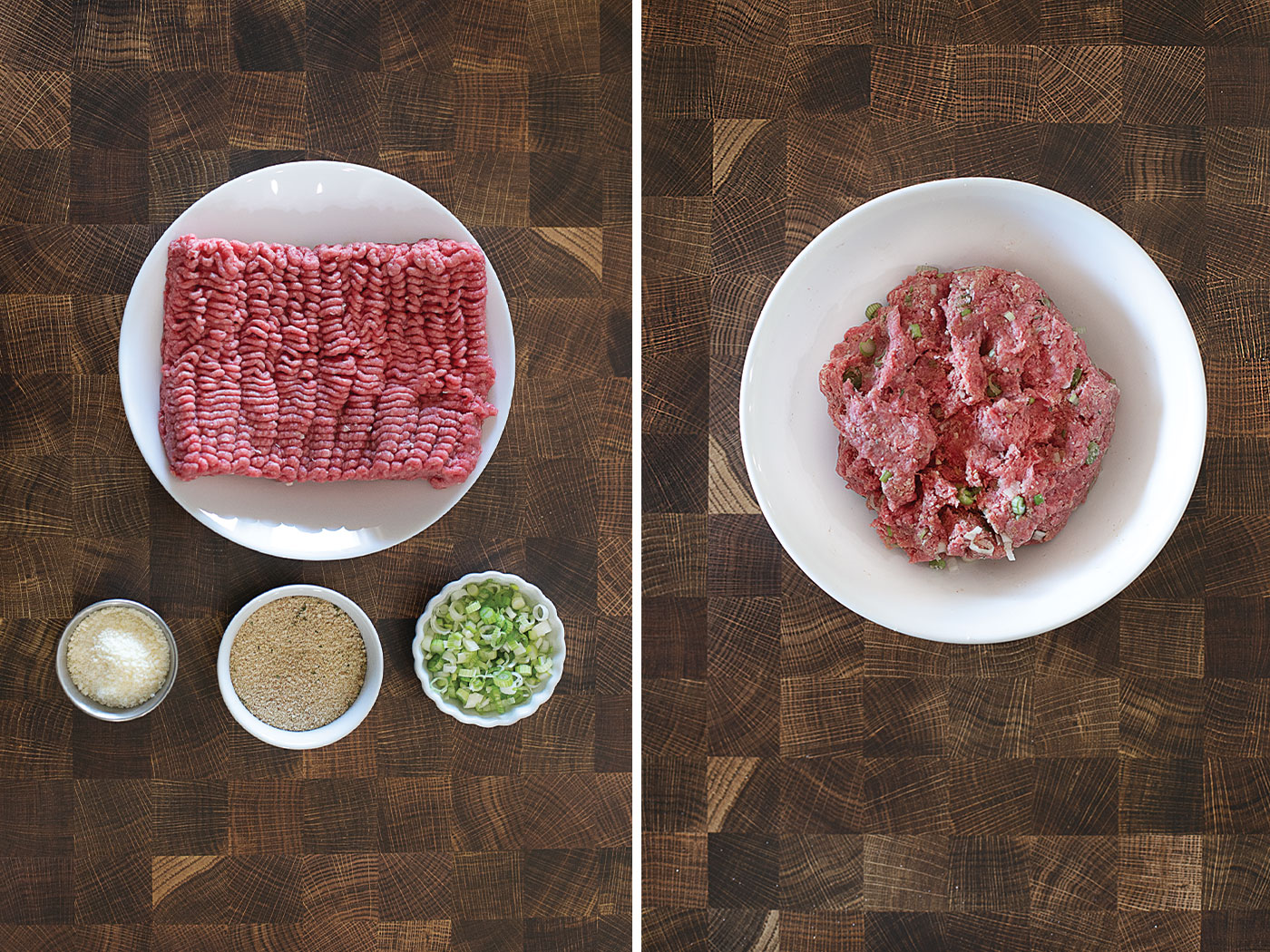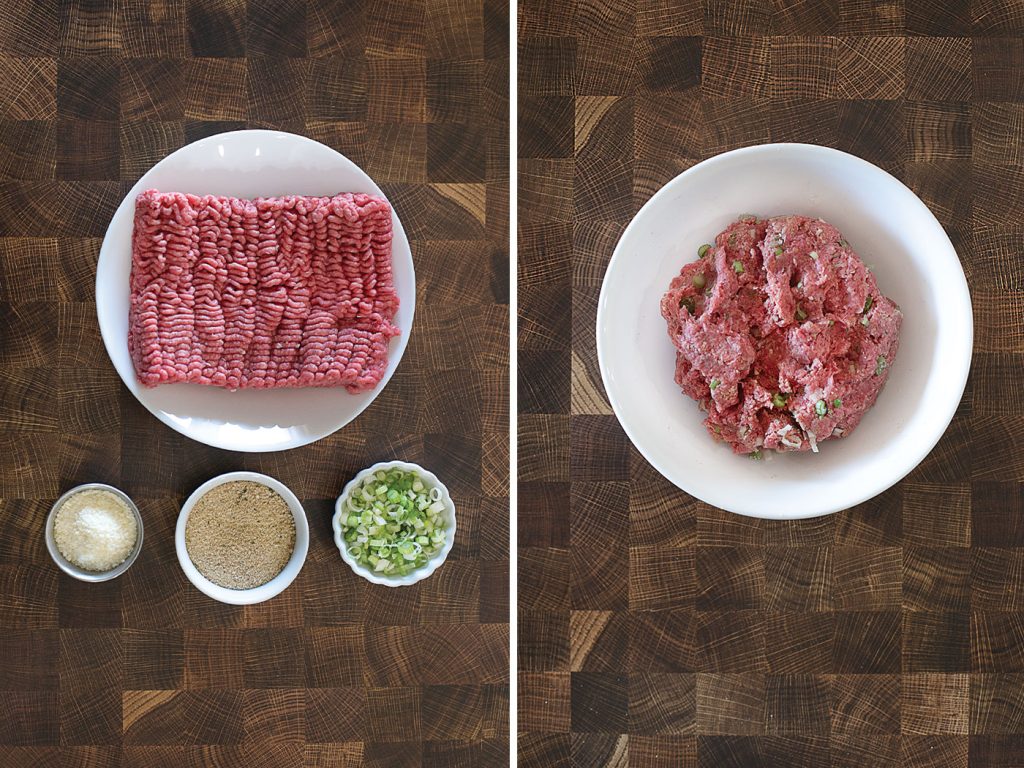 Start by mixing the onion, bread crumbs, and parmesan cheese in a large bow altogether. After that, mix in the ground meat.
Next, let's shape the mixture into meatballs. We'll then place them on an ungreased-lipped baking sheet and bake at 400 degrees for 15 to 20 minutes.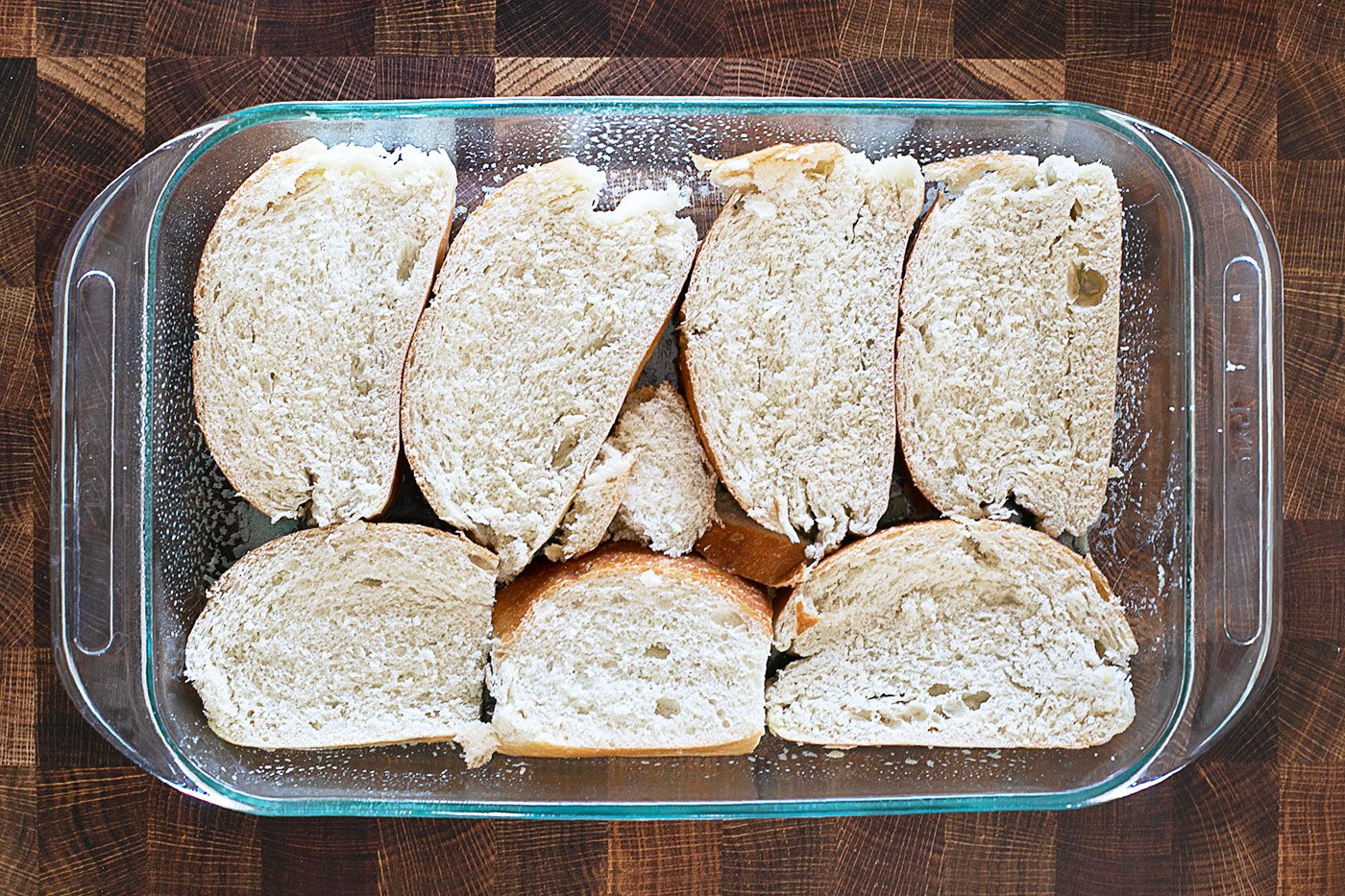 Arrange french bread slices in a greased casserole dish and set aside.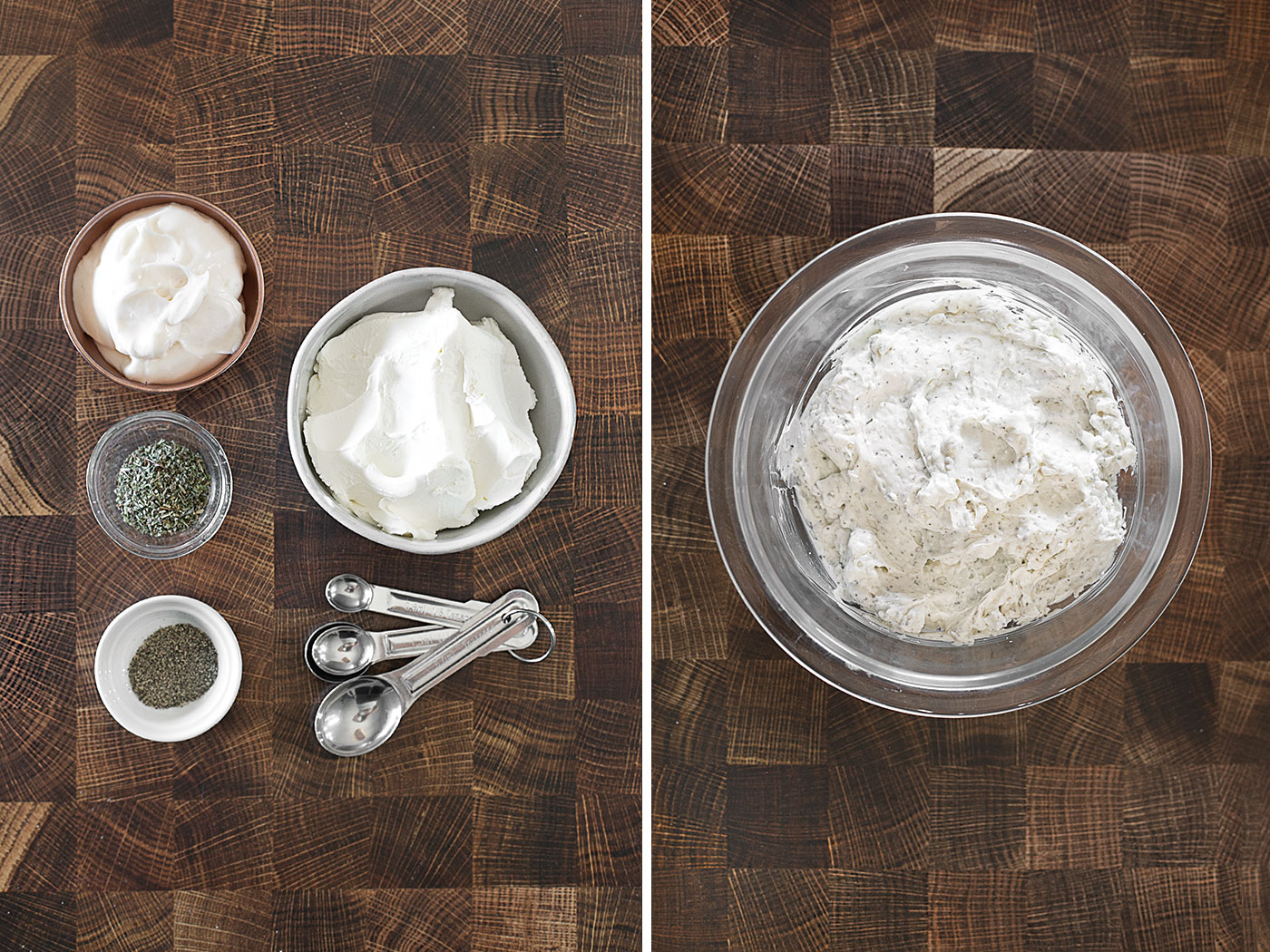 Let's now combine the cream cheese, mayonnaise, Italian seasoning, and pepper. As soon as this is combined well, we'll spread this over the french bread slices.
Sprinkle with lots of mozzarella cheese. Obviously, there can never be too much cheese.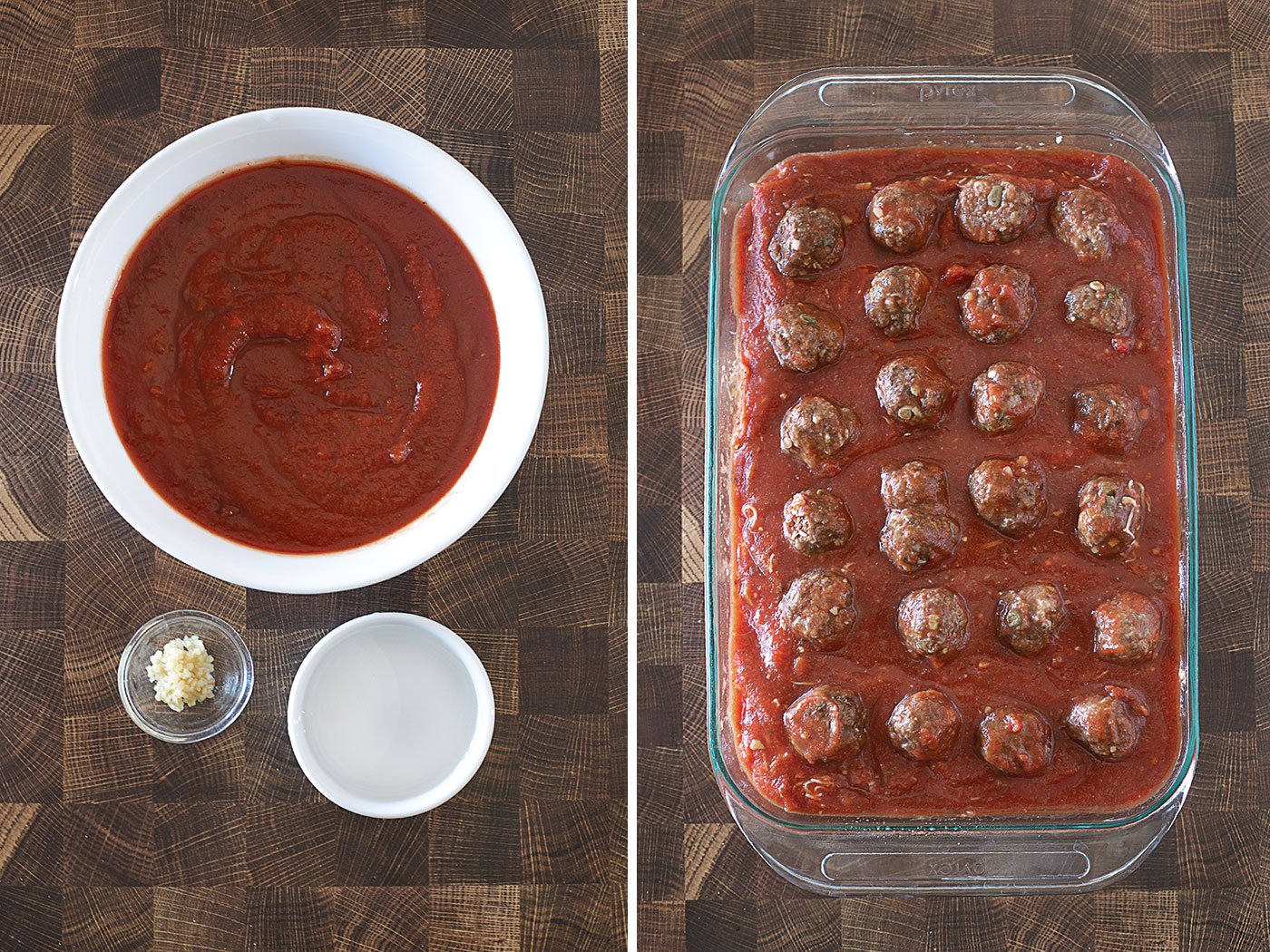 Once we combine the sauce, water, garlic, and cooked meatballs, we'll spread over the cheese mixture.
Add more mozzarella cheese and bake! Despite our hunger, we'll need to wait about 30 minutes for the casserole to cook.
Finally, we get to enjoy this dish! Serve with a delicious Ceasar Salad, Chopped salad, or your favorite salad of choice.
Not only is this Meatball Sub Casserole delicious, but it also comes with all the yum of the sub in one easy dish.
Other Delicious Casserole Recipes to try:
Easy Shepherd's Pie
Tuna Casserole
Italia Breakfast Casserole
Zucchini Casserole with Sour Cream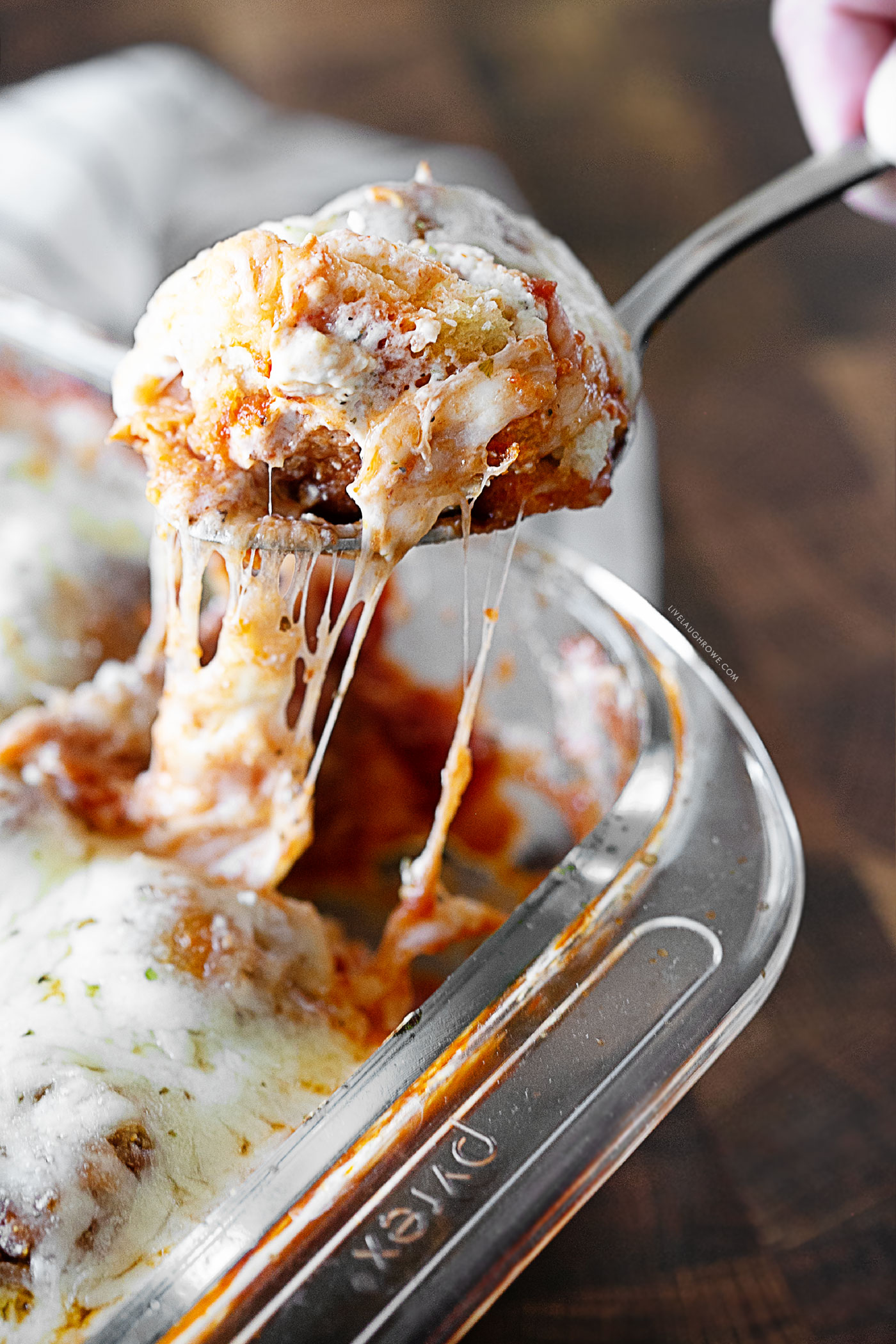 Meatball Sub Casserole
Delicious Meatball Sub Casserole with all the yum of the sub in one easy dish.
Ingredients
Meatballs
1/3

cup

green onion, chopped

1/4

cup

seasoned bread crumbs

3

tbsp

grated parmesan cheese

1

lb

ground beef
Cheese Spread
8

oz

package of cream cheese, softened

1/2

cup

mayonnaise

1

teaspoon

Italian seasoning

1/4

teaspoon

pepper

2

cups

shredded mozzarella cheese, divided
Sauce
28

oz

jar spaghetti sauce or marinara

1

cup

water

2

cloves

garlic, minced
Bread
1

lb

loaf of Italian bread cut into one-inch thick slices
Instructions
Combine onion, bread crumbs and Parmesan cheese in a large bowl. Mix in ground beef.

Shape mixture into one-inch meatballs; plan on an ungreased lipped pan and bake at 400 degrees for 15 to 20 minutes

Arrange french bread slices in a single layer in a greased 13"x9" baking dish; set aside.

Combine cream cheese, mayonnaise, Italian seasoning, and pepper; spread over bread.

Sprinkle with 1/2 cup mozzarella cheese.

Combine sauce, water, garlic, and meatballs.

Spread over cheese mixture. Sprinkle remaining mozzarella on top.

Bake at 350 degrees for 30 minutes.
Notes
Serves 6 to 8.
Add additional cheese for a cheesier casserole.
Serve with a salad.