Many of us hold parties, barbecues or firework extravaganzas to celebrate the July 4th holiday. Having an activity for kids is always a good idea, and this 4th of July Scavenger Hunt printable is not only fun, but free too. Yahoo!
4th of July Scavenger Hunt Activity for Kids


So, July 4th is a pretty big deal around my house. Why? Well, because it's my husbands birthday! Hee-hee. We always make light of the fact that he's from Canada and was born on Independence Day (here in the states). A barbecue with all of the patriotic colors is a MUST — except for last year when he turned 50 and everything was black and white. Yes, I'm that wife who did that to her husband…. and it was a blast!
Over the past year or so, I've enjoyed picking up silly glasses for the family to wear in a selfie when celebrating and, yes, I've already scored some patriotic ones for this year. They made me think of Max Headroom. Does that totally make me sound old? Do you remember good ole' Max? I'm sitting here chuckling.
Anywho, I digress…. Let's get back to patriotic celebrations, shall we? Growing up I remember playing badminton, croquet, and/or swimming in the pool with friends (and family) on July 4th. At the end of the day, we all piled into the car and headed to the local fireworks show. Nowadays everyone seems to have them in their backyards. Womp womp womp.
Back then the internet really wasn't around providing so many great resources for game ideas and printables — and it wasn't soooooooo hot. I'll take the air conditioned indoors any day (wink-wink).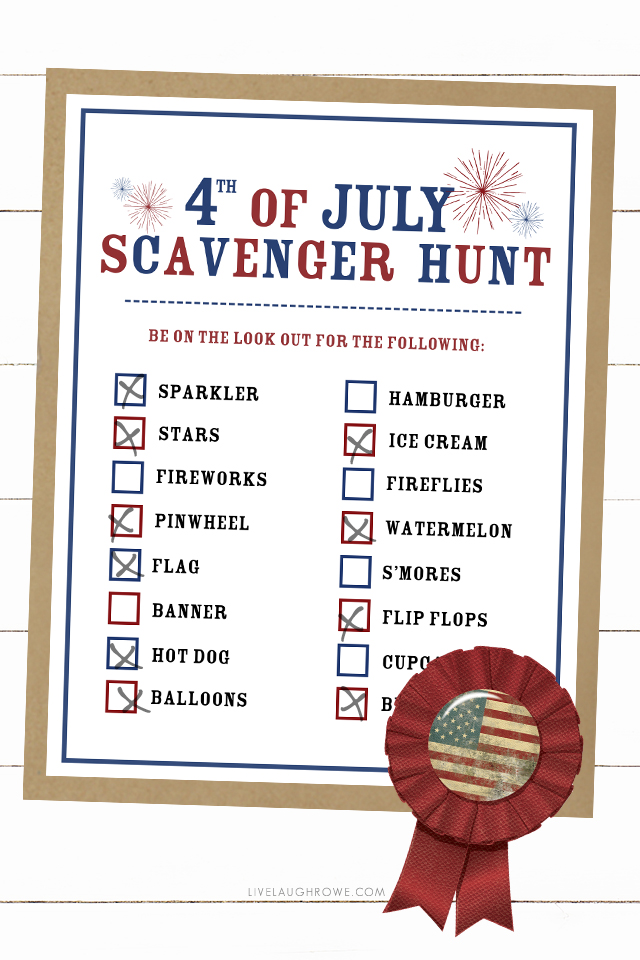 Regardless, rain or shine, we all need to be prepared and I'm hopeful this scavenger hunt activity will come in handy for YOU and your family! Grab some pencils, these printables and set a 15-20 minute timer to have the kids check off as many as they can within the allotted time.
The winner(s) get a a patriotic crown or ribbon for their scavenger hunt abilities! How fun would that be?
*Please Note: All printables and downloads designed by Live Laugh Rowe are for PERSONAL USE ONLY. Please do not alter the file or claim it as your own. Files are not intended for resale, nor are the printed versions of this file.
Looking for another activity for kids?
Patriotic I Spy
Summer Vacation I Spy
Nature Scavenger Hunt
Feather Topped Pencil Craft
Summer Memory Matching Game
Aaaand, who wouldn't enjoy one of these Fireworks S'mores?!?!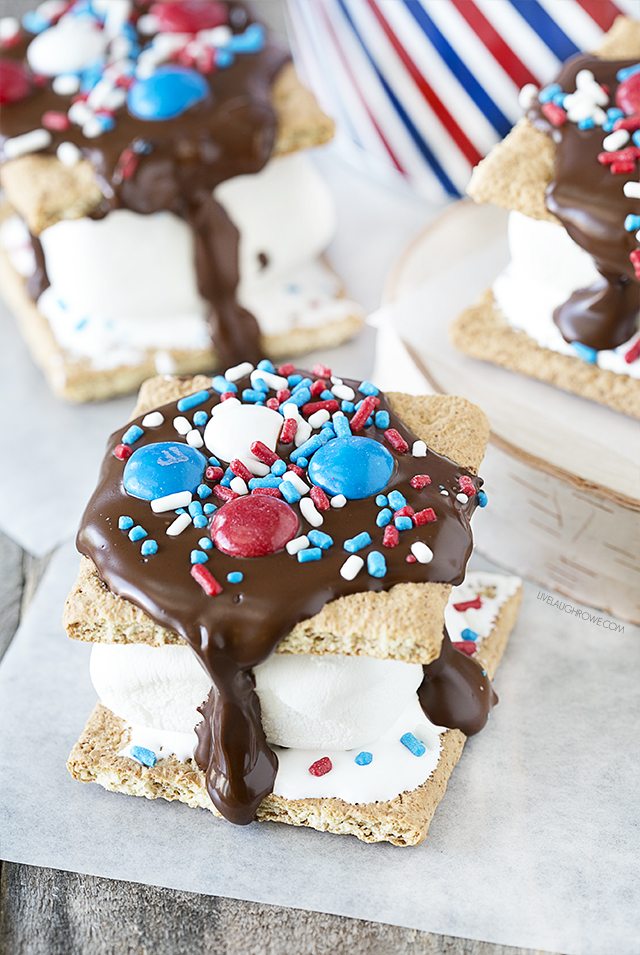 Be sure to visit with me here too:
Facebook | Instagram | Pinterest | Twitter | Google+