Delicious Tarragon Chicken Salad Melt Sandwich that is WW friendly, flavorful and filling! Lunch is served…
So, let's talk a little about lunch, shall we? Maybe yogurt and some pretzels, tuna and cottage cheese, or maybe a salad? All of these are delicious options. Right? However, a hearty sandwich will always win my heart over. I do love my carbs. How about you?
New around here? Be sure to sign up for my newsletter and
get new recipes, printables, decor ideas and more sent to your inbox!

Tarragon Chicken Salad Melt Sandwich


Working from home allows me to fancy up a sandwich or two on occasion — like whipping up a chicken melt sandwich and toasting it a bit in the oven. I guess you could call it a perk. However, I'm certain this would be amazing on bread, a soft roll or even a couple slices of toast.
Several years ago I was on a work trip and we enjoyed lunch at a small local cafe. The chicken salad sounded delicious; however, it had tarragon in it. Tarragon? At the time I didn't have a clue what that was. Nevertheless, I gave it a try and found it to be delicious with a subtle flavor.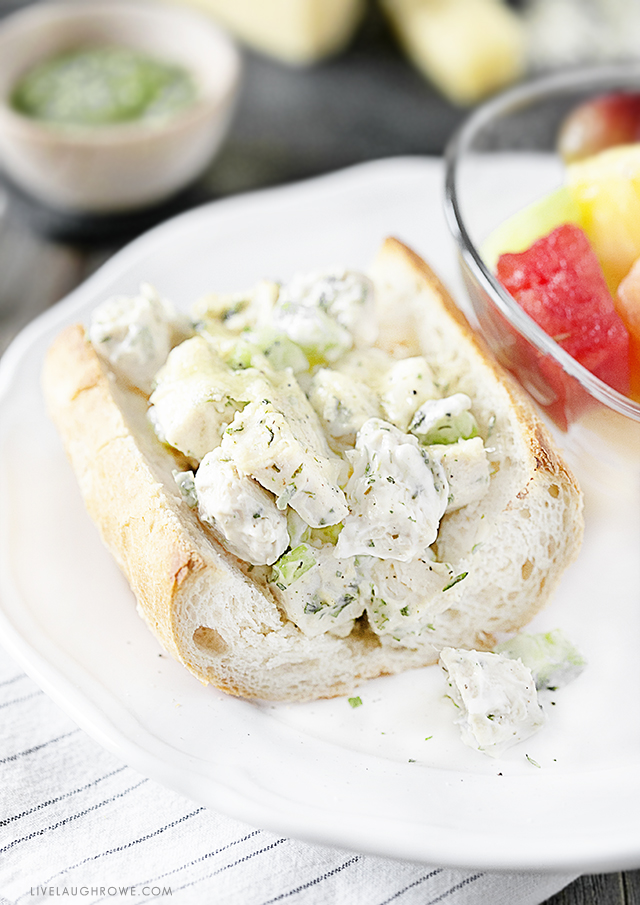 I remembered coming home and thinking that I needed to try making it for myself. Welp, it never happened. You know how that goes (insert face palm).
Then I happened to stumble along this Tarragon Chicken Melt Sandwich Recipe. It looked and sounded pretty amazing. This time I was going to make it too.
Let me tell you, adding some Jarlsburg cheese and making it into a melt was the perfect touch too. Steve (my husband) can be a bit of skeptic with all some the recipes I try; however, he loved this one.
Of course we couldn't eat all of it in one sitting, so he at the leftovers. Always a good sign, right? (wink-wink)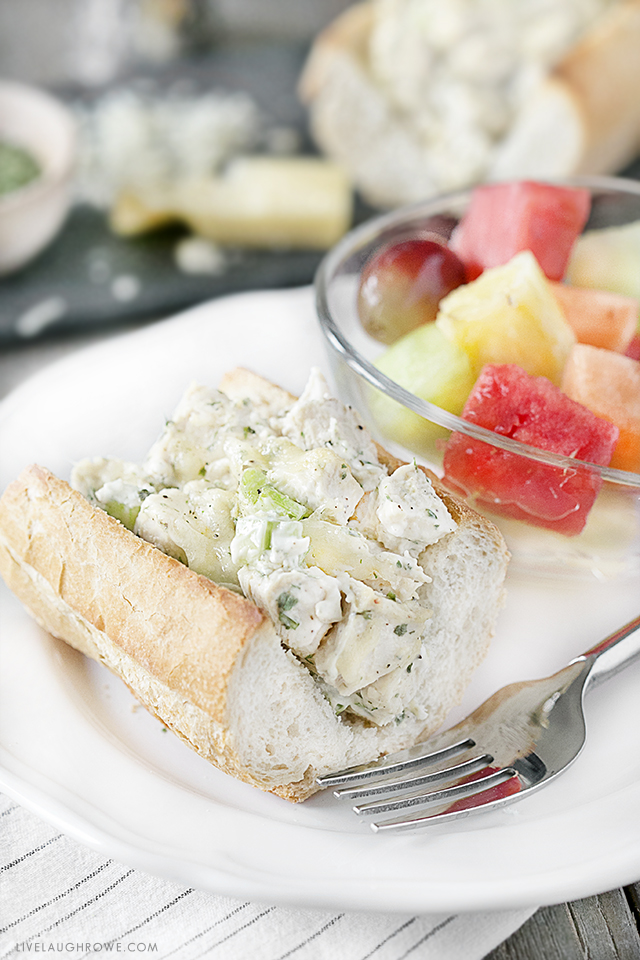 Serve with a side of fruit or a few baked chips and lunch is served! I hope you enjoy this as much as we did.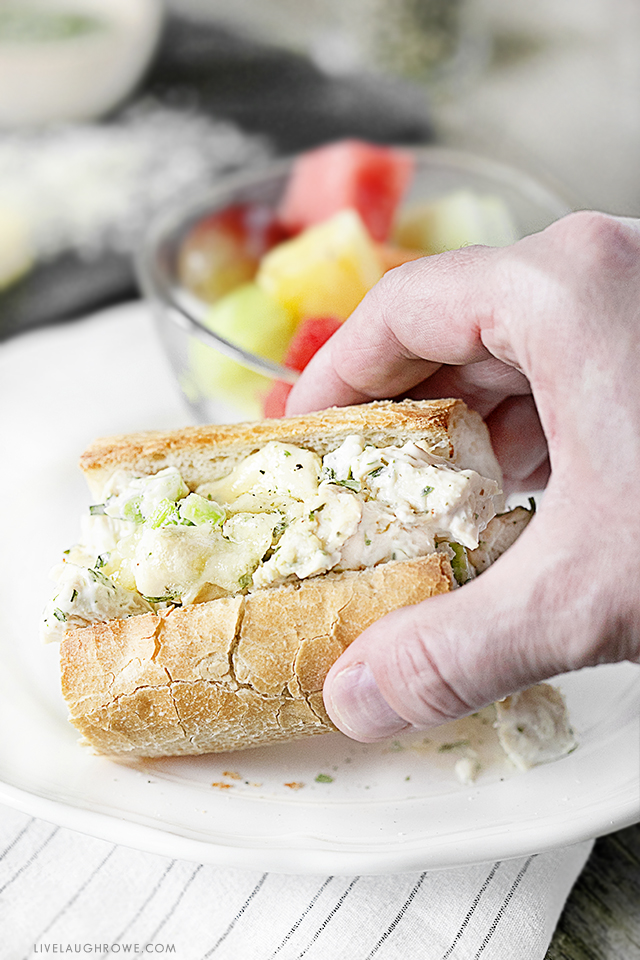 WW Tarragon Chicken Salad Melt Sandwich
Ingredients
3

cups

chopped cooked skinless chicken breast

1/2

cup

chopped celery

1/3

cup

light mayonnaise

1

tablespoon

Dijon mustard

2

teaspoons

chopped tarragon

1/4

teaspoon

salt

1/4

teaspoon

ground black pepper

1

(8.5 ounce)

French bread baguette, cut crosswise into 6 equal pieces

3

ounces

reduced-fat shredded Jarlsberg cheese (about3/4 cup)
Instructions
Combine first 7 ingredients. Cut each piece of bread in half lengthwise, cutting to, but not through, the other side.

Open each piece of bread, and place, hinged side down, on a baking sheet. Spoon 1/2 cup chicken mixture onto each opened bread piece; top each with 2 tablespoons cheese.

Bake at 450º F for 5 minutes or until cheese melts -- and serve.
Notes
WW SmartPoints Value Per Serving: 5
Nutrition
Other WW recipes to try:
Buffalo Chicken Sliders
BBQ Chicken Skewers Recipe with Pineapple
Pasta with Roasted Vegetables, Rosemary and Feta
Chicken Piccata Stir-Fry
Skinny Chicken Fried Rice

Be sure to visit with me here too:
Facebook | Instagram | Pinterest | Twitter | Google+