Six Week Raisin Bran muffins, delicious and perfect for a quick breakfast on the go!
Are you a breakfast eater? I am. I love breakfast food. You know what they say, breakfast is one of the most important meals of the day! However, some days it's a little harder than others to take the time to stop and actually eat breakfast. How many of you can agree with that?
I'm fortunate enough to work from home, but I still get so caught up in work that I forget. So, having options that require less time and prep are a win-win for me.
Six Week Raisin Bran Muffins


A friend of the family, Brenda, gave this recipe to my mom when I was in Kindergarten. So, I've been enjoying these bran muffins for over 30 years now.
My mom not only passed down the recipe, but she also taught me that time is valuable. These muffins free up some of that time. How is that? Well, once the muffin mix is made, it can be kept up to six weeks!! Fabulous, I know.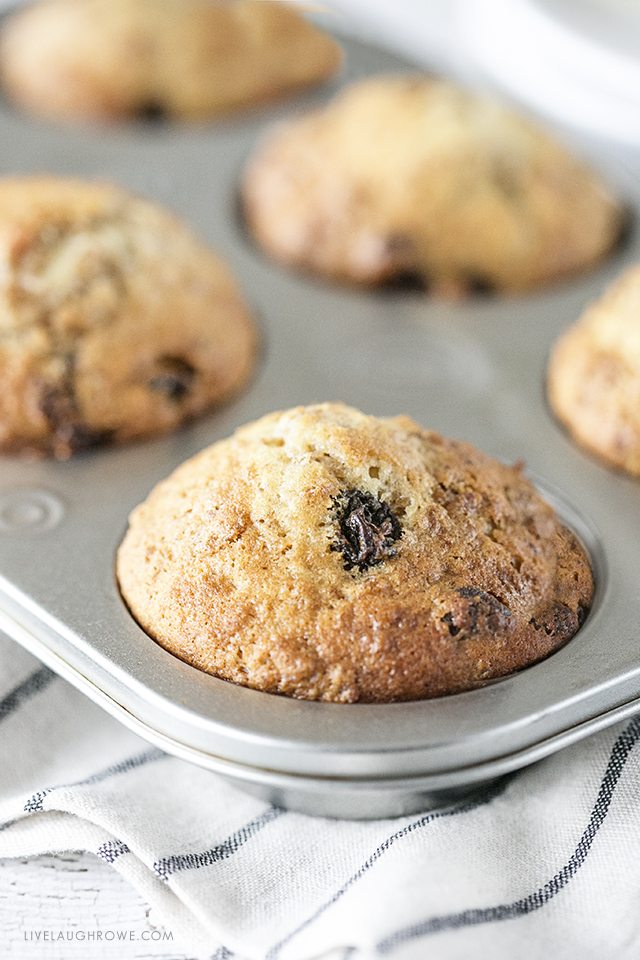 So, you can simply bake up a half dozen or a dozen when you expect a busier week than usual and you have a delicious bran muffin ready to grab on the go or when you're in a hurry. Plus, minimal dishes! Score!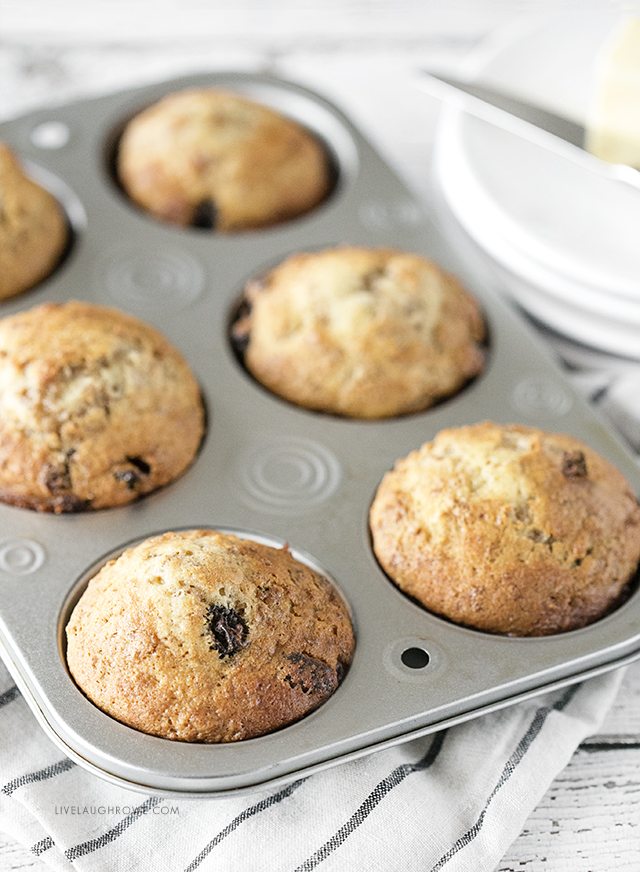 I've even set my ovens timer in the evening to turn on and warm up before I head downstairs in the morning — pop a few in the oven and in 15 minutes, breakfast is served! How is that for time saving and simplicity?
Six Week Muffins Recipe
Ingredients
15

oz

Raisin Bran

1

cup

butter or margarine

melted

3

cups

sugar

4

eggs

beaten

1

qt.

buttermilk

5

cups

flour

5

tsp.

baking soda

2

tsp.

salt
Instructions
Mix dry ingredients together. Add eggs, butter and buttermilk. Store covered container in refrigerator. Keep for up to six weeks. It's recommended that it sit overnight before baking.

Fill muffin tins 2/3 full.

Bake at 400 for 15-20 minutes.
Notes
Yields approximately 40 muffins.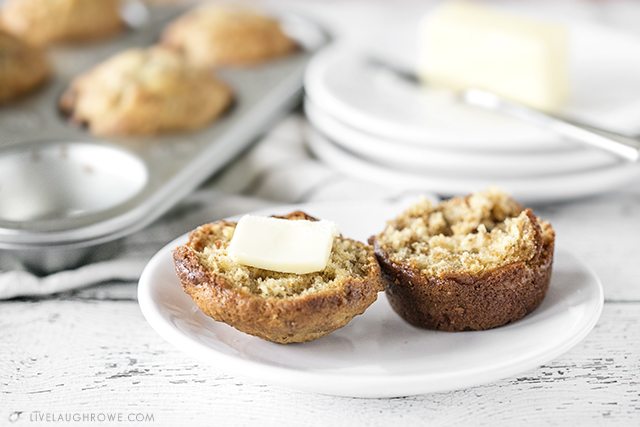 Warm bran muffins paired with a cup of coffee make for a great breakfast option. I also enjoy whipping up a batch of these around the holidays, when I'm expecting company. I hope you find them as delicious as we do!
What are you waiting for? I'm warming up my oven right now.

Be sure to visit with me here too:
Facebook | Instagram | Pinterest | Twitter |Google+