Hey there, friend! It's been a couple of weeks, and I've missed you. October has been an insane month for me. Something has been on the go every single weekend. If I had to sum up the month in one word, I'd say exhaustion. Haha.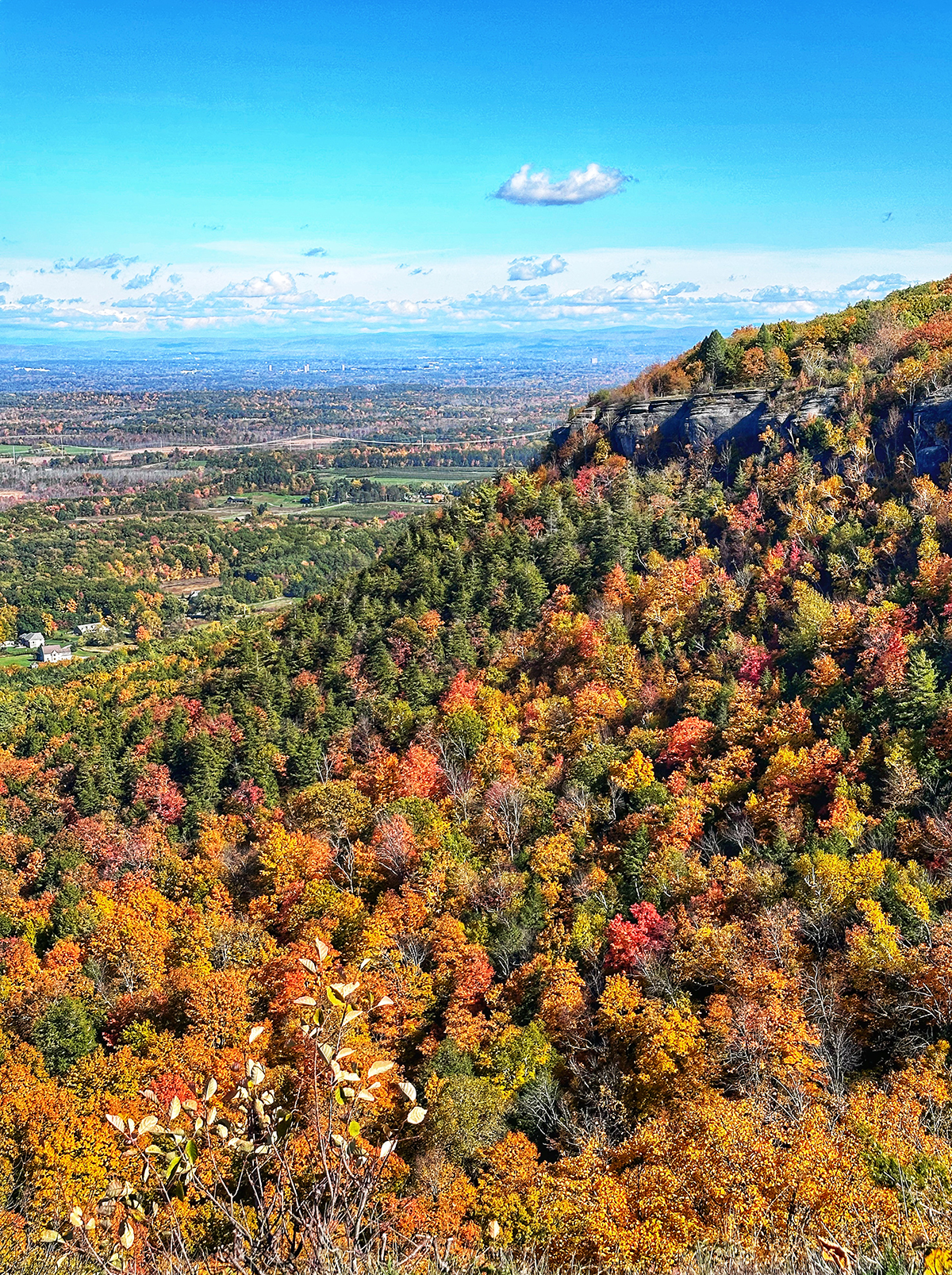 Miscellany:
1. Garage Sale. I participated in a garage sale on the 7th and 8th of the month at my parent's house. I was there from 6 a.m. to 6 p.m. on Friday and 7 a.m. to 4 p.m. on Saturday and made about $600. The best part about that sale was the cooler temps. It was glorious.
I remember sitting in the garage with my mom, sipping on my coffee (with my Pumpkin Pie Spice Creamer, of course), and watching the leaves fall from the tree in their front yard. Fall is my favorite. 🍂
2. Albany, NY. On Thursday, October 13th, I flew out to Upstate New York for a Style Dots work event with my gal pal, Ashley. Friends, I was tickled silly to get to be in Upstate NY. The foliage is gorgeous (see pic above).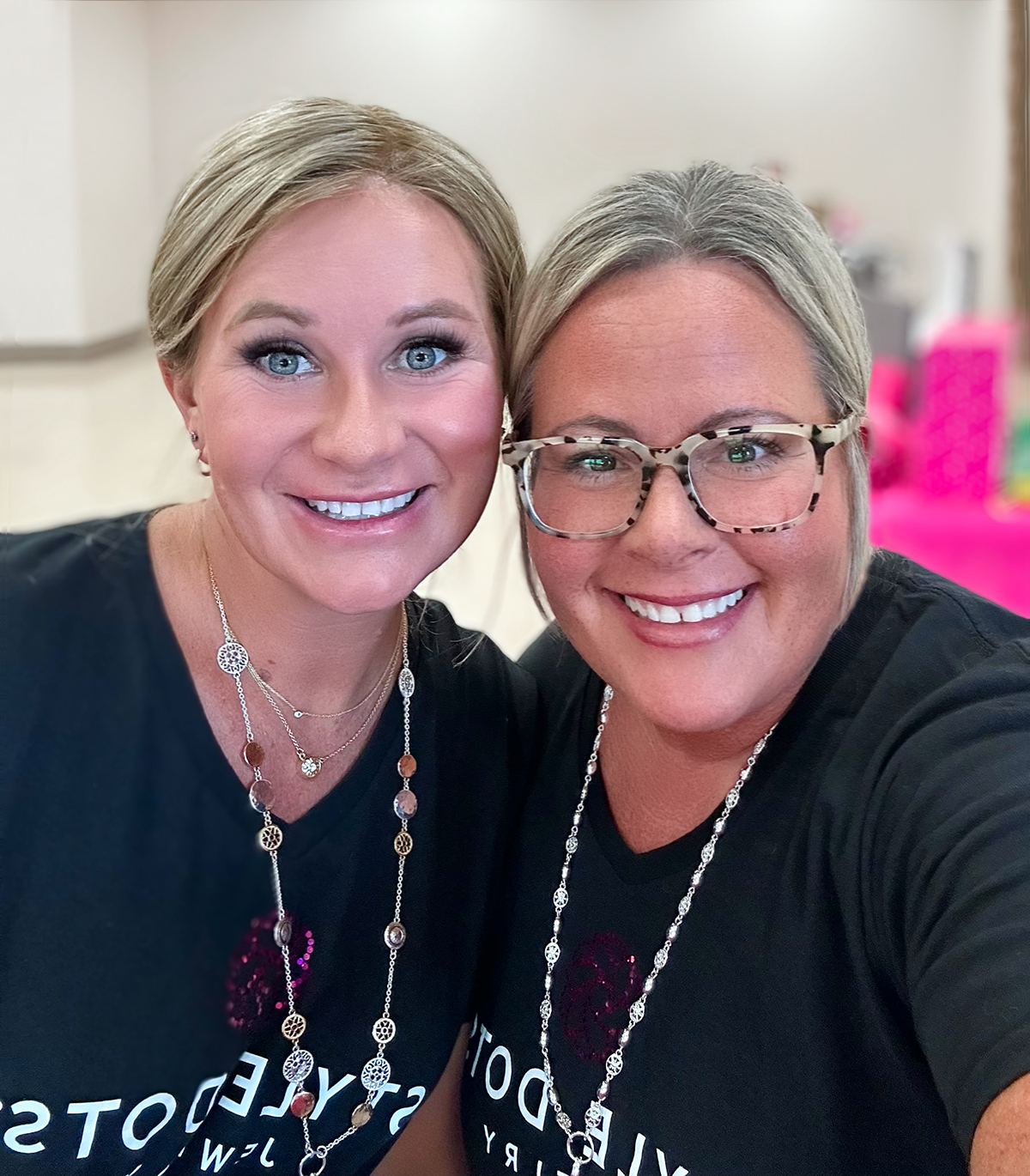 One of our field reps took us to Indian Ladder Farms for lunch and the apple orchards. My heart was ready to burst. I bought some of my favorite apples, too — McIntosh.
The plan was to fly out early Saturday; however, my flight was canceled, and since I don't have a corporate credit card, Ashely stayed too. I was grateful for that. We took advantage of the time to do some work and a little shopping. I was excited to get home on Sunday, though. There's no place like home, right?
3. Menopause and Hormone Patches. A quick update, I stopped wearing the patch (insert a hundred rolling eye emojis). I needed to reach out to my doctor's office, but I wouldn't say I liked how I felt. I'm hoping we can discuss some other options. I'm currently only worried about one thing at this time my bladder. 😂. I haven't had extreme mood swings, and my hot flashes are tolerable. Pray with me that we can find something a little more tolerable.
4. Vacation. A family vacation is on the books soon. Woo-hoo. We got a house on the beach in Gulf Shores (Fort Morgan). I'm ready for downtime, listening to the waves, feeling the sand between my toes, and drinking Amaretto Peach Blossoms. 😋
5. Pottery Barn, it's a weakness. Why, oh why, does Pottery Barn have so many cute things? Like this tablecloth and these napkins. Don't even get me started on their Christmas products. If only I had all the money. Haha. 😂
My sister bought these Gingerbread House Place Card Holders and gave me one. Oh, my goodness. They are the sweetest! We like to use these on 3-tiered trays to display vintage playing cards or festive quotes.
6. Vending Machines. I was listening to the radio this past week, and Cedric (the radio host) mentioned that, on average, 13 people die per year at the hand of a vending machine. I was like, "Wait, what?"
He explained that people tried to shake the machines to get their "stuck" vending purchases. Essentially the machines fell on them. My head hurt trying to even comprehend that whole scenario. INSANE.
7. Terra Cotta Pumpkins. A few weeks ago, I linked to a tutorial about the popular and trending Terra Cotta Pumpkins (search it on Pinterest, and you'll see a gazillion tutorials). A couple of weeks ago, I decided to buy all the supplies and set aside time to try my hand at this crafty goodness.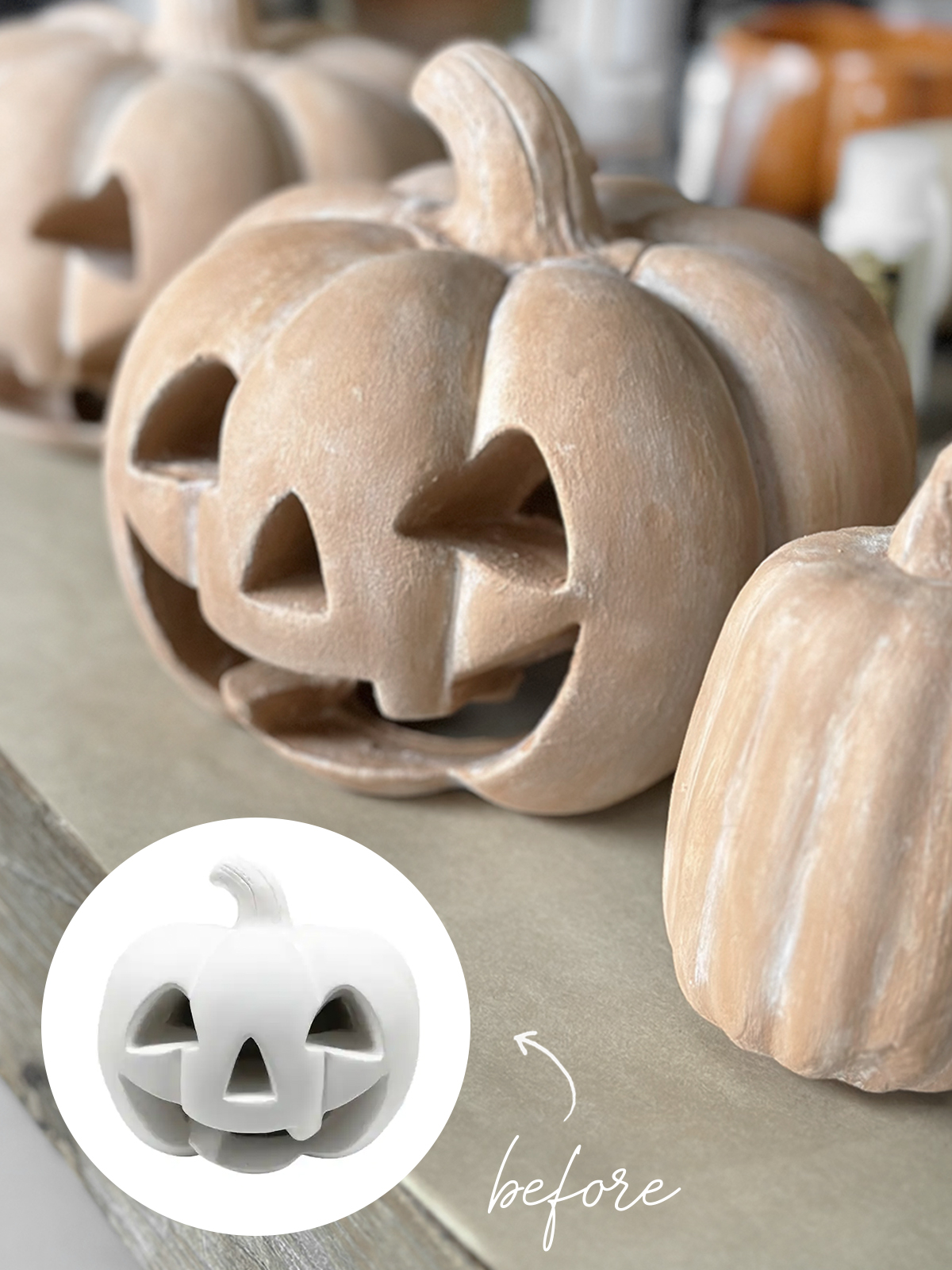 The FolkArt® Terra Cotta Lightly Textured Acrylic Paint is amazeballs! It's not a great picture because I was just going to send the pic to a few friends. However, I decided I wanted to at least share the final product with all of you.
I used Pueblo and Snowbank. No flour or cornstarch, just this textured paint. You can see the unique texture in the picture. I hope to try this paint on some vases too.
8. New Phone. After three years, I got a new phone, and I'm stoked. I got the iPhone 14 pro. The camera on this phone is freaking amazing too!
Phone cases have been hard to find. I'm fussy, though. Haha. However, Casely finally restocked, and I snagged a couple. I got Into the Wild (black animal print) and And I Oop (a fun case). Interested in trying them out? Save 35% by clicking on this link: Casely.
Around the Web:
These Tortoise Shell Hair Pins.
This Eucalyptus Garland (is great for a tablescape).
These Honeycomb Christmas Baubles.
These Trinket Dishes (they're great for tealights too).
This Knox Rose Cardigan (Steel Gray and Peach). ❤️
This Apple Watch Band.
This DIY Pineapple Pumpkin. 🍍
These adorable Ghost Pretzels.
These Pumpkin Cream Cheese Swirl Muffins.