Fall is officially here. The cooler temps are a little slow in making their appearance, but I'm all over the fact that pumpkin season has finally arrived. Can I get a woot-woot? And guess what? This sugar-free pumpkin spice creamer is not only the perfect fall cream, but it's also delicious.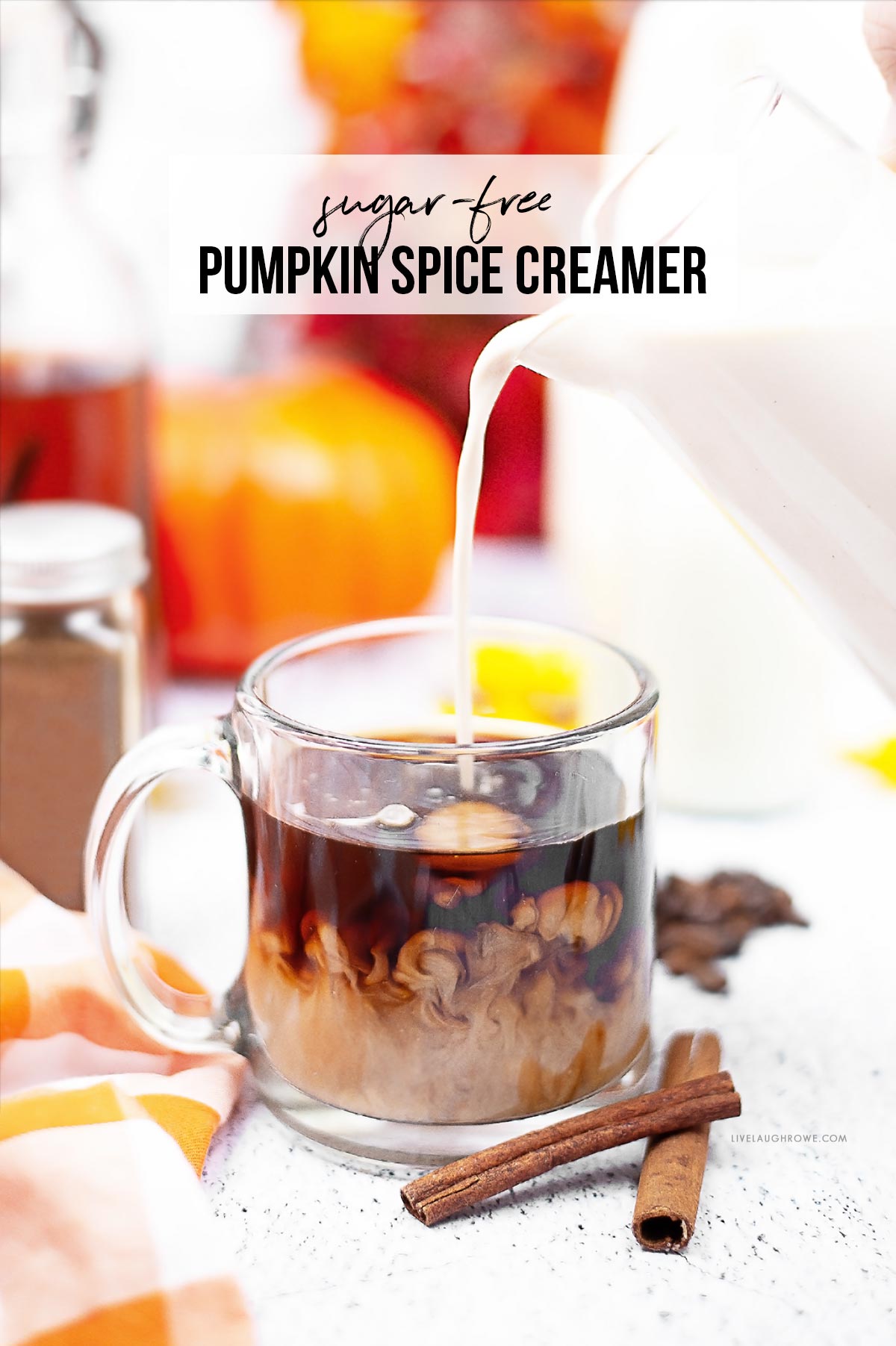 Coffee, Creamer and Fall
Coffee is my jam, friends. Yep, it's something I can't imagine life without. Haha.
In other words, it's right up there with peanut butter, my first love. Lol. As I digress… I'm also sitting here cracking myself up...
But seriously, taking that first sip of hot cup coffee in the morning is pure bliss. It's necessary. And the older I get, the longer it seems to take for the caffeine to get into my system. 🤷🏼‍♀️.
First world problems, I know.
Consequently, one of my favorite fall traditions is picking up a bottle of International Delight Pumpkin Spice Creamer every. single. year. In addition, my sister and I continually ask each other if they've happen to see it hit the shelves. Haha. The things we do for our love of fall (and traditions), right?
For the record, I did spy the International Delight first this year (wink-wink).
Furthermore, I tend to affiliate pumpkin spice creamer with crisp cool mornings, sweaters, and scarves. It certainly makes me want to pour myself a cup of coffee and cozy up to a blanket and a good book. Doesn't that sound like perfection?
However, this year I thought I might try making a homemade coffee creamer. Although, since I'm on WW, I knew I needed a sugar-free, low-carb version. Hmmm…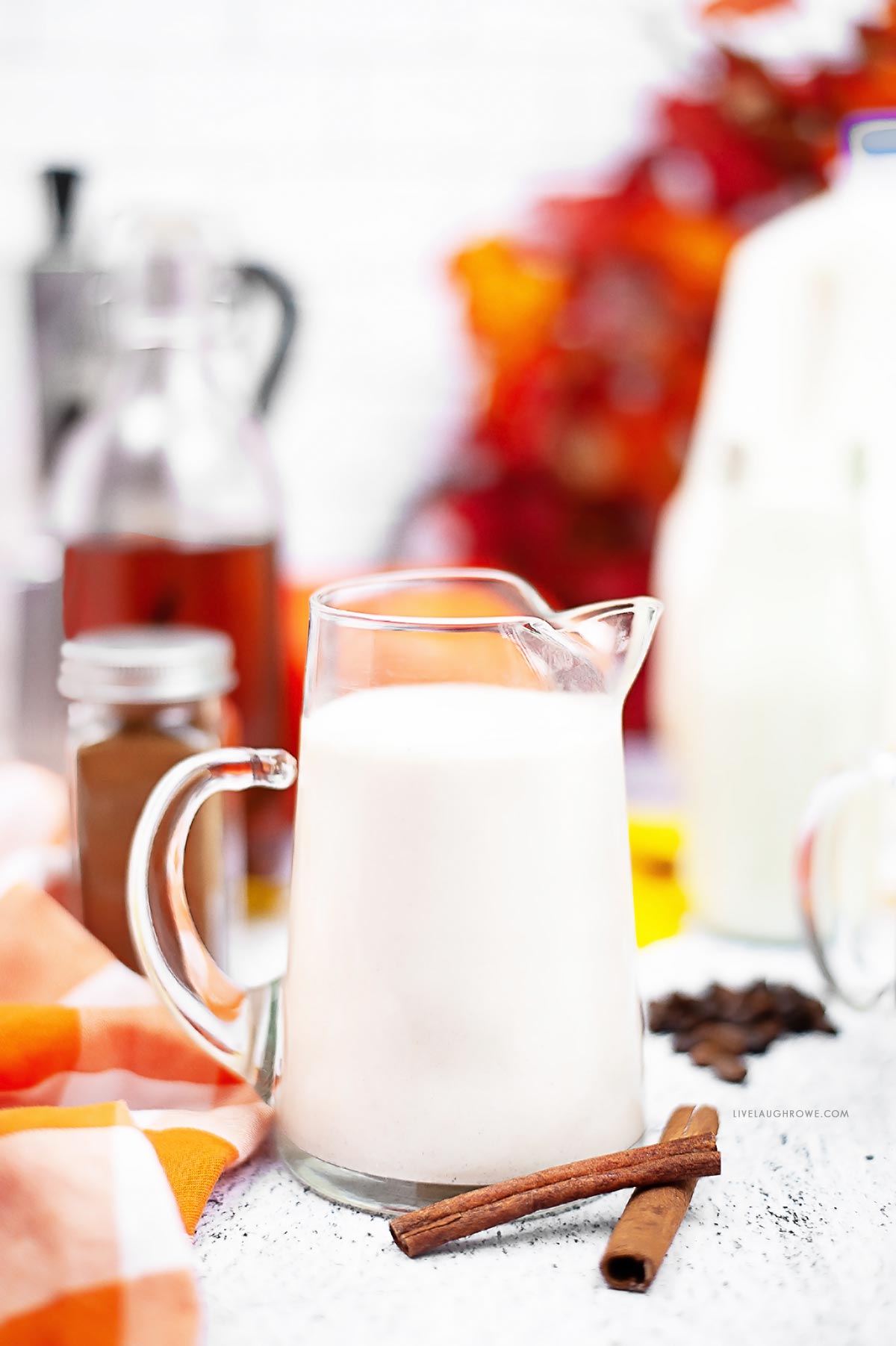 Plus, if you're like me and drink your coffee black, you certainly don't want a sugar spike in the morning. Nevertheless, this Pumpkin Spice Creamer has all the flavor AND zero sugar. Booyah.
Most importantly is that this creamer comes together quickly and easily. In fact, this recipe is so easy to make, you'll skip the creamer aisle altogether this fall.
So, who's ready to give this recipe a try?
In short, you'll wish you had tried this sugar-free pumpkin spice creamer sooner. Enjoy!
Sugar-Free Pumpkin Spice Creamer
Ingredients:
Milk*
Pumpkin Puree
Ground Cinnamon
Pumpkin Pie Spice
Heavy Cream
Monk Fruit Sweetener
Vanilla Extract
Instructions:
Start by placing the first six ingredients in a saucepan over low to medium heat.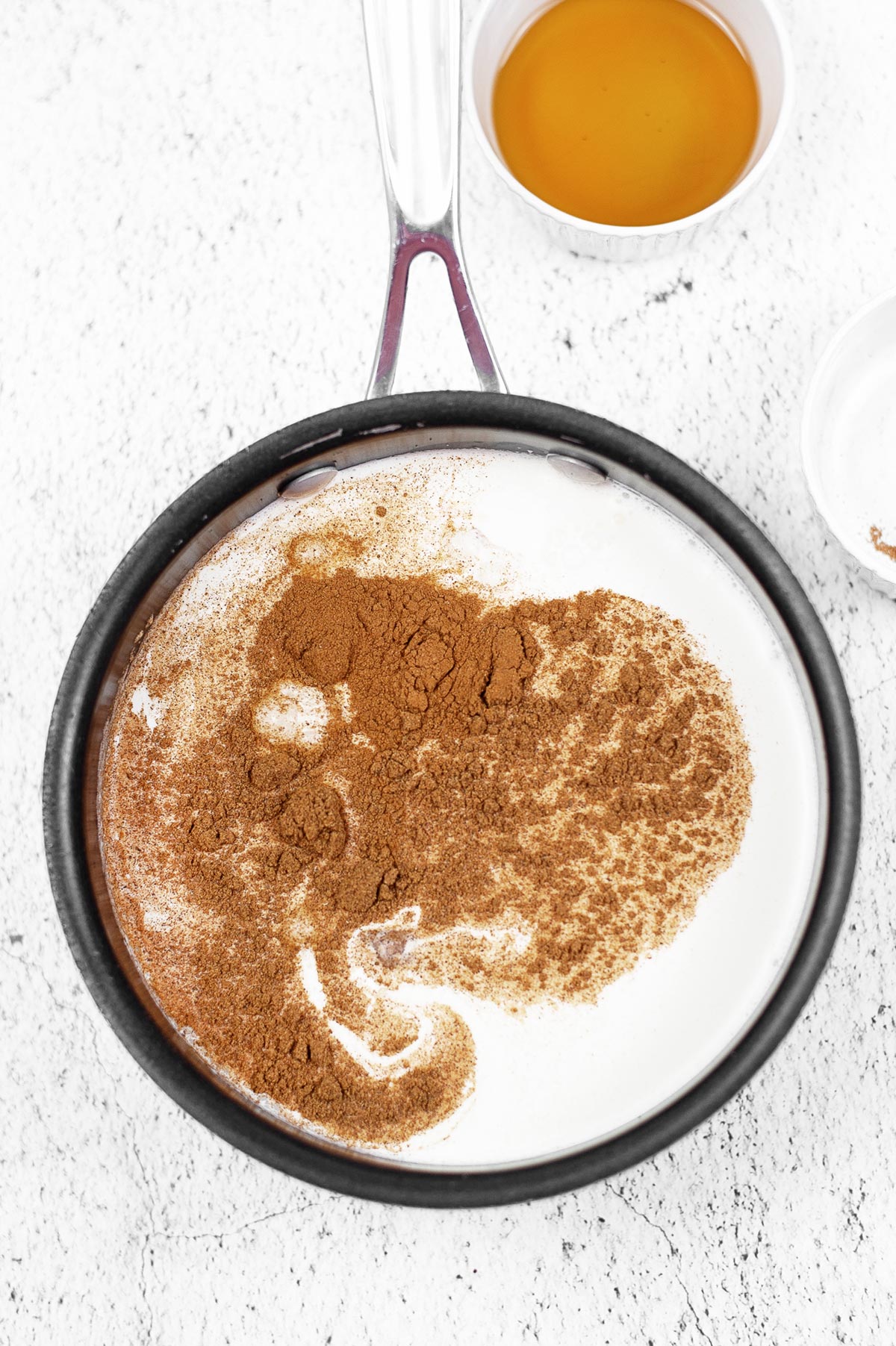 Bring the mixture to a boil, stirring occasionally. Once boiling, remove from heat.
After that, stir in the vanilla. Lastly, let cool and store in the fridge.
Notes:
*You can use any type of milk, which is a wonderful option.
Other delicious Pumpkin Recipes:
Pumpkin Pull-Apart Bread
Skinny Pumpkin Whip
Pumpkin Dump Cake
Easy Mini Pumpkin Pies
Pumpkin Oatmeal
Pumpkin Cinnamon Rolls
Other coffee drinks:
Dalgona Coffee
Homemade Iced Coffee
Coffee Mocha Shake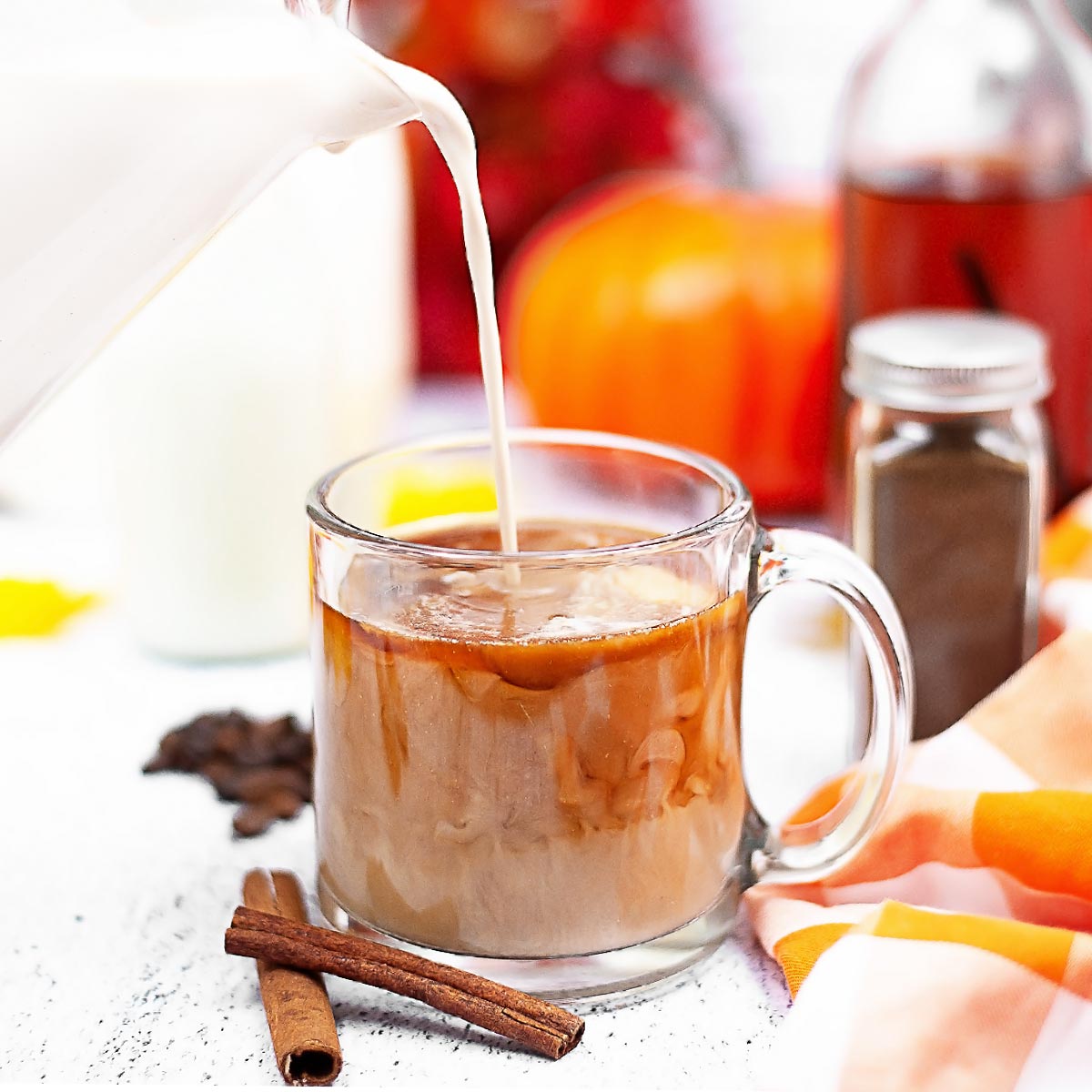 Sugar-Free Pumpkin Spice Creamer
Instructions
Place the pumpkin puree, milk, cinnamon, pumpkin spice, heavy cream, and sweetener in a medium saucepan over low-medium heat.

Bring to a boil, stirring periodically. Once at a boil, remove from heat.

Cool and store in refrigerator.