So, this past weekend the hubs and I decided to try our hands at a Coffee Mocha Shake…. and with the right ingredients, I think we found perfection. And let me tell you something, we love our coffee around here at the Rowes.
Yep, coffee fanatics are in the house! And in this 100+ degree weather, we'd prefer our coffee a little cold!
We made a list of the necessary ingredients, checked to see what we had in our cupboards and/or refrigerator and made our way to to the grocery store. These days, the coffee options are unlimited.
Have you ever noticed that? It's a rainbow of colors and so many different flavors and names to choose from! I tend to be a Starbucks girl, but the hubs thinks that can be a little too robust at times.
So, we decided on Seattle's Best Coffee in the Level 5, which is Dark and Intense. I like my coffee strong, but this will also be perfect for an iced coffee drink!
This would be a great time to put a plug in for the perfect cup of Homemade Iced Coffee. This is another delicious treat on a hot summer day!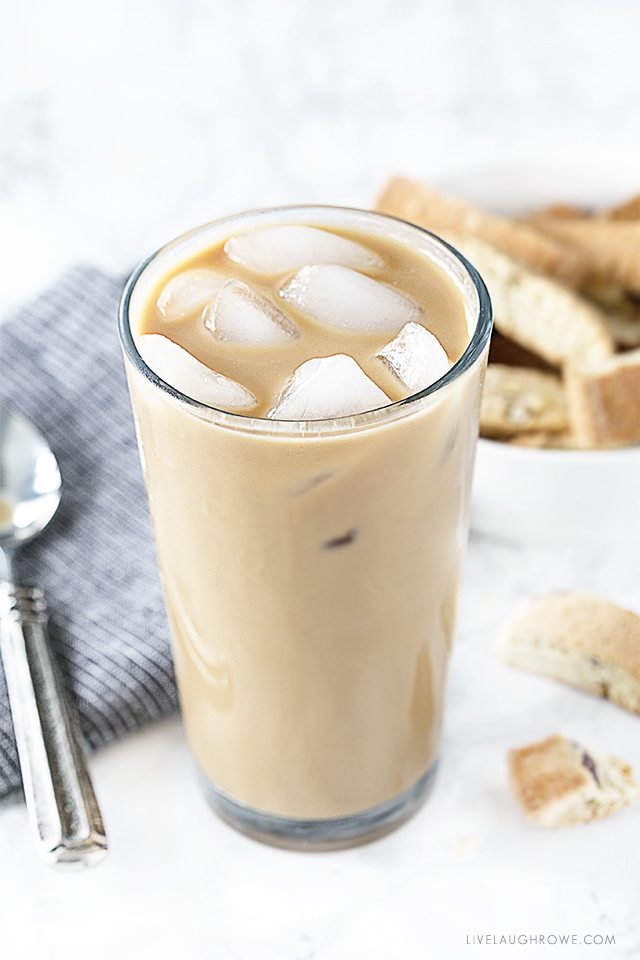 Let's jump right in, shall we? I think I've prolonged this delicious goodness long enough. Enjoy!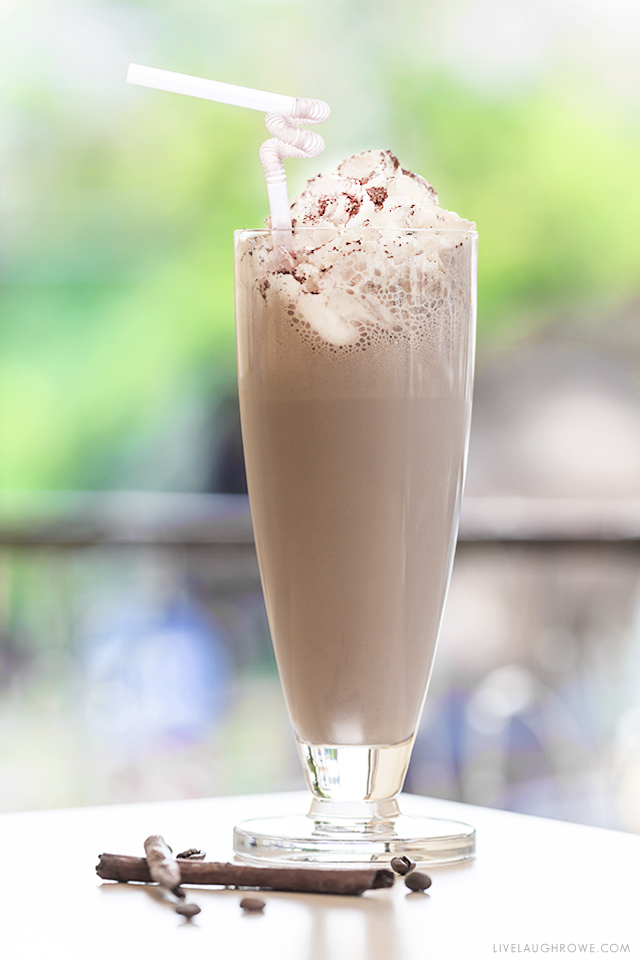 Coffee Mocha Shake
Ingredients
Seattle's Best Coffee (preferably Level 5)

Vanilla Ice Cream

DaVinci Chocolate Syrup

Hershey's Cocoa

Spray Cool Whip

Cinnamon, optional
Instructions
Make iced coffee. I used a coffee press, using 4 scoops of coffee to 24 oz of water. Bring water to a boil, then pour it over the grinds and let it steep for 4 minutes.

Place in pitcher and allow it to

chill in the refrigerator for a few hours.

Place 4 scoops of vanilla ice cream, 4-5 oz. of iced coffee and 1/2 oz of the chocolate syrup into your blender and blend. (Please note this chocolate syrup is a syrup intended for coffee drinks, milk shakes, smoothies, etc.)

Once you have your shake consistency, pour into glass. Add cool whip and a sprinkle or two of cocoa and cinnamon, optional. Enjoy!
Oh my glorious goodness! Did you make one yet? Let me know what you think in the comments below. And if you're looking for some more refreshing beverages, I've got you covered below…
Strawberry Lemonade Cooler
Strawberry Pineapple Fizz
Mango Smoothie
Amaretto Sour
Watermelon Agua Fresco
BBC Frozen Drink | Bailey's Banana Colada

Be sure to visit with me here too:
Facebook | Instagram | Pinterest | Twitter | Google+