This recipe is a sure fire win for all of you pumpkin lovers! Yellow cake mix, pumpkin, butter and pecans are the ingredients that make this Pumpkin Dump Cake a favorite — and ready under an hour!
Pumpkin Dump Cake


Last month I shared my Pumpkin Whip recipe. Today I have another delicious and incredibly easy pumpkin dessert! I've only been making this Pumpkin Dump Cake for a year or two, but it's become a fall staple.
How did this recipe come about? Well, my sister had a pot luck at work and came home talking about this recipe. Of course my reply was, "did you ask for the recipe." She finally brought that magical recipe home and it did not disappoint.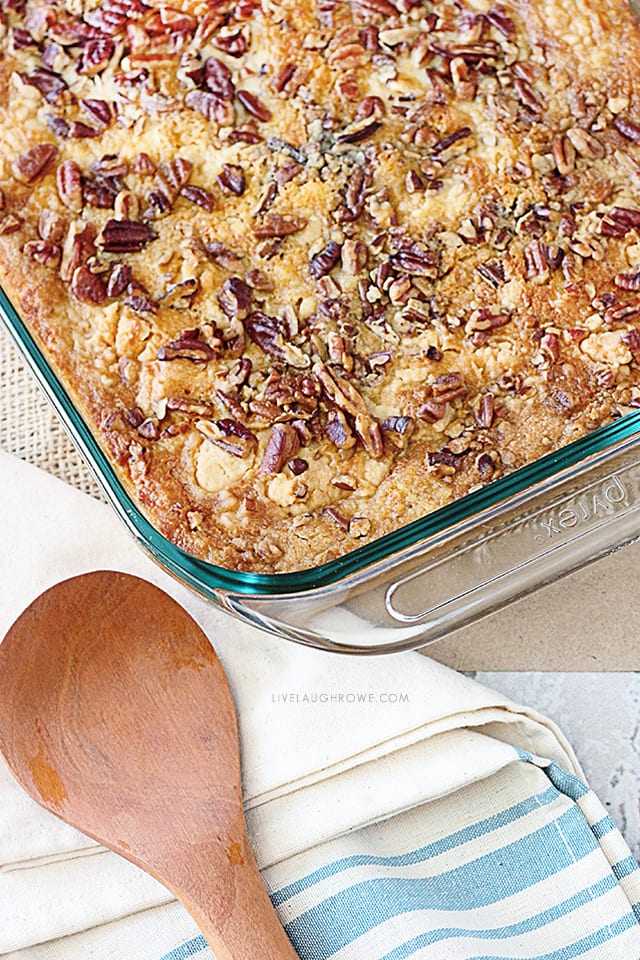 It seems like this is the perfect dish for an office pot luck, or family gathering this fall. For those that have never had it — they're going to ask you for the recipe…. watch, you'll see! (wink)
I'm not sure you can ever go wrong when you combine pumpkin, yellow cake mix, butter and pecans! That combination is pure bliss to the taste buds.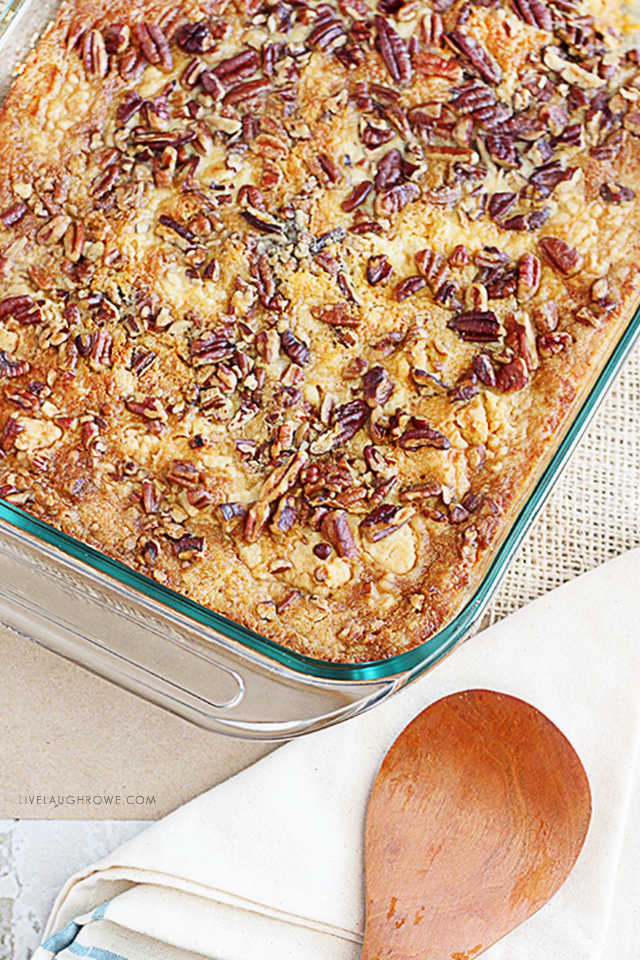 The name is exactly how the recipe comes together — by 'dumping' the ingredients into a 13×9 cake pan. After baking, add a dollop of whip cream and enjoy this heavenly delight!
Pumpkin Dump Cake
Ingredients
Instructions
Combine pumpkin, sugar, evaporated milk, eggs, pumpkin pie spice and salt.

Sprinkle cake mix over top, followed by pecans.

Pour melted butter over top.

Bake at 350 degrees for 50-60 minutes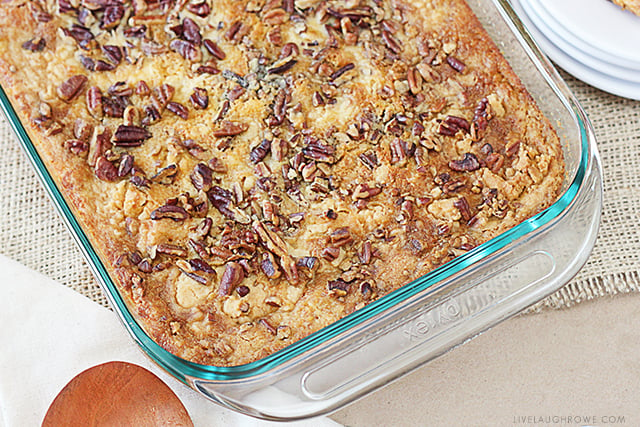 Let me know what you think! Enjoy.

Be sure to visit with me here too:
Facebook | Instagram | Pinterest | Twitter | Google+