This 3-ingredient slow cooker salsa chicken is crazy easy to make — and delicious! If you're looking for a dish with a little less guilt, this dish should do the trick.
Slow Cooker Salsa Chicken


As you may (or may not) know, I'm on Weight Watchers. I've lost about 20 pounds since April. I'm learning that weight loss is a journey and I need to take it one day at a time.
I love attending meetings for the accountability. Not all meetings are created equal, but they usually are a great group of people who are cheering each other on.
Nonetheless, I couldn't have found a better meeting leader while in St. Louis — Don. He had such a positive attitude and he was a great encourager. Did I mention that he shared recipes with us too? They were usually on an easel pad or flip chart, so I would snap a picture with my phone and hope remember to give it a try.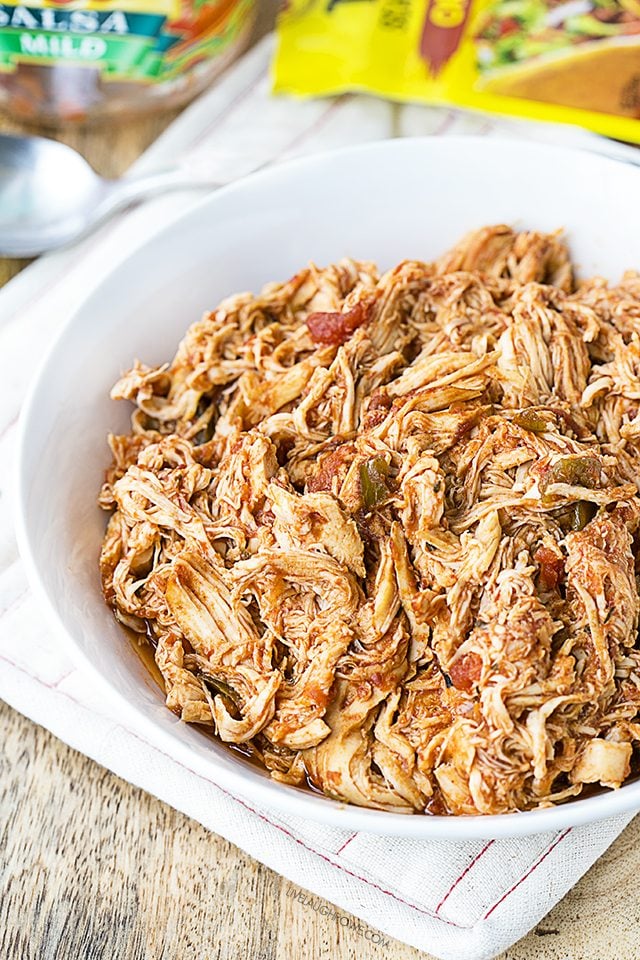 Last month he shared this slow cooker salsa chicken recipe. I never heard of it and, yes, I know it's probably been around for-ever; however, I recently tried it for the first time and loved it.
This blog allows me to share some of these delicious 'finds' with all of you — and if you haven't tried this salsa chicken, you're truly missing out! Seriously, if you're looking for an easy dish with versatility, look no further. And for me, chicken is such a great protein.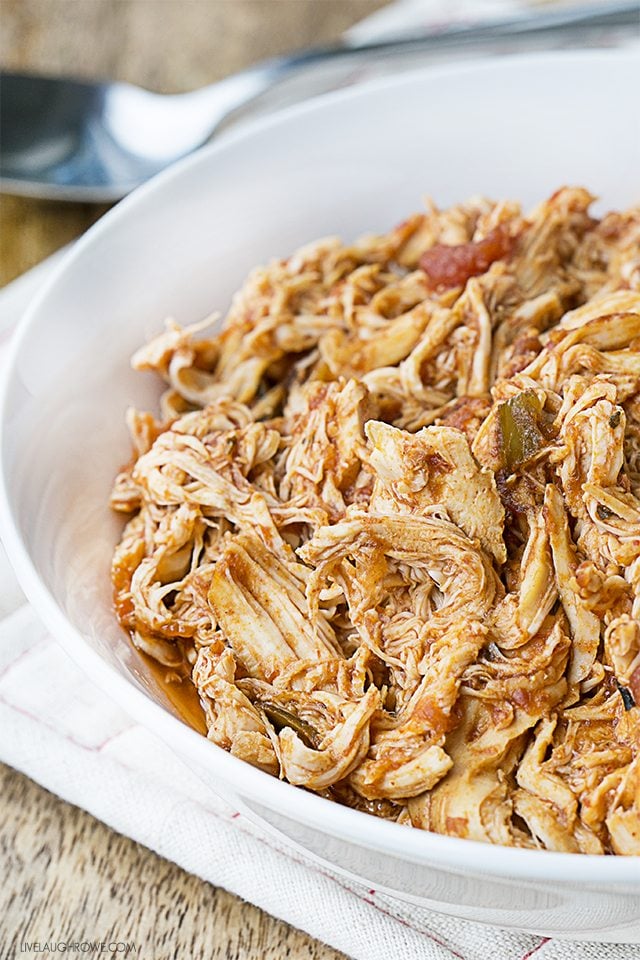 A three ingredient recipe that you can throw in the slow cooker is a win-win for those of us who are on the go and need some easy meal options. Right? I'm certain this will be a new family favorite — and it can be used in so many different ways, like these Easy Chicken Tacos.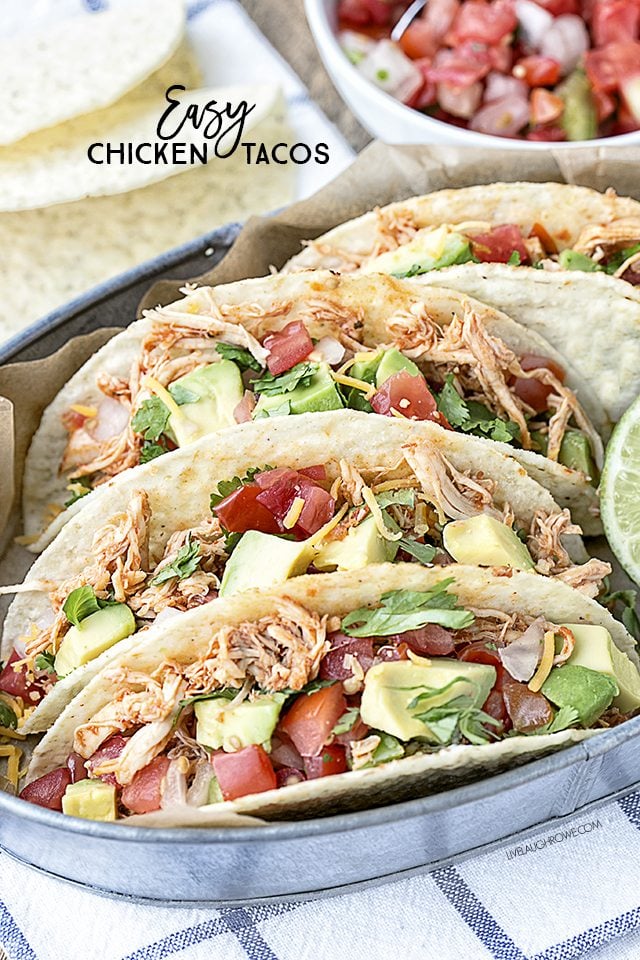 From tacos to salads to serving over a bed of rice! Let's dig in, shall we? I hope you enjoy it as much as I did.
Salsa Chicken
Ingredients
2

lbs.

Boneless Skinless Chicken Breast

1

Jar Salsa

15-16 oz

1/2

Package Taco Seasoning
Instructions
Place chicken, salsa and seasoning in crockpot.

Cook on low 4-6 hours or until it shreds.
Notes
4 oz. serving = 3 SmartPoints
You might want to try some of these chicken recipes too…
BBQ Chicken Skewers
Cauliflower Chicken Alfredo Casserole
Cast Iron Skillet Chicken Fajitas
Skillet Chicken Tacos
Chinese Sticky Chicken