Hosting a Virtual Tea Party
Hosting a party doesn't have to be at a physical location. And if there's one thing I've learned while practicing social distancing, virtual hangouts are starting to become the new normal. However, it reminded me that gathering a few friends via Google Hangout, Zoom or Microsoft Teams is great for Hosting a Virtual Tea Party too.
Be sure to sign up for my email to get new recipes
and creative ideas sent right to your inbox!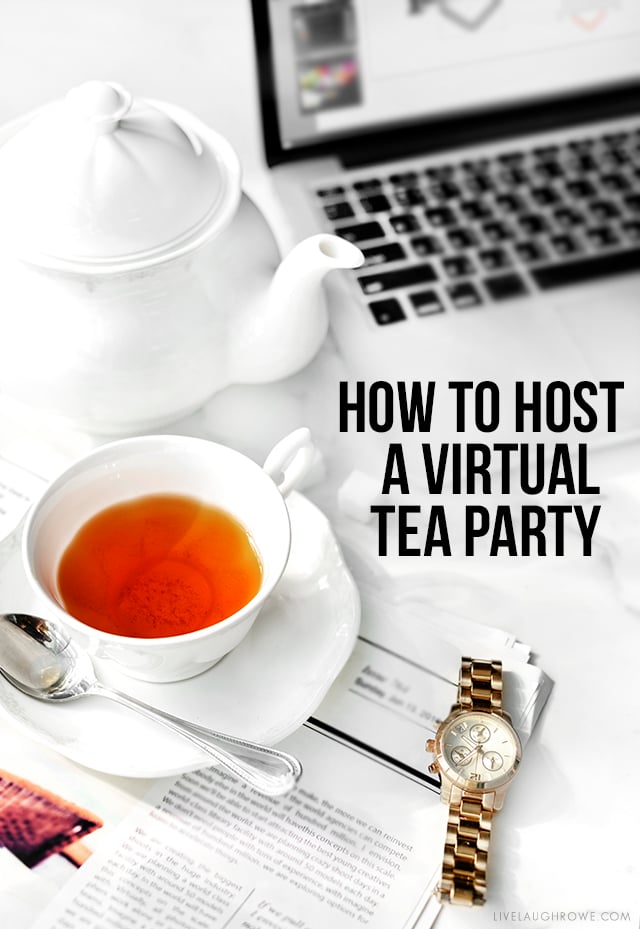 Stuck at home? Well, it doesn't mean you can't do some of your favorite activities with your friends, family, and other loved ones across the miles. But if you're tired of virtual brunches with your girls, why not give a virtual tea party a try? Relaxing with a hot (or iced) cup of tea is a great way to unwind. Not to mention that it's way more fun than mimosas and french toast that you have to make yourself. Here is how to host a virtual tea party.
Preparing for the Virtual Tea Party
Invitation and Venue.
Invite a few friends and decide on the venue (video conferencing tool).
Since you won't be having your guests in your home, setting up for your virtual tea party will be a little different. You don't need to worry about cleaning your home from top to bottom, but you do want to make sure that you do a little set up beforehand.
First, choose a video option that will work for all your guests. If everyone doesn't have an Apple device, then FaceTime won't be a good option. Other options include a Google Hangout or Zoom call.
Make sure that your webcam works correctly and that it's hooked up to the device correctly, (if applicable).
Dress Code
Fortunately, the dress code for a virtual tea party has a whole lot of wiggle room (wink wink). You don't have to put on your Sunday best, but it can be fun to change out of your sweatpants. Maybe everyone could wear a hat (or not).
However, there is absolutely nothing wrong with yoga pants and sweatshirts either.
What to Bring
The most important part of your tea party is the tea, of course! Make sure that you all have tea at home to brew and that you have the water hot and ready a few minutes before the party starts. If you want to make a more immersive tea party experience for your guests, you can send everyone a tea sample or sampler pack so you can all try and enjoy the same teas together.
And I think sending each attendee a pack of your favorite tea is a fun idea too. One of my all-time favorite teas is Tazo Passion Herbal Tea. You could even make the tea bags to send out.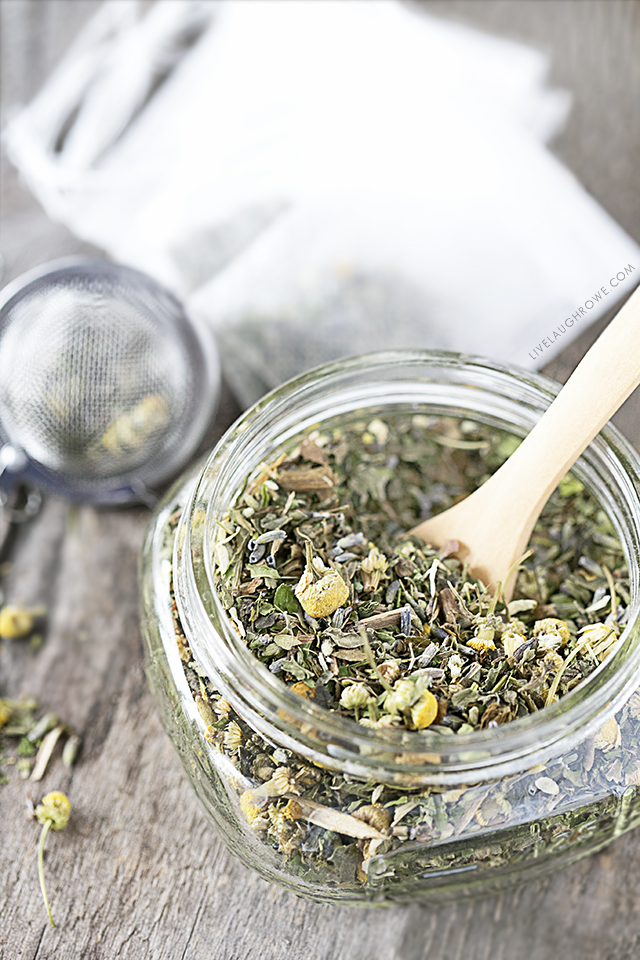 Whip Up Something Delicious
There are so many great dishes that you can pair with a nice cup of tea. Finger sandwiches, scones, biscuits, and other light snacks are a great addition to your tea. Find a few easy recipes and send them to your guests before your virtual tea party. This way, everyone can make the same dish and enjoy it together!
If you live close enough to each other, you could even order them from the same bakery. Supporting local is always a win-win.
These Cranberry Scones are so easy to make and delicious. In addition, cakes are always a great option too.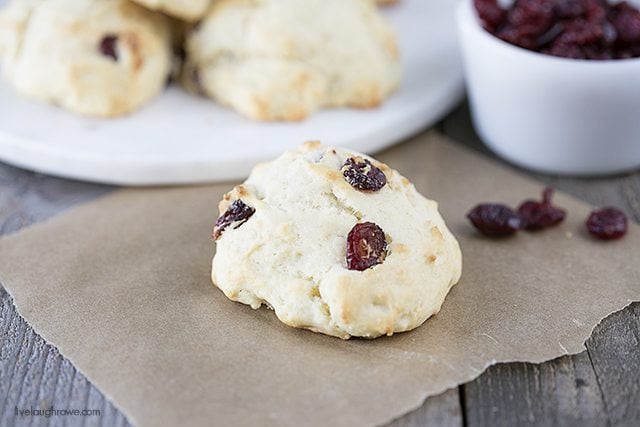 Activities for Tea Party
Conversation can be more than enough fun for your tea party, but sometimes there are a few ways to make your event a little more fun and exciting too. You can use conversation starter cards, provide everyone with a word search to print, and more. These can also be a great way to ensure that you have something to talk about in case the conversation doesn't flow as you hoped.
Some of my favorite conversation cards are from Tabletopics. They have a pretty good variety to choose from too. And I'm providing a word search for you below.
In short, virtual tea parties can be a fun way to celebrate an engagement, birthday, or hang out together with your friends! Hopefully, these tips will give you some fun ways to spend time with your favorite people.
This Tea Party Word Search is sized at 5×7 and one per sheet. Simply print, cut, and enjoy.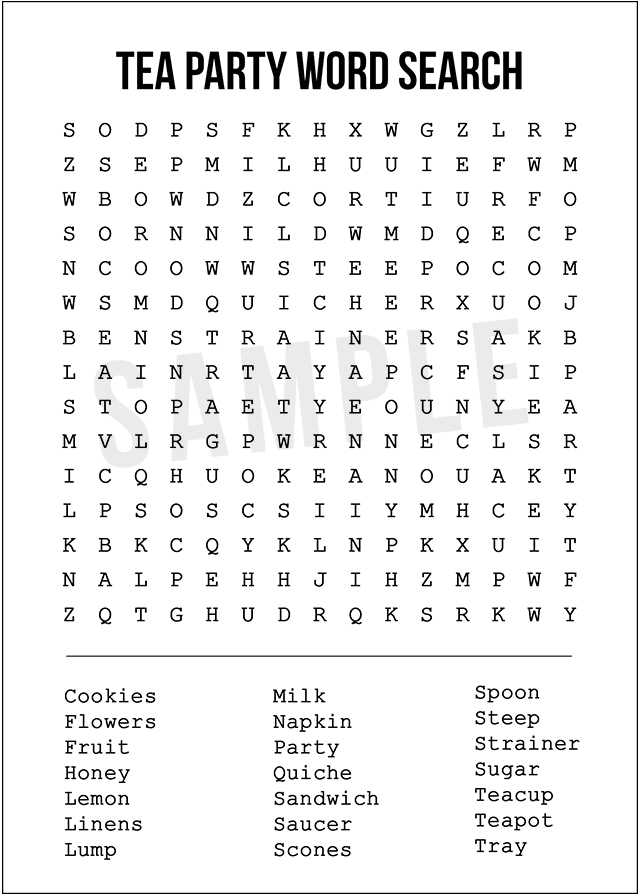 Please Note. Printables and downloads designed by Live Laugh Rowe are for PERSONAL USE ONLY. Please do not alter the file or claim it as your own. This file is not intended for resale, nor are the printed versions of this file.
Connect with Live Laugh Rowe!
Facebook | Instagram | Pinterest | Twitter
Hugs and Blessings!