I love tea houses! I've been to several over the years — and I just love the comfort food that comes with the experience, which is usually quiche, salad, and desserts (scones, etc.). Recently I decided to hold an Afternoon Tea Party for a few girlfriends, bringing the tea house experience into my home. So, here's to hosting an afternoon tea party and I'll share a few tips to keeping it simple.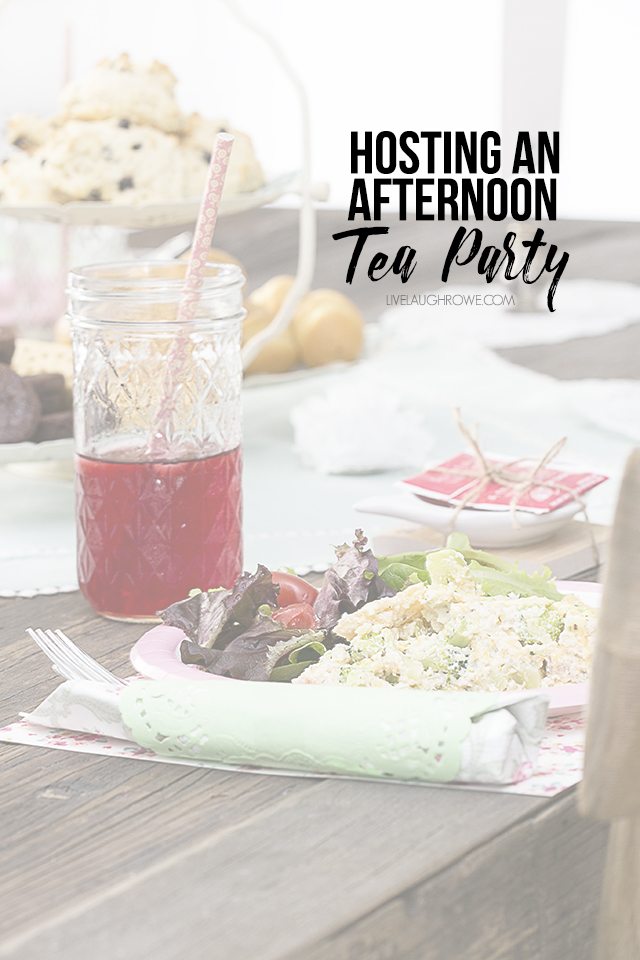 First and foremost, I think the best place to start is the menu.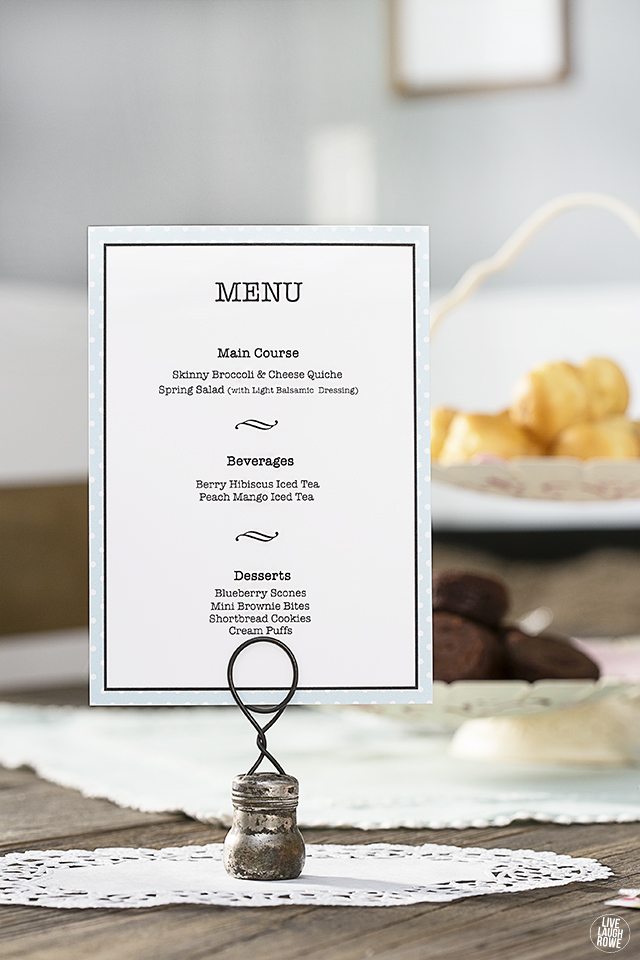 I kept it super simple by offering Skinny Broccoli and Cheddar Quiche with a Spring salad, followed by an assortment of simple (and store-bought) desserts. Whatever you decide to serve, plan to prep as much as you can ahead of time too! That makes the days of your tea party a little less stressful.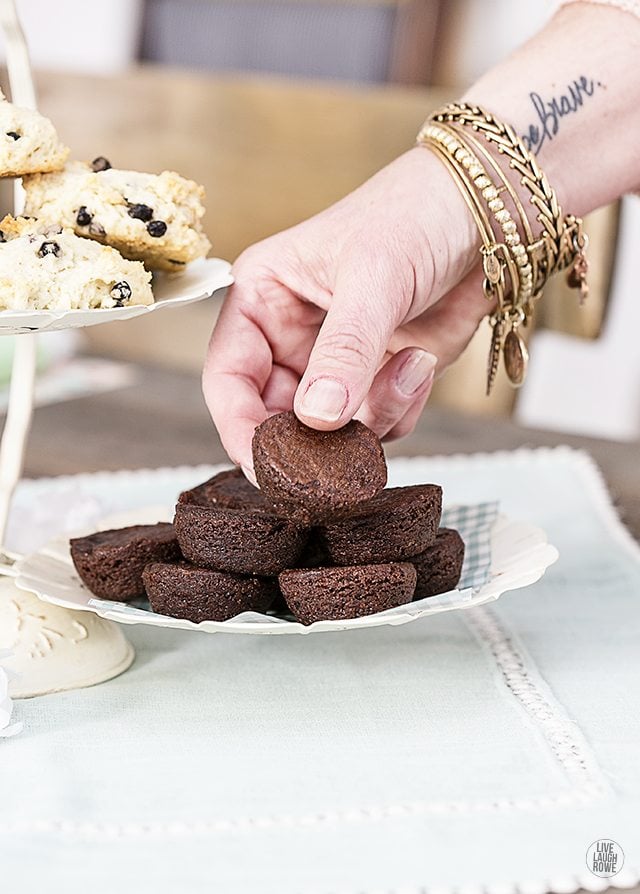 For the beverage, I offered both hot and iced tea — the iced tea was the hit! I served Lipton's new herbal bold and stimulating flavors, such as Berry Hibiscus and Peach Mango (also available in Apple Cinnamon and Lemon Ginger).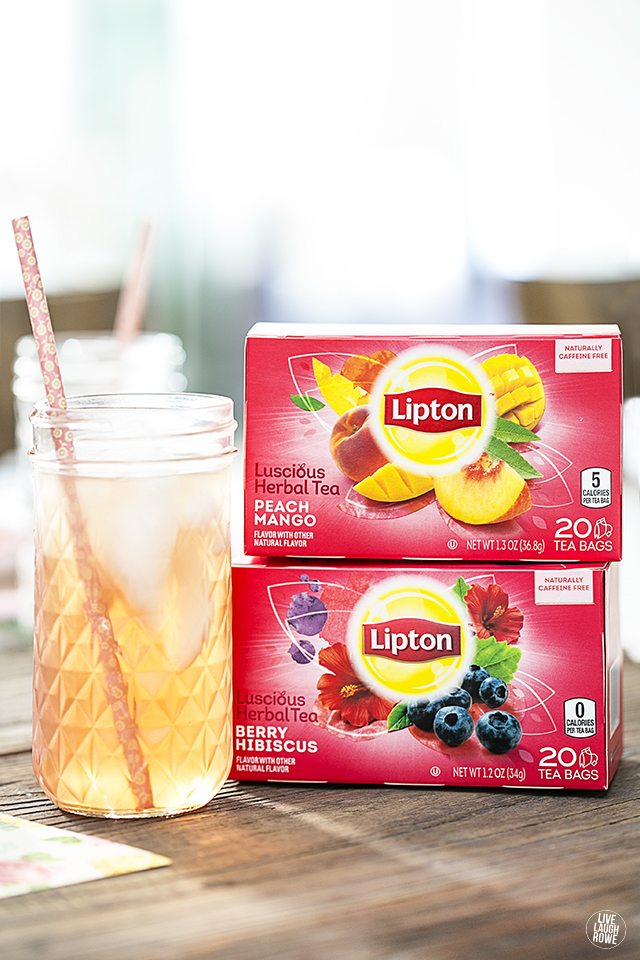 Lipton Herbal Teas burst with delicious fruitiness and can be enjoyed hot or iced. Both the Berry Hibiscus and Peach Mango were delicious and serving them chilled provided a unique tea-drinking experience for my gal pals. The Mango Peach was my absolute favorite!
Once you have your menu, think about what plates, serving trays, tiered trays you have. Make them inspire your decor! I love bunting banners and decided to use one of my scrap fabric banners paired with some burlap on the buffet in the dining room. It had a very shabby chic, rustic feel — homey and comfortable.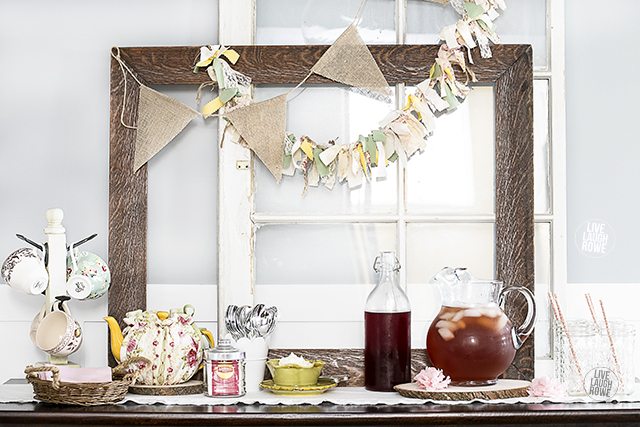 For my place settings, I went with super duper easy and disposable! Paper plates on scrapbook paper placemats, paired with disposable utensils. You can add some fun to the place settings with a couple of simple touches. I wrapped the silverware in a paper napkin, then wrapped a paper doily around it and tied it all together with twine! Genius, right? Cute, functional, pretty, and disposable — making clean-up stress free!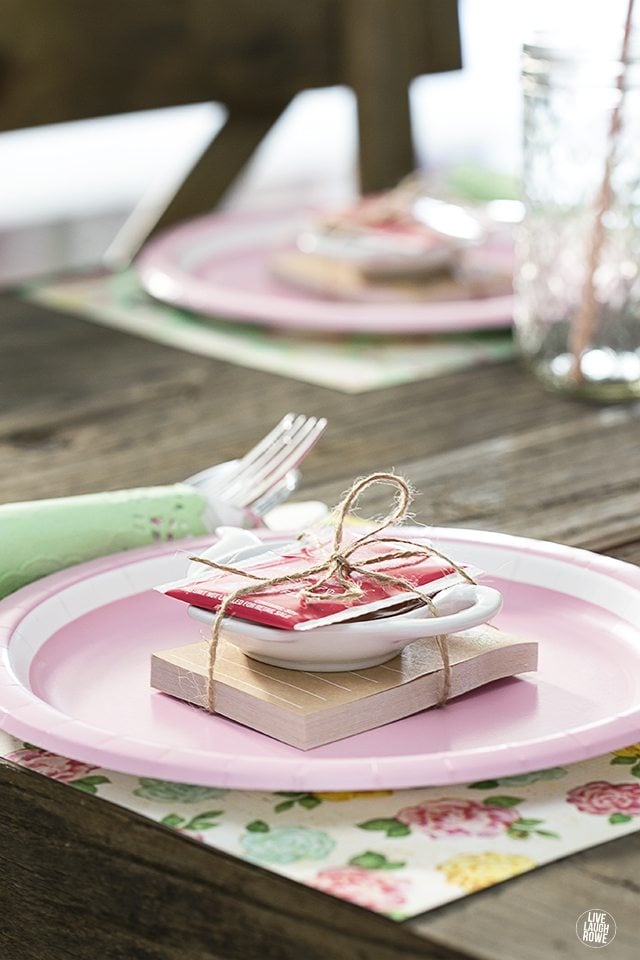 Will you offer a small token of appreciation to your friends? I did with these simple favors! A tea holder with a tea bag and a small post-it pad, all held together with jute twine. These were inexpensive and complimented the decor perfectly. Don't you think?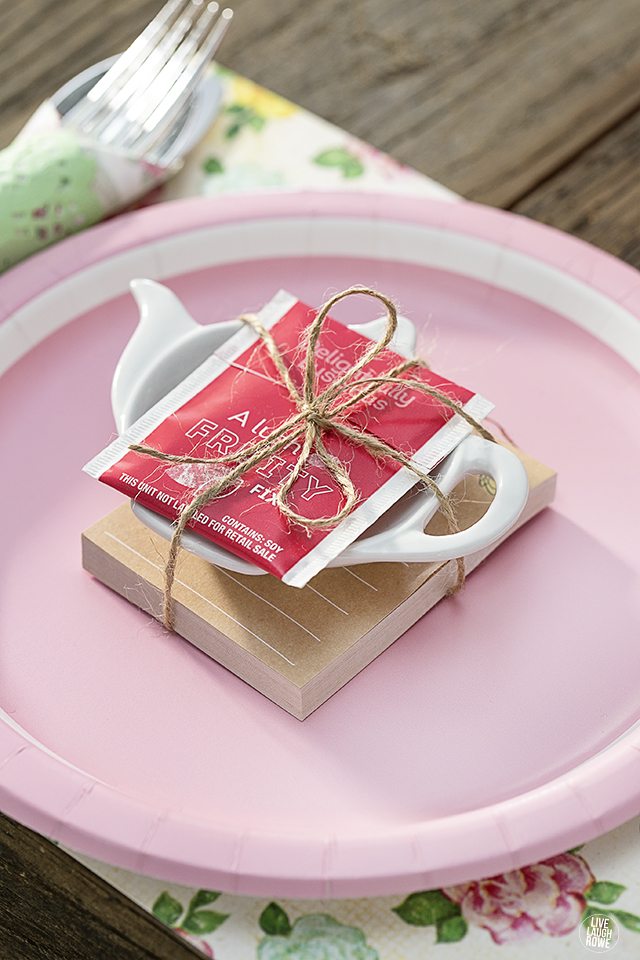 I didn't do formal invitations, just texts, and conversations with friends! You could send an e-vite, formal invitations or an e-mail. Whatever works best for you!
When all the girls arrived, we enjoyed good food, drinks, and each other's company. You can't beat that. It reminded me of the many times I've enjoyed catching up with friends at tea houses through the years.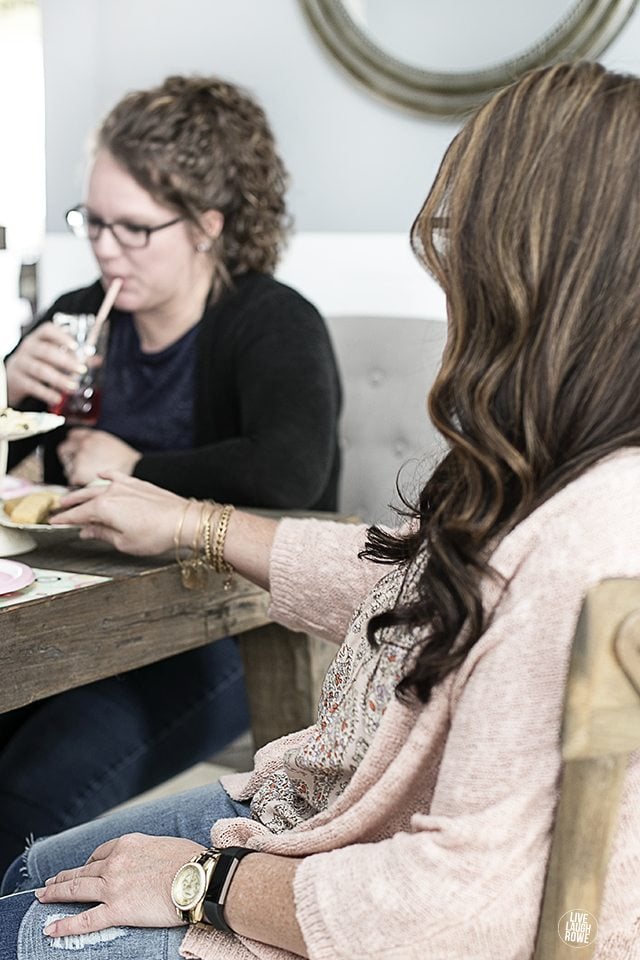 Cheers to friends, tea parties, and memory-making!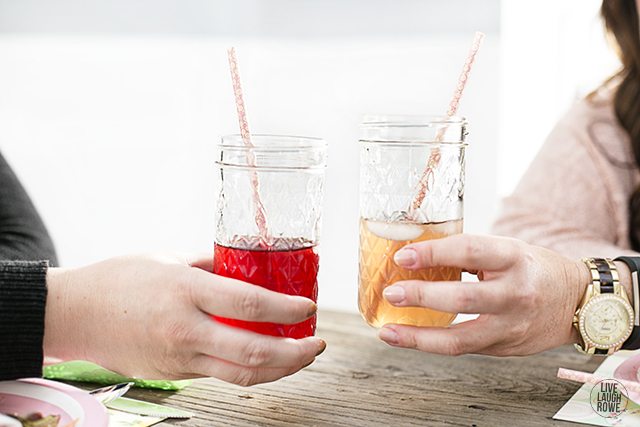 Hugs and Blessings,


Linking up to