Easter is just around the corner, which usually means we'll be coloring eggs, pulling out the Easter baskets, and stuffing plastic eggs with candy. When planning the festivities, have you ever wanted to skip the chemical store-bought dyes for coloring your eggs? This natural egg dye is one of many around the web, but the neutral color is what made my heart go pitter-patter.
Guess what? You can get this look using less than a dozen tea bags, hot water, and a little vinegar! Woop Woop.
Psst! Let's keep in touch! You know you want to. Be sure to sign up for e-mail updates! Click on that SUBSCRIBE button in the upper right-hand corner, or use the subscription box in the sidebar. As a result, you'll get some happy mail in your Inbox.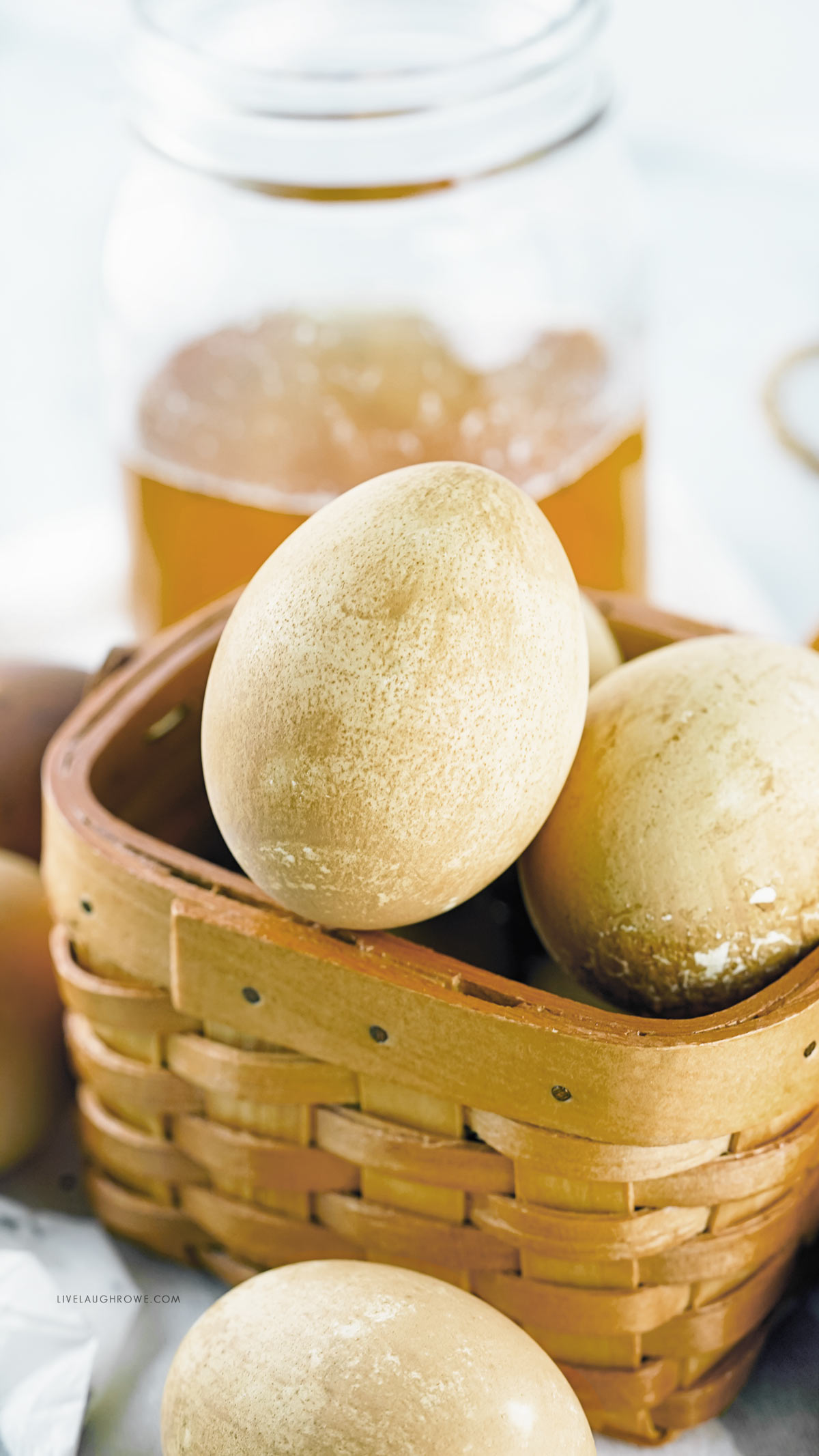 Aren't they gorgeous? I love the minimalistic, wooden color and all the unique markings. It's quite lovely.
You might know that pastels aren't my go-to colors if you've been around the blog long enough. Hee hee. However, I love Easter. And, of course, I've shared plenty of fun, colorful Easter crafts over the years.
Nevertheless, these tea-stained eggs won my heart pretty quickly. I sent a picture to my sister, and she said she liked how they looked like wood. I concur. What do you think?
What can I use to dye eggs naturally?
red cabbage
onion skins
coffee/tea
turmeric
beet root
blackberries
and more.
It's incredible how we can transform ordinary brown or white (hardboiled) eggs into a rainbow of colors by dying eggs naturally. It's like magic (wink-wink).
Of course, there's always the option to buy Natural Egg Dyes. More options on Etsy too.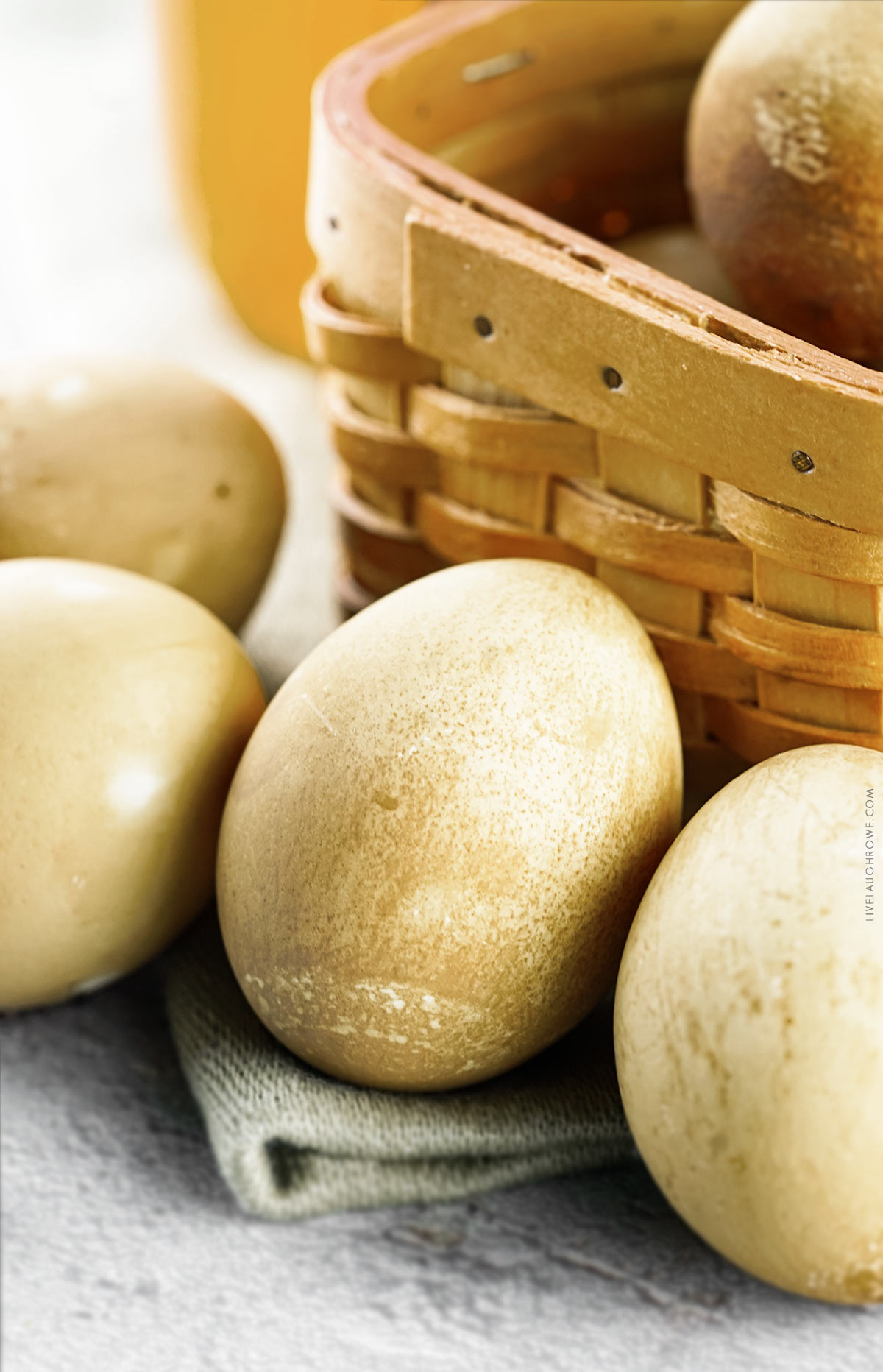 Natural Egg Dye using Black Tea
Ingredients:
Boiling Water
Tea Bags
Vinegar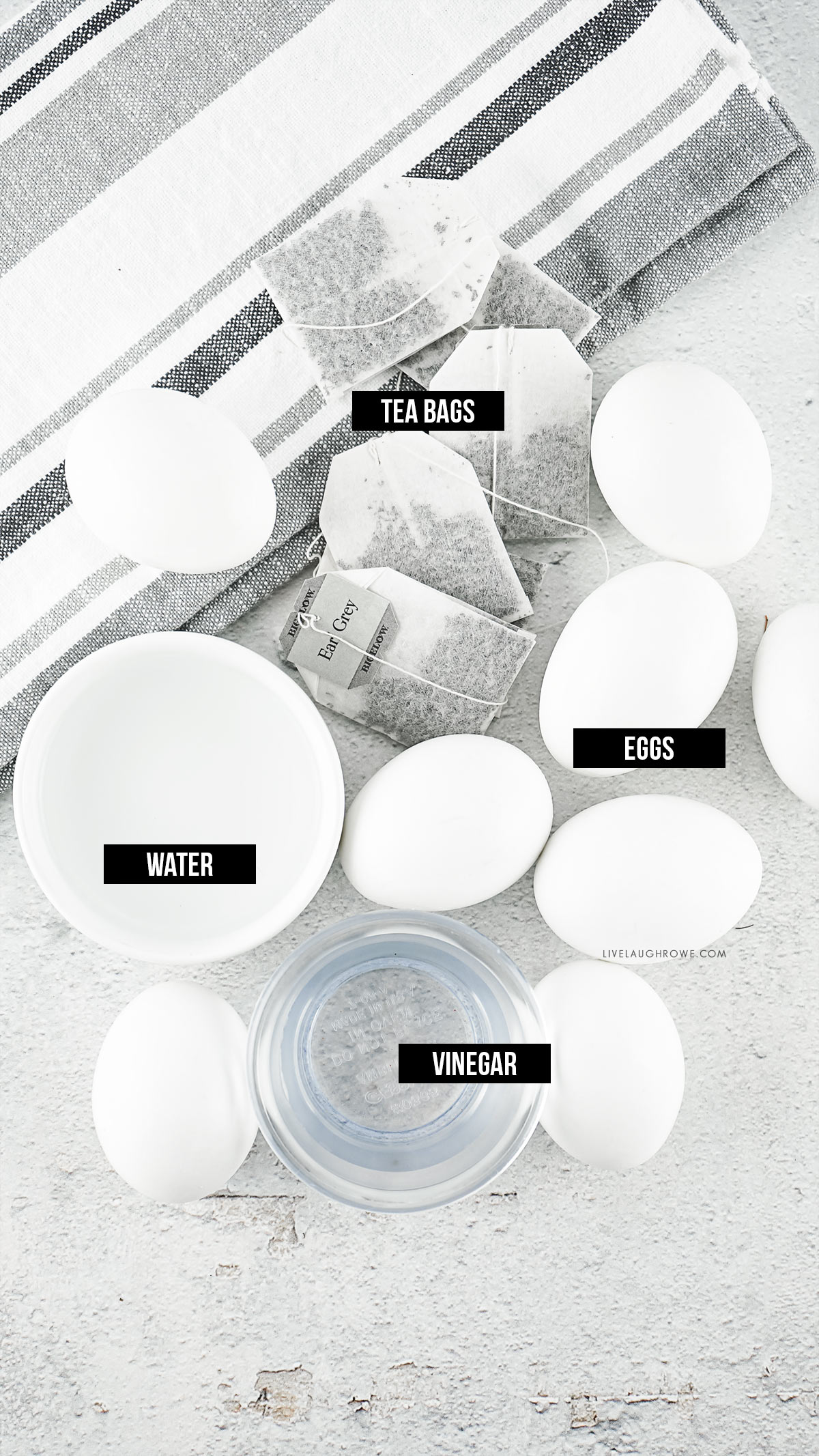 Instructions: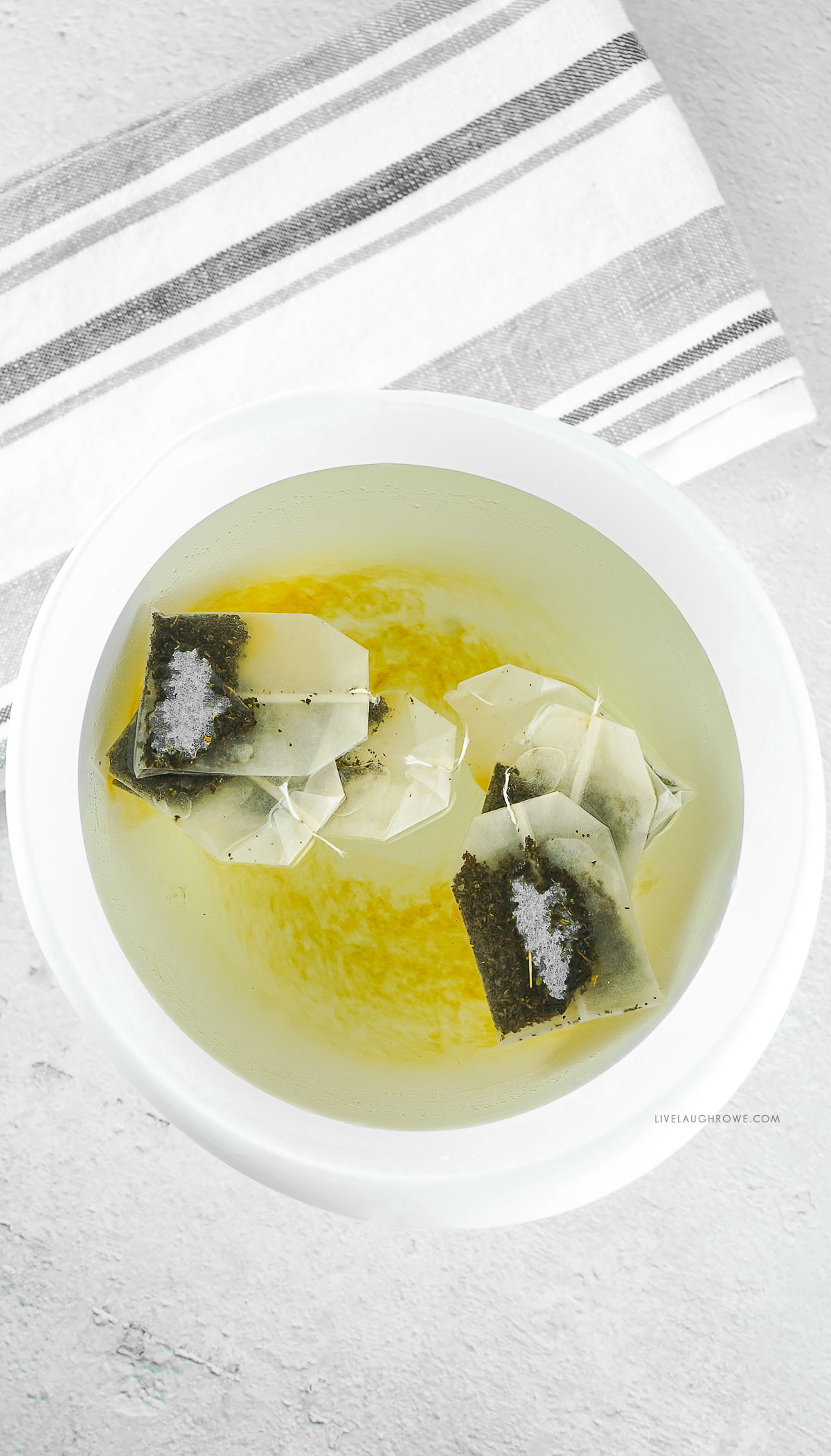 Place tea bags in water to steep for 10-15 minutes. Remove tea bags and stir in vinegar.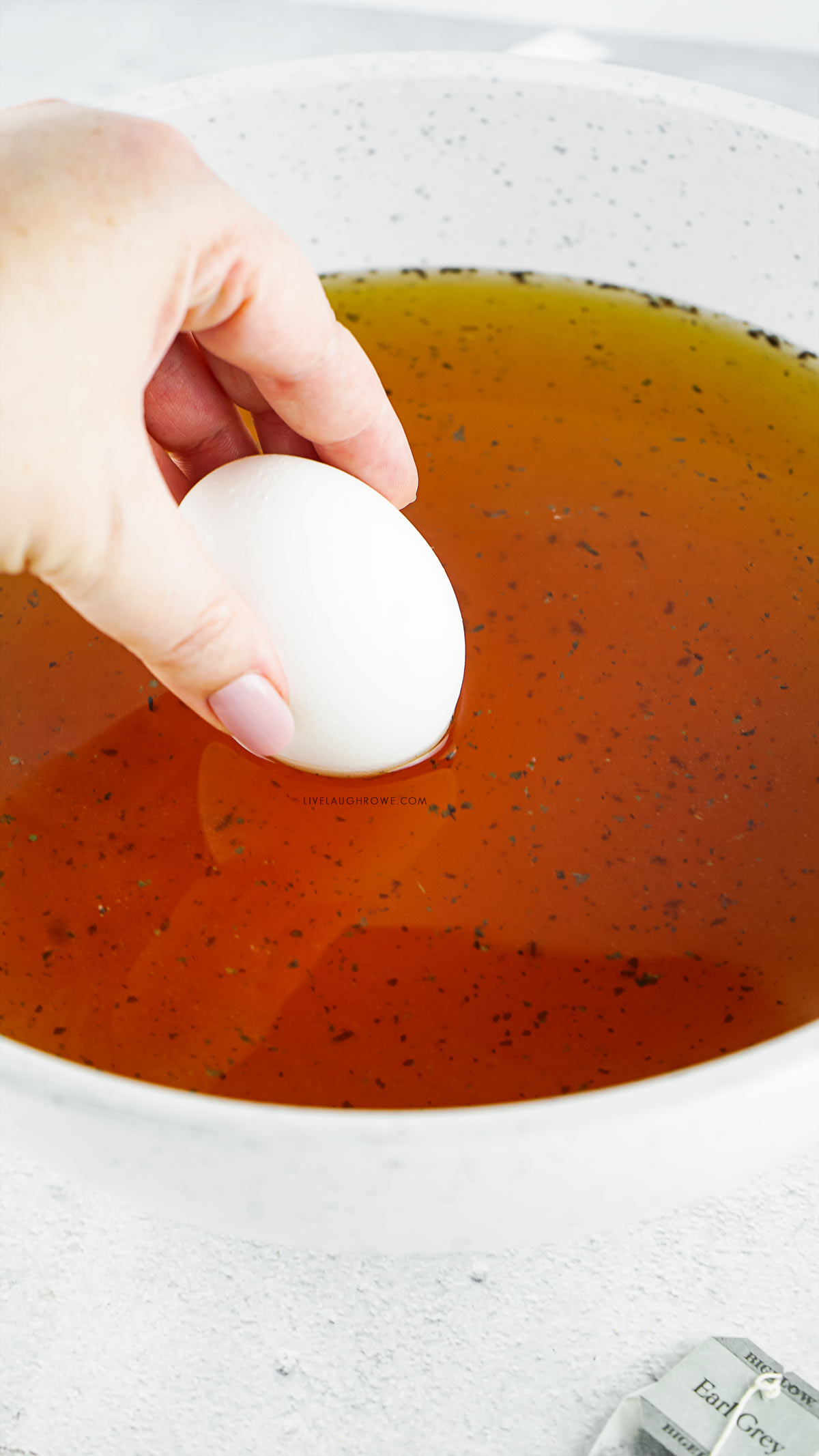 Add eggs and allow them to set in the dye mixture for 8 to 10 hours.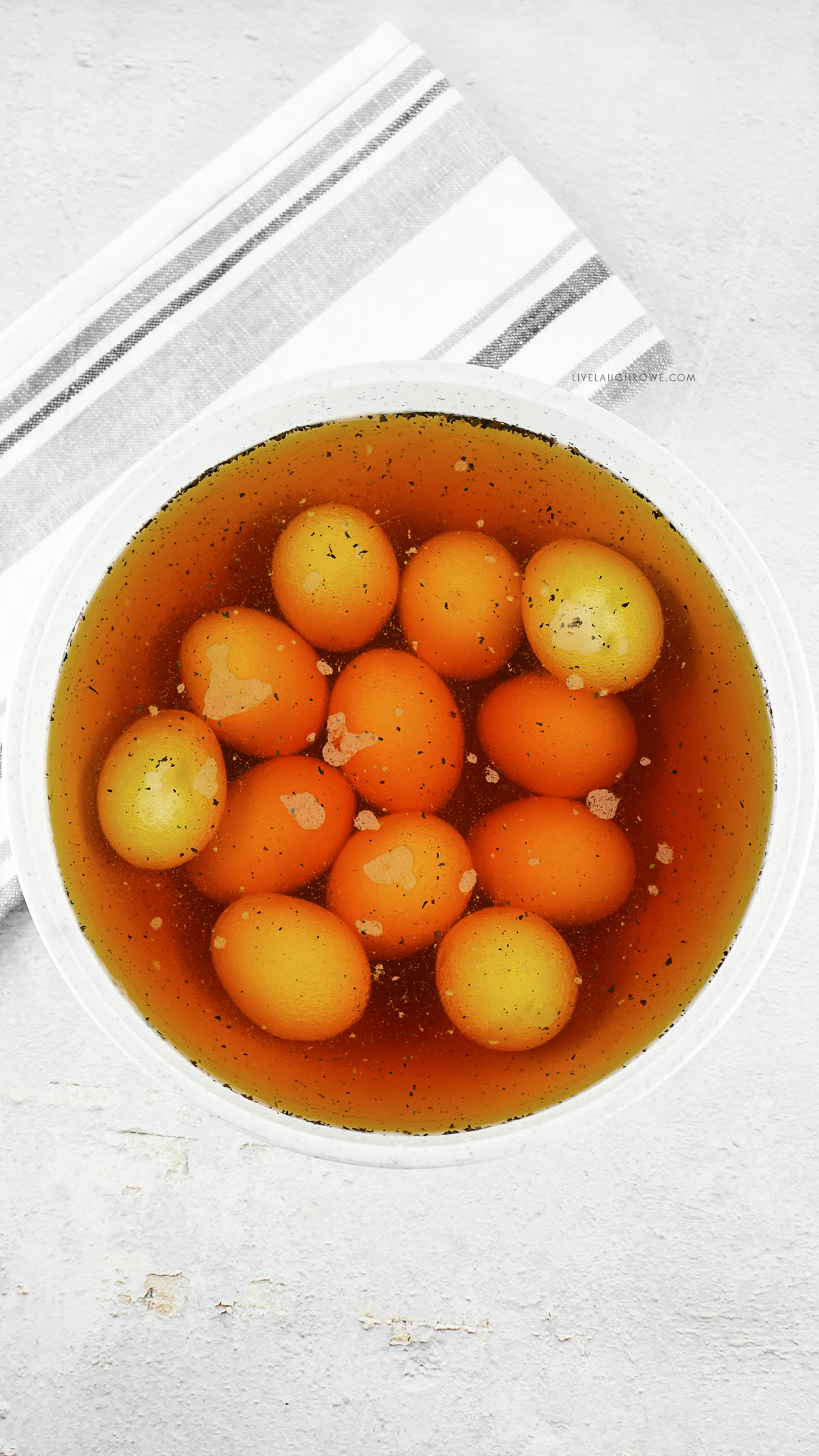 And voila! Beautiful and simple tea-stained eggs. As you can see, a tea bag came open in the process (oops) but didn't impact the outcome.
Notes: Varying times will result in different shades of brown; a little experimenting might be fun. The black tea dye can be used for several batches of eggs if necessary.
Other Easter posts to check out:
Scrap Fabric Easter Wreath
Easter Sunday Tablescape
Polymer Clay Ornaments for Easter
Easter I Spy Printable
So who's ready to have some fun trying a DIY natural egg dye this year? ME!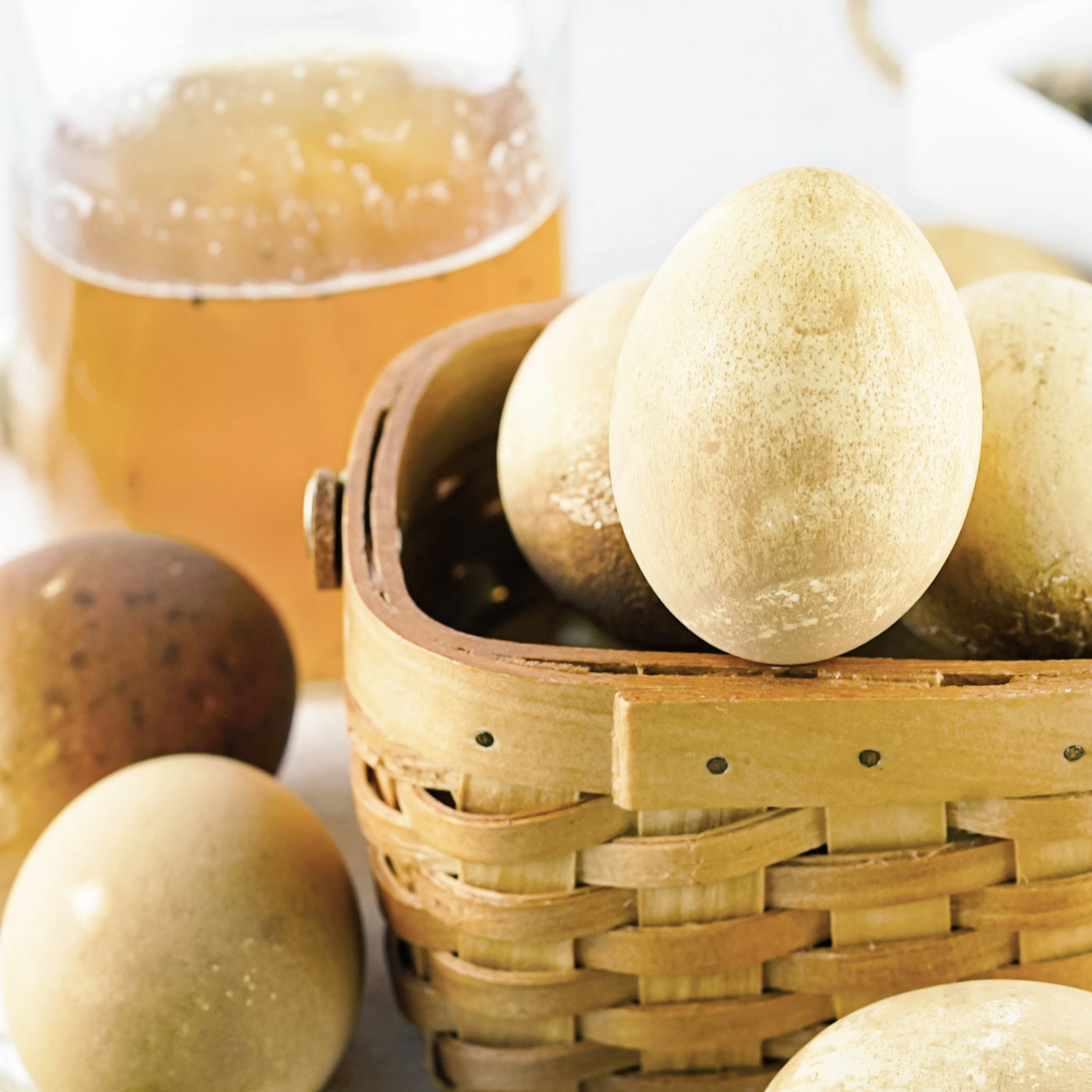 Black Tea Easter Egg Dye
Skip the store-bought dyes this Easter and give this natural egg dye using black tea a try! The eggs turn out gorgeous with their own unique, beautiful markings.
Ingredients
Hard-Boiled Eggs

Water, boiling

8

Tea Bags, single-serve size

1

tbsp

Vinegar
Instructions
Place boiling water and tea bags in a large heat-resistant bowl and let it steep for approximately 10 minutes (or more).

Remove and squeeze the tea bags over the water, then discard them.

Add vinegar to the tea and water mixture.

Add eggs to the water. Check on them occasionally until the desired color is achieved. Pictured eggs set in the dye mixture for approximately 8 hours.

Remove the eggs from the water and place them on paper towels to dry.
Notes
Substitute four large tea bags for the eight small bags if you'd like.
For these instructions, one dozen eggs were dyed at a time. The tea water can be used for several dozens if need be.
Varying the dying time will result in different shades of brown.
If one of the tea bags should break, no harm is done — it won't impact the process.
If you don't have vinegar, lemon juice makes a great substitution.