This tea party game is perfect for your next tea house visit to keep the kiddos busy. Hosting a Mother/Daughter tea party? What a fun party game for the attendees — and you can't beat FREE!
Tea Party Game | I Spy Printable


A reader (Hi Liz!) e-mailed me back in February. Liz had mentioned that she loved hosting tea parties and wondered if I would consider a Tea Party themed I Spy Printable. I thought it was a fantastic idea!!
life is like a cup of tea
to be filled to the
brim and enjoyed
with friends.
I remember hosting an afternoon tea party a few years back — and even offered iced tea! It was a blast. The favors were a big hit too.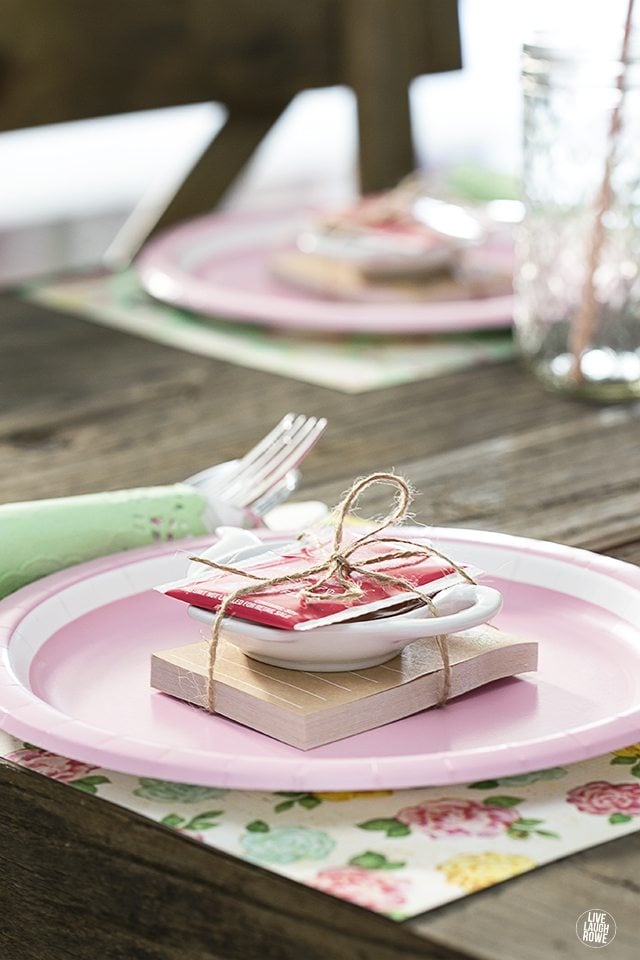 And if you're not one for hosting a tea party — there are tea houses just about every where to try out! I've been to two or three in my area, each with a very different menu and feel, but lovely nonetheless.
If there is one thing I love about tea houses, it's the FOOD! Haha. Quiche, scones, desserts — and tea! However, I'd have to say that quiche is my all-time fave. I could eat quiche everyday, especially quiche with crust. My mouth is watering just thinking about the quiche I can't have right now. Insert face palm.
Anywho, I've made some wonderful memories visiting different tea houses with friends and family. There are some pretty amazing tea flavors out there too.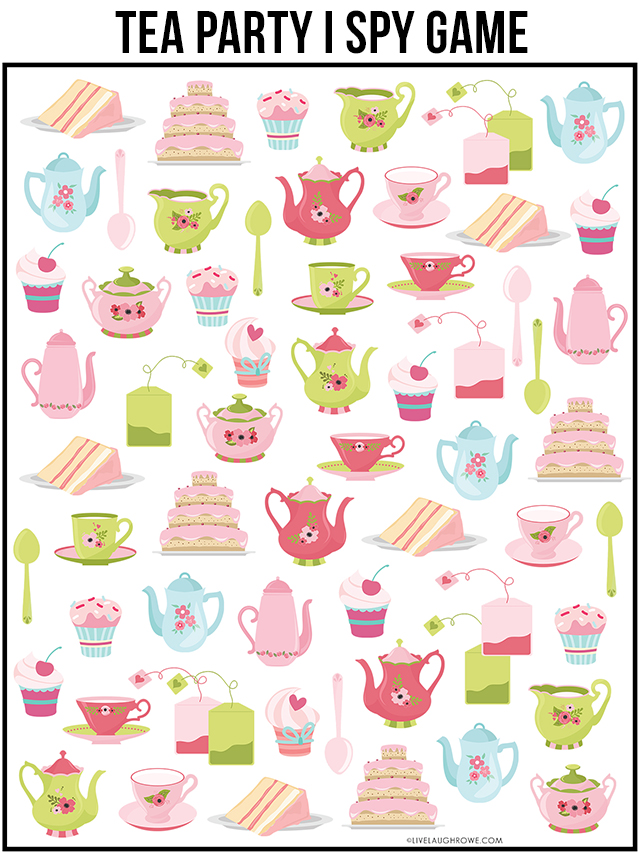 This printable/game makes me smile. I love the colors, all the different tea pots, sweet treats and more. And if you love tea, you'll probably enjoy a quick game while enjoying a cup of tea!
There are few hours in life more agreeable
than the hour dedicated to the
ceremony known as afternoon tea.
-Henry James
Now, let's get this parTEA started, shall we? Enjoy!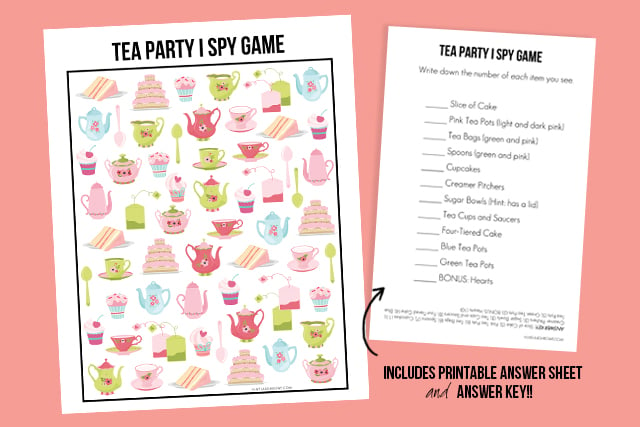 *Please Note. Printables and downloads designed by Live Laugh Rowe are for PERSONAL USE ONLY. Please do not alter the file or claim it as your own. This file is not intended for resale, nor are the printed versions of this file. Clipart was purchased from Graphic Passion and Huckleberry Hearts.
If you should have difficulty with the PDF not printing, I'd recommend that you save the file to your computer and then print the place cards from there. There's apparently an Adobe issue that is out of my control and many readers have had difficulty with some of the printables. I apologize for any inconvenience.
Check out these I Spy games as well:
Birthday I Spy
Easter I Spy
Summer Vacation I Spy
Star Wars I Spy
….. and more!
Hugs + Kisses,