Happy Saturday from mi hogar a tu hogar! 🏡 I hope you had a great week. Mine was incredibly busy, so I'm thrilled the weekend has arrived! Woo-hoo.
At one point during the week, I wished I could've taken a long stroll on the beach to clear my mind and listen to the waves. Beach therapy…. sounds like perfection on a cold overcast day or even when my mind needs an escape. Ya know?
I'm not sure I've ever shared this, but to calm my restless mind each night, I fall asleep to worship music. I've been doing this for years, but lately, as things often feel out of my control and spiraling, I look forward to this time to just listen and meditate on the words and God's promises over my life. I created a playlist with some of my favorite songs. It currently has about 33 songs. One of my current favorites is called Only Jesus by Community Music. So good! Maybe it will bless you too.
Miscellany:
1. Mom's Surgery. My mom had a knee replacement this week. I was at the hospital with my mom and dad from 9:45 p.m. until about 5 p.m. It was a long day, but everything went well. Praise the Lord.
Her right knee was done in March 2019, so she knew what to expect. However, she said it was a little more painful this time. There was a lot of arthritis in there. We both agreed that the short-term pain would pay off for long-term relief.
The worst part of the day was wearing a mask. I swear those things are traumatic for me and take me back to the days of lockdowns and all the fear we lived in as a country. Our hospitals plan to keep the mask mandates in place, which is unfortunate, especially for the staff.
Please understand that I have complete respect for those who choose to wear masks or for facilities that mandate them. I'm simply stating my opinion and experiences with masks are not ideal and create anxiety.
2. Dog Trainer. Steve and I met with Michael from MMK9 this week. He spent an hour and a half discussing Nash and some of our options. I honestly thought I would feel better after we talked and had a plan in place. I didn't. 🙁
Nash definitely has separation anxiety. We were given a couple of options to think about. And we'll have to address a couple of other potential concerns. I don't want to bore you with all the details, but… I was overwhelmed by the time he left.
We're trying a bark collar for a few days when he's in a penned-off area of the house or in his crate due to the insane amount of barking. However, I don't see that correcting the anxiety, just the vocalization.
We're praying for wisdom because it's a lot right now. We want Nash to be the best pup he can be — confident and independent.
Our Parker and Buster never had anxiety, so this is unknown territory for us. I'll keep you posted over time.
3. Sushi. Remember how I mentioned our Valentine's dinner plans fell through? Well, we planned a double date with our friends Dave and Christy this week. I was stoked when they mentioned Haruno's (a popular local sushi restaurant and one of our favorite spots). YAY! It was a great night of catching up and enjoying our favorite sushi rolls.
The Oh My God roll is my absolute favorite, and it's served on fire. Yum! 😋.
(I'm sitting here humming This Girl is on Fire by Alicia Keys, substituting "roll" for "girl" and laughing out loud. I am such a dork). 😂🤣
4. New Post. I shared a Spring Printable this week. Be sure to swing by and download or save…. especially if you like daffodils.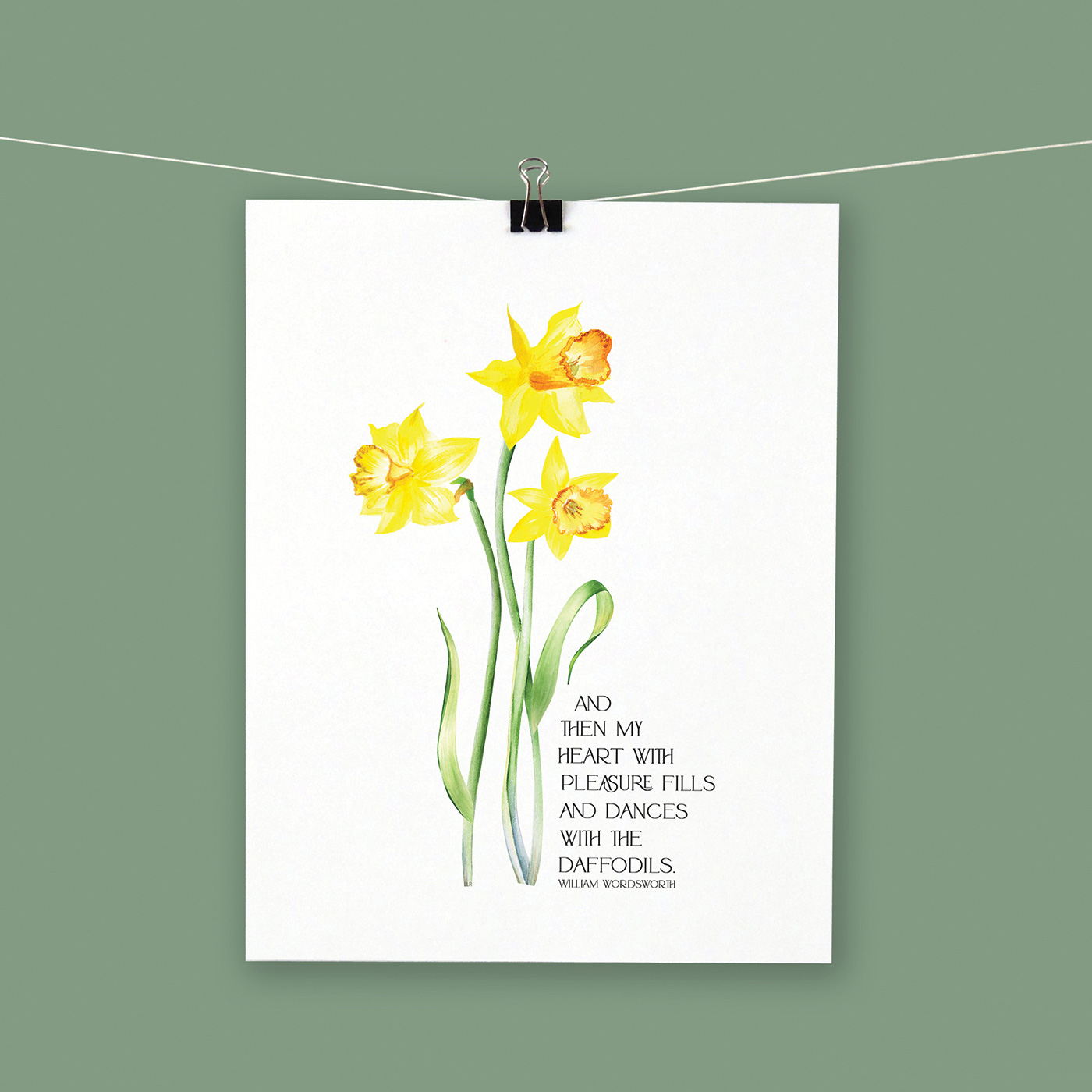 5. Shein. Are you familiar with this women's clothing website? I've heard about it and scrolled through it a few times, but I've never bought anything… until this week. Last summer, I fell in love with a couple of linen jumpsuits from Target and noticed that Shein had several jumpsuits on their website. Considering they have a low price point and a reasonable return policy, I thought I would order a couple. I'll let you know. I'm always skeptical of low prices from online stores, so we'll see.
Jumpsuits are my friend right now when feeling bloated and seeing some weight gain. Do you wear any jumpsuits?
6. The Story Behind the Story with Mike Rowe. My parents have been talking about this show on TBN for a while now, and I was sitting with my mom for a couple of hours this week and watched an episode. It's really great and so interesting! I didn't realize that TBN was free, either.
The show is based on Mike's podcast "The Way I Heard It," where "he tells true stories you don't know, about some famous people you probably do."
I hope you'll check one or the other out.
7. Puffer Totes. Apparently, the quilted/puffer totes are trending hard these days. I'm not sure how I feel about it. I found this quilted tote that was reasonably priced and has good reviews overall, but I'm just not sure if I can see myself carrying one of these. What do you think about these bags?
Around the Web:
These Concrete Jewelry Dishes.
This Boho Rattan Trivet (I'm obsessed). 🥰
These Marble Coasters (I didn't know I needed them). 🤭
Spring is a great time to Host an Afternoon Tea.
Make and Wear a Pipe Cleaner Crown!
This Easter Bunny Doormat. 🐰
These Easter Place Card Holders.
These Vintage Crock Spring Flower Arrangements.
This Lemon Blueberry Bread.
These Mini Strawberry Galettes.