This is one of the hardest posts I've ever had to write, which is why it's taken me over 5 weeks to pull myself together enough to sit and share this news through the tears. Our sweet Parker Posey crossed the rainbow bridge on Thursday, July 15th around 2:30 p.m.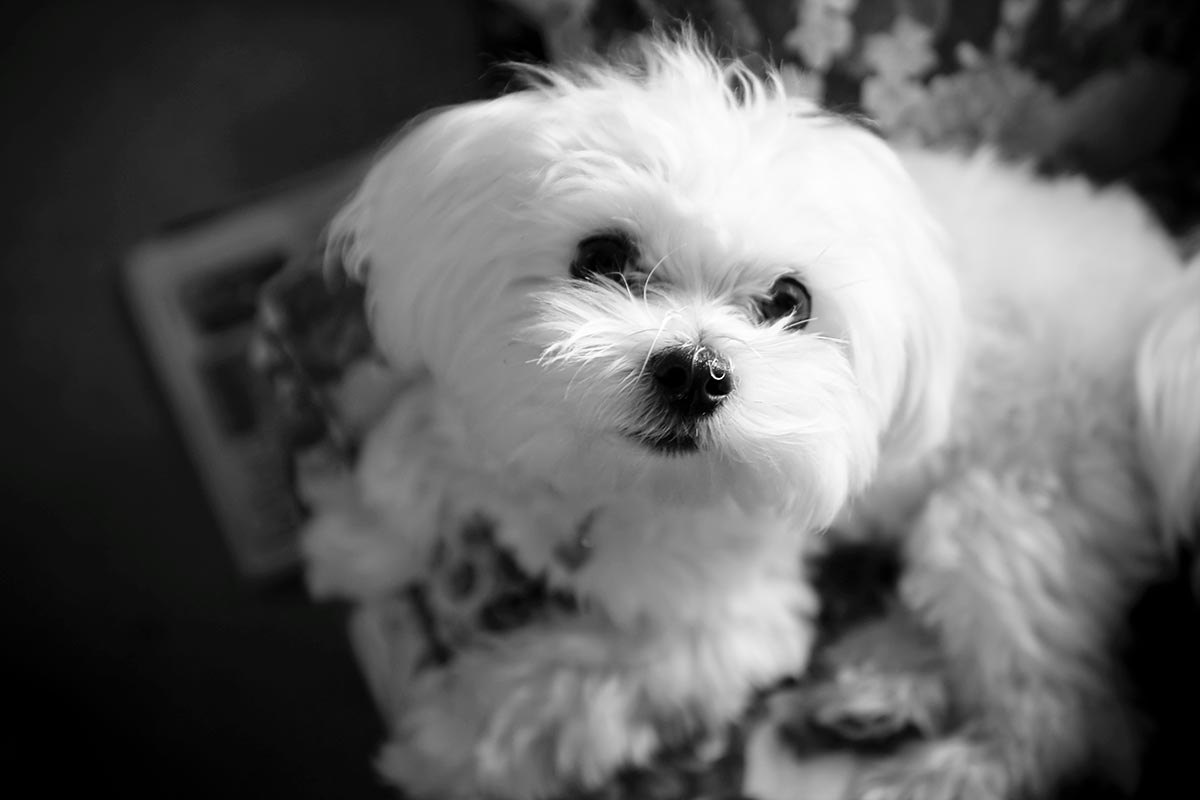 As many of you know last August (2020) we lost our sweet Buster unexpectedly. Life changed so much and it almost took me an entire year before I finally started feeling like myself again.
Parker was my saving grace. He continued to be my walking buddy, tv watching buddy, napping buddy, and always loved to sit on my lap or snuggle up beside me.
It was a blessing.
Truly, a blessing.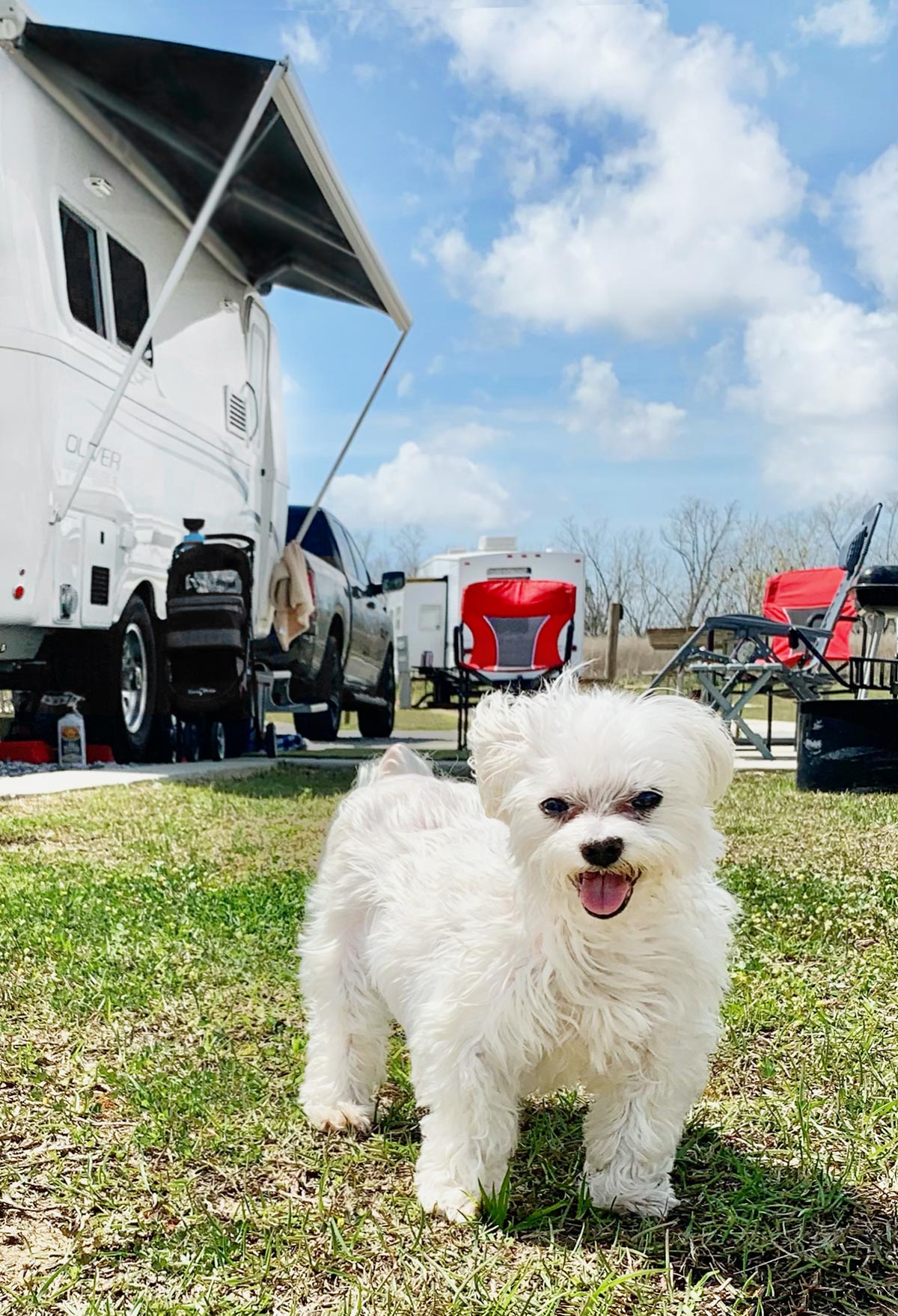 I put together a short memorial video in memory of Parker Posey… I had to work on this in small increments amongst many tears.
Parker's Decline
However, Steve and I also began to notice Parker's decline. We were frequenting the vet more often, watching him struggle with his blindness, he started to get finicky with eating and the list goes on. Bless his heart, he had such a hard time finding the water bowl.
Parker faced so many physical challenges. It started with a fall off our deck in St. Louis, leading to White Dog Shakers Syndrome. He was on steroids for many, many years. Neurologically, he faced some additional things and even underwent a spinal tap.
Sadly, we never found a way to help him other than the steroids. Shortly before we moved to the Springfield area from St. Louis, we started to notice signs that he was losing his sight and in the last couple of years he was diagnosed with pancreatitis. The poor little guy just couldn't catch a break.
We knew we were going to have to make an impossible decision. I emphasize the word impossible because no one ever wants to make that heart-wrenching decision.
When we did decide to schedule the appointment, I remember my vet saying that if and when we made our decision, we needed to commit to it.
I'll be honest, as the day grew closer, I wanted to cancel the appointment. Selfishly, I wanted to hold on to my sweet Parker forever (knowing that was entirely insane and impossible).
However, I also knew that I would be facing many dark days of sadness and loss.
Another piece of my heart died with Parker on that day. Sniff-sniff.
I got Parker back in February of 2008. Steve and I had gotten engaged in November of 2007 and I was making the move to St. Louis. I wanted a roomie. Enter Parker.
Steve thought I was insane taking on such a big responsibility while starting a new job, planning a wedding, etc. Nevertheless, upon meeting Parker — he knew exactly why I wanted to call him mine.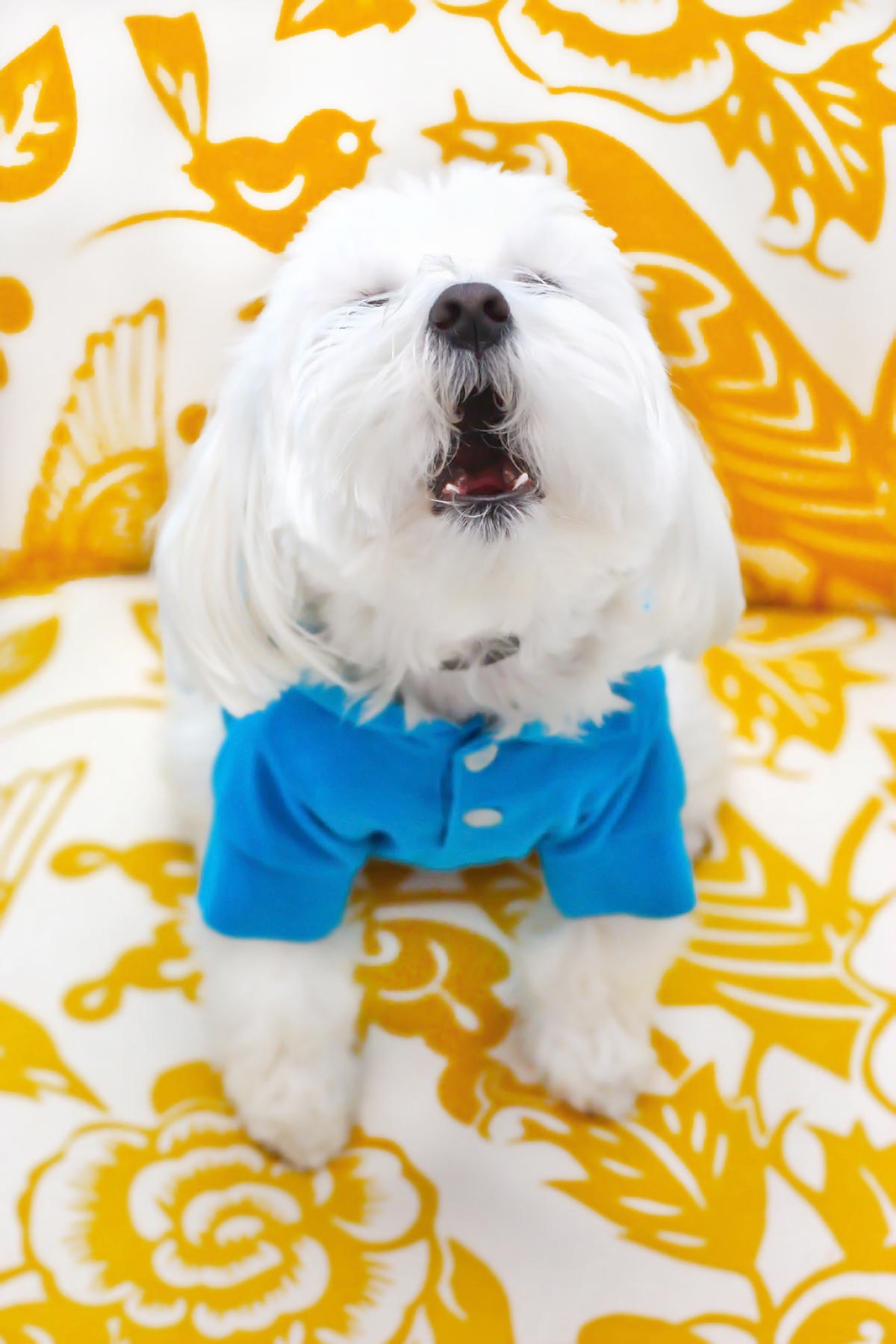 Parker brought so much personality and joy into our lives. While I may cry a lot, one day I know I will smile with joy at the happy memories we made with him over the years.
Always in our Hearts
Steve and I haven't known a day of marriage without Parker. He's been with us from the beginning. He was our little cuddle bug. He loved to be held, loved to sing with me, loved feeling the wind on his face in the car, loved when the family came to visit, and could eat us out of house and home.
My sweet boy.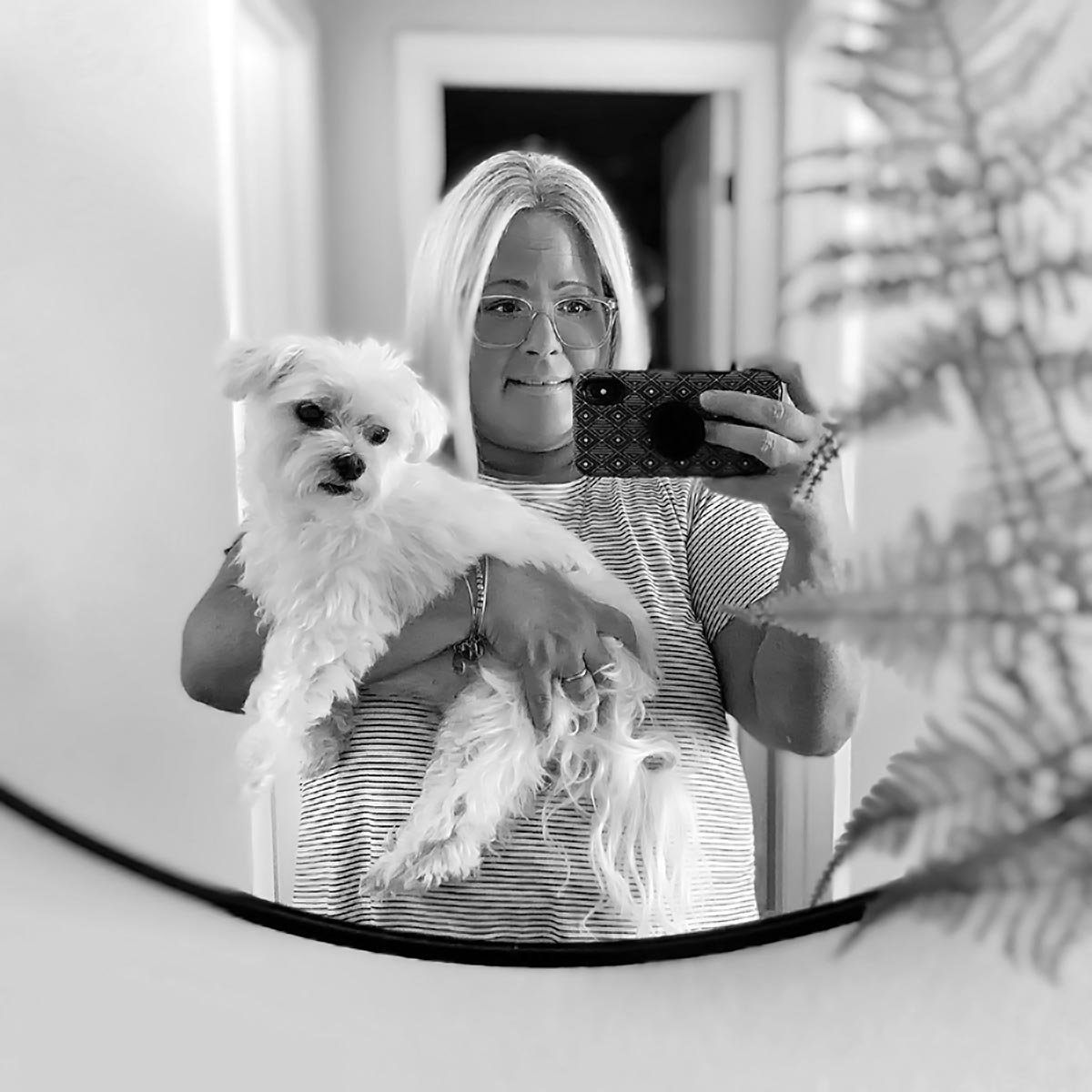 We loved him with every fiber of our being. My heart is broken and yet I know that he is whole again and (hopefully) he's playing with Buster and Sydney (my sister's sweet schnauzer that passed).
Since his passing, a white butterfly has made several appearances in our backyard. I believe it's Parker letting me know he's close by in spirit.
Our New Normal
Life has changed for the Rowes. The house is soooo quiet and empty. We've committed to waiting a year before considering getting another dog.
I'm currently getting my dog fixes from my sister's schnauzer (Max), my parent's Havanese (Bella), and my friend's lab (Jackson).
I'm still a hot mess most days. After caring for dogs for 13-1/2 years, it's still unbearable to come home to an empty house. It's incredibly hard not to go to the back door before bed to let them out to go potty.
Men mourn differently than women, but Steve has been such a trooper putting up with my on and off weeping sessions. Worship music, walks and naps are all therapeutic for me.
Well, I wanted to be sure to share this update with you. Parker was such a big part of the blog over the years. I thought it would be nice to celebrate his life in words, photos, and video.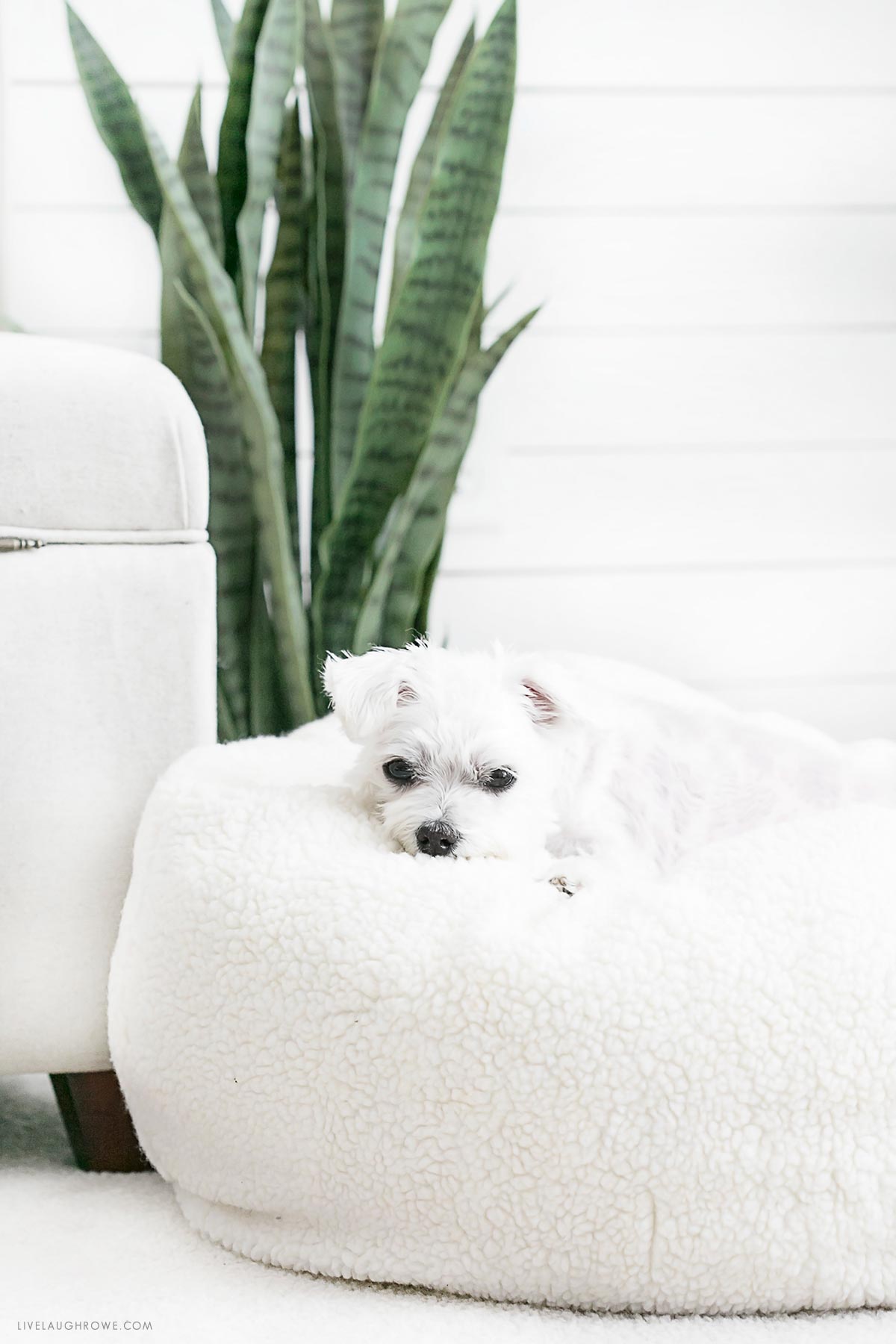 Posts where Buster is featured:
How to Train your Dog to Ring a Bell to go Potty
How to Keep Your House Clean with Dogs
Pet-Friendly Furniture and Decor
Mealtime Excitement with Alpo®
Plaid and Khaki WIWW
Awesome Pet-Friendly Carpet
Backyard Date Night and Memory Making
Holiday Wishes from Buster and Parker
(and many more) ❤️
Thank you for your support and continued prayers. Please be thoughtful if you should decide to leave a comment.