Hello-hello-hello-hello from a beautiful, sunny day here in Missouri. I don't know about you, but I was ready for the weekend, so 🥂 CHEERS 🥂 to a couple of days where I've penciled in some white space! I hope you can say the same.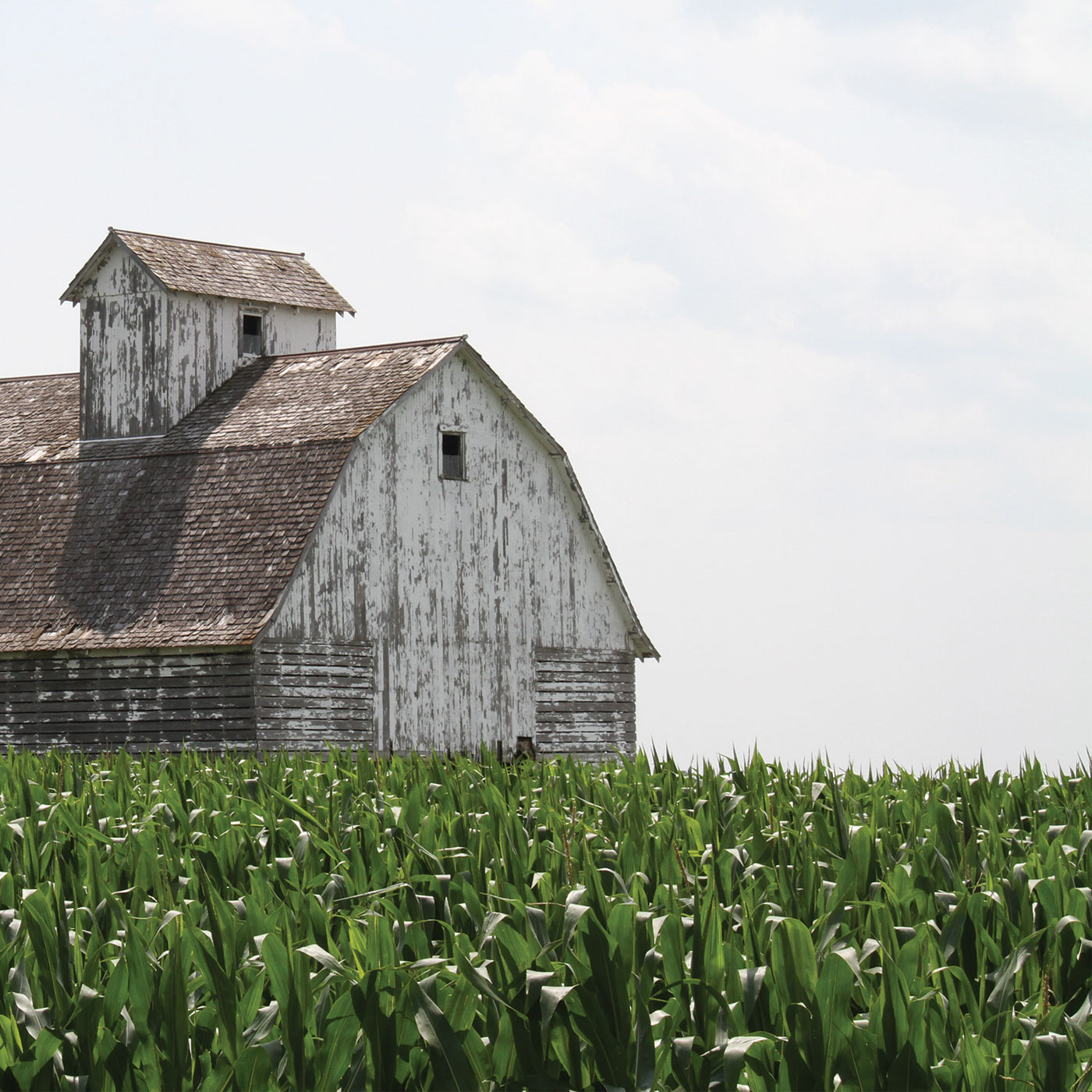 Some days I feel like a broken record. It was another so-so week around here. Insert all the rolling eyes. I know. A quick overview included getting all of our banking and finances changed to our trust (that was part of our homework from the attorney), Nash visiting the vet twice, sleep deprivation, some family things, etc.
Miscellany:
1. The Corn Farmer. There was a farmer who grew excellent-quality corn. Every year he won the award for the best corn. A newspaper reporter interviewed him one year and learned something interesting about how he grew it. The reporter discovered that the farmer shared his seed corn with his neighbors.
"How can you afford to share your best seed corn with your neighbors who enter corn in competition with yours each year?" the reporter asked.
"Why, sir," said the farmer, "Didn't you know? The wind picks up pollen from the ripening corn and swirls it from field to field. If my neighbors grow inferior corn, cross-pollination will steadily degrade the quality of my corn. If I am to grow good corn, I must help my neighbors grow good corn."
So it is with our lives… those who want to live meaningfully and well must help enrich the lives of others, for the value of a life is measured by the lives it touches. And those who choose to be happy must help others find happiness, for the welfare of each is bound up with the welfare of all. (Unknown)
2. Spring is in the Air. We had a couple of beautiful days this week. One day was in the 70's. However, I forgot about the allergies that seem to accompany spring temperatures. GULP. There were a couple of days I thought I would scratch my eyes out. LOL.
I will be sharing a Spring Gardening Essentials Printable this week. It was on my radar this past week, but life has a way of throwing curve balls.
3. Organizing. I'm slowly trying to organize some areas around the house. This past week I finally ordered these Under Sink Storage and Organizers. They worked perfectly under my sink in our master bathroom.
These storage organizers worked so well that I'll be ordering more for under our kitchen sink. I'll try to remember to take a before and after picture.
4. Nash. He started coughing a lot on Wednesday, which worsened as the day continued. I gave him honey two different times, and around 5 a.m., I was sitting on the bathroom floor with him, running a hot shower to increase the humidity and help his cough. I slept on the couch again and didn't sleep much that night due to all the coughing and movement.
WOW. It was all a lot. Lol.
So, we headed to the vet on Thursday, and he was diagnosed with kennel cough. He got it from doggy daycare. I cried a lot that day. Anywho, he's on two medications and on the mend, but he can't be around dogs for two weeks. That is very sad news for Nash; he loves playdates. 😕
I feel like we can't catch a break with this little guy. And some days, I feel like I'm being punished for a wrong decision. I continue to pray over his little body and for peace.
5. Food + Friends. I had lunch (Mexican) with a friend and dinner (Fish & Chips) with another this past week. I enjoyed the time together so we could catch up, share from the heart, and laugh.
There was a theme — we're all going through something. Life is hard. I was reminded that I might not have a large group of friends, but I sure am grateful for the handful that gets me and knows my heart. Ya know?
"I get by with a little help from my friends." – The Beatles
p.s. I'm hoping to get back on WW this coming week. I need to get back on track. I've gained too much weight this winter. That's partially why I'm very ready for the nicer weather too. I need to walk and ride my bike again. Choo choo… watch out for the hot mess express. 🚂 🤣
6. Oversized Chalkboard. I've had an oversized chalkboard in our home(s) for the past 11 years, and it's always a talking point when we have "new" guests. Last week the dog trainer kept saying how much he loved it.
I probably should add a picture of the one we built for our house in Rogersville to the post. The framing is a little thinner than the one we have now.
Anywho, the chalkboard keeps track of appointments and household reminders. If you don't have one — they're pretty easy to make, and you can customize the size!
Our first DIY Chalkboard and Instructions (circa 2012) and then the updated Oversized Chalkboard (circa 2017).
7. Target Bullseye Playground. If you live near a Target, have you taken a recent stroll through the Bullseye Playground? They have some darling Spring and/or Easter decor. I picked up a couple of things for some fun, small projects. Stay tuned! And go to Target (wink-wink).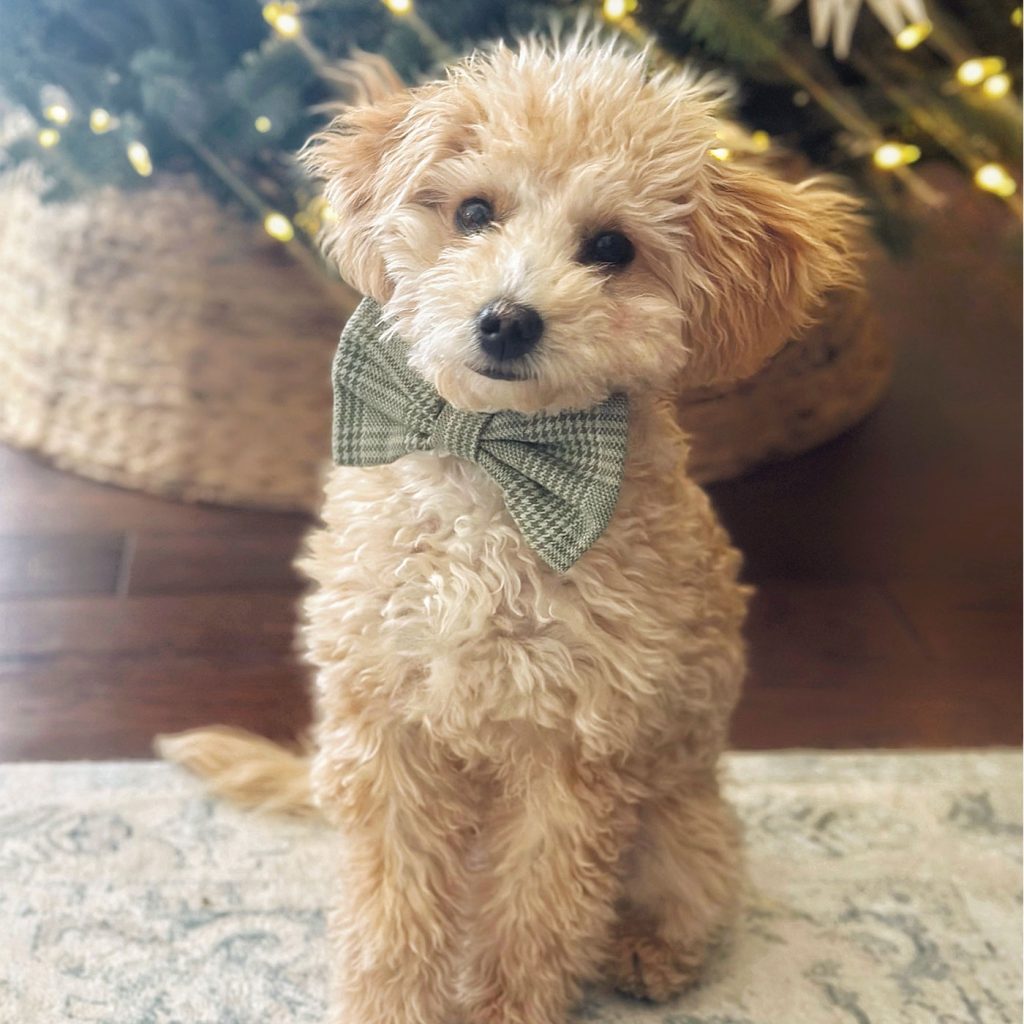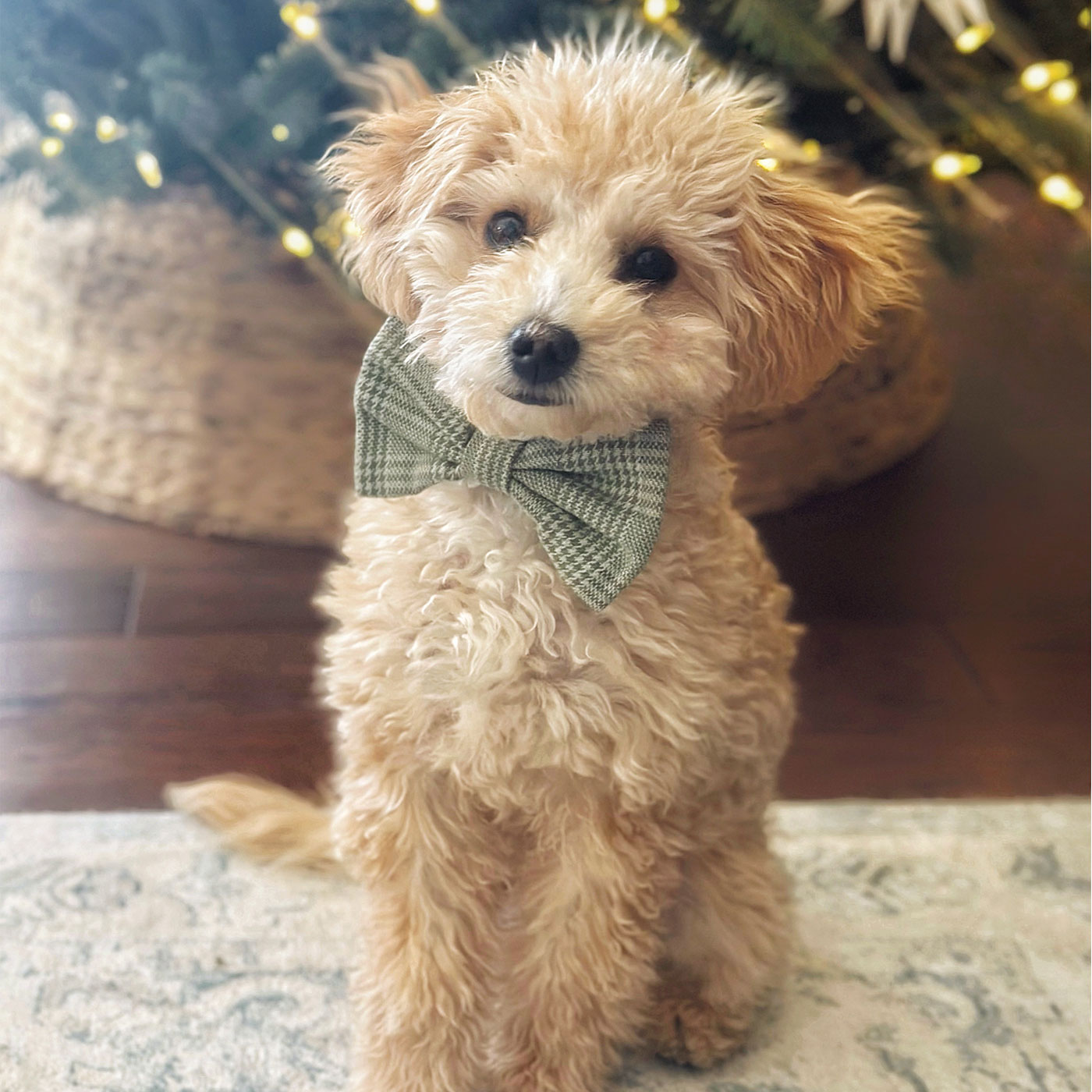 Psssst!
Hey guys. It's me, Nash. I was entered into the "My Dog Rocks" contest at a local radio station (104.7 The Cave). I could win a year of FREE grooms from one of my favorite spots, the Barker Shoppe. Would you mind voting for me? I'd be paw-sitively grateful.
🐾 VOTE NOW! 🐾

Around the Web:
This Lemon Pistachio Cake with Mascarpone Frosting.
These Candy Easter Egg Cupcakes.
This Cast Iron Wedge Pan (hello, brownie wedges).
This HUGE DIY Canvas Art.
This Floral Spring Ribbon.
These Decor Tips for any Budget.
These Photo Holders (place card holders).
These Butterfly Stickers.
This Spring Hoop Wreath.
This Ancient Coin Necklace.
15 Lists to Write at the Beginning of the Month.
One Last Hoorah: