Boo! Halloween is just around the corner and it's time to tackle this Spooky Season Bucket List. So I have one question for you… are you ready? Bwah-hahahaha.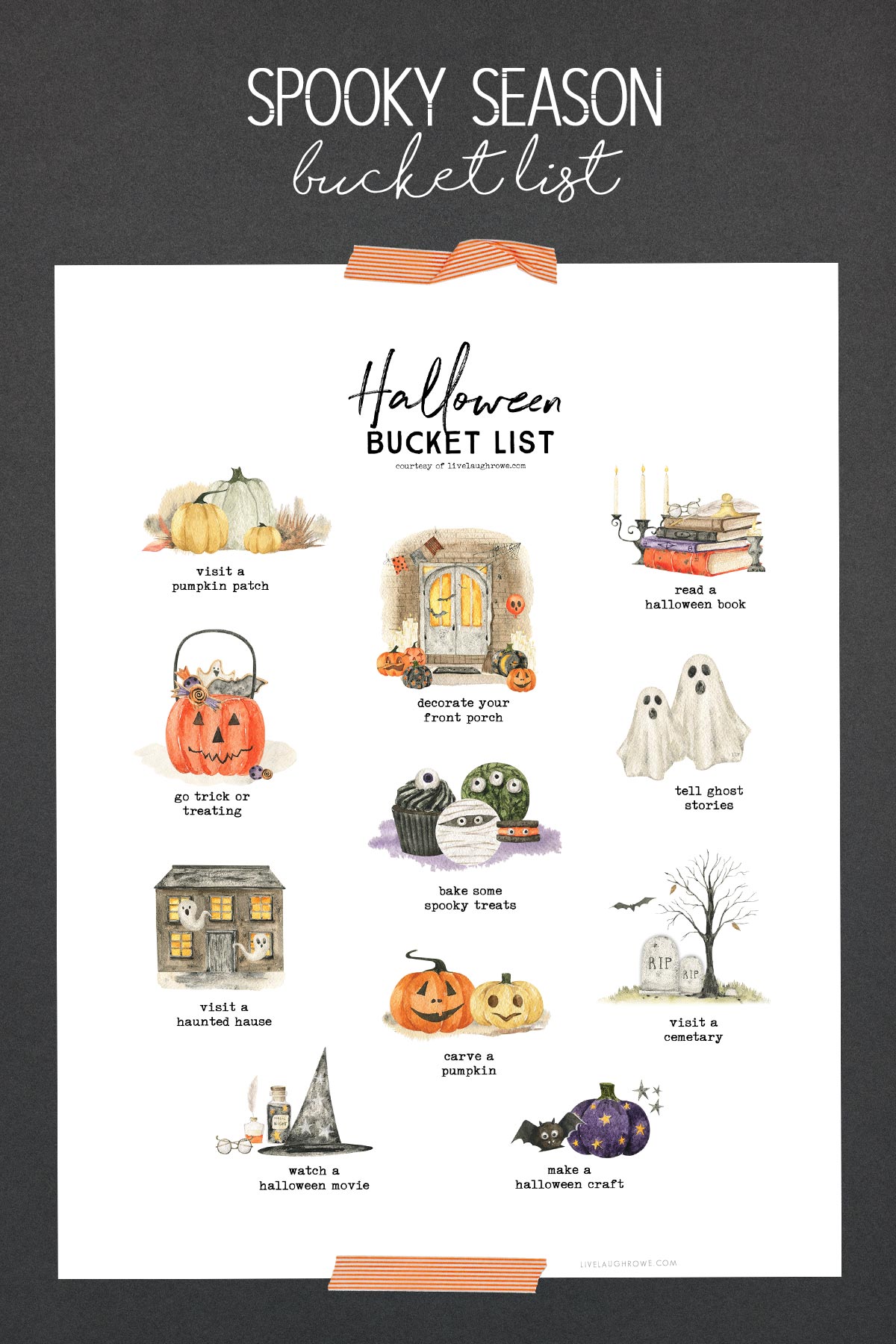 Spooky Season Bucket List
If Halloween is your jam, then this Spooky Season Bucket List might just make your day. Let's take a quick look at what this list includes, shall we.
Visit a Pumpkin Patch
Every time I think of a pumpkin patch, I think of The Great Pumpkin Patch I visited a couple of times in Arthur, IL. It certainly was AMAZING.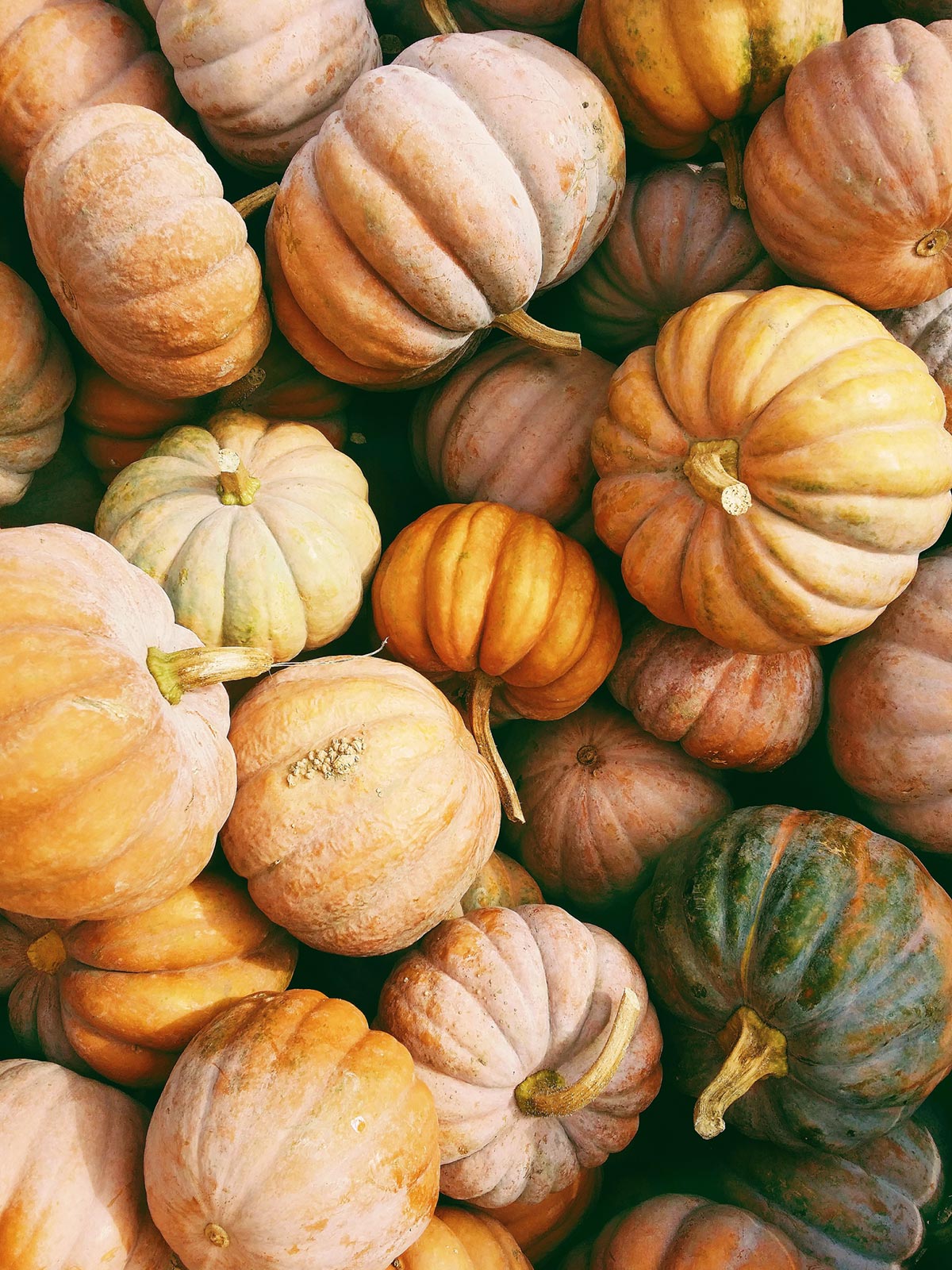 For example, there were pumpkins (duh!), mums, animals, activities for kids of all ages, pumpkin ice cream and so much more! Halloween starts at the pumpkin patch, no?
Decorate the Front Porch
I usually put out a few pumpkins and mums for Fall, but Halloween doesn't get much attention. In 2016, I went all out — and that was a first and a last. Haha.
How about you? Do you put those large spiders on your house or decals in your windows? I enjoy seeing what people do, but Halloween decor has never been my thing.
Read a Halloween Book
Here are a few that are listed as best sellers, along with a few others. And while some are for the littles, others are for kids of all ages.
The Good, The Bad, and The Spooky
Hidden Picture Puzzles by Highlights
Weird but True Halloween Facts (to scare you silly)
Gus the Gassy Ghost – you know you giggled
Maybe I should have said buy a Halloween book. 🤷🏼‍♀️ Then word searches and coloring books would count.
Carve a Pumpkin
Honestly, I haven't carved a pumpkin in years. Womp-womp-womp.
But, if you are a yearly pumpkin carver, maybe you could challenge yourself to a new design this year. Here's a book with pumpkin carving stencils.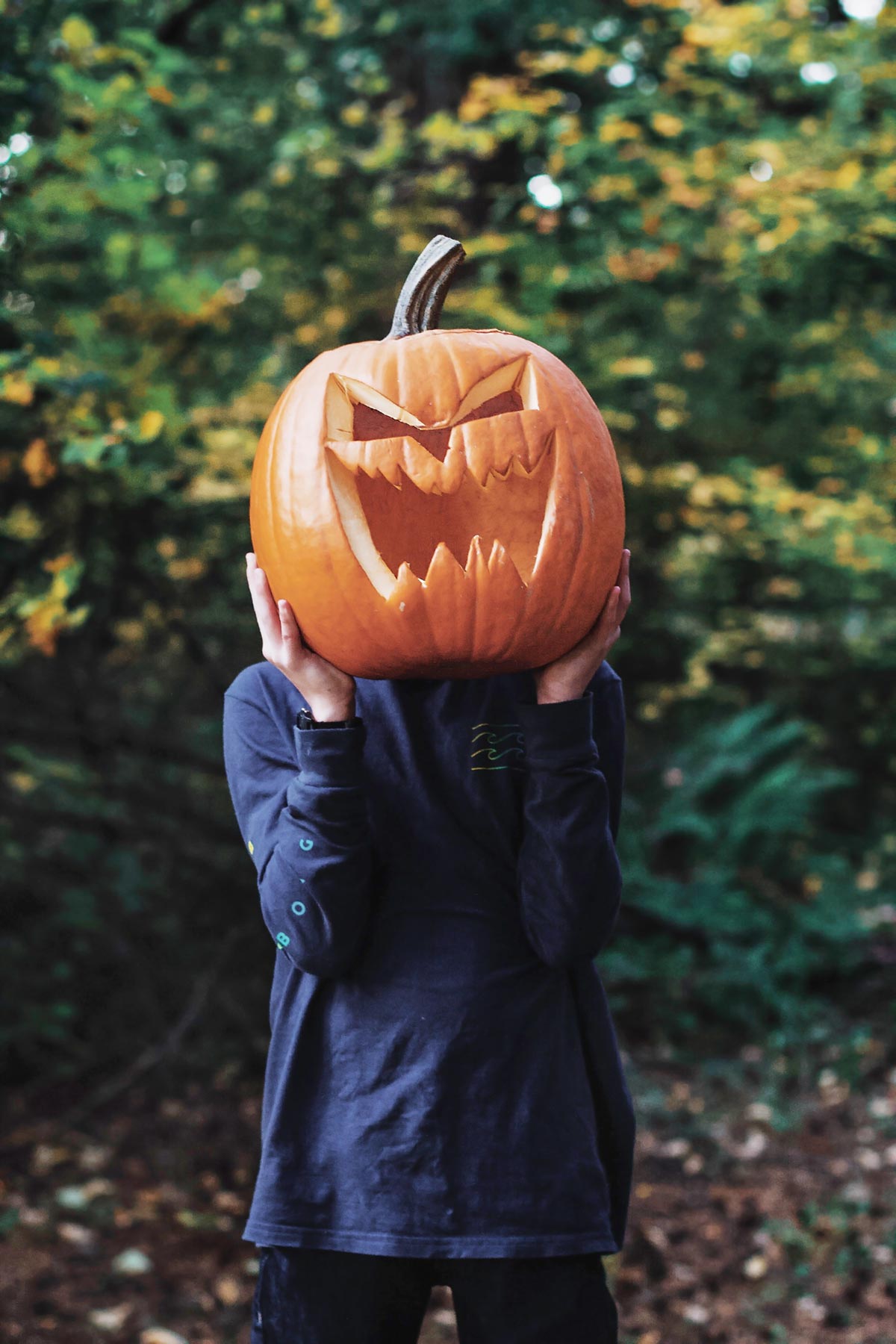 Watch a Halloween Movie
Whether you enjoy a horror film or something light-hearted along the lines of Hocus Pocus, there are plenty of options out there. These non-scary movies are more up my alley.
My sister is the opposite of me. Unfortunately, she enjoys scary thrillers. Ummm, no thanks.
Tell Spooky Ghost Stories
Remember as a kid when you were sitting around a bonfire, someone would tell a scary story? Well, that's where this comes in… here are a few stories to read up on before your next backyard campfire.
Visit a Cemetery and Haunted House
I think this one doesn't need much of an explanation. And if I'm being honest, I'm not sure I could do either, but… I bet some of you would.
My mom told me a time she visited a haunted house with my dad. She said it was a little too real. For example, people grabbing your legs and arms.
Yeah, I'm 99% sure I would have a heart attack. HA.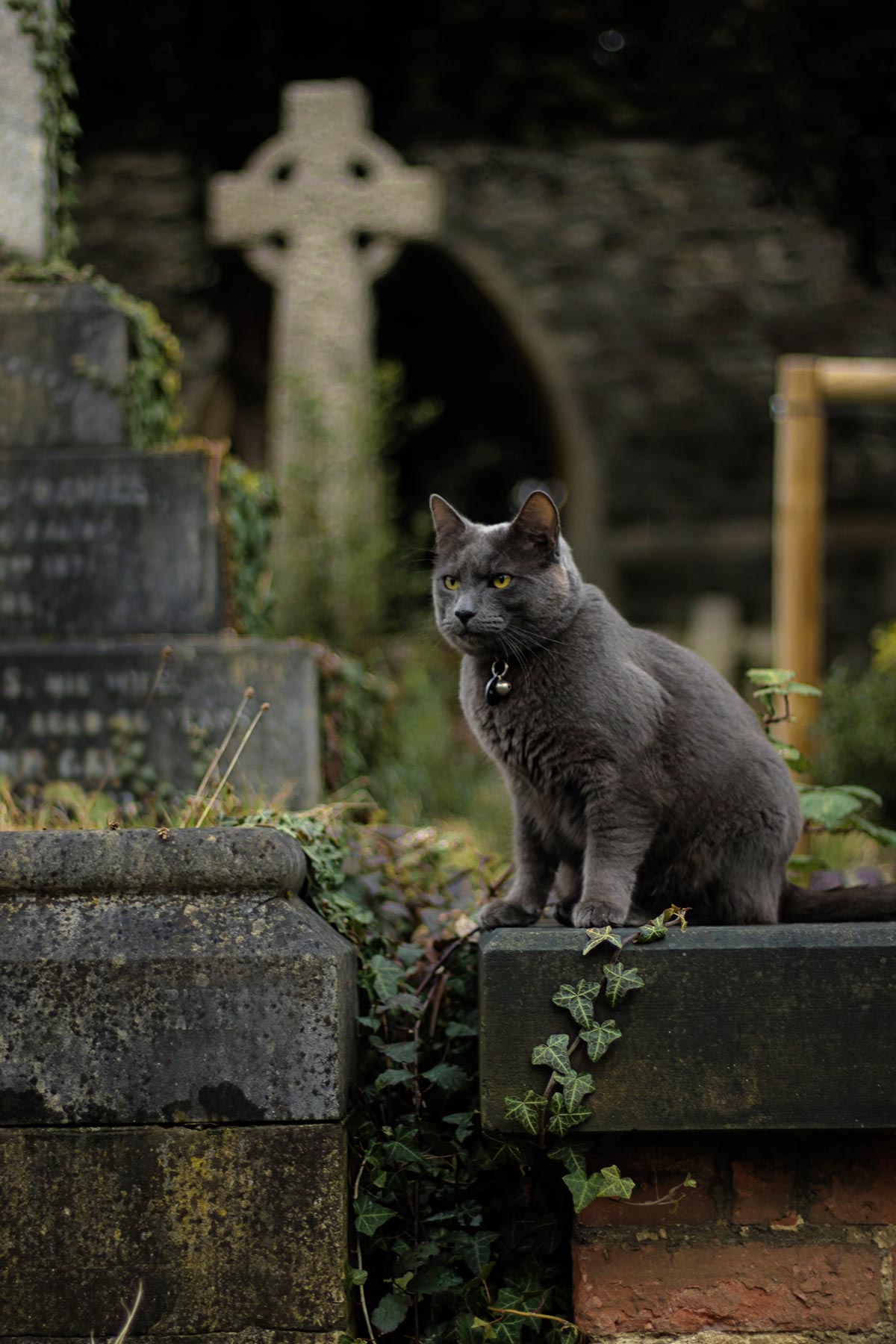 On one hand, taking a stroll through a cemetery in the daylight wouldn't be too bad. Sometimes reading the tombstones can actually be pretty interesting.
However, walking through a cemetery at night would be straight-up terrifying. To each his own, right?
Bake Spooky Treats
From sneaky little ghost cookies to witch cauldron brownie bites, there are soooo many spooky treat ideas to choose from. In short, search for spooky treats or Halloween treats on Pinterest and prepare for an overload of inspiration.
If baking is not your thing — there are lots of no-bake options too. So, go forth and be inspired.
Make a Halloween Craft
Add a little creativity to the festivities. Maybe the craft will consist of you making your kids Halloween costumes — and maybe not. Regardless, there's a lot of fun Halloween craft ideas out there for you, your friends, and/or your kids to enjoy.
Here are just a few:
Halloween Party Favors
Book Page Wreath
DIY Halloween Village Vignette
Rustic Ghostly Garland
Steampunk Pumpkin
Mummy Chocolate Bars
Painted Candy Corn Pots
Go Trick or Treating
The Halloween festivities usually end with a bang. Sometimes the whole family dresses up, but most of the time the kids do the trick or treating. And soon thereafter, the parents help them eat the candy. Am I right or am I right?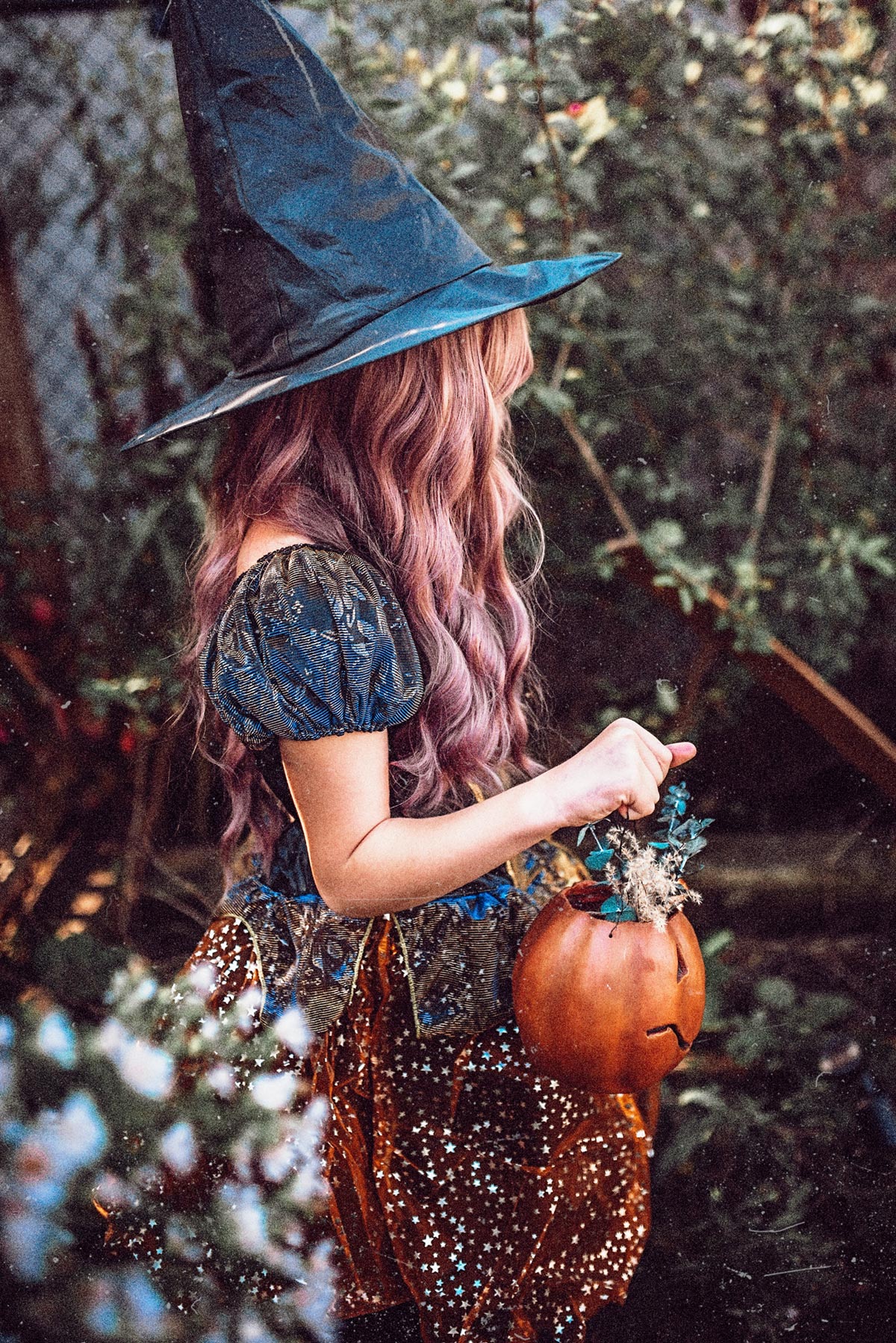 Printable Spooky Season Bucket List
Now it's time for you to print off a copy of this not-so-spooky Halloween Bucket List. Share with all of your Halloween-loving friends, co-workers, neighbors, etc. Mmmmkay?
In other words, this is too fun to keep to yourself. Have fun!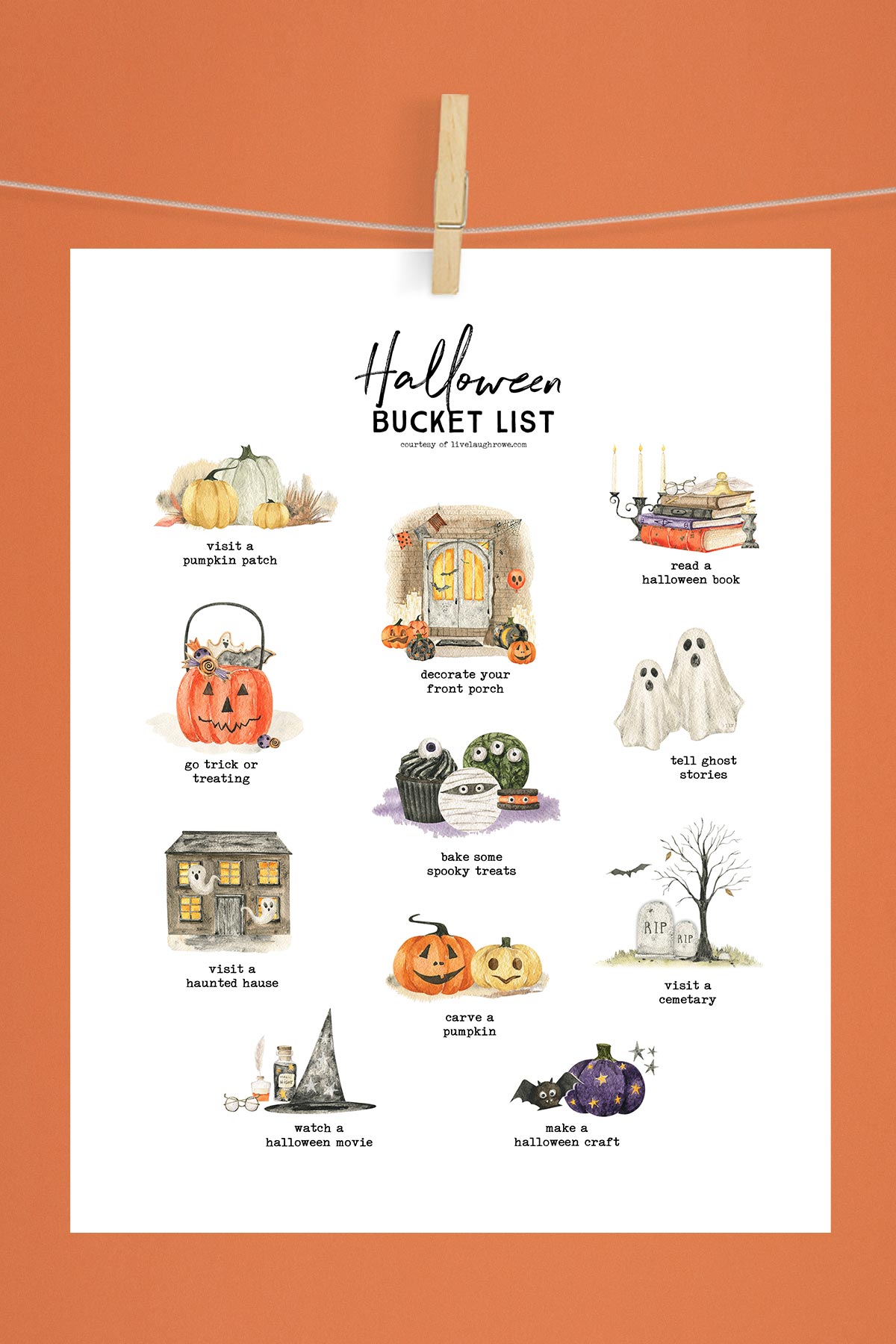 Please Note. Printables and downloads designed by Live Laugh Rowe are for PERSONAL USE ONLY. So, please do not alter the file or claim it as your own. Not intended for resale. Nor are the printed versions of this file.