Bucket List for Winter Printable
If you enjoy tackling an activity list, then today you're in luck. A bucket list full of activities that include indoor and outdoor activities — without snow. So make this winter a little more special by tackling all or some of the fun included on this Bucket List for Winter.
Be sure to sign up for my email to get
new recipes and creative ideas
sent right to your inbox!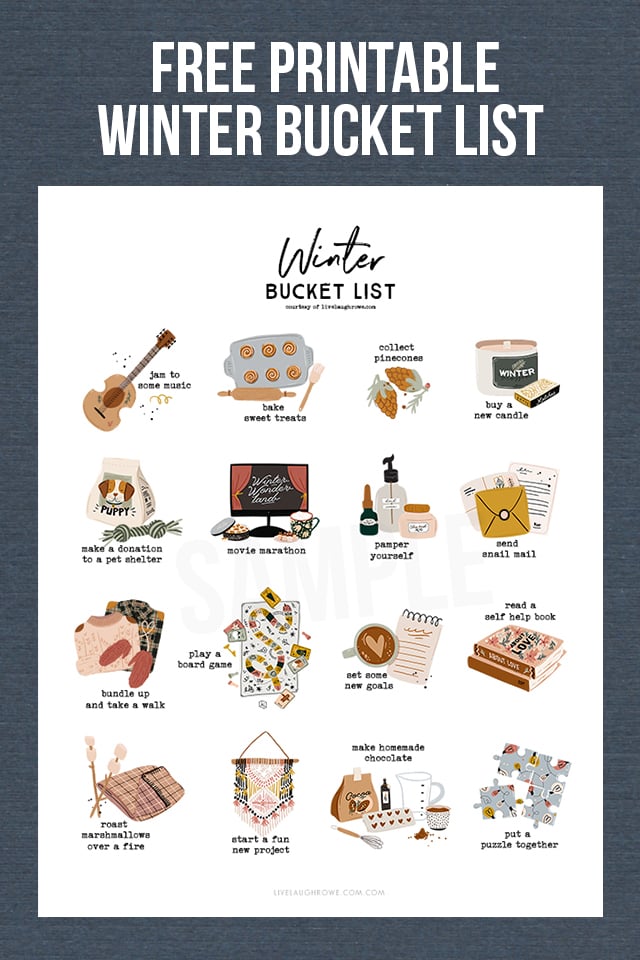 I feel like Winter has been here forever; however, we still have a couple of months to go. Haha.
A couple of years ago I shared a Winter Bucket List; however, it had a lot of Christmas type activities. Nevertheless, I thought it deserved a do-over.
So, I decided to share another bucket list with you and my goal was to be sure I didn't include any Christmas activities — and I also kept it snow-free. I know a lot of people live in areas where there isn't any or very little snow.
In short, it seemed like a bummer to have snow activities on the list if you didn't live in an area where you couldn't do those activities.
The List
And let's take a quick look at the activities you'll find on this winter bucket list:
jam to some music
bake sweet treats
collect pinecones
buy a new candle
make a donation to a pet shelter
movie marathon
pamper yourself
send snail mail
bundle up and take a walk
play board games
set some new goals
read a self-help book
roast marshmallows over a bonfire
start a fun new project
make homemade chocolate
put a puzzle together
Now that I'm taking a look at this list, I can check a lot of them off. Does buying a puzzle count? Hee-hee. To clarify, it looks like I have six left to do. Not too shabby.
How about you? Well, the good news is that there is certainly plenty of time to get them done.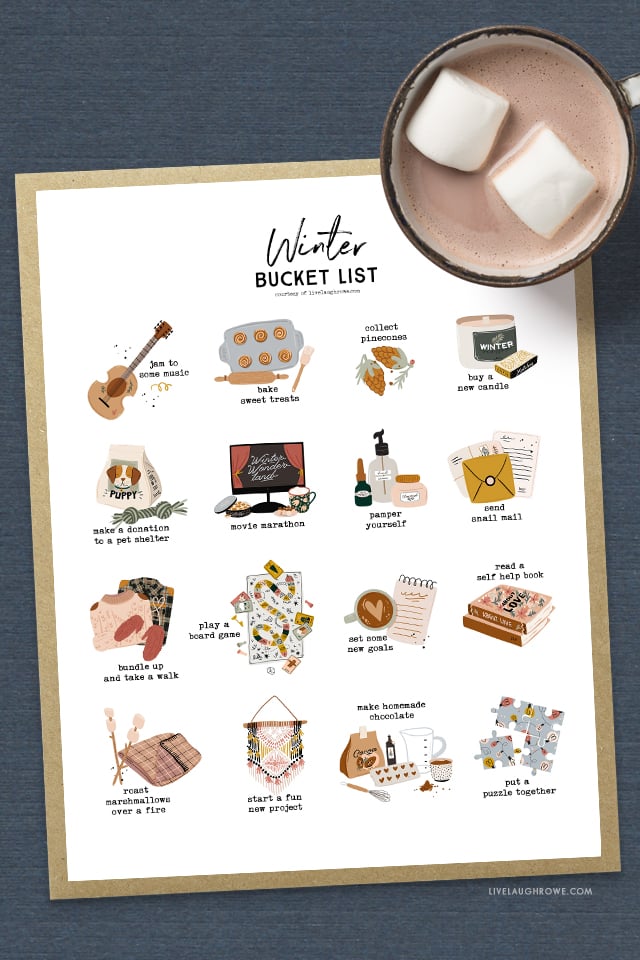 Other non-winter bucket list printables:
Printable Fall Bucket List
Fall Bucket List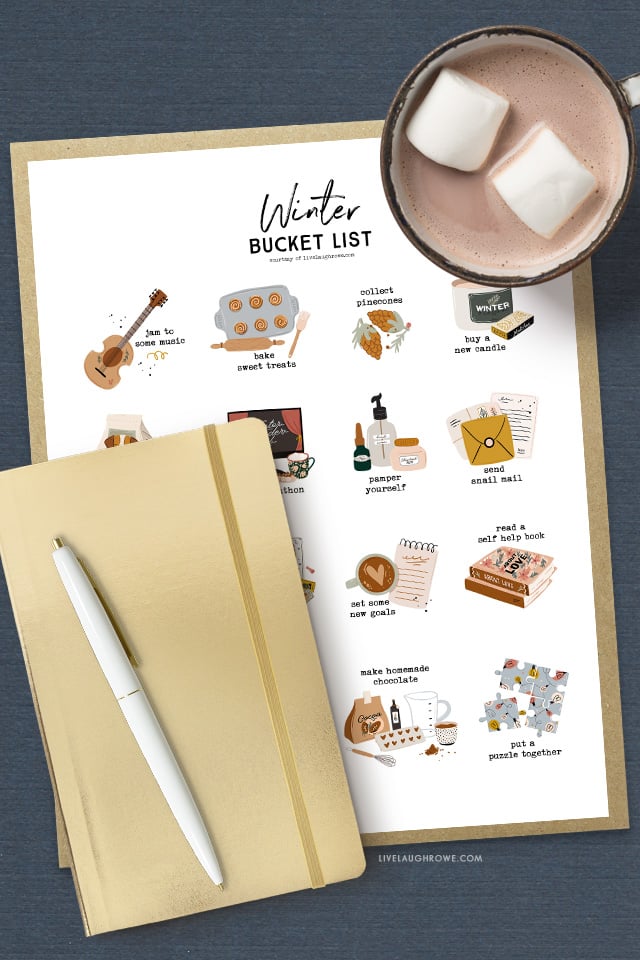 The Printable
This winter bucket list printable is sized at 8.5″ x 11″. So, no cutting or trimming. Simply print and frame or hang it on your refrigerator. Be sure to share with your friends too.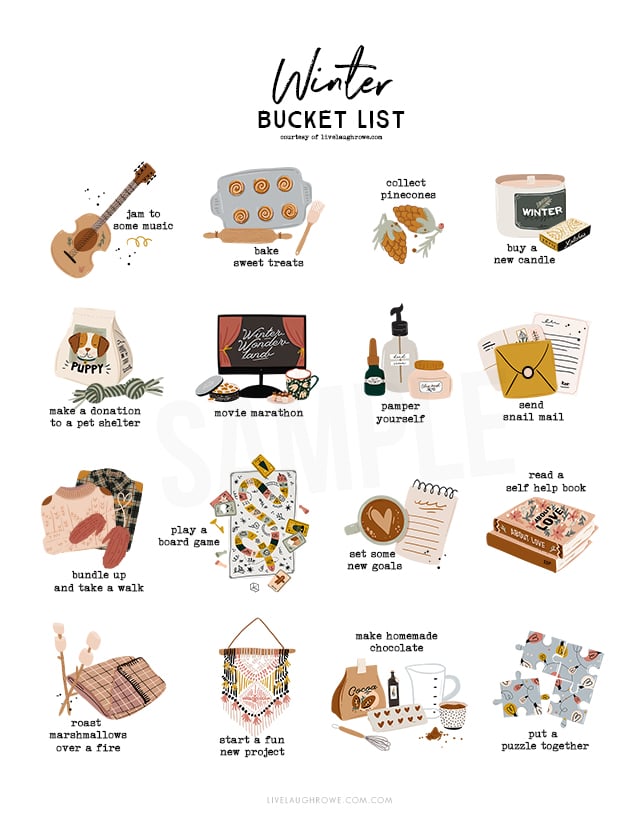 Please Note. Printables and downloads designed by Live Laugh Rowe are for PERSONAL USE ONLY. So, please do not alter the file or claim it as your own. This file is not intended for resale, nor are the printed versions of this file.
Connect with Live Laugh Rowe!
Facebook | Instagram | Pinterest | Twitter
Hugs and Blessings!