Painted Candy Corn Pots
Are you ready? Here we come!
I don't usually do much with or for Halloween. It's just not one of my favorite holidays… so, I tend to celebrate fall more than anything. However, this year I thought I'd share this fabulous and easy project. My sister and I used to make these and sell them at craft fairs years ago. They're fun, easy and include a festive sweet treat!
Supplies:
Yellow/Gold, White + Orange Acrylic Paint
Small terra cotta pots
Paint Brushes
All set? Let's do this! Go ahead and mark with a pencil where you'd like your stripes to go.
I painted mine free-hand; however, feel free to use painters tape to tape it off for straight lines.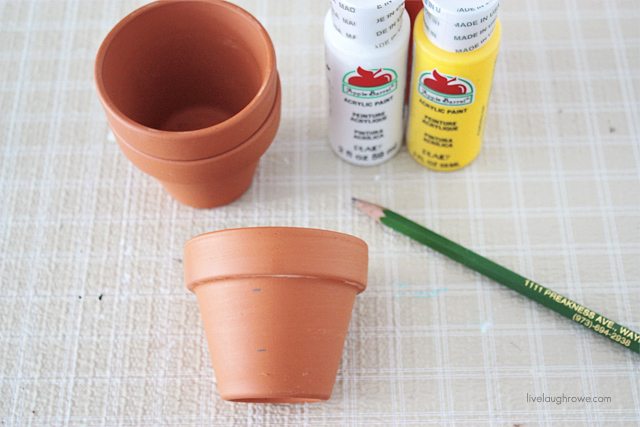 Now, let's get painting! You can start at the top, bottom or middle.
Whatever works best for you! You'll want to do a couple coats.
I guess, technically, you don't have to paint the orange on, but… I like it to be consistent.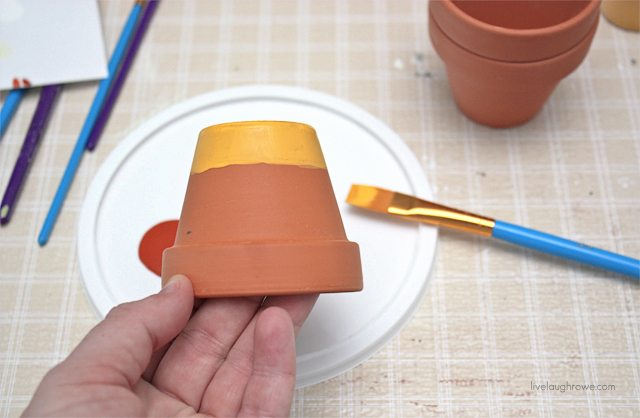 Yellow + Orange + White = Candy Corn!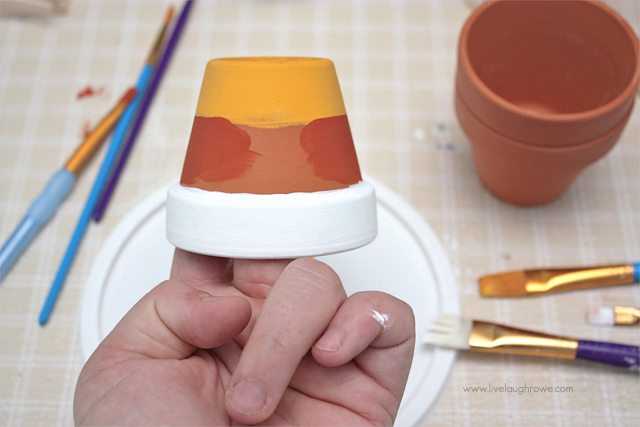 Fill treat bags with candy corn — or my favorite: Candy Corn and Peanuts!
I tied mine closed with a piece of twine, then completed the look with a black bow.
Total Cost: Less than $3.00. Yup, now it's fabulous and inexpensive!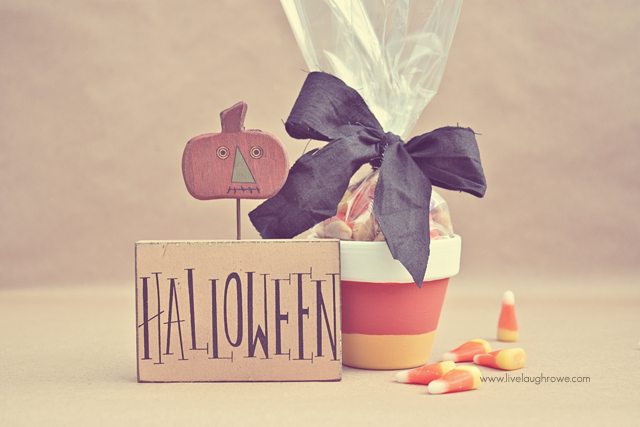 Voila! The perfectly sweet favor or gift for guests, friends, family and/or co-workers!
What do you think? I think I'm off to snack on the candy corn and peanuts! Cheers.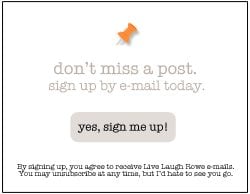 Care to stay in the loop? I'd love to have you!
Catch me snapping + sharing pictures over on Instagram.
Subscribe to Updates | Like on Facebook | Follow on Pinterest
https://betweennapsontheporch.net/