Mom Printable Card | Coloring Card
Celebrating mom is something we should never take for granted. Whether it's Mother's Day or her birthday — celebrate her with a heart of gratitude. We often forget the number of sacrifices made for us by both our mom and dad. Therefore, I created this simple mom printable card for those who want to add a personal touch to their gift.
Be sure to sign up for my email to get new
recipes and creative ideas sent right to your inbox!

Printable Card for Mother's Day or Mom's Birthday
Often times, as we get older we realize all that we've taken for granted. Of course, we can't understand all that our parents are doing for us when we're in elementary school and often we're too self-absorbed in high school. However, as you begin to tackle adulthood and handling the household budget, a lot of things come to light.
I was raised in a pastors home and a lot of sacrifices were made. My dad never made the big bucks, but God always provided. As a matter of fact, my mom never worked a full-time job while we (the kids) were in school. She would do part-time work at the church but was always home when we got there.
Family dinners were at 5 p.m. every night and mom cooked 99% of the meals. And I had no idea all the laundry she was doing for us. Dang, it's just my husband and I and I get a little overwhelmed with laundry. Then my mom was tending to a family of five. Bless each and every one of your hearts. In other words, motherhood may be a gift, yet it's not always an easy task.

A simple printable to celebrating our moms
With Mother's Day approaching, I wanted to create a simple printable card. One that you could gift as-is or put your personal spin on it with crayons, colored pencils, markers, stickers, etc. In addition, the card is foldable, measuring 6.25″ x 4.5″ (unfolded it measures 6.25″ x 9″). Add a personal note or a favorite quote.
However, you can also cut it to be a flat card. Hang it on the fridge, tape it to a mirror or lay it by the coffee pot for a special surprise. Do you want to add a personal note? No problem — you can do that with either the flat or foldable card. Versatility for the win.
So be sure to grab your copy and print it for Mother's Day or mom's birthday. All you need is white cardstock and an A6 envelope. Once you print the card, cut inside the black lines and fold in half. You're all set to go. Enjoy.
Gifts to accompany the card:
Chocolate Flowers
DIY Banner for Mom
DIY Box of Chocolates
Lollipop Flower Bouquet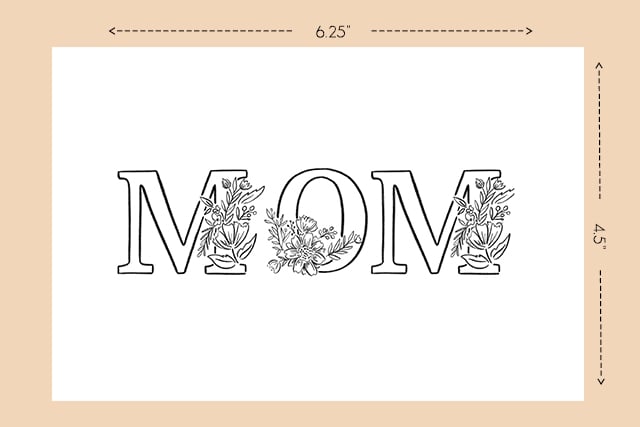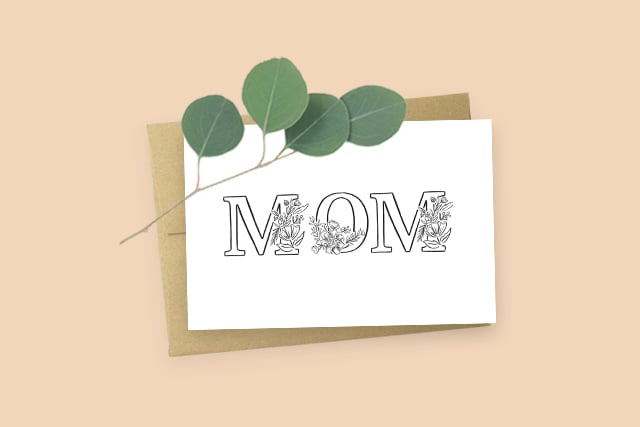 *Please Note: All printables and downloads designed by Live Laugh Rowe are for PERSONAL USE ONLY. Please do not alter the file or claim it as your own. In addition, this printable card is not intended for resale, nor are the printed versions of this file.
Connect with Live Laugh Rowe!
Facebook | Instagram | Pinterest | Twitter
Hugs and Blessings!