We're just about to kick of thee best month of the year: MAY. Yes, I'm a little biased. I love May. It's not only the month I was born, but it's also the month to celebrate the wonderful woman who shaped me into the woman I am today! It's a very special month. Since we'll be celebrating moms, how about a super fun and easy way for you to show your mom just how sweet she is — with chocolate? Rather than going with all store bought goodies, how about these DIY Box of Chocolates?
Scrapbook Paper
Large Match Boxes
Glue Runner or Double Sided Tape
Eyelet Setter
Ribbon
Misc. Embellishments
Dove Chocolates (I used an assorted mix)
Let's take a look at how quickly this can be pulled together!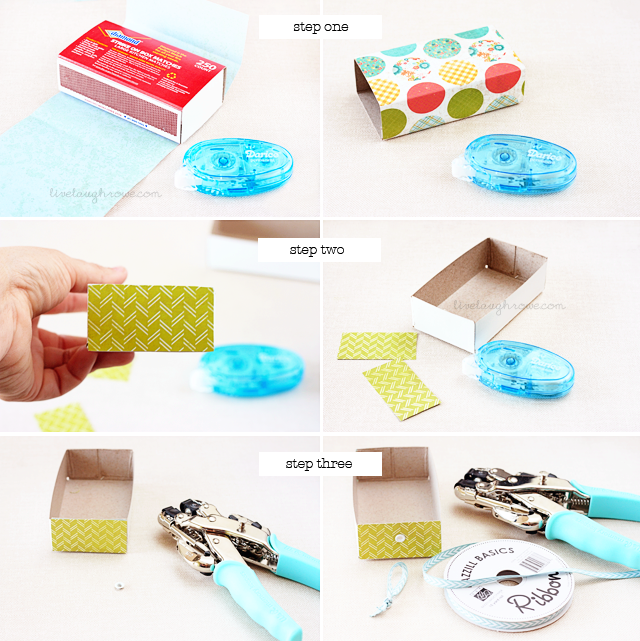 Step One:
You're going to measure the width of your box and cut your scrapbook paper. Adhere to match box with glue runner, glue stick or your choice of crafting glue.
Step Two:
Trace and cute two pieces of scrapbook paper or either end of the matchbox. Attach as you did in step one.
Step Three:
Using the eyelet setter, place your eyelet in one side — centered. Cut a piece of ribbon, fold in half and knot. Pull the folded end through the eyelet, as the knot will serve as the stopper.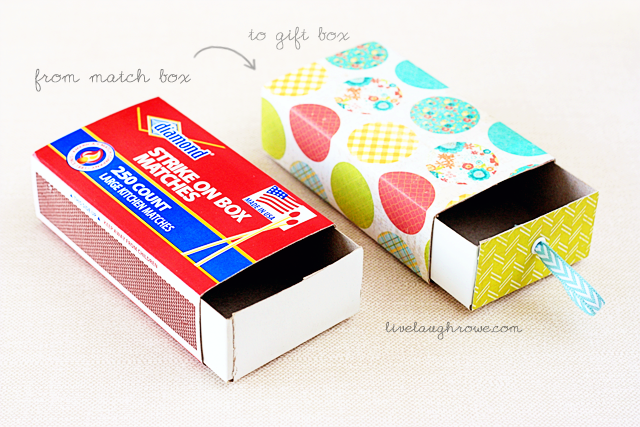 Technically you're done! However, you'll want to decorate this box of cuteness for the special occasion — Mother's Day. Whatever those embellishments may be, add your personal touch. I stamped 'mom' onto linen fabric tape and attached it to a piece of kraft paper before adhering to the box. Glue on a burlap flower for the final touch. Adorable!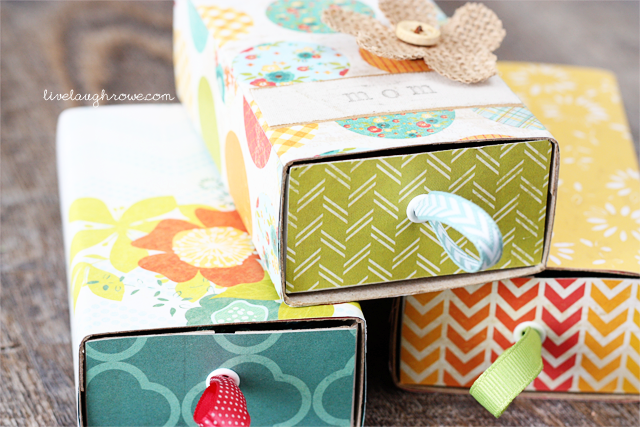 Finally, and most importantly, is what goes inside that box. Oh, you know, like Dove Chocolates! Boom. Used an assorted mix of the Dark Chocolate, Almond, Mint, and Sea Salt Caramel. They're all mouthwatering; however, that Almond was to die for.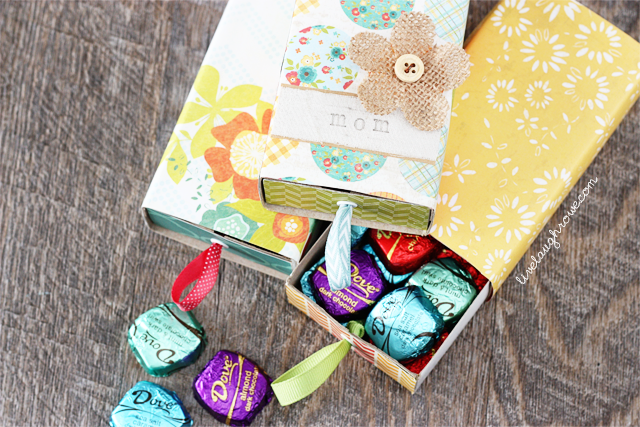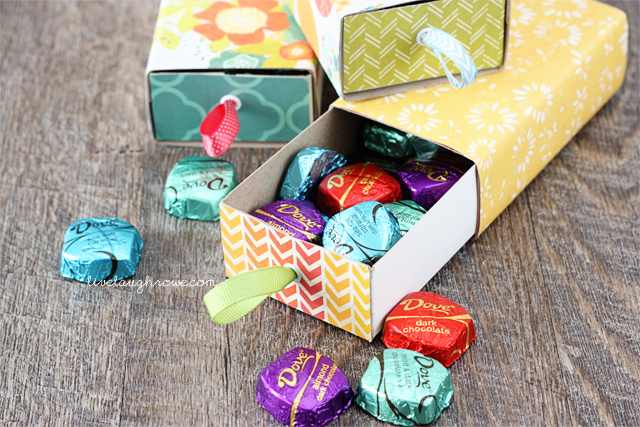 Another thing to keep in mind is how versatile these boxes can be! Birthdays, Just Because, Valentine's Day and more! Oh the possibilities. Happy crafting, sweet friends!


Be sure to visit with me here too:
Facebook | Instagram | Pinterest | Twitter |Google+