Mother's Day will be here before we know it! Have you started to think about what you will buy or make for mom? My sister and I were just talking about it the other day, but I can honestly say that no decisions were made. However, I recently had an idea for something handmade. This Mother's Day Banner was born, and I'm super excited to say that this post is in partnership with my friends at GraphicStock.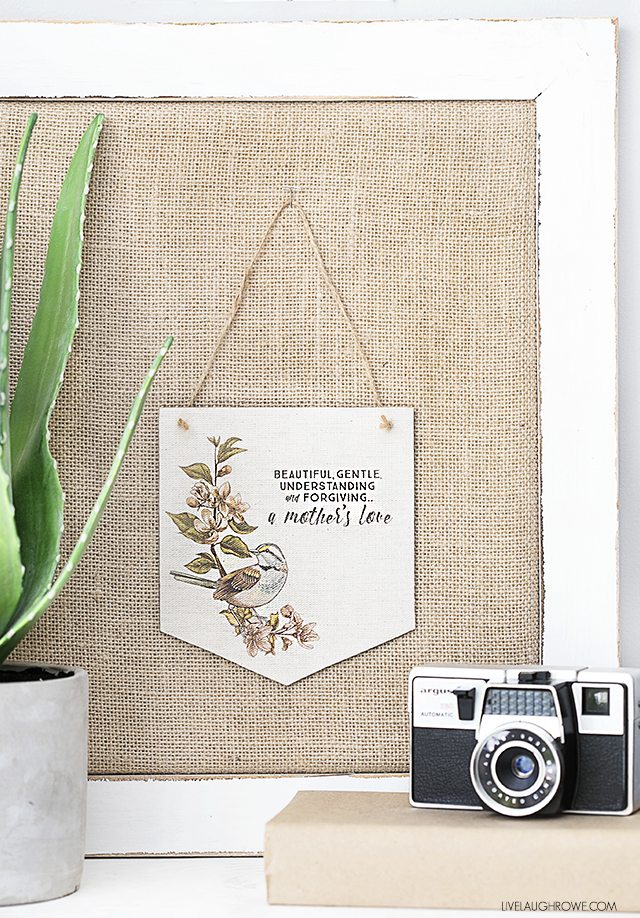 There is something very special about Mother's Day. For some it's simply celebrating our moms and for others it is the celebration of being a mom. Regardless of which category we fall into, we wouldn't be here without our moms.
I was strolling through the Mother's Day card aisle the other day and saw all of the grandmother cards too. Both of my grandmothers passed away in 2009. I still miss them. However, I still celebrate them too. They blessed me with my mom and dad! Holidays always bring such sentimental emotions, maybe it's as I'm getting older and feel the reality that life is short and every moment is something to treasure.
I loved this sentiment: "Beautiful, gentle, understanding and forgiving…a mother's love." Isn't that beautiful? This banner is the perfect homemade gift for mom! Let's take a look at how you can make one too!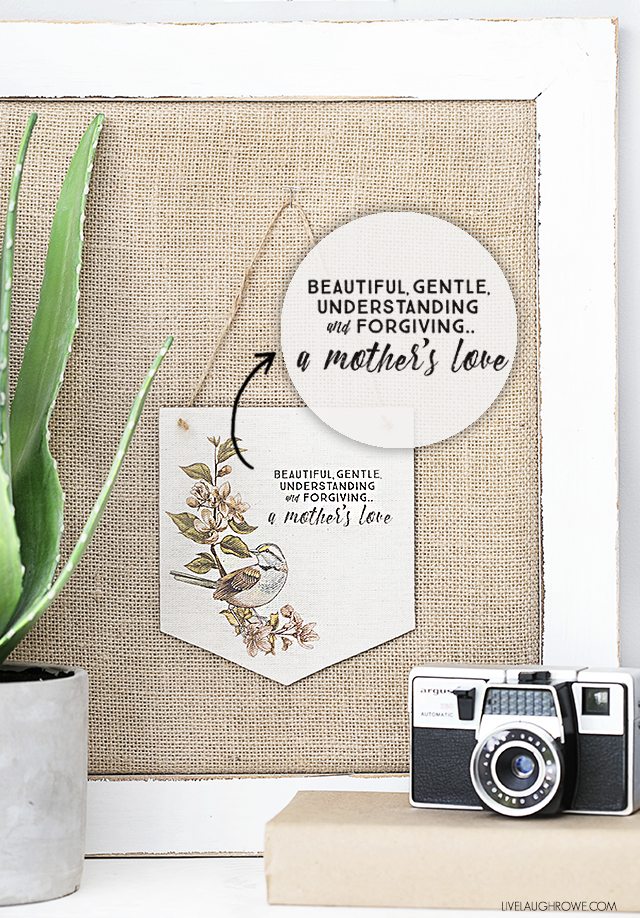 Supplies for Mother's Day Banner:
Banner Printable
Laminated Canvas
Printer
Chipboard
Hole Punch
Twine or Bakers Twine
Permanent Glue Stick
Scissors
Ruler, optional
The very first thing you'll need to do is print the banner template onto the laminated canvas. You don't need a fancy printer, I have the Canon PIXMA MG5520. Just be sure you print on the fabric side, not the slick side.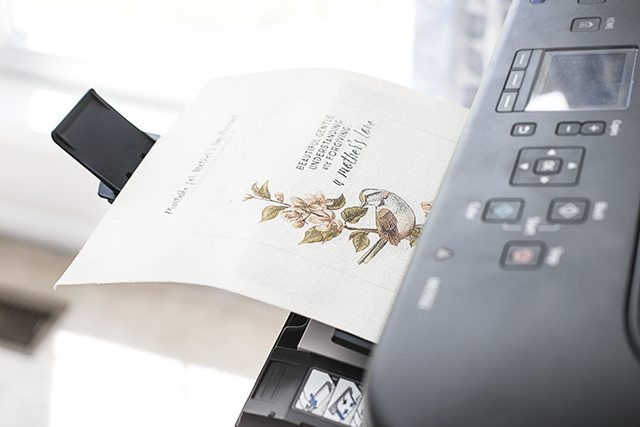 Now we're ready to pull our pennant banner together.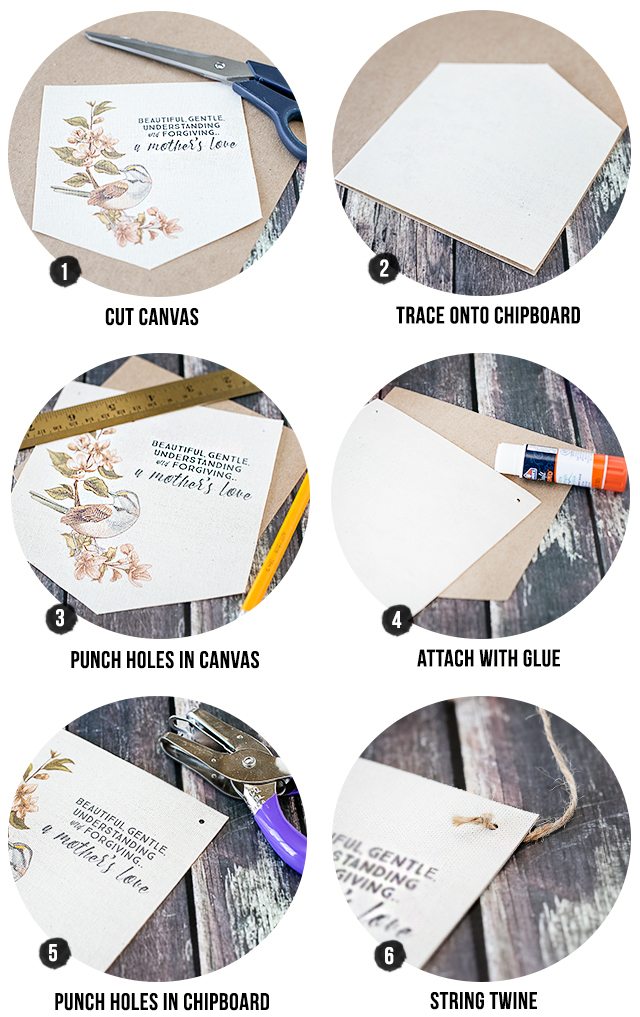 If you're a visual person, the graphic above will probably suffice; however, if you like more details, I'm providing them below (with a few extra tips).
INSTRUCTIONS:
One: Cut Canvas. You'll want to cut your banner from the canvas.
Two: Trace onto Chipboard. Trace an outline of your banner onto the chipboard using a pen or pencil. I turned mine upside down so I wouldn't get any pencil on the decorative side of the pennant.
Three: Punch Holes in Canvas. Using hole punch of choice, punch holes into your canvas banner. I came in 1/2″ from the sides and 3/8″ from the top. Also note that I used 1/8″ hole punch. If the hole is too big, the twine or string might fall through.
Four: Attach with Glue. Attach your banner to the chipboard using glue stick.
Five: Punch Holes in Chipboard. I'm sure you're asking yourself, "Why in the world didn't she punch ONE hole after attaching the canvas?" I found it VERY difficult to punch through the canvas and chipboard together. So, I recommend that you punch the canvas and chipboard separately; however, if you have the strength of SheRa (hee-hee), feel free to combine steps three and five.
Six: String Twine. I cut a 12-13″ strand of twine and chose to keep my knots on the front side of the banner. You can make your twine longer or shorter — and tie your knots in the back! Decisions, decisions!
That's it! You're done. What did that take us? Maybe 15 minutes. Woo-hoo! Seriously, isn't this the easiest handmade Mother's Day Banner, ever??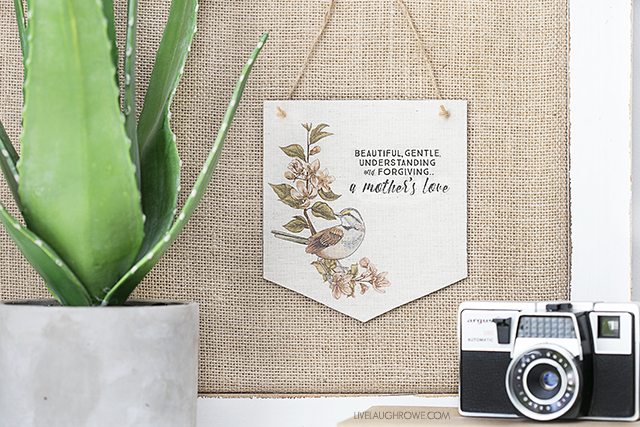 I love the graphic — found on GraphicStock.com (of course). They have so many fantastic images to choose from, including these vintage style graphics.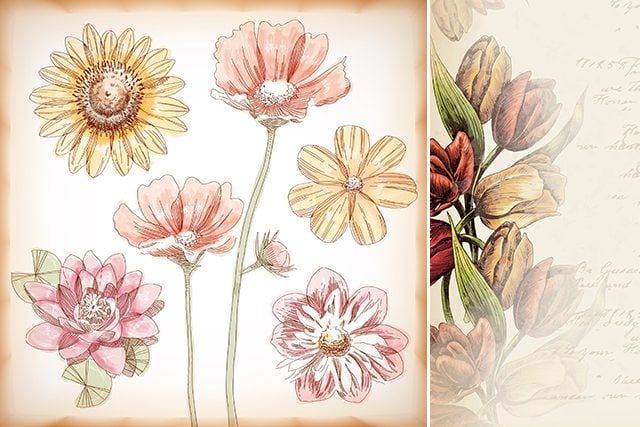 Or super cute graphics like these as well…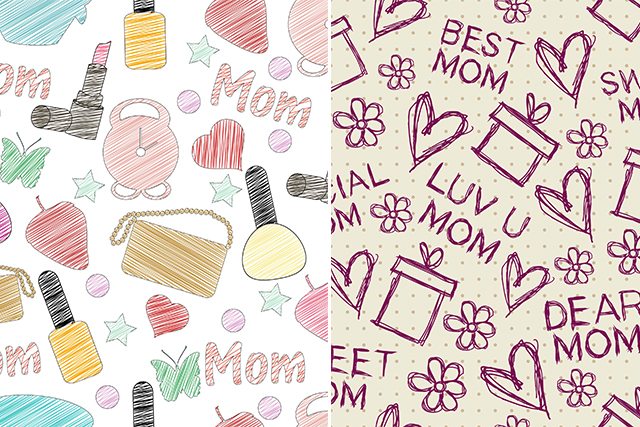 If you're interested, be sure to swing by and sign up for your FREE TRIAL. It's such a great resource for creative people like us, right?? Snatch up your 7 day free trial today.