We have a special guest with us today, Vanessa Brady of the blog, Tried and True. Friends, she's not only as sweet as can be, but she is super-duper talented. Wait till you see this free coloring page!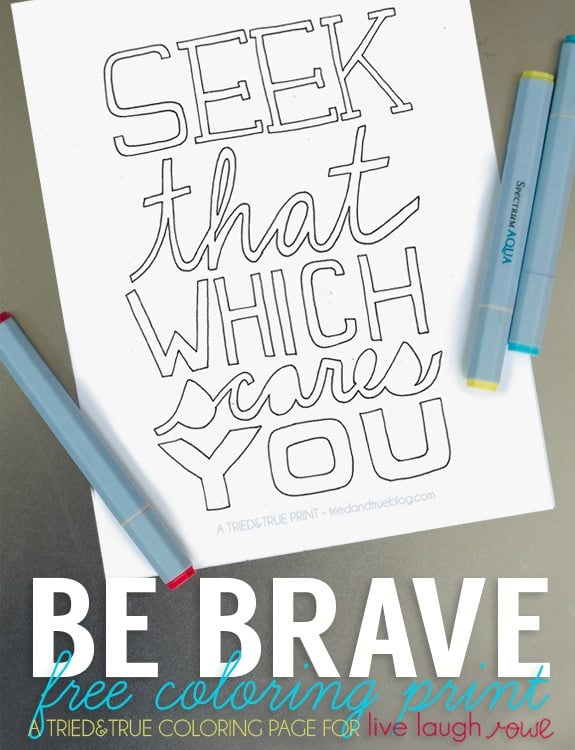 Hello, lovely LLR readers! My name is Vanessa Brady and you can usually find me over at by blog, Tried & True where I post creative tutorials, healthy-ish recipes, and original coloring pages. I was absolutely thrilled when Kelly asked if I'd be willing to draw up a free coloring page just for her readers. Let me tell you, I met Kelly in person at a blogging conference last year and she has got to be one of the most genuine and heartfelt people I've ever met so saying "yes" to her request was easy.
Stepping Outside
It seems appropriate that I share this "Be Brave" coloring print I created on the plane ride to SNAP since that's where I met Kelly. As a closet introvert (I've worked really hard at being outgoing!), attending conferences where I know very few people is totally outside of my comfort zone and takes every ounce of bravery I can muster. Add to that the fact that I also presented on a panel this year and you can bet I was scared witless. I drew this coloring print to remind me that trying new things and being absolutely freaked out was a good thing!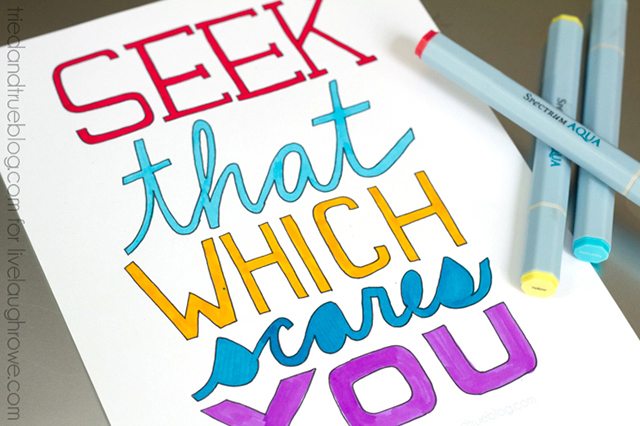 Color Yourself Happy
So, I thought I would share this inspirational coloring print with you in the hope that you spend a little down time coloring it in. There have been tons of articles lately on the calming effects coloring has on not just children but adults too. Whether you decide to break out your trusty colored pencils or want to try some new watercolor markers, coloring this Be Brave Free Coloring Page only takes a few minutes of your time but can make all the difference in your day!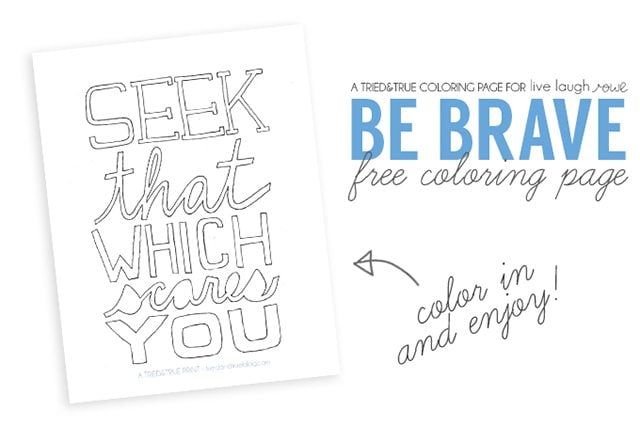 Thanks again, Kelly, for having me! I meant every word I said in the first paragraph, you truly were a joy to meet. I hope you all enjoyed this free coloring page and consider visiting my blog for even more inspirational printables such as these:
"I Love Everything" Coloring Page
"You're Perfect" Coloring Page
"Love You Forever" Coloring Page
You can also find me hanging out here:
Pinterest | Facebook | Instagram | Twitter