If you enjoy reading (and maybe a little coloring), then you're sure to love this Free Printable Reading Log I created. It's simple, fun, and would make a great addition to your journal.
If you've been around the blog over the years, then you know that I share authentically and organically — no artificial content or fabricated sponsorships. It's actually something I'm very proud of.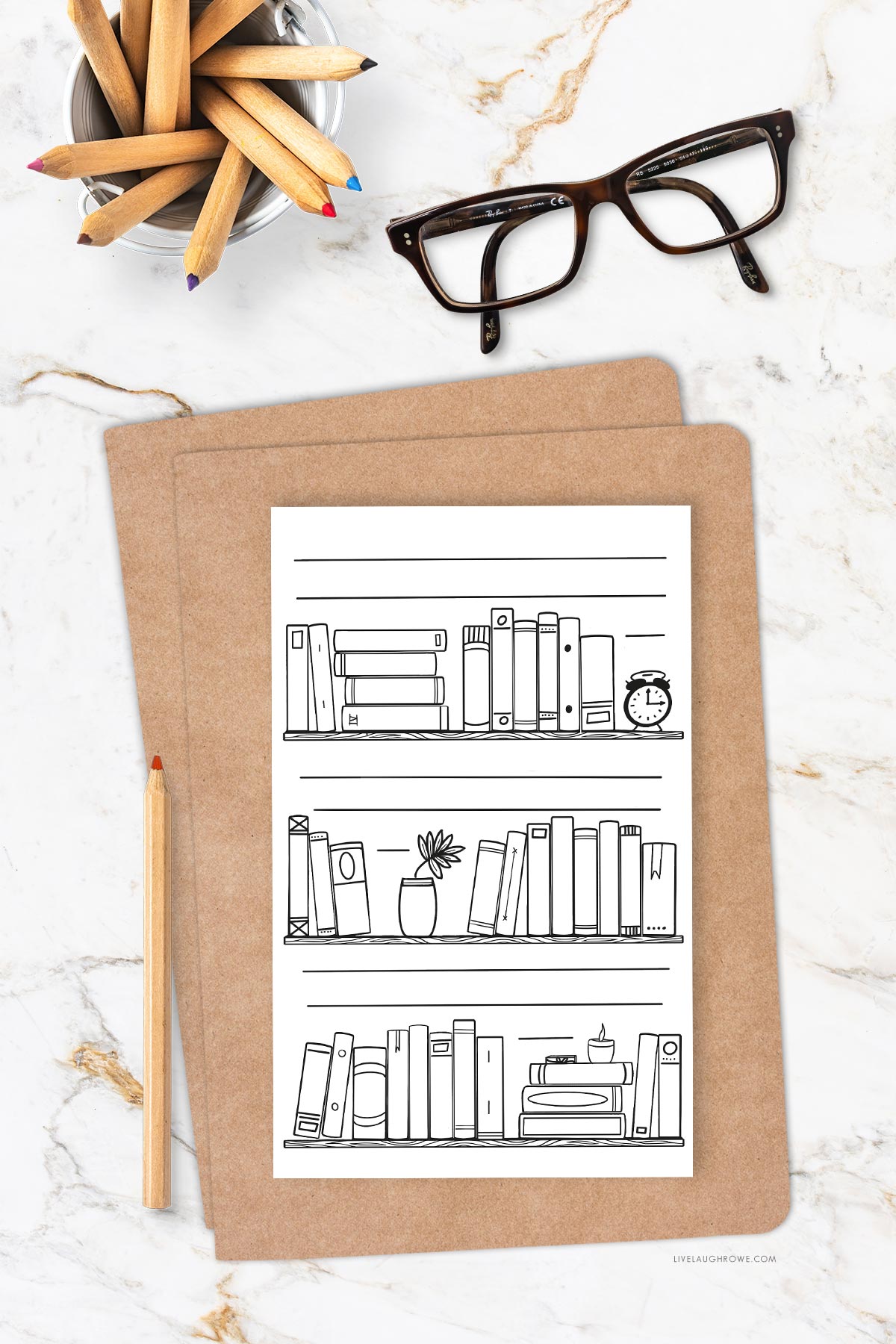 In a recent edition of the Weekender, I mentioned that this year I hope to read a book a month. I know to some avid readers that number is probably pretty pathetic. Haha.
Don't get me wrong, I love to read. The problem is that I don't take the time to do it. So, this year, I want to make the time. I already finished my January book and I'll be moving on to my next one soon. Yay me.
How cool would it be if I exceeded my goal?
Free Reading Log… and Coloring Sheet
Nevertheless, that is how this free printable reading log came to fruition. After doing a little Google search, I found that there is a lot of reading logs out there — especially on Etsy.
However, I thought it would be fun to make my own — and add a little coloring therapy to the mix too.
What do you think?
Love to Color? Check these out:
Inspirational Coloring Page
Coloring Sheet for the Plant Lover
Scripture Coloring Pages
Floral Bouquet Coloring Sheet
Printable Deets
I'm certainly excited to say that I created today's freebie with the A5 notebook in mind. This free printable reading log (and/or book coloring sheet) is sized at 5×8, with one per sheet — fitting perfectly in the A5 notebook that measures 5.8 x 8.3″.
Why this size?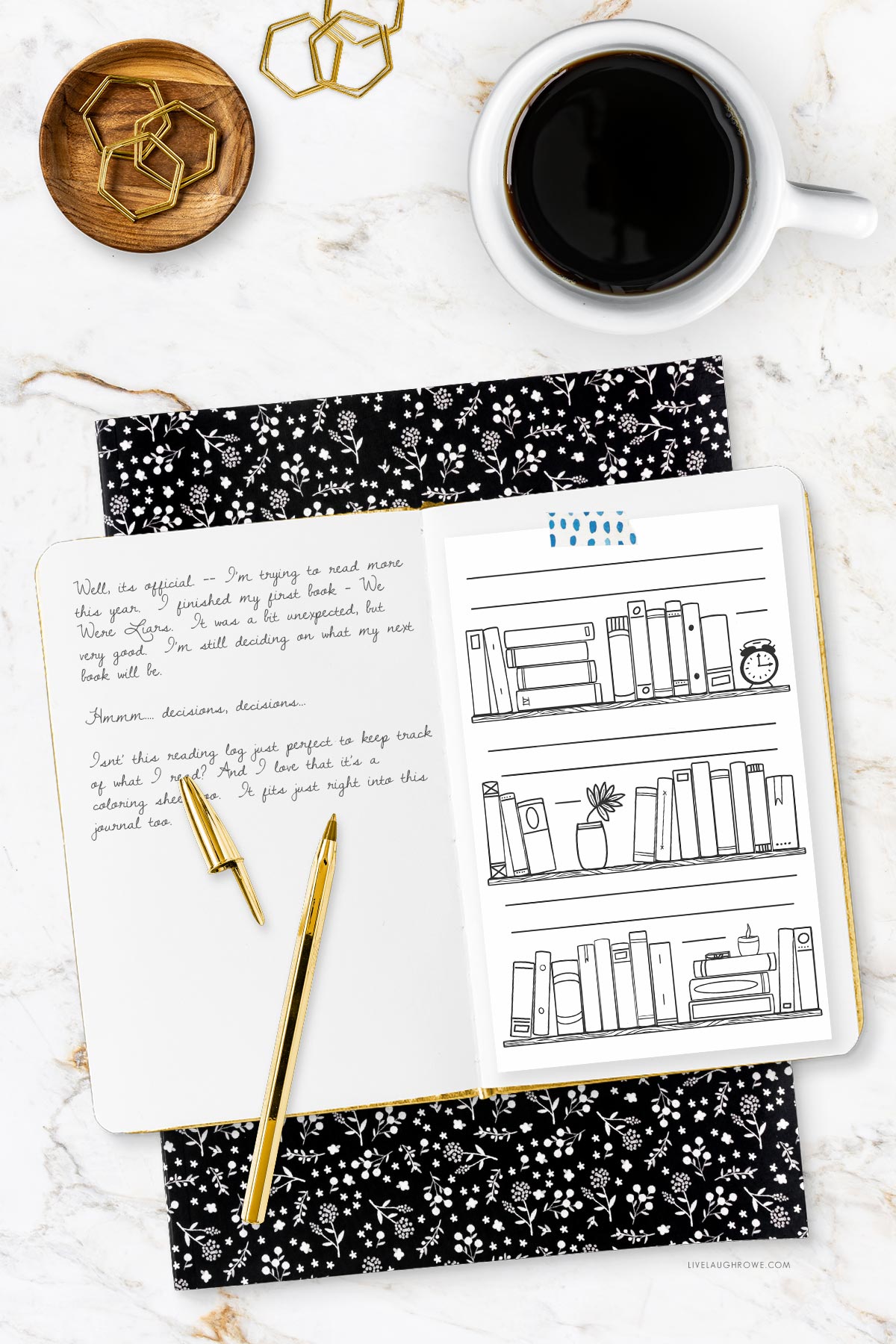 Last year I bought one of these leather notebook covers (size: A5 – 5.8 x 8.3″). It holds six notebooks/journals and I can assure you they're beautiful. My mom actually asked for one for Christmas and, of course, I didn't want to disappoint (wink-wink).
In addition, I bought some dotted and lined journals on Amazon to go in my notebook cover. I wanted to create this reading log to go inside it.
Guess what? If you're a BIG reader, you can just keep printing off another log. Right?!? Yay!
Print, cut, and enjoy! Yep, it's that easy. Plus, you could print this on white paper, kraft paper, or even full sticker sheets. I love the kraft stickers sheets too.
*Books and Shelving clipart purchased from BlueCraneCo. However, I did make edits to better suit what I pictured for this reading log. All edits were hand-drawn by myself using Procreate.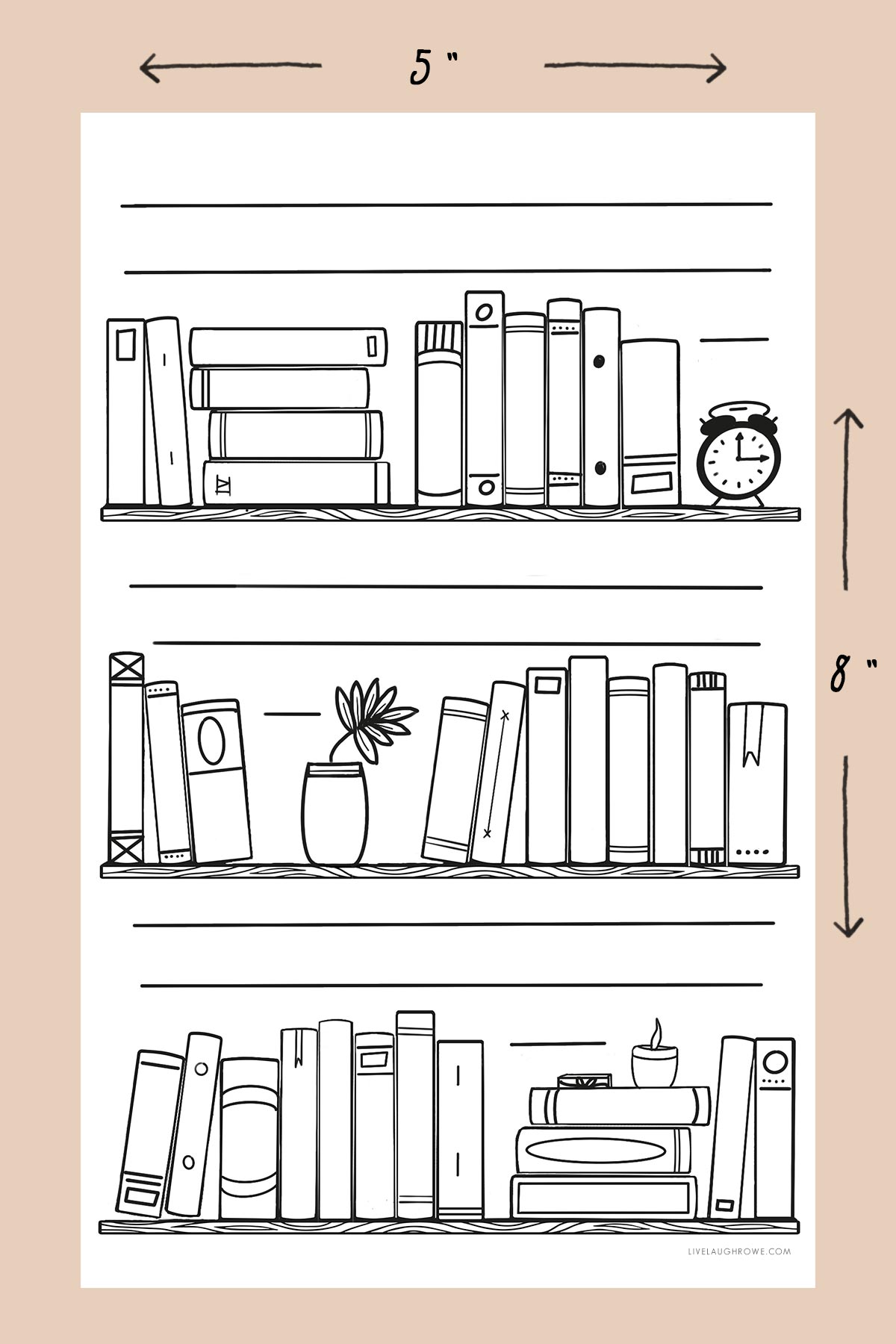 Please Note. Printables and downloads designed by Live Laugh Rowe are for PERSONAL USE ONLY. So, please do not alter the file or claim it as your own. Not intended for resale. Nor are the printed versions of this file.