Easy and delicious Homemade Popcorn 'n Peanuts recipe! This sweet and salty popcorn treat will have you coming back for more… and more… and more!

Homemade Popcorn 'n Peanuts


Sticky, salty, sweet and crunchy? Yes, please! That's a perfect snack description right there. Don't you agree? Dang… I love a good snack. And if there is some sweet and salty involved, count me in!
For example — Kettle Corn. Oh my goodness gracious, that is one of the best sweet and salty popcorn snacks out there. When I go to Silver Dollar City, I buy a big ole' bag and DEVOUR it. Soooooo good!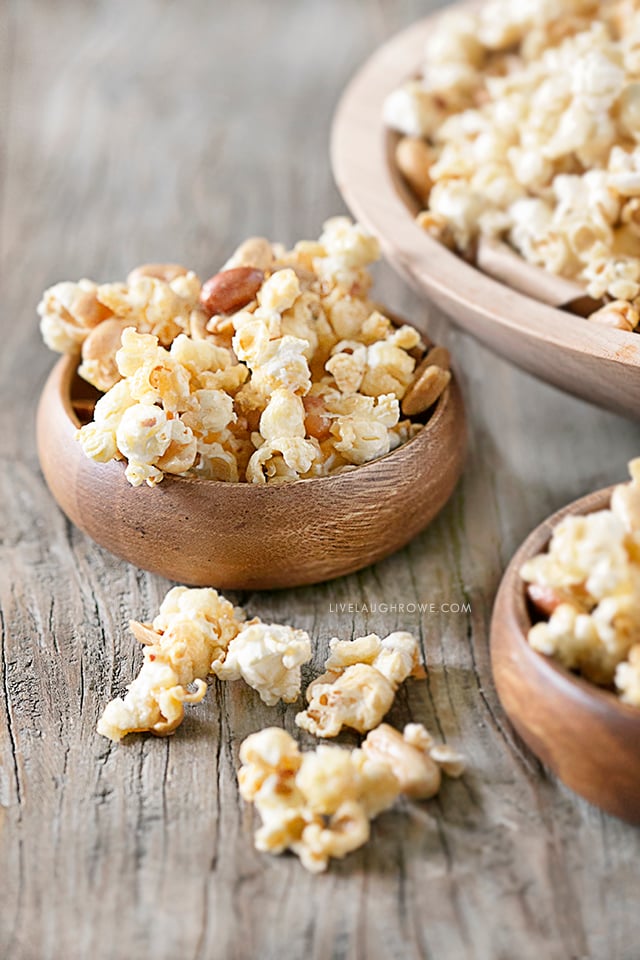 My caramel popcorn recipe is still a favorite as well, but the two aren't comparable. Very different ingredients, meaning a very different taste. However, popcorn recipes for the WIN!
Anywho, I found this recipe tucked away in my handy dandy recipe box. It truly sounded like a snackers dream come true (wink-wink). The peanuts are what got my attention, being the peanut/peanut butter lover that I am.
My sister had stopped by and lended a hand. After it was made, we just kept munching and munching on this delicious goodness.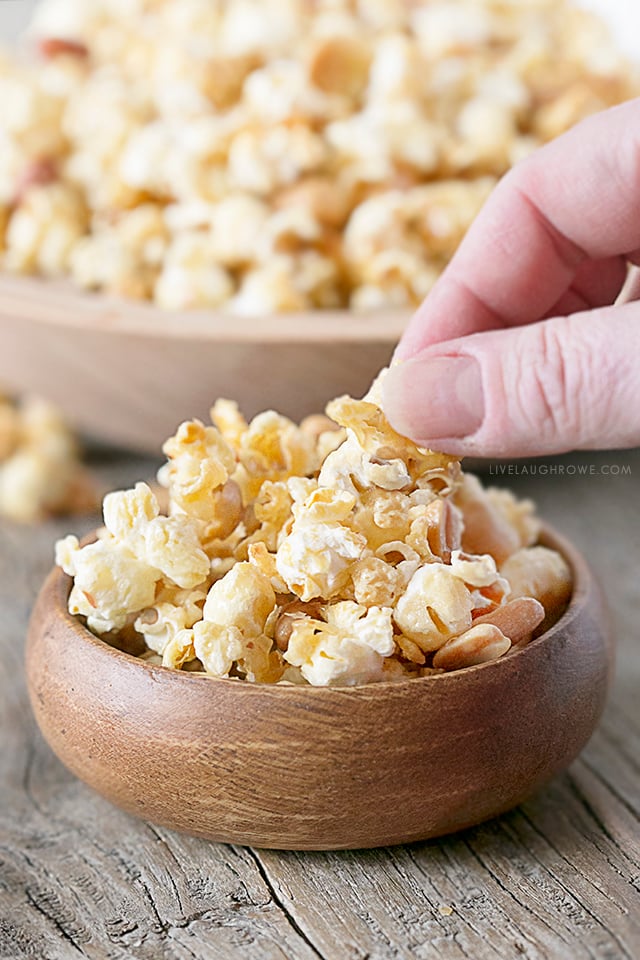 From spring break to summer break — there's always a road trip or two on the calendar. This is a perfect Road Trip Snack to add to the list. Guess what? It makes a great party mix too.
Unfortunately, this probably isn't a diet friendly snack. However, it would be great for a cheat day… Mmmmkay!?! And even if you can't enjoy it, the kiddos will. I know for me it requires some self discipline — but it is doable!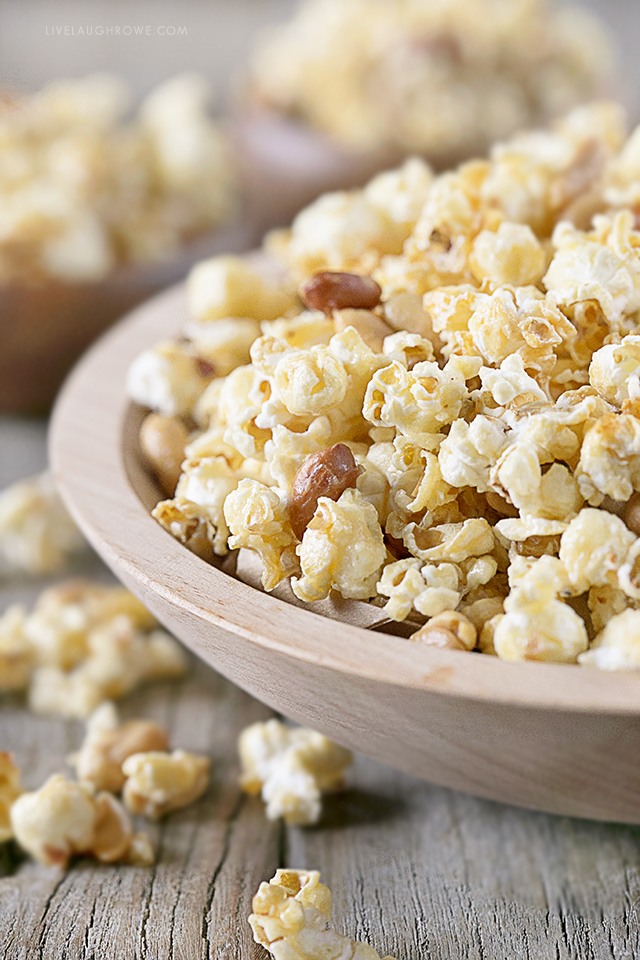 Give this homemade popcorn recipe a try — and enjoy! I'd love to hear what you think too.
Homemade Popcorn 'n Peanuts
Ingredients
1/2

cup

honey

1/4

cup

butter

6

cups

popped pocorn

1

cup

salted peanuts
Instructions
Heat honey and butter until blended.

Mix popcorn and peanuts in a large bowl. Stir in honey and butter mixture.

Spread mixture onto two large baking sheets and bake for 10 minutes at 350 degrees.
Other delicious snack options:
Simple Homemade Trail Mix
Homemade Caramel Corn
Candied Pecans
Roasted Garlic Parmesan Chickpeas
Dilly Oyster Crackers

Be sure to visit with me here too:
Facebook | Instagram | Pinterest | Twitter | Google+