Egg Stuffed Peppers for Breakfast
Looking for an easy, healthy, and delicious breakfast idea? Well, these egg stuffed peppers fit the bill. And you can certainly customize it to fit your liking. In short, this is a great dish to add to your brunch menu too.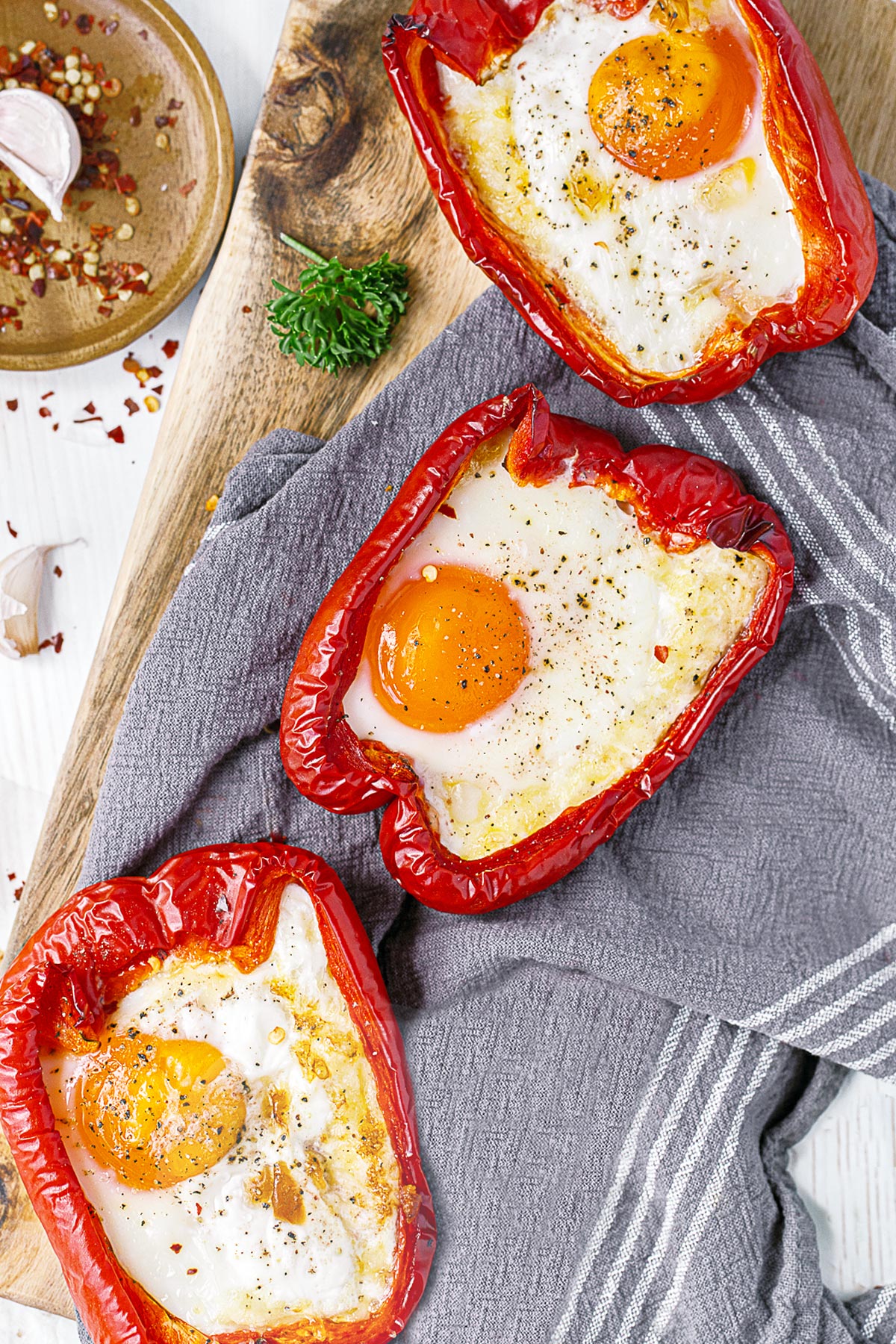 You may or may not know this, but I am a huge breakfast fan. We often eat breakfast for dinner too. Mmmm-mmm-mmm. Breakfast is a fave.
So, this is yet another yummy breakfast option for us. Whether you use green, yellow, or red peppers, they're sure to add a pop of color to the table — and a pop of flavorful goodness for your tastebuds.
Another pro to this recipe is that it's low-carb and Keto Friendly. So be sure to share with all your keto friends.
p.s. Please note that the printable Recipe Card is down below.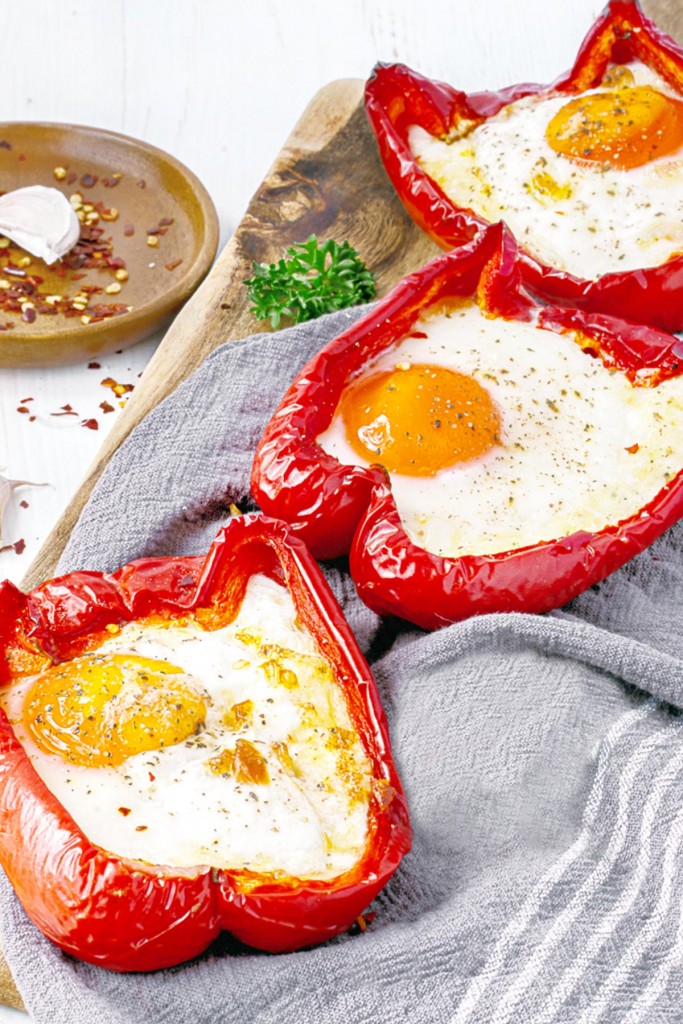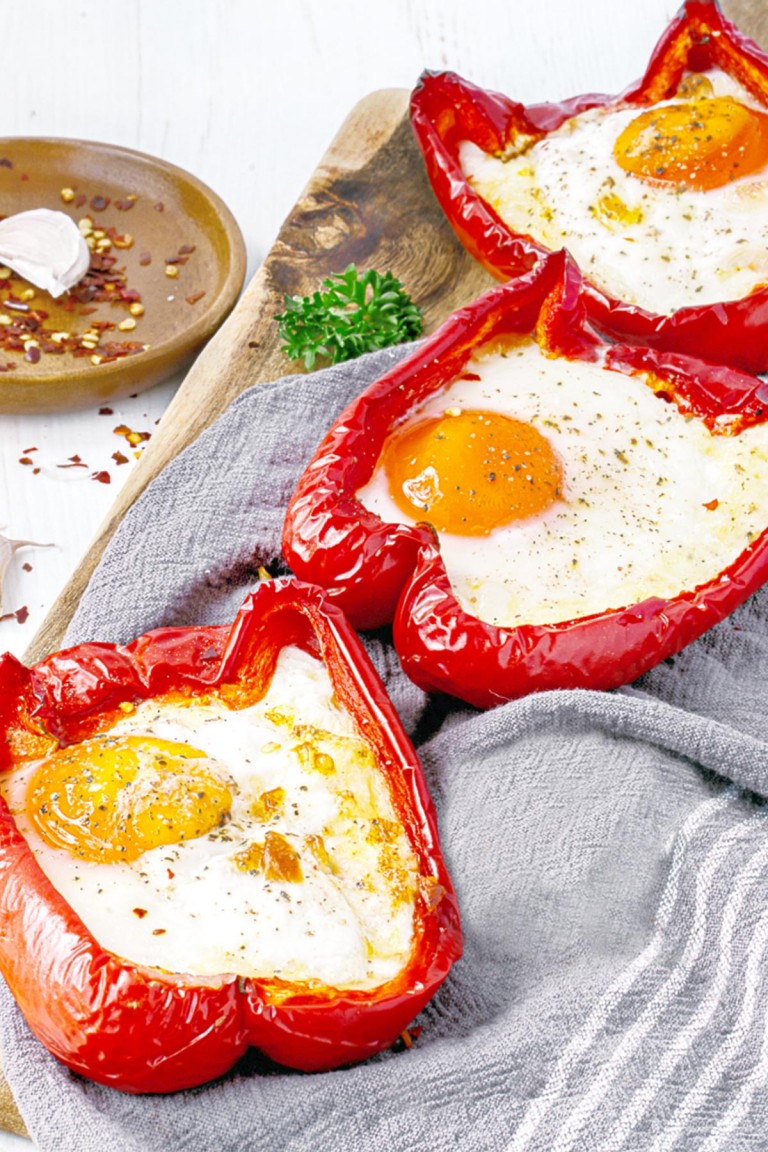 Other breakfast dishes to check out:
French Toast Bake
Healthy Cranberry Scones
Bacon, Cheese and Veggie Frittata
Six Week Raisin Bran Muffins
Healthy, Homemade Granola Recipe
Let's take a look at how you can make this delicious. You certainly won't be disappointed.
How to Make Breakfast Peppers
Ingredients:
Bell Peppers
Eggs
Shredded Cheese
Extra Virgin Olive Oil
Salt
Pepper
Instructions:
Preheat oven to 425 degrees Fahrenheit.
Start by cutting the bell peppers in half and clean out the seeds. After that, line a baking sheet with parchment paper and place the peppers open side up.
Sprinkle olive oil and a dash of salt in the bottom of each pepper half.
Place the peppers in the oven and bake until soft (approximately 10-15 minutes or until softened).
Remove the pan from the oven and place shredded cheese in the bottom of the pepper. Crack an egg in each pepper and, in addition, sprinkle them with salt and ground pepper.
Place back into the oven and bake until eggs are cooked (approximately 15-20 minutes).
Variations:
-Add your favorite chopped vegetables like tomato, zucchini, or onion.
-Use a different kind of cheese such as bleu cheese, parmesan, or gruyere for a stronger flavor.
-Mix different kinds of bell peppers to create a colorful dish.
---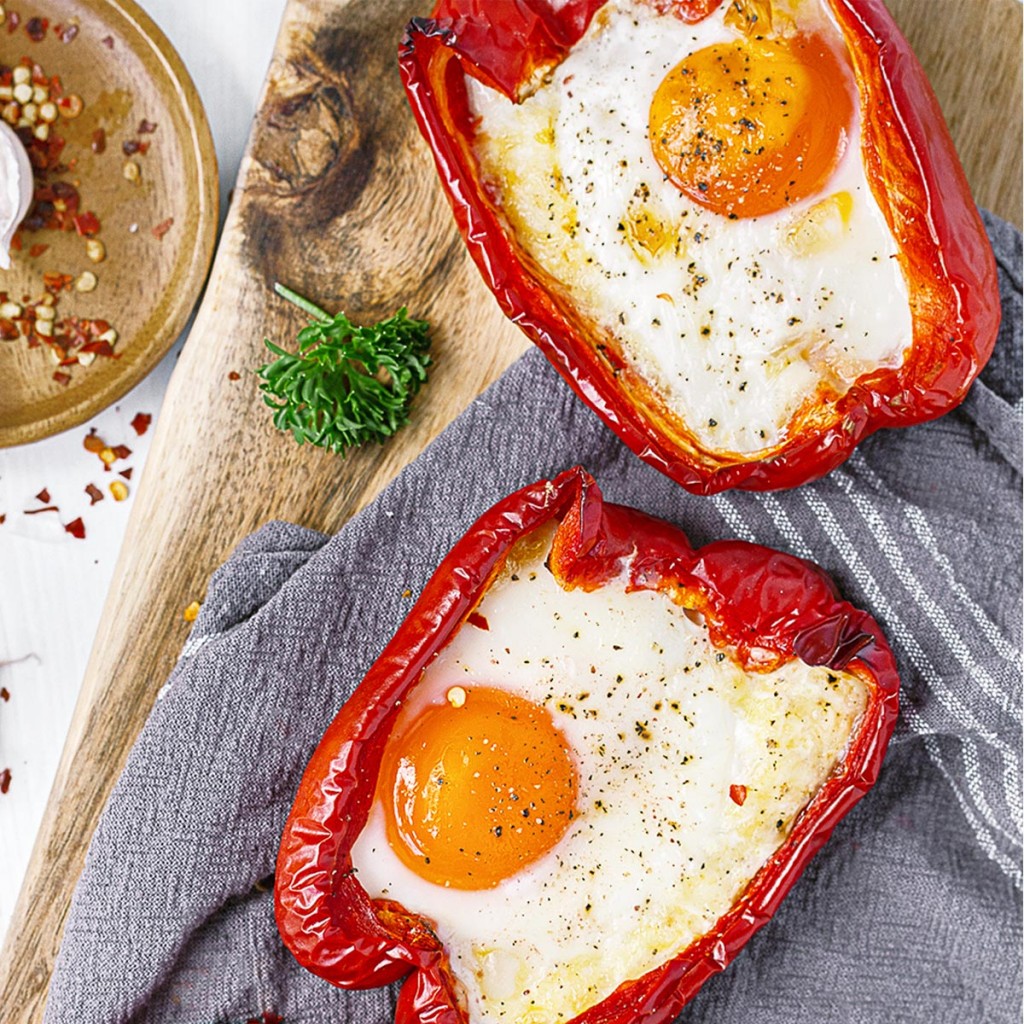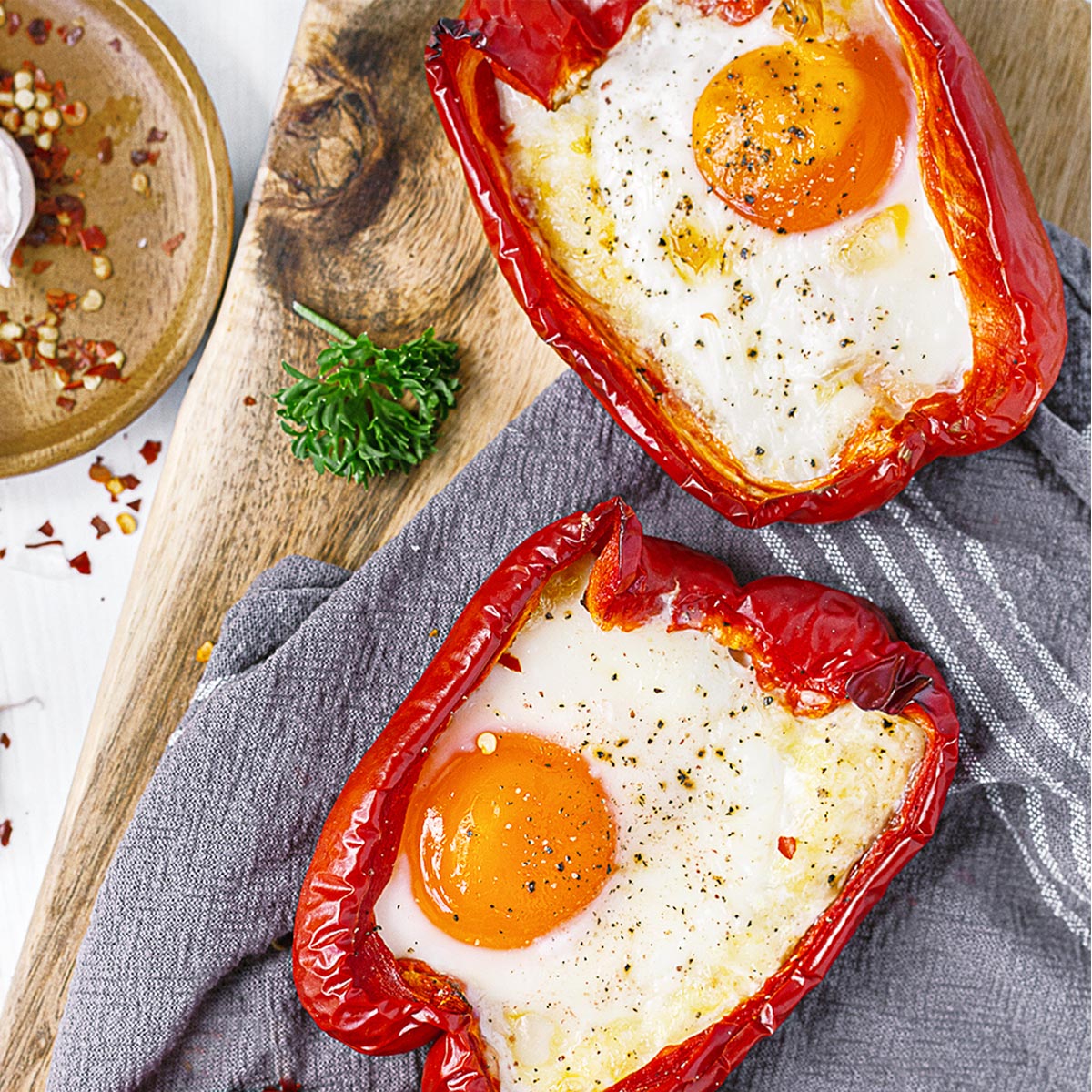 These egg stuffed peppers are perfect to make ahead for the week. Grab a couple for the road, or have them on-hand for a lazy brunch.
Egg Stuffed Peppers
Ingredients
2

Bell Peppers, green or red

4

eggs

1/2

cup

shredded mozzarella cheese

1/2

tbsp

olive oil

1/2

tsp

salt

1/2

tsp

ground pepper
Instructions
Preheat the oven to 425º F

Line a baking sheet with parchment paper. Cut the bell peppers in half and place them cut side up on the baking sheet. Drizzle olive oil into the bottom of each half and add a dash of salt.

Bake the pepper halves for approximately 10-15 minutes, or until the peppers have softened.

Once baking is done, remove from the oven and add shredded cheese into the bottom of each pepper half and crack one egg in each as well. Add salt and pepper.

Bake until eggs are cooked to your liking, approximatley 15-20 minutes.

Serve while warm and enjoy!
Notes
Customize these Egg Stuffed Peppers using your favorite veggies and cheeses. For example, add or a stronger flavor by using bleu cheese, parmesan, or gruyere.
Using different bell papers also allows for a beautiful and colorful dish.