Happy hellos from my little corner of Missouri. Spring has arrived much later around these parts, as we've had rain alllllll week.
There's a rumor going around saying that the sun is supposed to make an appearance on Sunday and I couldn't be happier. Fingers crossed.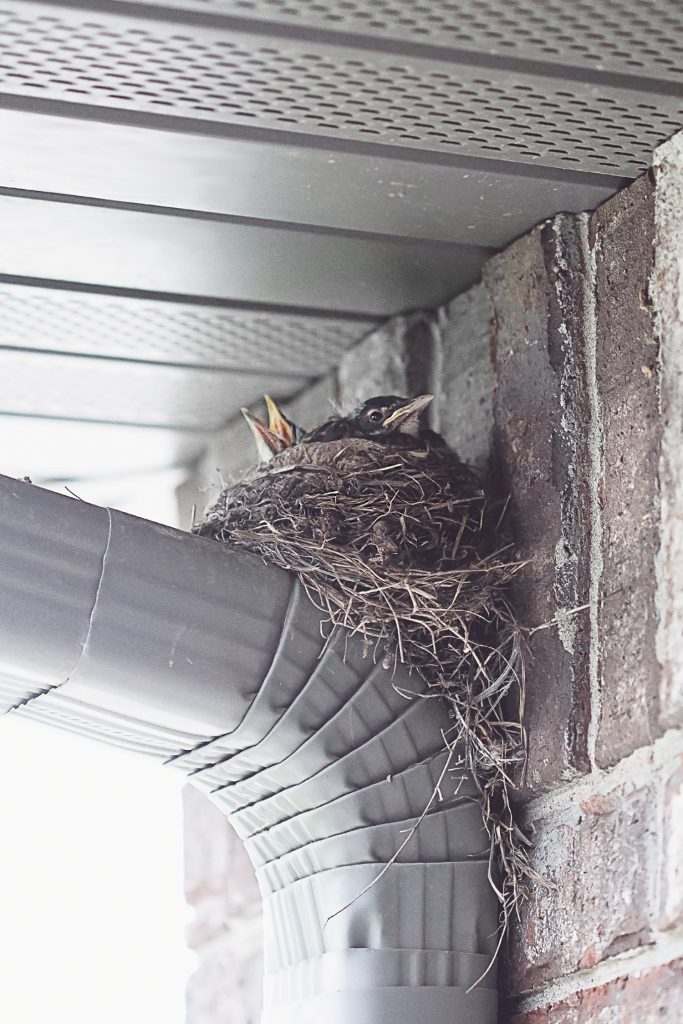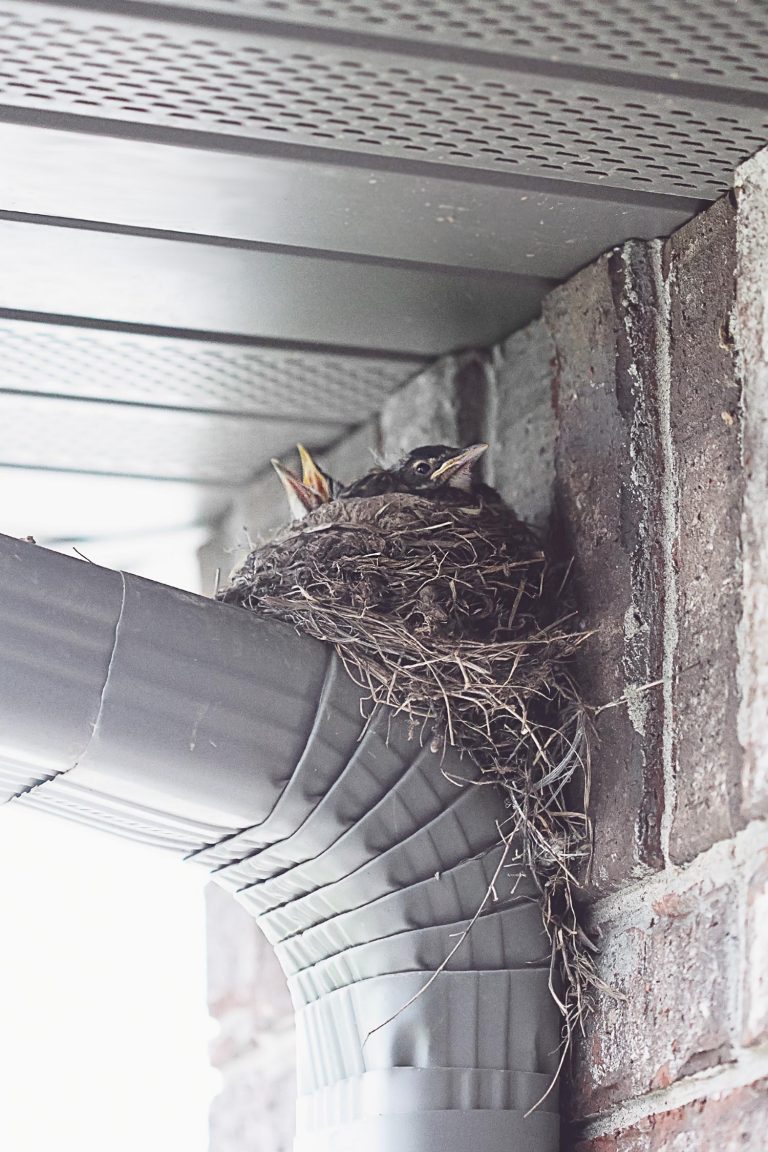 Miscellany:
1. Since we moved into this house back in 2017, we've seen several nests built and witnessed a few tragedies. The nest pictured above is currently located on our front porch and we couldn't be more excited. We are finally getting to witness the gift of life.
I think there's 3 or 4 babies in there. Steve's watched the momma feeding them too. It never ceases to amaze me as to how incredible God's creation is. So amazing.
2. Have you ever been so tired that you had brain fog? And, in turn, did some pretty stupid things? No? Just me.
Do I see a hand or two? I sure hope I'm not alone here.
Well, unfortunately, that was me this week. Between early morning Physical Therapy, running a gazillion different errands (pet, household, and work), doctors appointments, helping Steve get back to 100% from his surgery and work, I'm pooped out.
As a result, I ran over a curb and instead of hitting my brakes, I hit the gas. 😳 Oh my glory. My heart. I was incredibly grateful that the parking lot was 75% empty. I was mortified nonetheless.
On another occasion, I cut a state trooper off at full speed when I should have been yielding. Yep, a state trooper. Again, my heart and friends, I stopped breathing for a minute or two. I hesitantly watched for his lights to come on.
Thankfully that trooper had grace and just raised his hands and flailed his arms in anger at me. Haha. I deserved it, for sure.
I could easily tell a few more stories, but I'll spare you… however, I'm sure you can see that it's been a week. If anything, I hope these stories made you chuckle.
3. This past Monday (May 17th) was my birthday. I turned a wopping 47 years old.
It was a great day — a little shopping, dinner with the family at Lambert's and mom made a poke cake for dessert. I was incredibly grateful to celebrate with my family.
I picked up some fun birthday girl headbands for my sister and I.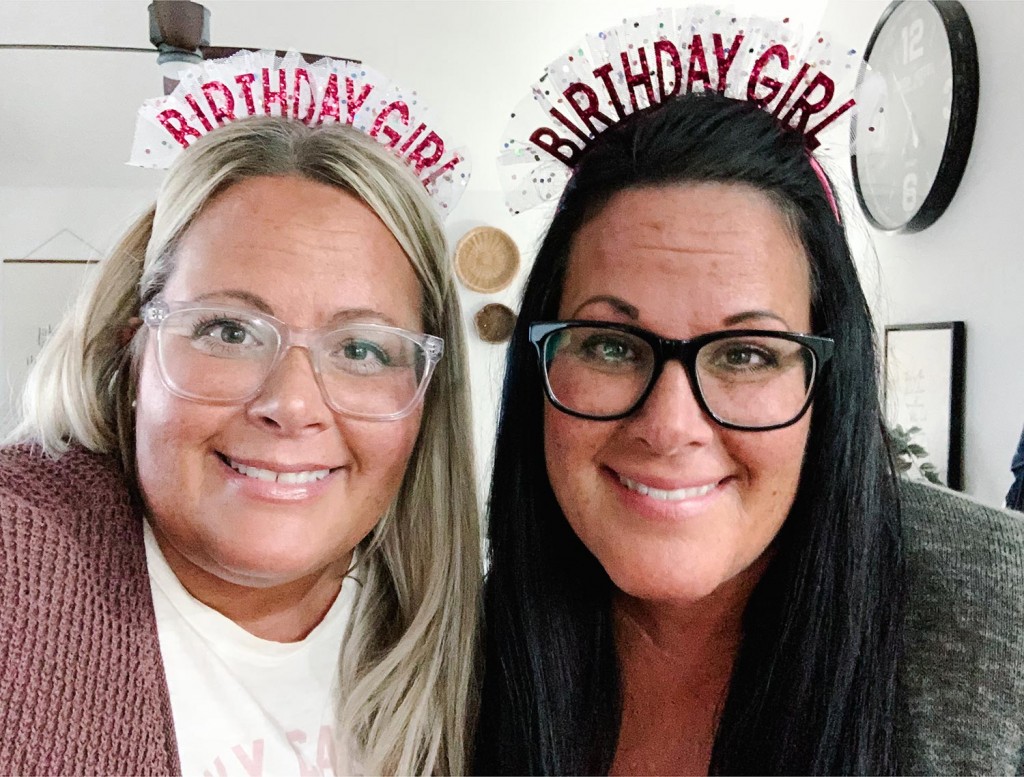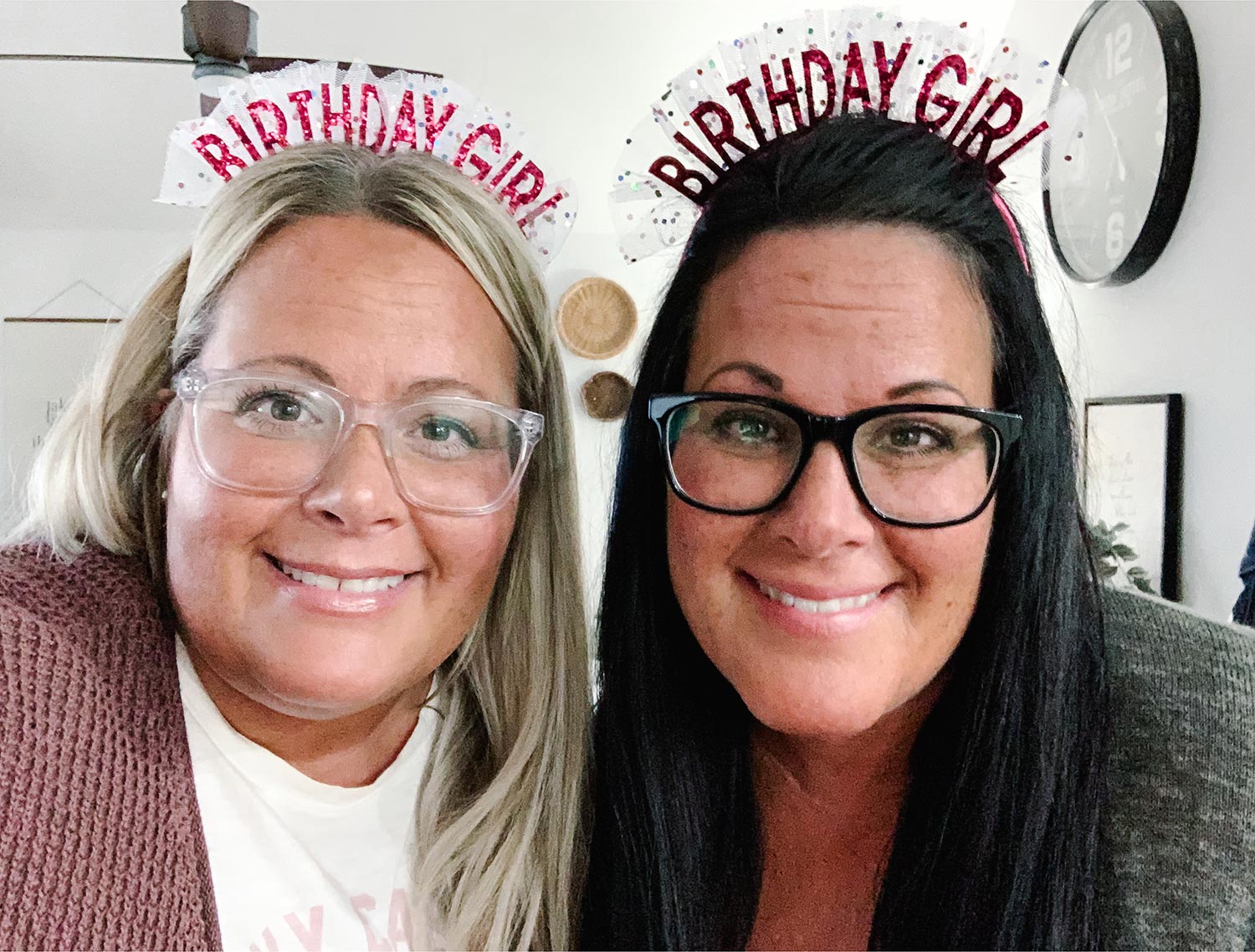 And I can't talk about my birthday without mentioning the amazing gift packaging my sister always has. Below is picture of one of the gifts she gave me — I mean, look at the packaging. It was a journaling kit she put together. 😍😍😍😍
From the tea stained paper to the natural pick and frayed ribbon. The washi tape is pretty amaze balls too. Aaaaand all of that holds some mighty fine goodies for journaling. She is so talented. Check out her Etsy Shop.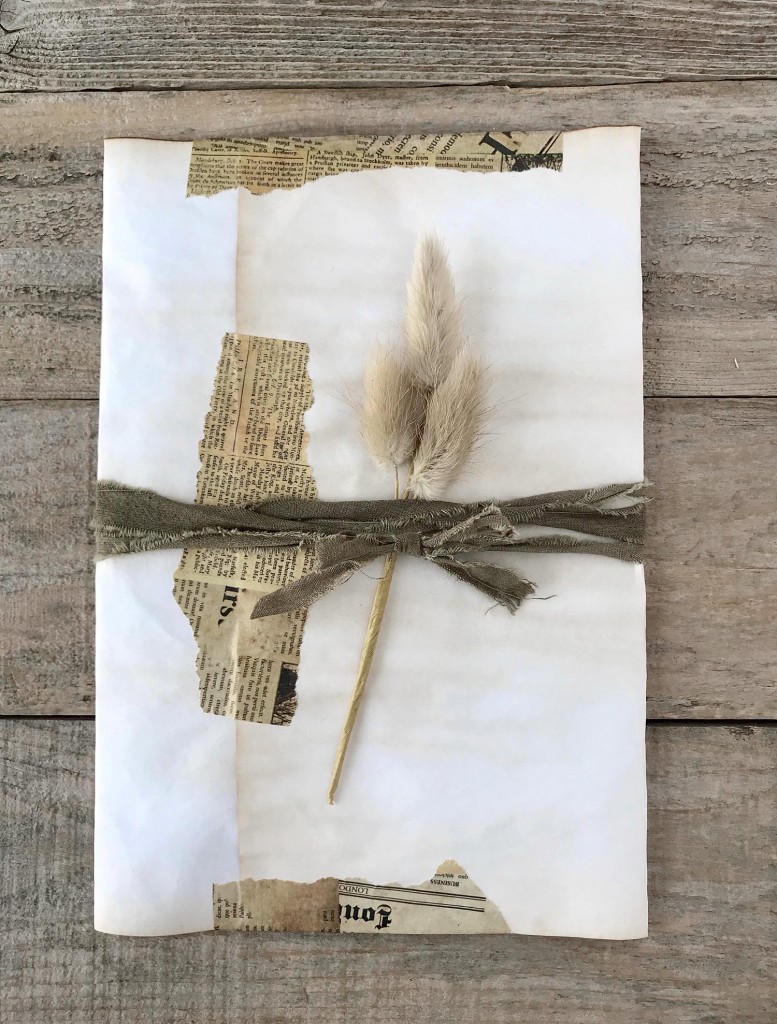 4. I got this heather gray sweatshirt with stitched navy palm trees on it this past week. In our store, it was $19.99. I love sweatshirts and this one makes me think of the beach vacation I am dreaming of.
5. Someone asked influencer Nicole Huntsman how she responded to people talking negatively about her behind her back. In short, how did she respond to negative gossip.
This was the response she shared in her stories this past week. The #1 thing my mom taught me is that what other people say about you is none of your business.
Ummm, yes and amen! That is so good, right?
6. Do you love sweetened coffee? I just heard about Copper Cow Coffee on Shark Tank, it's a Vietnamese Pour Over — that can be enjoyed anytime, anywhere. I think I'm going to order it and give it a try. Have you ever had Vietnamese Coffee?
7. One of my birthday gifts was this Draw Every Little Thing book. I have an iPad Pro and really want to do more drawing. It's a great book if you know anyone who wants to draw and doodle more.
8. Apparently brown is the new black when it comes to fashion. I love earth tones, so I'm not complaining. How about you?
Around the Web:
This very cool can cooler with a handle and little pocket.
These Recycled Seed Cards. I'd love to try this.
This yummy looking Key Lime Pie with Whipped Cream Snowballs.
These BBQ Chicken Skewers.
This awesome stool makeover.
Gorgeous Outdoor Fireplace with Bench Seating.
These Rhubarb Shortbread Bars.
This adorable hedgehog goes camping. Stop the cuteness!
These Instant Pot Egg Bites.