25+ Classic Thanksgiving Dishes
In a little over a week, Thanksgiving will be here. Are you ready? Has the guest list been finalized? The menu been solidified? If not, guess what? No sweat, I've rounded up some delicious Classic Thanksgiving Dishes that will have you ready to go — and your guests will be "stuffed." (wink-wink)
Be sure to sign up for my email to get new recipes
and creative ideas sent right to your inbox!
What's on the menu for Thanksgiving?


Before we jump into the Thanksgiving dishes, let me tell you about the week I've had. Phew! I've only been home one week out of the past three weeks and I think it's all catching up with me.
This past week I dog sat (and stayed at the house) for my parents. My sweet Parker (our Maltese) has a contagious (canine to canine) mouth infection, so dog sitting at my house wasn't an option. Yes, it was a bummer — but necessary. I'm not used to being alone so much and I didn't sleep well. Then Bella (my parents' dog) woke me up at 6:30ish every day and I was commuting home most days to do some work.
I'm a late-night girl… up until about midnight (or later) and sleeping until about 8-8:30 a.m. Soooooo, can you see where I'm going here, right?? Yeah, I'm a walking zombie. I'm ready for my bed, my schedule and being with my hubby. I guess you could say I was thankful for my good ole' routine on the home front.
However, exhaustion doesn't have any impact on my excitement for Thanksgiving. I'm not hosting this year, but I will be contributing Slow Cooker Creamed Corn and these amazing Pecan Pie Bars. I always enjoy the time with family and eating all the food (haha).
So, are you ready for a little delicious inspiration? I'm a little hungry after pulling all of this together. Enjoy!
Delicious Inspiration
Sweet Potato Casserole – Live Laugh Rowe
Crock Pot Garlic Mashed Potatoes – The Simple Parent
Crispy Roast Potatoes – Delicious Every Day
Brined Turkey – Girl with the Iron cast
Homemade Turkey Gravy – To Youpiter
Honey-Roasted Brussels Sprouts with Apple – Hello Spoonful
Oven Roasted Long Stem Broccoli – Recipes For Men
Broccoli Cheese Casserole – A Magical Mess
Skinny Pumpkin Whip – Live Laugh Rowe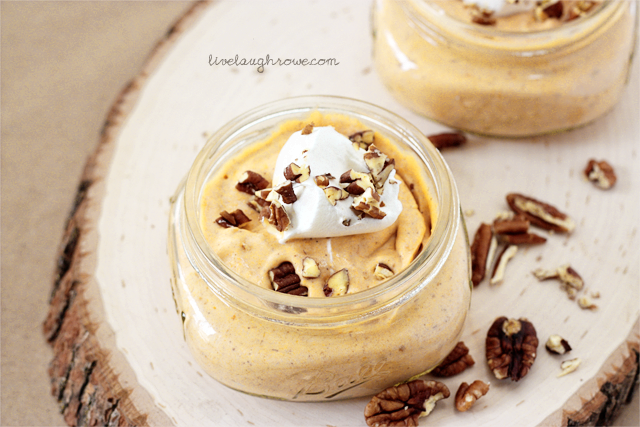 Homemade Creamed Spinach – Mighty Mrs
Pumpkin Cheesecake – Boulder Locavore
Lion House Dinner Rolls – House of Nash Eats
Homemade Green Bean Casserole – Amanda's Cookin'
Pecan Pie – My Latina Table
Green Beans with Almonds – Sow Small Garden
Thanksgiving Chopped Salad – Living Lou
Southern Baked Macaroni and Cheese – Sweet Tea and Thyme
Pressure Cooker Creamed Corn – Live Laugh Rowe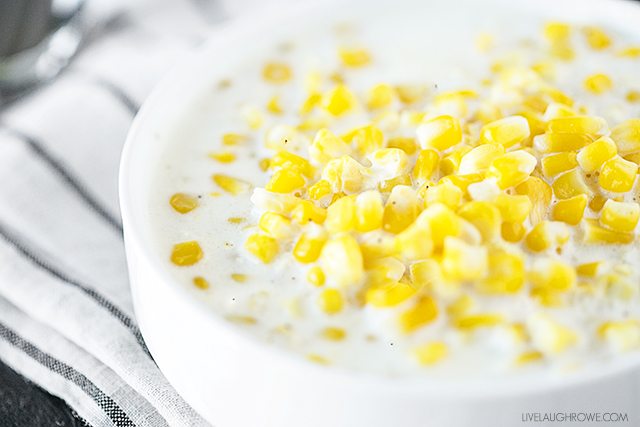 Potatoes Au Gratin – Sweet Tea and Thyme
Cornbread Stuffing – Girl with the Iron Cast
Cranberry Sauce – Cooks Recipe Collection
Instant Pot Collard Greens with Bacon – Berry Maple
Crockpot Corn Casserole – Like a Bubbling Brook
Roasted Brussels Sprouts and Butternut Squash – Happy Kitchen
Maple Roasted Acorn Squash – Everyday Family Cooking
Classic Stuffing – Shugary Sweets
Honey Garlic Butter Roasted Carrots – Eat Well 101
Pumpkin Pie – Midget Momma
HAVE A HAPPY THANKSGIVING!
Connect with Live Laugh Rowe!
Facebook | Instagram | Pinterest | Twitter
Hugs and Blessings!