Oh happy day! I have the most amazing Creamed Corn recipe that you can whip up in your pressure cooker in just 10 minutes!
While I may be a bit of newbie to the pressure cooker, I am convinced that they are all kinds of awesome sauce. After a wee-bit of trial and error, I was able to convert a slow cooker creamed corn recipe into one that you can whip up in your pressure cooker in minutes! Yes, please and thank you.
10 Minute Pressure Cooker Creamed Corn
Because corn is one of my all-time favorite vegetables (or fruit, if you consider corn to be a fruit), I couldn't be more excited about sharing this delicious side dish with you. It's creamy and decadent! So, if you like corn, this is a recipe to add to your Thanksgiving menu, friends. Impress your guests, you know you want to!
For this recipe I used my new Fagor Lux Electric Pressure Cooker in the champagne color. Isn't she a beauty?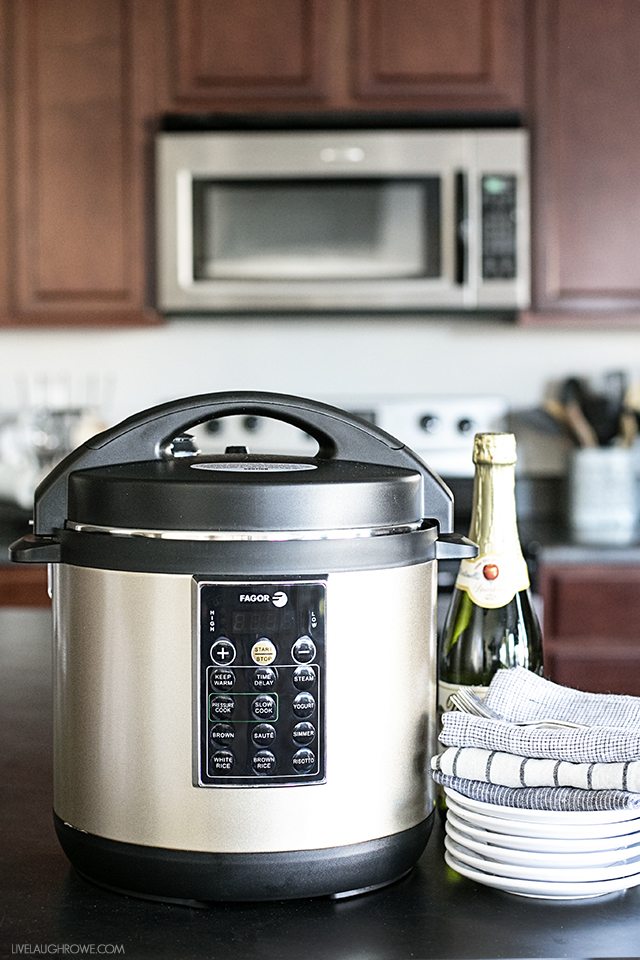 Pressure Cooker Creamed Corn
Ingredients
Instructions
Place corn in pressure cooker, add sugar, salt and pepper.

Pour milk over the corn.

Cut the butter and cream cheese into pieces and scatter them over the top of the corn. Do NOT mix.

Secure the lid and turn pressure release knob to a sealed position. Cook at high pressure for 10 minutes.When cooking is complete, use a quick release.

When you remove the lid, the top of the corn may seem curdled. Continue to stir gently and thoroughly, until all of the ingredients come together and form a creamy consistency.
Notes
Let the corn stand for a short time if you prefer the cream to be a little thicker.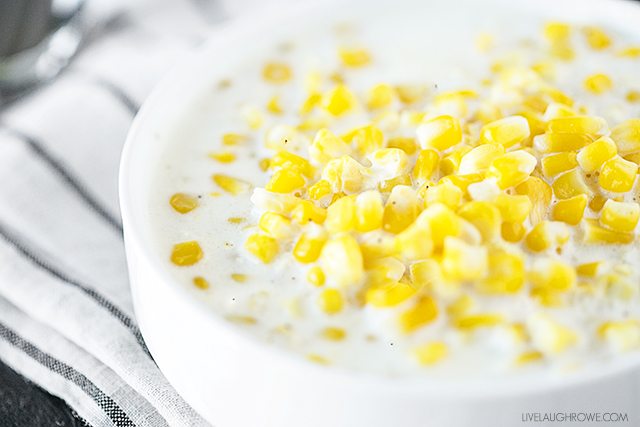 Confession — I've made this a couple of times in the last couple of weeks — yes, it's that good. I think I may have even impressed my mom (wink).
Be sure to check out these other fabulous Pressure Cooker recipes too! A big thank you to Cami of TIDBITS for organizing this collaboration — I think you'll be impressed with these delicious options.

10 Delicious Pressure Cooker Recipes
Homemade Applesauce by Place of my Taste
Cranberry Sauce from Cherished Bliss
Homemade Beef & Mushroom Stew by A Burst of Beautiful
Candied Sweet Potatoes by Make it and Love it
Candied Orange Peel by Craftberry Bush
Flavor Infused Honey by TIDBITS
Oreo Cheesecake by French Country Cottage
Mashed Potatoes by Our Best Bites
Cape Cod Cranberry Sauce by Nina Hendrick Design Co.
Creamed Corn by Live Laugh Rowe (ME!! Best for last, right? Haha.)
And, last but certainly not least… if you have a pressure cooker and are looking for some tips and recipes, it's your lucky day! Snatch up a copy of this Master the Pressure Cooker Cookbook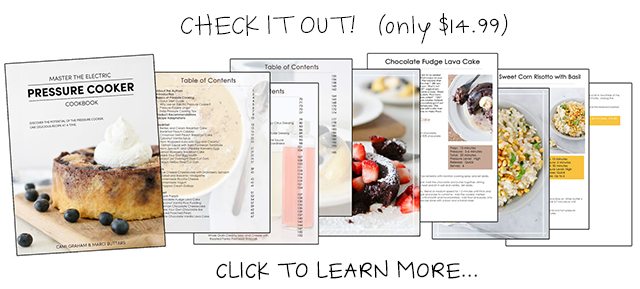 And, that's a wrap… Be sure to let me know what you think of this recipe! Happy pressure cooking.

Be sure to visit with me here too:
Facebook | Instagram | Pinterest | Twitter | Google+