This is a sponsored conversation written by me on behalf of Butterball . The opinions and text are all mine.
Hopefully you've already bought your turkey for your Thanksgiving festivities. Mmmmm, I am already getting hungry for the big day. I thought I'd share one of my favorite side dishes which I would classify as the BEST Sweet Potato Casserole recipe ever (in my humble opinion).
The Best Sweet Potato Casserole Recipe
We all know that the turkey is the star of the show on Thanksgiving; however, those side dishes are pretty important too. Don't you agree? We always have creamy mashed potatoes, green bean casserole, sweet potato casserole with marshmallows, corn, jello salad, hot rolls — and more!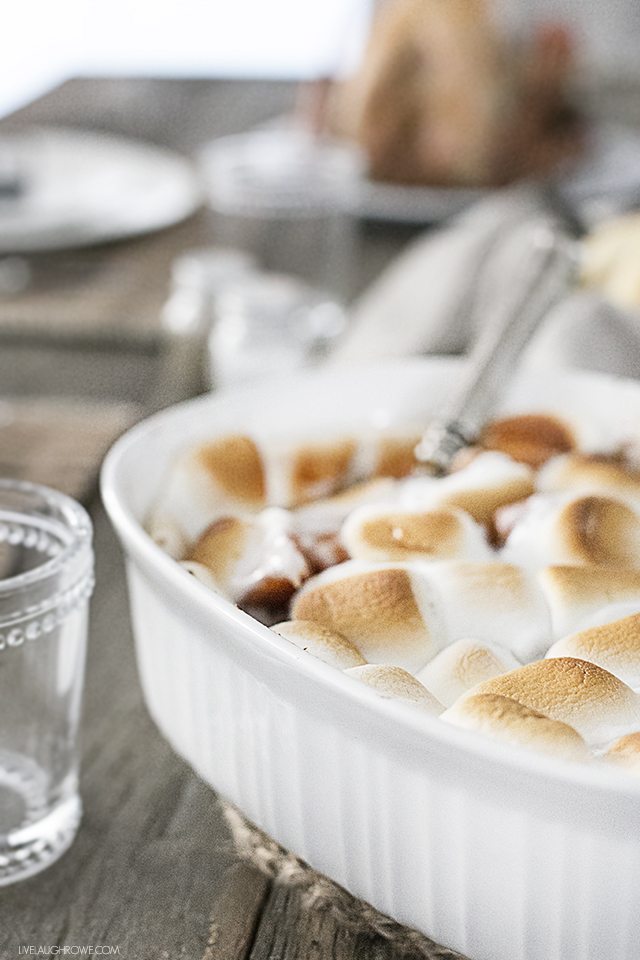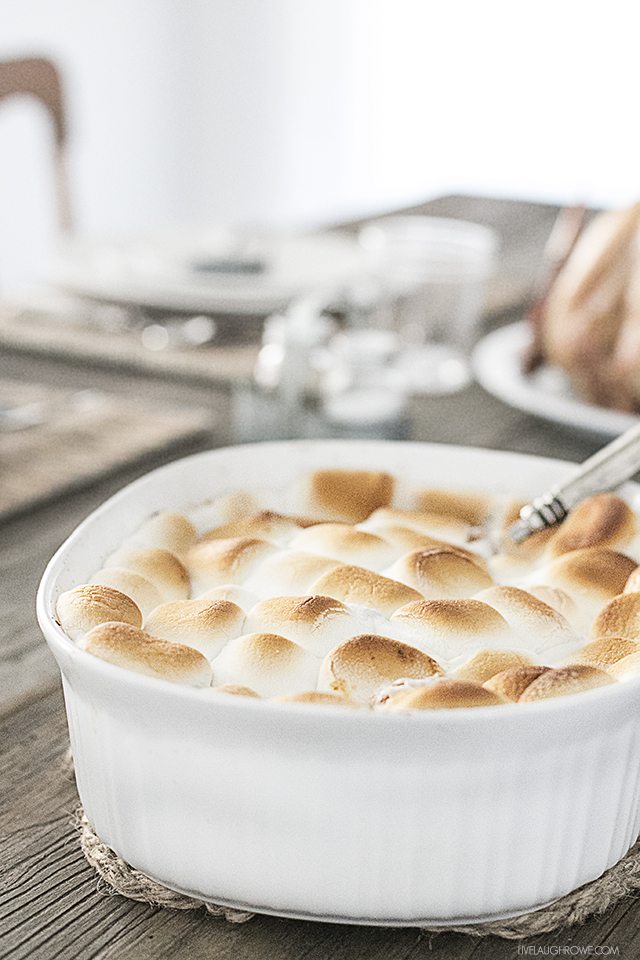 I picked up a turkey last week for an early Thanksgiving dinner and couldn't wait to pair it with this delicious recipe!
The Best Sweet Potato Casserole
Ingredients
2

tablespoons

unsalted butter

1

cup

packed light brown sugar

3

pounds

sweet potatoes

1

lemon

sliced and seeded

1/2

cup

chopped pecans

1

bag

large marshmallows
Instructions
Preheat the oven to 350 degrees. Melt the butter in a large pot. Stir in the brown sugar and 1/2 cup water. Bring to a boil, reduce heat to medium and simmer, stirring, until reduced and thickened. Approximately 10 minutes.

Bring a large pot of water to a boil. Meanwhile, peel the potatoes and cut them lengthwise, then lengthwise again, making long quarters. Cut the quarters into 1" pieces or keep long quarters, making sure the pieces aren't too thick.

Boil the potatoes until they give a bit when poked with a fork, about 5 minutes.

Drain the potatoes and place in a greased 2-1/2 quart baking dish.

Pour the syrup over the potatoes, making sure to cover all the potatoes.

Place the lemon slices on top of the potatoes.

Bake 30-35 minutes or until the potatoes are fork-tender. Spoon the syrup over the potatoes 2-3 times during the baking time.

Remove from the oven, discard the lemon slices and stir in the pecans.

Turn the oven up to 400 degrees, top with marshmallows and place back in the oven. Cook until marshmallows puff and turn brown, approximately 10 minutes.
Anyone else getting hungry? I'm looking forward to eating lots of yummy goodness this Thursday.
Now, let's chat a little bit more about Butterball, the brand that has always been there to offer holiday meal advice to cooks. But, guess what? This Thanksgiving, Butterball is going on demand by delivering expert cooking advice where and when they want it. For the first time, the Turkey Talk-Line is offering 24/7 text helpthe week leading up to Thanksgiving. Holiday cooks will be able to text 844-877-3456 from November 17-24 for expert advice at the touch of a button! Isn't that awesome sauce?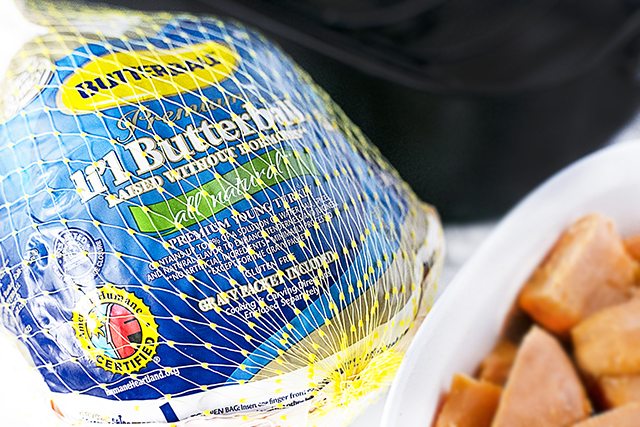 Some days I still feel like a newbie in the kitchen (especially next to my mom), so having these resources is HUGE, especially when you want to get things right! Hosting Thanksgiving for the first time and never made a turkey? Butterball has you covered. Whatever the situation may be — let the experts help!
Visit butterball.com for how-to videos based on the Talk-Line's frequently asked questions and head over to Butterball's Facebook page for tips, recipes and Turkey Talk-Line help.
You can find Butterball around the web here as well: Twitter | Pinterest | Instagram | YouTube
Have a happy and blessed Thanksgiving!

Be sure to visit with me here too:
Facebook | Instagram | Pinterest | Twitter | Google+