Have you had Chicken Sausage? For some reason it took me 40+ years to try it. What the wha? My mom had us over for dinner and it was delicious. So, when I stumbled upon this Chicken Sausage and Peppers recipe, I knew this was a healthy sheet pan dinner that would be a new favorite.
Simple Sheet Pan Dinner

Not too long ago I shared a Sheet Pan Recipe for a Mini Meatloaf Dinner and mentioned that I committed to sharing more sheet pan dinner recipes. I honestly didn't expect that it would be this soon, but I've been spending a little more time in the kitchen and enjoying every minute of it.
Chicken Sausage and Peppers


However, don't ask me how the work room/craft room is looking these days… I still haven't completely unpacked in there, but my stomach is happy. Haha. Sometimes I wish I had a magic wand. I'd use it to finish up the decorating, projects, unpacking, etc, etc. Ya know?
My brother was staying with us this past weekend while I was working on this Healthy Sheet Pan Dinner. He was super inquisitive and asking a lot of questions about blogging and the process. After doing this for almost 6 years, it's so second nature to me, so I forget how it can be quite an unusual concept to others. It was kind of fun talking him through it all and watching him try to wrap his head around all of it.
Danny asked what happened after the pictures were taken. I replied, "We eat!" And that we did… I enjoyed my dish by slicing the sausage into thinner pieces and layering the meat and veggies on the toasted baguette slices. Oh my goodness. It was like eating a tiny toasted sandwich. So good.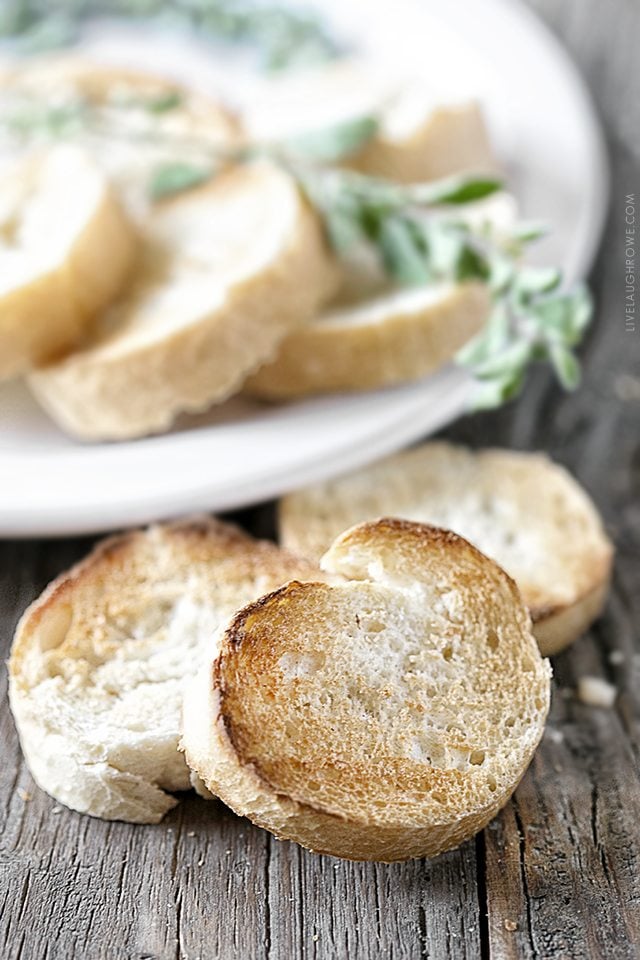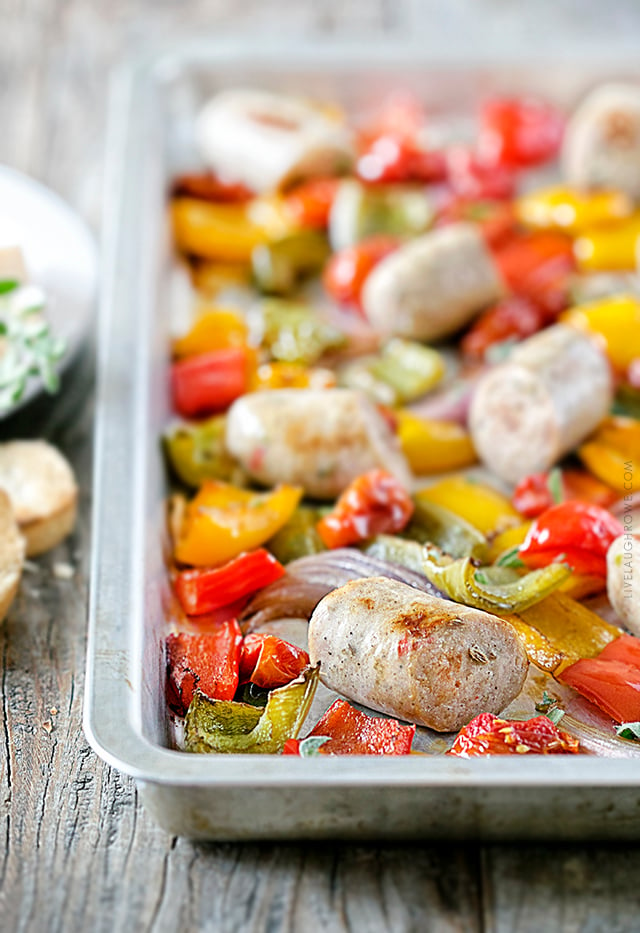 I'm super excited to share this Healthy Sheet Pan Dinner is served. Enjoy, friends!
Chicken Sausage and Peppers
Ingredients
4

medium red, yellow, orange and/or green sweet peppers, cut into 1-inch pieces

1

medium sweet onion, cut into thin wedges

2

cups

grape tomatoes

1

tbsp

olive oil

1

tbsp

balsamic vinegar

1

-12 oz. package Italian-flavor cooked chicken sausage, sliced into thirds

1

tbsp

snipped fresh oregano

Nonstick cooking spray

Toasted baguette slices
Instructions
Preheat oven to 425º F. Coat 15x10-inch baking pan with cooking spray. In a large bowl, combine peppers, onion and tomatoes. Drizzle with oil and vinegar; toss gently to coat and place on prepared pan. Roast for 30 minutes.

Push vegetables to one side, leaving about 1/4 of the pan for sausage. Place sausage in pan. Roast 10 to 15 minutes more or until vegetables are tender and sausage is heated through. Top with oregano. Serve with toasted baguette slices.
Nutrition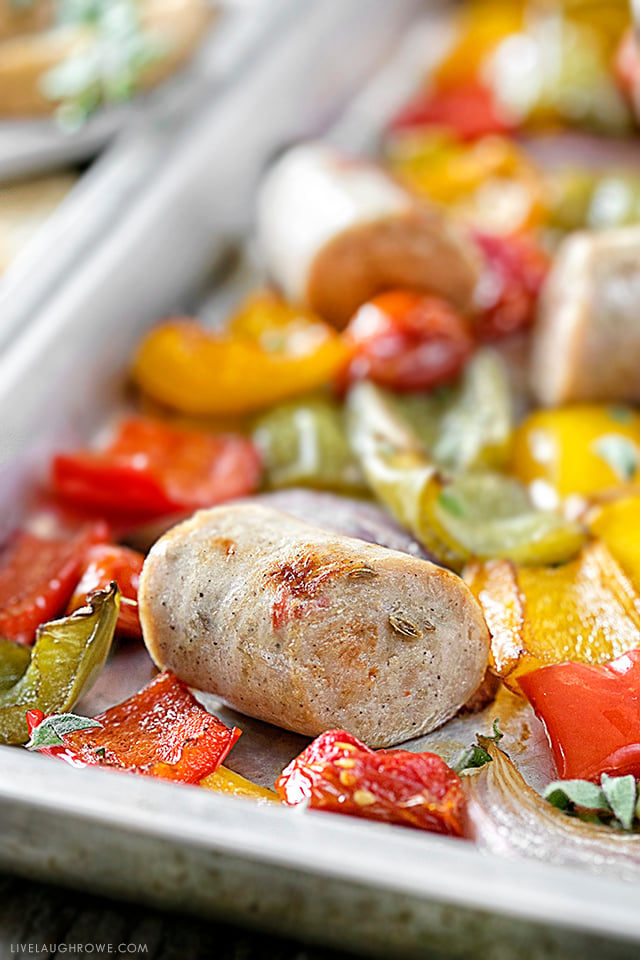 Looking for some more delicious recipes?
Honey Mustard Chicken Tenders
Tuna Casserole Recipe
Sheet Pan Recipe for a Mini Meatloaf Dinner

Be sure to visit with me here too:
Facebook | Instagram | Pinterest | Twitter | Google+