This post was created in partnership with Snapfish. All opinions are my own.
So, as you may or may not know, the hubs and I love to travel! I've shared a few of our adventures here on the blog such as St. Maarten, Newfoundland, Bermuda, Rome, Florence, Venice , etc. I recently decided that it would be fun to do a travel-themed gallery wall –- using pictures from our travels along with other pieces that would compliment it.
Travel-Themed Gallery Wall
I jumped on to Snapfish to scope things out. Did you know they have a brand new site with a designated Snapfish Home Decor section? So, I started experimenting with some of my pictures! I think it's safe to say that is the hardest part — finding the right pictures and seeing if they'll fit into the sizes you're looking for.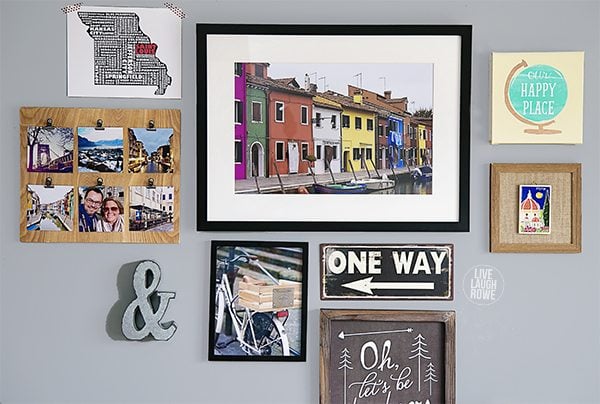 Snapfish was super easy, tablet and smartphone friendly — aaaand you can add and save photos to your Snapfish account to access from almost anywhere, including Instagram. I loved that I could pick up where I left off on any of my devices. Win-win!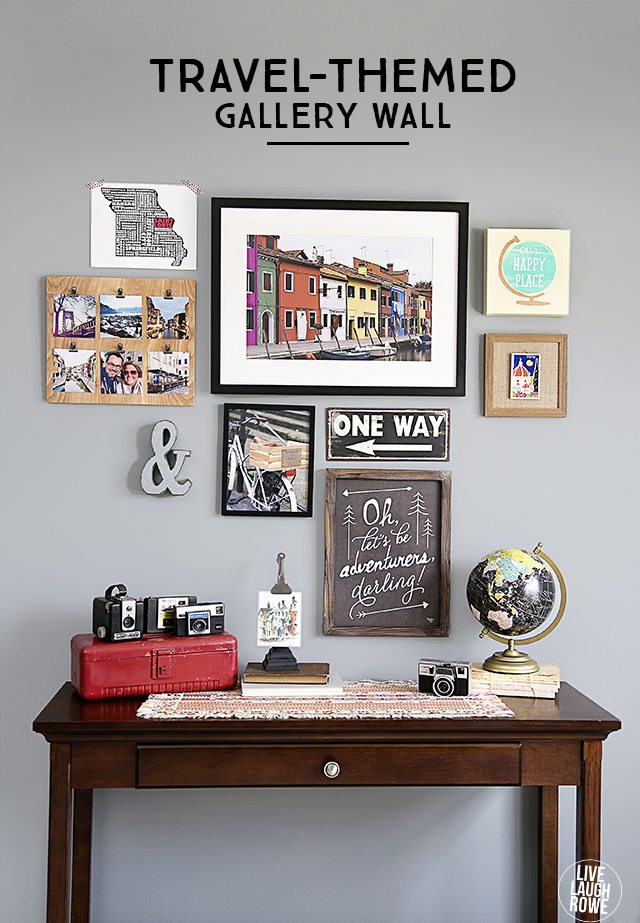 Anywho, I decided on a few fabulous pieces: a large matted picture, a tabletop frame (which can also be hung), a square canvas (designed on Snapfish) and a dozen or so of the 4×4 prints (using pictures from my Instagram account). I wasn't certain how I going to use the 4×4 prints. However, I did know that I wanted to make some sort of instagram photo frame.
Making my own frames/clipboards is something I love to do, so it only made sense to make another version using a few of my favorite things. I honestly couldn't be more thrilled with how it turned out. Let's take a quick look at how you can whip one of these up too!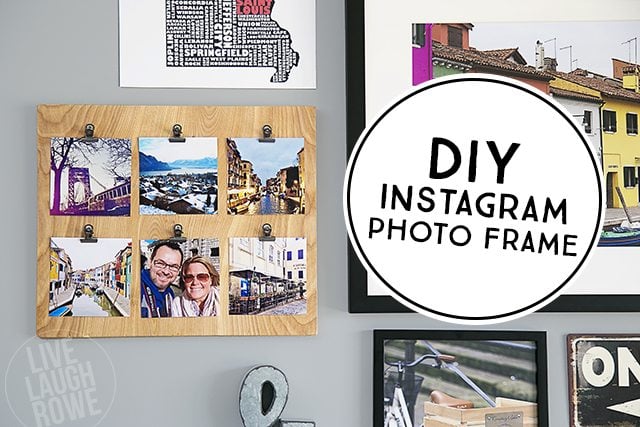 Supplies for DIY Instagram Photo Frame:
Plywood cut to 12×14
Polyurethane
Rags or Brush, to apply polyurethane
Tim Holtz Metal Hinge Clips
Screws
Screwdriver
4×4 prints
Sawtooth Hanger
My board was cut and designed to fit six 4×4 prints, so we cut it to be a 12×14 in size. Feel free to customize your board to meet your needs. Once your board is cut, you're ready to go!
DIY Instagram Frame Tutorial
Step One: Poly or Stain the board.
Be sure board has been sanded around the edges and on each side, if necessary. You could easily stain your board; however, I decided to keep the wood more of a raw, natural color and applied a couple coats of polyurethane.
Step Two: Clip Placement.
Decide where you'll be placing your pictures and clips. Horizontally or vertically? I decided to place mine with the board horizontally, with three pictures across in two rows.
Step Three: Drill Holes.
Step Four: Attach Clips and Sawtooth Hanger.
I used flat phillips screws (6 x 1/2) to attach the clips. We then attached a sawtooth hanger on the back to mount on the wall. Here's a side view. I love the raw wood look. What do you think?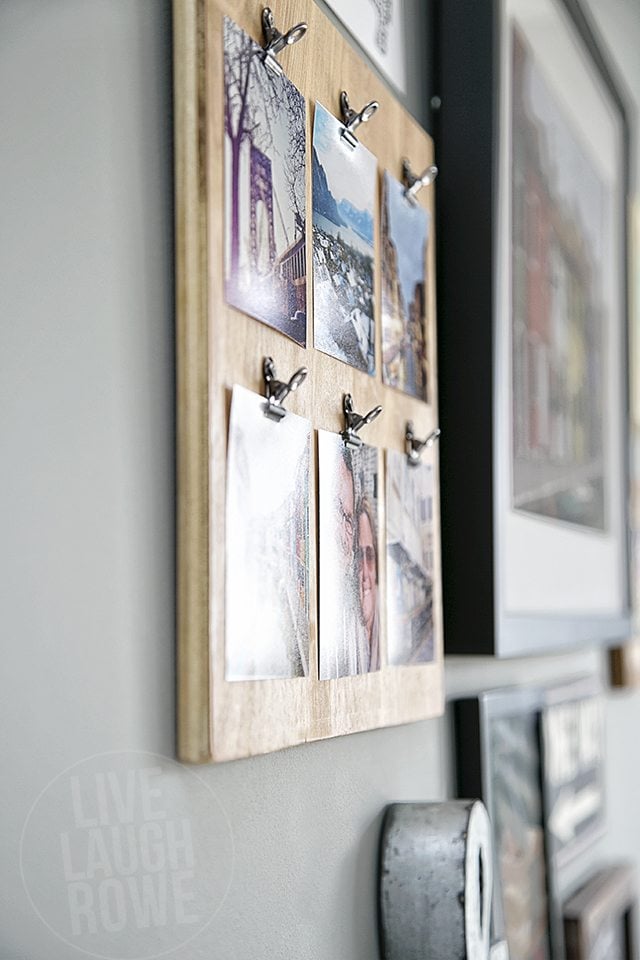 And here's a couple more pictures of the gallery wall….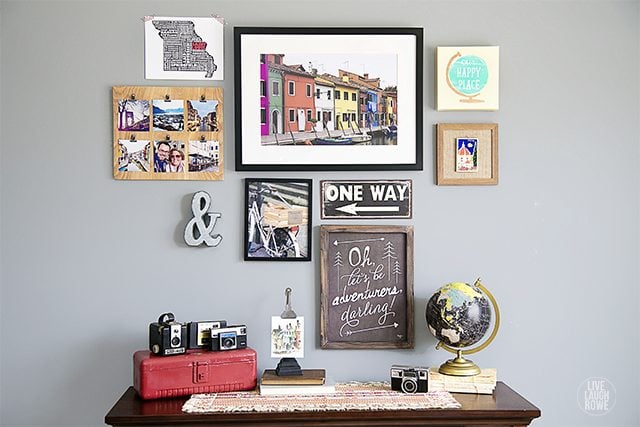 Be sure to visit with me here too:
Facebook | Instagram | Pinterest | Twitter | Google+