Who likes lavender? Me! I need it in smaller doses, but I sure do love it. I have a candle in my bed side table that is lavender scented and I love burning it. So, I decided to make some Lavender Honey Soap.

Lavender Honey Soap


Remember when the talented contributor, Katie of The Casual Craftlete shared the Avocado Cucumber and Oats Soap? Well, she inspired me to try my hand at it.
In an attempt at keeping things real, my first batch was not so successful. I tried making a half batch and did not like the plastic molds. Between those two challenges, I had to embrace the words: epic fail. Ha!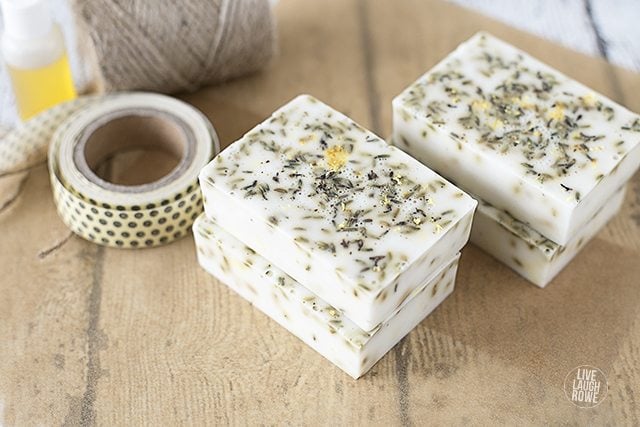 I didn't give up (even though I did think that maybe soap making wasn't for me). I gave it another shot, going with a full batch and using silicone molds. Aaaaand it was a success.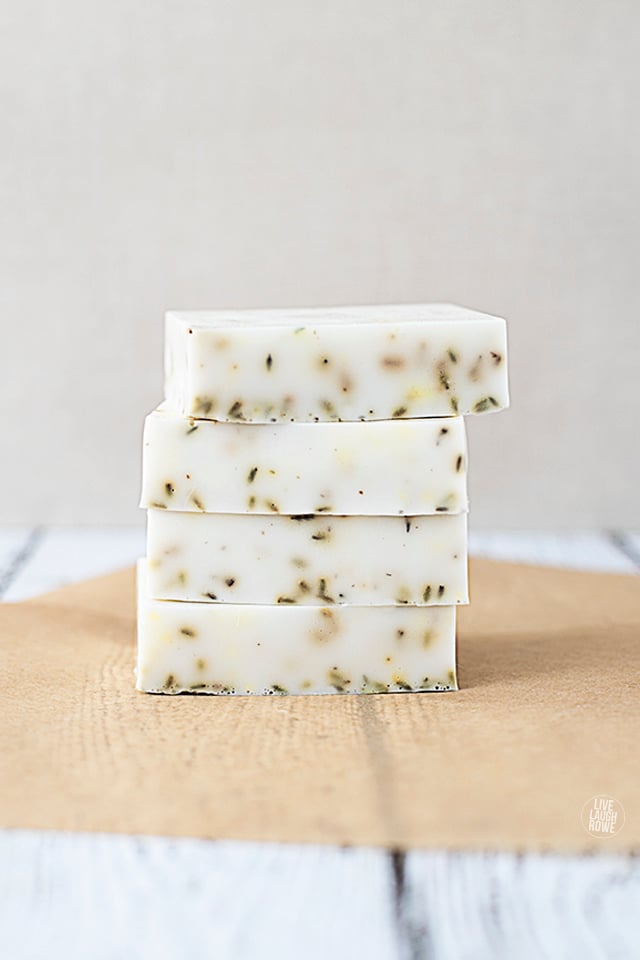 Supplies:
2 lbs. goat's milk melt and pour soap base
3 tbsp. dried lavender
2 tbsp. honey
15 drops lavender essential oil
1 lemon rind, zested (optional)*
Bowl for melting soap base
Silicone Soap Mold
*If using fresh lemon rinds, be sure to press out any fluid with a paper towel. I put mine in the oven for a few minutes to dry it out a bit faster. If it's too wet, the lemon rinds will clump together in the soap.
Step One: Melt Soap
Break up your soap into smaller pieces (to allow it melt faster) and place into a large bowl. Melt the soap according to the packages directions. Just be sure to melt in small increments so that it doesn't melt over or burn.
Step Two: Add Essential Oil
Add essential oils and mix thoroughly.
Step Three: Additional Ingredients
Add dried lavender, honey and lemon zest (optional). Mix well.
Step Four: Pour into Soap Mold
Be sure the soap is mixed thoroughly and pour into mold.
Optional:
Before the soap cools, sprinkle additional dried lavender and/or lemon zest on top of your soap for a little extra beautification.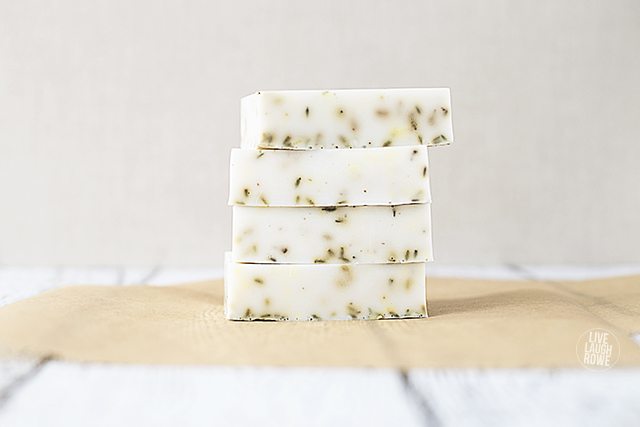 That's it! You're ready to wrap them up and gift or treat yourself to a little lavender love!

Be sure to visit with me here too:
Facebook | Instagram | Pinterest | Twitter